See a list of Drama and Theatre Arts Programs by Clicking Here!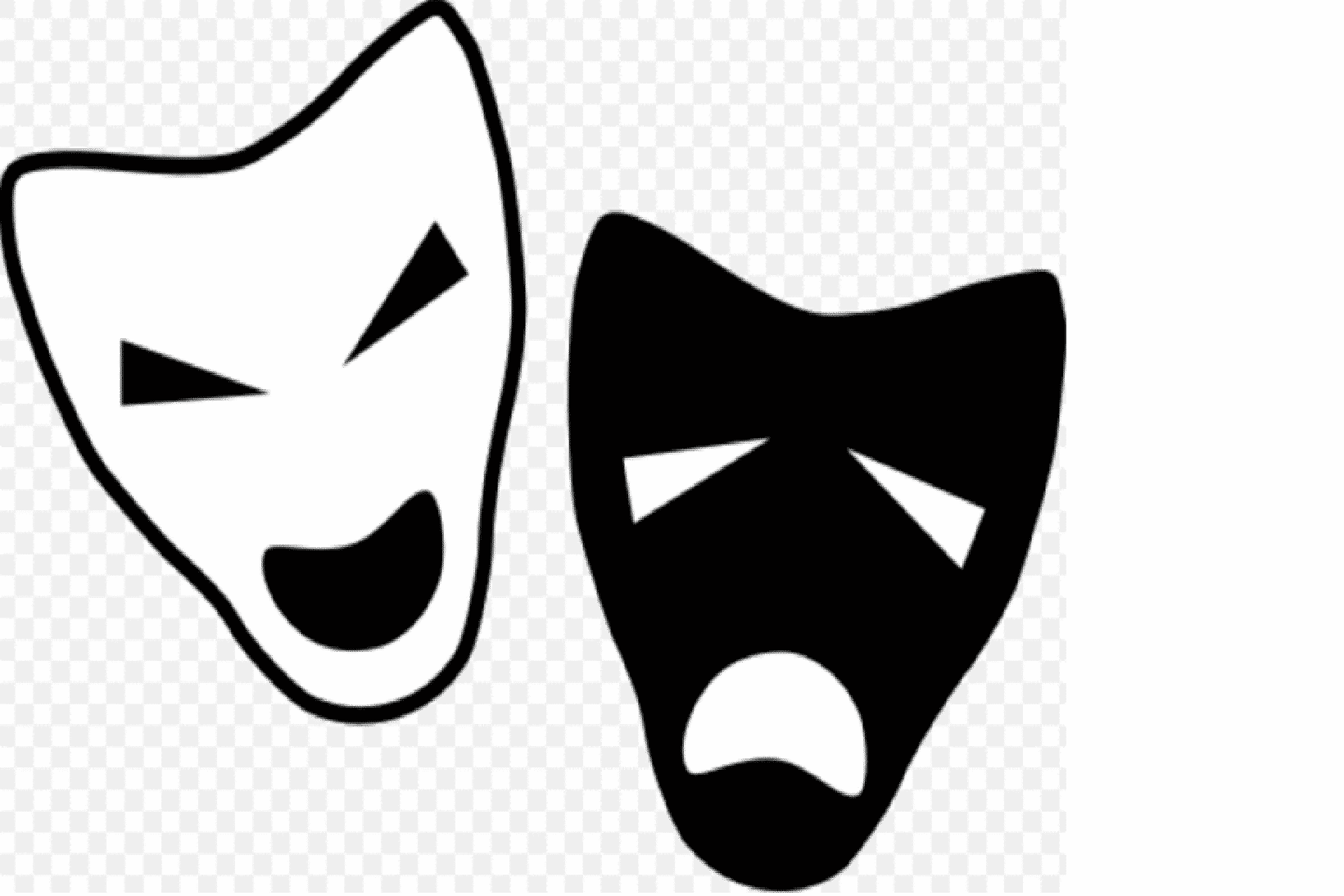 What is Drama and Theatre Arts?
Drama and Theatre Arts is a field of study focused on performance.  The term drama comes from the Greek word meaning "action".  The two masks (black and white) that are associated with drama represent the division between tragedy and comedy.  The symbols are of ancient Greek muses Thalia and Melpomene, representing the laughing muse and weeping muse respectively. In English, the term play is the standard term used to describe drama until William Shakespeare's time.  Today, a drama performed in a theatre by actors upon a stage before a live audience includes an active mode of production often including music and dance.
Educational Requirements
In terms of educational requirements, Drama and Theatre Arts degree holders will have typically studied the following courses while in college:
English Language
Education & Curriculum Training
Skills & Abilities Required
Speaking
Instructing
Reading Comprehension
Active Listening
Active Learning
Writing
Learning Strategies
Time Management
Speech Clarity
Oral Expression
Oral Comprehension
Speech Recognition
Written Comprehension
Online Colleges Offering Degrees in Drama and Theatre Arts
Employment Information & Specialization
For students that earn a college degree in Drama and Theatre Arts, there are several fields of specialization that one can pursue.  The options range from actors, teachers, directors, producers, communications, journalism, dancers, musicians, stage hands, and an array of performers to name a few possible career tracks.
Job Growth, Salary, and Related Fields
The job growth in the greater Drama and Theatre Arts ranges by discipline and geography.  For example, a person holding a degree in acting can expect a 10% growth in employment through 2024 according to the United States Bureau of Labor and Statistics.  In terms of wages, an actor living in New York can expect to make nearly four times more than an actor living in Georgia.  This fact underscores the importance of geography and demand from industry to industry as vocations in one region may vary from another region.