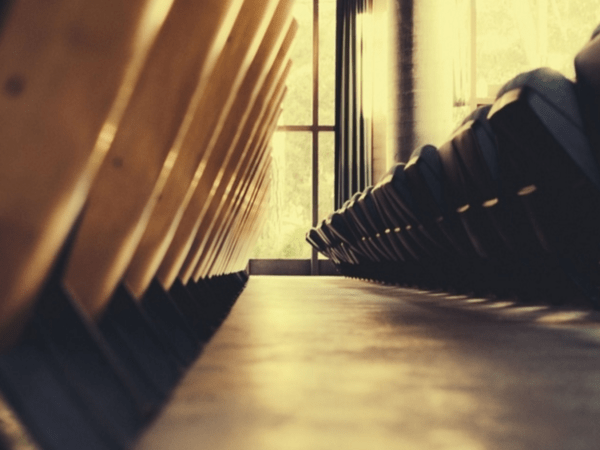 Leveraging Education to Advance Your Career
According to a recent national survey from The Conference Board, approximately 48% of US workers are happy with their job.  It is important to note this trend is actually improving from previous years.  The Conference Board cites improved job security and greater satisfaction in career development as driving factors in the survey results.  With the satisfaction rating at less than 50%, how can you best safeguard yourself to improve satisfaction and increase job security?  Bolstering your skills and expanding the breadth of your knowledge-base are universal components of improving your career trajectory.
In this article, we will cover online learning opportunities to enhance your career opportunities and allow you to control a range of outcomes.
Is education really the answer?
Yes!  There are piles and piles of data that point towards the conclusion that education has a real, beneficial result on your career growth and job stability.  In fact, the Bureau of Labor Statistics published an informative chart depicting level of education correlated with unemployment rates.  The data compiled shows a broad set of information across geographical boundaries and socio-economic differences to arrive at two facts: 1) the better educated professionals make more money on average and 2) the better educated working professionals have a far greater degree of job security.
How to improve your resume while working?
If you are feeling bored or unsatisfied with your current career, take stock of your skill set and look for opportunities to be more well-rounded, relevant, and marketable in the workplace.  Whether you have a college degree or not, enrolling in an accredited online college program can help expand your skills, keep you mentally engaged, and provide proof to management your commitment to continuous improvement.
How do I choose the best online program for my career?
The best way to arrive at a conclusion is to take stock of your current job, capabilities, and responsibilities and overlay those characteristics with your motivation, available resources, and time constraints.  By meshing reality with your vision of the future will allow you to realistically see beyond your current circumstances and work towards viable solutions.  Generally speaking, your career can be enhanced by taking a wide range of online college classes to help bolster your skill set including: psychology, social networking, web design, computer science, marketing, management, leadership, accounting, human resources, creative writing, finance, economics, and philosophy.
Making continuing education programs your mandate
Suffice it to say, education is not an event but a process.  The process self-improvement is ongoing and ever-changing.  Author and professor Carol Dweck from Stanford University establishes compelling reason to adopt a "growth mindset" in her book Mindset and recent TED talk video.   In short, intelligence can be developed over time by focusing on working hard to learn more and focus on self-improvement.  Years of research show that students and working professionals with a growth mindset are more: motivated, self-directed, achievement oriented, receptive to feedback, and resilient.
For additional resources, make sure to visit MatchCollege and subscribe to our blog for the latest in college information.