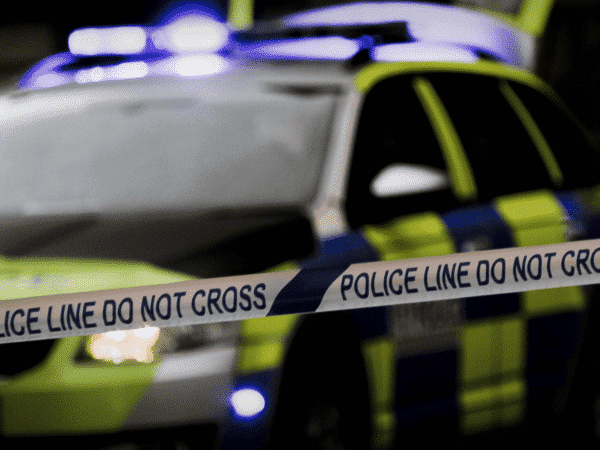 Criminal Justice Career Overview
There are approximately 3 million people employed in the field of criminal justice, in the United States according to the US Bureau of Labor Statistics.  Criminal justice is an exciting field for the work that is done along with the amazing amount of job diversity.  In this day and age, earning a degree in criminal justice no longer relegates you into becoming a police officer or security guard.  In fact, after earning a college degree in criminal justice opens up a world of employment specialties for students to thoughtfully consider.
Criminal Justice Jobs
There are a number of jobs that criminal justice degree holders may be able to pursue after earning a college degree.  Some jobs require a graduate degree to be considered for employment while others require an undergraduate degree or qualifying certificate from an accredited college or university.  Examples of jobs that criminal justice majors may choose to consider include the following job titles:
Bailiff
Private Security
Parole Officer
Deputy Sherriff
Court Paralegal
It's easy to see the range of employment diversity exists within criminal justice.  Studies for each vocational discipline effectively becomes a sub-specialty making the job different from one trade to another along with the compensation.  If you are considering a major in the field of criminal justice, you will want to invest time to determine which path(s) will suit you best based on your goals, aspirations, strengths, proclivities, and professional path.
Top Criminal Justice Careers
With such a wide array of vocational variation within criminal justice, it is important to provide insight to career-seekers into broad categories to better make sense of this sector.  Given the large number of career options available to choose from within criminal justice, it is easy to be stymied.  Where do you start to better understand career options within the criminal justice field?  Let's dive in a bit deeper to demystify the industry.  Generally speaking, the full suite of vocational options can be parsed into 6 broad categories: corrections, forensics, homeland security, law enforcement, legal, and private sector.  We will address each below to give you a better understanding of each category:
Corrections & Rehabilitation. Corrections specifically deal with the systematizing of criminals and managing holding facilities while rehabilitation is the psychological and sociological aspect of better understanding and helping individuals at risk.  Depending on what type of career you wish to attain within this category, your academic requirements and compensation may vary widely.  As an example, an individual looking to become a Correctional Officer only needs a High School diploma and is projected to earn up to $43,000 annually; whereas, a Probation Officer needs a Bachelors, preferably Master's degree, to earn an average of $52,000 annually.  In many fields within corrections & rehabilitation, expect a high level of one-on-one care with people who have difficulties adhering to a common set of rules of which some individuals will want to change and others will resist change.  Individuals that resist change may pose a risk to themselves and those around them, thus increasing the overall risks involved and must be taken into account when contemplating this career option.

Career Outlook: The future job prospect for professionals within this broad category is between 4-6% national growth through 2024 as more and more people are expected to enter into the prison system, warranting more people to manage the surge.
Career Examples:

Corrections Officer
Prison Warden
Probation Officer
Substance Abuse Counselor
Correctional Treatment Specialist
Juvenile Probation Counselor
Forensics & Criminology. Forensics involve the careful gathering, analysis and study of data for a variety of purposes. Some examples of career types include Blood Spatter Analyst, Forensic Ballistics Expert, or Crime Scene Investigator to name a few.  Most careers within this field of study require a bachelor's degree at minimum with additive benefits to those that step up to attain a master's degree.  Salary ranges can vary widely for the forensic and criminology field from $55K per year to upwards of $80K a year depending on the area of study and degree attained.  Most people in this division of criminal justice are well versed in data mining and analyzing computational results.  Many tend to work in offices where data-driven results trump intuition.  For those with a special kinship with numbers and deep analysis, a career in forensics could be a fascinating career option.

Career Outlook: The forensic scientist field is anticipated to grow an astounding 19% through 2024 which is nearly three times the composite growth rate of all industries during that time in the United States.
Career Examples:

Criminologist
Forensic Toxicologist
Digital Forensic Expert
Penologist
Forensic Ballistic Expert
Forensic Psychologist
Crime Scene Investigator
Forensic Pathologist
Criminalist
Forensic Odontologist
Forensic DNA Analyst
Polygraph Examiner
Forensic Documents Examiner
Blood Spatter Analyst
Forensic Computer Investigator
Forensic Accountant
Forensic Anthropologist
Homeland Security. This is a growing division within the criminal justice system accounting for nearly 180,000 professionals nationwide accounting for nearly 10% of the total number federal employees according to the Bureau of Labor Statistics. Due to terrorism threats and homeland security, there is a strong growth in jobs within this sector of criminal justice.  Examples of jobs that exist They include things like Air Marshal, Border Patrol Agent, ICE Agent, Secret Service Agent and Transportation Security Screener to name a few.  All of the aforementioned careers require a minimum of a bachelor's degree and in some cases a master's degree to enter the field.  Salaries range from $50k a year for an Air Marshal to upwards of $105K a year for a CIA Officer.  Common characteristics of a successful individual within the Homeland Security sector is an acute attention to detail, vigilance, strength, and determination.

Career Outlook: The job outlook within the Department of Homeland Security (DHS) looks to grow at an above average rate for the foreseeable future.  From robust specialties such as Cyber Security to the US Coast Guard to FEMA, the Department of Homeland Security has a variety of exciting careers to challenge a range of professionals.
Career Examples:

Border Patrol Agent
United States Air Marshal
Homeland Security Investigations (HIS) Officer
Homeland Security Investigator
Immigration and Customs Enforcement (ICE) Agent
United States Secret Service Police Officer
Transportation Security Screener
US Citizenship and Immigration Agent
Federal Protective Services Agent
CIA Officer
Federal Emergency Management Agent
US Coast Guard
Domestic Nuclear Detection Officer
Cyber Network Analyst
Law Enforcement. Yet another subcategory of Criminal Justice is the Law Enforcement division.  Law Enforcement can include more commonly known careers such as a Police Officer to a more specialized position such as a Crime Scene Investigator.  With most positions within the Law Enforcement division, analytics rule over.  In other words, data will drive a large degree of all decisions which requires highly analytical minds coupled with a keen attention to detail.   For example, most officers work several cases concurrently and are tasked to solve a variety of problems.  The typical path towards problem resolution are to discover, find, investigate, collect, assess, and disseminate information. Jobs can include First-Line Supervisor of Correctional Officers, FBI Agents, Deputy Sheriffs and Homicide Detectives.  Salaries also vary widely within this sector of law enforcement starting around $36K for a Parking Enforcement Worker and up to $90K for a Deputy Sheriff. Some positions within Law Enforcement require bachelor's degrees while others careers are attainable with high school diplomas.

Career Outlook: The career outlook for the Law Enforcement division of Criminal Justice is typified by steady, stable growth. Many divisions within Law Enforcement tend to lag the macro economic trends and growth to meet a variety of needs as the population swells.
Career Examples:

Sheriff
ATF Agent
Counter Terrorism
Crime Scene Investigator
Drug Enforcement Agency (DEA) Agent
ATF Investigator
K9 Officer
Police Officer
Deportation Officer
Crime Lab Analyst
Diplomatic Security
Emergency Management Director
ATF Technician
Psychological Profiler
FBI Agent
Fraud Investigator
Enforcement and Removal Operations (ERO) Officer
Compliance Officer
Fish and Game Warden
Information Security Agent
Federal Protective Service
Legal. The legal sector includes a variety of professions to help operate a court room coupled with those that help navigate the legal process outside the courtroom.  A range of professions include attorneys and judges to medical examiners and fraud investigators.  With such a wide variety of careers, it is important to note that some of the careers within the Legal division of criminal justice require bachelor's degree while other master's degrees and yet others a doctorate degree to attain.  As such, compensation will also vary widely from a median wage of $40K for a Bailiff to an average of $120K annually for a judge.

Career Outlook: As with the Law Enforcement division of the criminal justice profession, the Legal division tends to follow macroeconomic trends with steady job growth following population changes.  As a result, fast growing metro areas will see a quicker lift in employment compared to a slow growing rural market.
Career Examples:

Judge & Magistrate
Court Reporter
Bailiff
Court Clerk
Lawyer
Security Guard
Law Librarian
Medical Examiner
Paralegal
Fraud Investigator
Private Sector. On the other hand, the private sector is a division of Criminal Justice that is growing quickly.  This includes Security Guards at high schools to Information Security Analysts hired by a privately held corporation.  With the growing threats of security in private areas, the need for security within the private sector is going to continue to expand. This career choice normally requires a high school diploma or a bachelor's degree and salaries tend to vary widely as dictated by the degree of specialization and term of employment.

Career Outlook: The growth prospects within the private sector of criminal justice are anticipated to grow at a rapid clip compared to the average composite of all occupations for the next decade.
Career Examples:

Private Investigator
Security Guard
Private Detective
Cybersecurity
Information Security Analyst
Forensic Data Analyst
Why Choose a Career in Criminal Justice?
As you can see by the variety of work and exciting specialties, the outlook for the field of Criminal Justice is bright.  Security issues continue to become pressing issues and resources are invested to help mitigate things quickly.  Expect the majority of the disciplines above to be formidable careers that will challenge and engage a variety of professionals with a wide array of vocational aspirations.  For additional resources, make sure to visit our criminal justice degree portal or connect with associations like the NCJA to learn more about career opportunities.
Criminal Justice & Law Schools Near You
Students can quickly find criminal justice degrees by using our massive search portal.  You can search for criminal justice and law schools via our traditional college search platform, online degree search tool, and by state.  Below you will find a list of dedicated resources for law schools by state to provide you with ready access to the best law and criminal justice degree programs in the country.