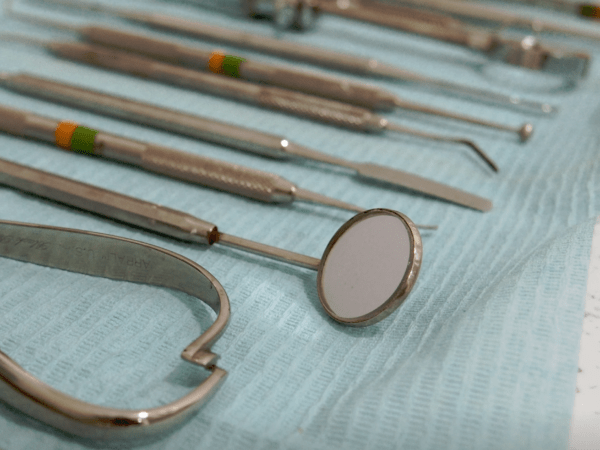 Degrees in Dental Hygiene
Are you considering a career in dental hygiene?  The sheer number of options and program types may be overwhelming but we are here to help demystify the process for you.  When considering a dental career, you want to think about your educational goals and career aspirations coupled with your innate passion and set of skills.  By aligning the type of work you enjoy with an understanding of what you would like to do with your career becomes a powerful decision making tool.
Far too often, we see students get swept up in the 'Best Of' list pushed out by mass media which often serves to discourage prospective students.  Think about it, if a college program in dental hygiene is listed as the best by way of flimsy methodology and broadcast to the world, they will have more coverage than another quality program.
The more known a university becomes, the more applications they receive for a limited number of seats.  With the supply and demand skewed, the acceptance rate drops and discourages quality applicants from applying to the school.
At MatchCollege, we provide access to nearly 8,000 accredited colleges and universities for you to research.  Your priorities are our priorities.  If you desire to become a dental hygiene professional, let's discuss the types of programs from introductory programs through advanced training options in this field of study.
Top Dental Hygiene Careers
Entry-Level Programs
An entry-level dental hygienist program is a track to help get your career off the ground.  This path will provide new students or professionals changing careers with the basics to learn about oral health and earn a job in the dental field.  From there, experience and academic knowledge will help hygienists become more and more equipped to handle a variety of real-world situations.
Degree Programs
The range of dental hygiene degree programs include the following degree types: certificate, associate, and bachelor.   Each ascending level includes a greater course load, increased demands, and a longer commitment.  In other words, a certificate program has a smaller number of credit requirements than a bachelor's degree.
Determining which type of degree is right for you is dependent upon your career goals, aspirations, resources, and professional proclivities.  Researching programs has never been easier.  With MatchCollege, we list dental hygiene programs from California to New York and every state in between.  You can quickly find the best dental hygiene program for you or the best dental hygiene schools near you by utilizing our college matching tools.
Dental Programs for Returning Students
Accredited colleges and universities offer a variety of programs for returning students.  From additional classes to be used towards an advanced degree to required continuing education credits, you can simple reach out to schools of interest to continue learning about the advances in the dental field.
Graduate Programs
Graduate degree programs in dental hygiene include a MSDH of Master of Science in Dental Hygiene.  Program requirements and courses will vary from school to school and state to state so make sure to invest time researching different programs so you understand the requirements.  To learn more, simple request information from a list of your top schools with MatchCollege all in one place to save you time and energy.
Online Dental Hygiene Degrees
With the ever-expanding demand for distance learning programs, colleges and universities have continued to add quality classes year over year.  As a result, you can quickly search and sort for online college programs from accredited schools using our proprietary search portal that include the following:
Online Dental Hygienist Certificate Programs
Online Dental Hygienist Degrees Programs
Online Dental Hygienist School Search
Dental Hygiene Distance Learning Programs
For additional information about educational requirements, employment outlook, career pathways, online programs, tuition, financial aid, and accredited college programs for dental hygienists simply visit our dedicated resource page today.