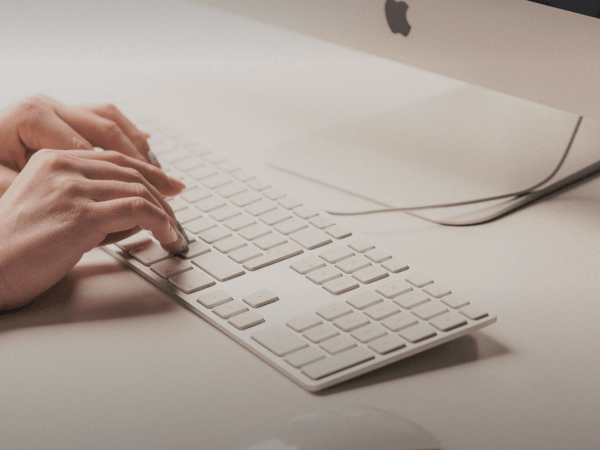 Medical Insurance Coding Basics
At its core, universal medical alphanumeric codes are the basis of medical insurance coding.  The entire medical insurance coding profession is based in understanding basic medical services such as: surgical, evaluation, management, anesthesiology, equipment, diagnosis, and medical procedures in an effort to transform these services into meaningful codes.
The codes for an array of procedures and medical diagnosis are extracted from a series of medical records within a patient's files that may include laboratory results, physician's notes, radiologic data, nursing documentation, and things of the like.  It is within the nexus of patient care and insurance requirements that illuminates why the medical coding specialist's position is so vital to a well-functioning system.
A medical insurance coding specialist makes sure a uniform set of medical alphanumeric codes are properly associated with services provided to a patient during the billing process in order to generate a valid claim to be paid by insurance carrier.   Likewise, when information needs to be retrieved from an insurance claim, a medical insurance coding specialist is brought in to quickly decipher the alphanumeric codes into a set of commonly understood service or procedure.
What is the Difference Between Medical Insurance Coding and Medical Billing?
A medical coder's job is to assign the proper codes to clinical statements.  A medical coder will use a five-digit code known as Current Procedural Terminology (CPT®) to report all known types of medical services and procedures that includes nearly 10,000 unique codes.  The Current Procedural Terminology codes is copyrighted by the AMA (American Medical Association) and was first published in 1966.   The CPT® codes fall into three primary categories:
Category I is a five-digit code with descriptors corresponding to a specific service or procedures, ranging from 00100 – 99499.
Category II is an alphanumeric code used for execution measurement.
Category III is designated for provisional codes for new and/or emerging services and technology.
Medical coders also use ICD-10 International Classification of Diseases that contains codes for specific health issues, diseases, signs, symptoms, causes of injury, abnormal findings, and social circumstances.   The final set of standardized medical codes we will touch on that is frequently used by medical coders and medical billing specialists is the HCPCS Level II system.  The Healthcare Common Procedures Coding System is a standardized set of codes necessary for many health insurance providers as well as the processing of Medicare claims.
On the other hand, a medical billing employee's job is to process claims and follow up on active claims after being sent to a health insurance company for services rendered.
Do Medical Billers and Medical Coders Work Together?
Medical coding and medical billing employees will often work in tandem with each other or in a smaller office setting the two disciplines may be under the purview of the same individual.  To keep the processes of coding and billing running in an efficient manner, the medical record of the patient is checked thoroughly in an effort to validate the work being billed was actually completed by the healthcare provider.  Once verified by the medical insurance coding specialist, the claim is sent along to the insurance company to be processed for reimbursement.
While a medical billing employee handles the flow of the billing statements, a medical insurance coding specialist is tasked with the responsibility to capture a patient's story by using the correct codes to create a specific narrative for each person.  In order for the proper reimbursement to be issued in a timely fashion, these codes must be entered in a manner that is specific as possible.
What Does a Medical Insurance Coder Do?
A medical insurance coding specialist will often start their day by sifting through the previous day's set of codes.  The records they are responsible for analyzing will alter whether a coding specialist works on an inpatient or outpatient basis.  In addition, the specific job requirements of a medical coding specialist may require additional education or a specialized educational training program.
The breadth of job responsibilities of a medical insurance coding specialist will often correlate to the size of the facility.  As a rule of thumb, larger facilities tend to have more specialized personnel on staff while smaller facilities tend to employ those who can handle a broader range of responsibilities.
Regardless of the size of the facility, a medical insurance coding specialist must properly read through all of their patient's documentation and fully understand the procedures and diagnoses related to their visit.  A coding specialist will also need to be savvy enough to extract other important kernels of information contained in the patient's chart and notes to paint a representative picture of their health status.
Top Resources for Medical Coders
The CPT and ICD code books are central to a medical insurance coding specialist and will eventually settle into a cycle of reading, note taking, code assignment, and computer entry throughout the day. The majority of the day is spent at the computer taking notes and entering the necessary information into a centralized billing system.  Once proficient with the CPT, ICD, and HCPCS coding systems, a medical insurance coding specialist may be asked to audit claims and file appeals for denied claims from insurance companies.
Medical insurance coding specialists are expected to work on a tight schedule and be highly task oriented.  While the majority of their work is completed in an independent fashion, they will have regular interactions with team members within the facility that may include other medical billing personnel, ancillary staff, administrative team, management, and physicians.
How to Become a Medical Insurance Coder
To become a successful medical insurance coder, you will need to have a certain level of training and education prior to being considered for an entry level position.  While a master's degree or a bachelor's degree is not a requirement, it can demonstrate to management that you are eager to seek opportunities for advancement.
So what is required? For starters, you will need be to educated in anatomy, English, legal terminology, physiology, healthcare documentation, and medical terminology.  A CPC credential can be obtained that will prove your level of efficiency in these areas. Those who serious about pursuing this career should complete a medical coding course of study and pass an exam prior to seeking a CPC certification.
The faster you obtain a CPC certification, the faster you are likely to attain gainful employment as a medical coder.  Medical facilities are more likely to hire CPC certified coders as it paints a picture for an employer of a person's knowledge and level of dedication to the medical coding trade.
To get started in this field and pursue opportunities that are related to medical insurance coding or any other specialized credentials, research the medical coding training to find out more about the proper certifications.  Being able to prove to a potential employee that you can work with skill and accuracy is incredibly important to your future prospects.
Medical Insurance Coding Career Outlook
As with any other career that is related to the medical field, the future outlook is bright.  In fact, the Bureau of Labor Statistics estimates a growth rate of more than double the national average for all occupations.  This growth in addition to the stability of working in the healthcare field is a solid way to ensure a sustainable career path for the long term.
A medical insurance coding specialist can start off with a salary of $35,000 per year, while those who are on the higher end of the spectrum can make up to $55,000 if willing to earn specialized credentials and make themselves more valuable.  Additionally, a certified coder will often earn twenty percent more than a medical insurance coder who is not certified and many reputable medical professionals now require a certification to be considered for employment.
For additional resources, make sure to visit our Medical Insurance Coding portal to find the perfect degree program and best medical coding college program for you.  Our free tools and exclusive search technology help students get matched in minutes without the requirement of visiting each school in person.