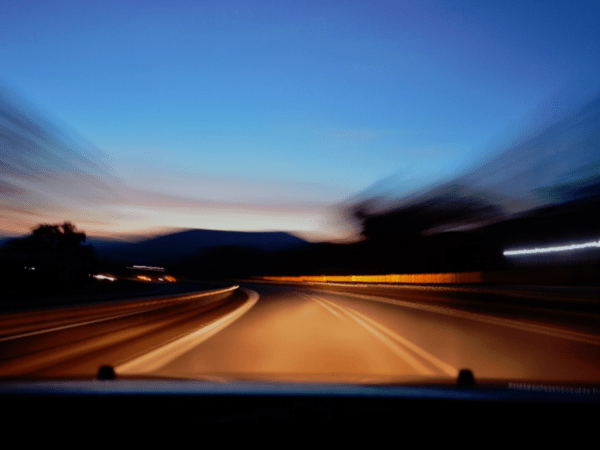 Why Become a Physician Assistant?
In short, a Physician Assistant (PA) is a nationally certified and state-licensed medical professional.  A physician assistant works on healthcare teams along with a variety of medical professionals and can also prescribe medications for a patient in virtually every state in the United States.
The vast majority of physician assistant program applicants already hold a master's or bachelor's degree of some kind.  As with most careers that are related to the medical field, job prospects are plentiful and those who complete the expected requirements will likely be able to choose a vibrant career in a rural location or a major city.
While the barrier of entry for a physician assistant tends to be lower than other professions that are related to the medical field, the average physician assistant program will last for roughly two years and the prospective assistant will also need two years of health care experience before they are admitted to an accredited program in the United States.
How Much Do Physician Assistants Make?
Earning potential is well above average as the median income for a physician assistant is over $98,000 per year, according to the Bureau of Labor Statistics recent report.  The growth rate for a physician assistant is 30% through 2024 which is over 4 times the average rate of growth for all vocations in the United States during that same time frame.  In a recent survey by US News and World Report, the physician assistant profession was ranked number 5 in the 100 Best Jobs list.
What Does a Physician Assistant Do?
A physician assistant is responsible for providing health care services under the tutelage of a professional physician.  They are typically confused with medical assistants because of similar semantics; however, unlike medical assistants, a physician assistant is not responsible for performing routine healthcare tasks.
A physician assistant (PA) receives formal training in a variety of services including preventive, therapeutic, and diagnostic medicine.  A PA functions as crucial member of a healthcare team and are able to record a patient's medical history, provide a variety of examinations, help implement an array of treatments, make important recommendations, interpret X-rays/lab tests, and prescribe necessary medications.
It is possible to have a physician assistant treat a variety of injuries of a non-life threatening nature that may include the process of casting, splinting, and suturing.  A PA will also take the initiative to record information about a patient's progress, give input and medical counsel to patients with questions as well as place systems in place to treat patients.  With the exception of three states in the Union, a physician assistant can prescribe medications for a patient.  Additionally, a PA may be given a suite of managerial duties such as supply control, ordering medical equipment, operations management, and supervision responsibility.
To summarize, a physician assistant will be trained to perform the following duties and may be responsible for a variety of operational and administrative tasks.  The level of responsibility and breadth of duties of a physician assistant will depend on the setting (such as a clinic or hospital), the experience level, state law/regulations, and the PA's area of specialization.
Typical Job Duties of a Physician Assistant
The job responsibilities of a PA will vary by job and employment arrangement.  However, a typical set of job duties can span across the following tasks:
write a variety of prescriptions
set a fractured bone
help a physician with a surgical procedure
supervise staff
order a lab test
develop treatment plans
interpret lab results
provide treatment for an illness
complete an array of physical exams
synthesize medical history
utilize resources to help patients understand preventative care options
make rounds in a hospital setting
Top Jobs of a Physician Assistant
A physician assistant works under the direct supervision of a physician and in some instances they are asked to become the principal care provider for their healthcare facility.  That being said, a PA with full charge of a facility will have extensive experience and be professionally equipped to effectively manage the various aspects of the operation.
There are clinics designed to have a primary care physician present for one or two days a week.  Meanwhile, a physician assistant is expected to work in tandem with the supervising physician and other medical professionals to keep the clinic running smoothly week over week.  In addition to hospital and clinic settings, a physician assistant may be asked to visit a patient at their home or at a nursing care facility.
As for work hours, a physician assistant will often flex to the needs of the clinic or hospital.  In fact, schedules vary greatly and they are typically determined by the supervising physician on staff.
To put it another way, it is common for a PA to have overlapping hours with the attending physician to work evenings as well as weekends to meet the needs of their patients. In addition to the traditional morning, day, and night shifts a physician assistant may expect, it is not uncommon for PA's to be on-call during stretches of time.
The working environment for a physician assistant is usually well-lit and comfortable. A PA should expect to be in good physical shape at all times.  More specifically, a physician assistant will be on their feet either standing or walking for significant pieces of the day making physical health and stamina a key component of a PA.
Where Do Physician Assistants Work?
Those who pursue a career as a physician assistant will most likely work in a primary care facility allowing them to focus on specialty areas such as pediatrics, family medicine, or generalized internal medicine.  Other popular concentrations physician assistants commonly pursue may include geriatrics, orthopedics, general surgery, and emergency medicine.
Physician assistants who seek a predictable 40-hour week will likely elect to join a clinic while PA's working in a hospital may be asked to work nights and/or weekends.  According to the AAPA, nearly 50% of all physician assistant jobs are in a physician's office while 25% are hospital-based.  The remaining quarter of all other physician assistant jobs are part of an outpatient care facility, education, and government agencies.
How to Become a Physician Assistant
Every state requires physician's assistants to complete a formal training program at an accredited institution.  The majority of PA graduates from these programs have either obtained a bachelor's degree or a master's degree.
The admission requirements for the aforementioned programs will vary from location to location, but most of them require applicants to have attended at least two years of college and have a significant amount of work experience in the medical field.
A typical course load for a physician assistant will include a series of classes in math, social sciences, anatomy, psychology, clinical medicine, disease prevention, chemistry, English, and biology.  It is not uncommon for a PA have work experience as registered nurses prior to applying to an accredited physician assistant program.  Yet other PA's have previously worked as an emergency medical technicians (EMT), physical therapists, or respiratory therapists prior to migrating to a PA discipline.
A physician assistant program is constructed to be a two year program most often on a full time basis.  As you can see from our database, the bulk of these programs are incorporated into a four-year college, medical school, academic health center, community college, hospital, or military base.
Supervised clinical training is required for the student in their chosen area of concentration. PA students who show potential in these fields are offered the chance to be part of these rotations under the watchful eye of a licensed physician.  If a PA's rotations go according to plan, the student will often be hired as a full time physician's assistant at the conclusion of the course.
Some PA's may decide to pursue further education in a specialty field, such as surgery or emergency medicine. Postgraduate programs are readily available and candidates will be required to have a bachelor or master's degree from an accredited institution.  Lastly, a PA must pass the Physician Assistant National Certifying Examination and obtain a certification from the National Commission on Certification of Physician Assistants. Learn more about this exciting career by visiting our Physician Assistant page here.
Why Become a Physician Assistant?
The choice to become a PA will vary from person to person.  Professionals that thrive in this career will be well-trained, mentally focused, and enjoy helping others.  PA's are very well compensated compared to national income averages and enjoy a job stability far above average.  Learn more about the best physician assistant degree program for you by researching colleges and degrees with our exclusive portal today.  The tools and resources available will help you quickly gather admissions information from the best college program for you in minutes.