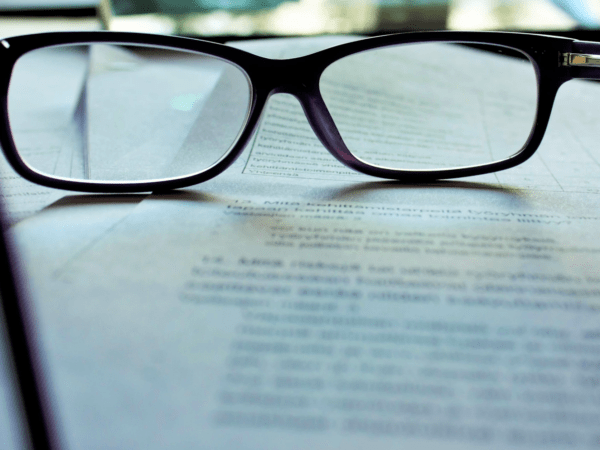 Handling the Rejection of Your College Application
"Education is the movement from darkness to light." ~Allan Bloom
Regardless how well you plan or how great your grades may be, it is possible your first choice of colleges may not reciprocate by granting admission.  It is best to prepare for this possibility in advance than to find yourself scrambling at the last moment.  This chapter will help you do just that before you are faced with another decision point.
Three Phases of a College Application
A college or university will basically provide you three responses to your application: 1) acceptance, 2) rejection, or 3) wait-list.  The acceptance letter can either by accepted or turned down on your part.  Be prepared to make either decision for each application based on the priority you have placed on a specific school and hierarchy of priorities placed on admission to that specific institution.
In terms of the rejection letter, be prepared to not achieve all stretch goals and pivot from the situation in a positive way.  It is possible the applicant pool was exceptional or your sights were too high given your grades or myriad other reasons.  Stop by and see your counselor to see if they have any insights on the rejection letter.  As an alternative, your counselor will also have the NACAC's list of schools that have openings, housing, and financial aid still available which is published after May 1st.  It is possible to accept admissions to your top school under a probationary status to prove yourself or a spring start instead of fall.  If these options are viable, it may be a great segue to get into your dream college.
If you receive a wait-list letter from a college or university, there is a possibility of still being granted admission.  Why do schools wait-list students?  Simply put, colleges us a waiting list as a form of insurance.  They know they only have so much capacity for incoming freshman and extend formal offers to a certain number of students.  How does a wait-list work?  If an applicant decides not to move forward after being notified of admission, the college will reach out to those on the waiting list to see if they are interested in moving forward.
It is possible the admissions office will not have information for wait list candidates until mid-summer so it is incumbent on you to move towards alternate decisions.  Are all wait lists the same school to school?  The way waiting lists are constructed and managed will vary by school making it important to contact the admission department at the college to understand the mechanics of their waiting list.  Some colleges provide wait-list statistics on the letter itself while others will require a call to get a better idea of what it means to you.
Requesting Reconsideration of Your Application
One last effort may make a difference for those receiving a wait-list letter or rejection letter.  More specifically, if your grades improved or if you won a major award it may behoove you to illuminate those accomplishments as an add-on to your application.  It may just be the extra information needed to move the needle and work towards a much-desired acceptance letter.
Options if Your College Application is Rejected
If you have yet to hear from your top choice by May 1st after reaching out to their admissions office, it would be a good choice to move to your next best college option.  Waiting beyond this timeframe may unnecessarily put your other acceptance letters in jeopardy.
Other options you may want to consider include a community college, two-year college, for-profit university, or MOOC.  Each option has merit to them along with caveats when compared to other programs.  We will tackle each below in no particular order.
Community College, Career College, and Trade School
Community Colleges and two-year colleges can be a great option as all qualified applicants are accepted.  It is likely that by thriving at a community college you gain entrance to your primary choice of college or university.  Community colleges have robust programs and can be a solid foundation for your vocational aspirations.
A community college will take a more personalized approach to your education with lower student to teacher ratios plus extra vocational counseling.  Many community colleges have superb student resources and honors programs for those that qualify.  Additionally, community colleges tend to be less expensive giving you the opportunity to save while speeding along your educational track before transferring to a college or university to complete your degree.
For-Profit College
A for-profit college is an institution that is constructed and often controlled by private investors or stockholders.  Not all for-profit universities are created equally so do your homework and research the college before applying to the school.  Be diligent about visiting the campus and asking tough questions in order to determine a good fit for you given your goals and aspirations.  In addition, take the extra time to understand all costs as a way to compare schools.
Online Courses and MOOC's
The last piece we would like to cover is Massive Open Online Courses (MOOC) which are effectively classes you can take online.  Universities such at MIT, Johns Hopkins, and Stanford have made some course work available to anyone interested.  While the completion of a series of MOOC classes will not lead to a university conferring a degree, valuable skills can be attained through the process that may lead to a college degree.
Additional College Resources
For additional resources, make sure to visit MatchCollege to search for colleges and online degree programs perfect for you.  Sort thousands of schools by geographic location, degree, size, type, and various other factors to find the best college for you.