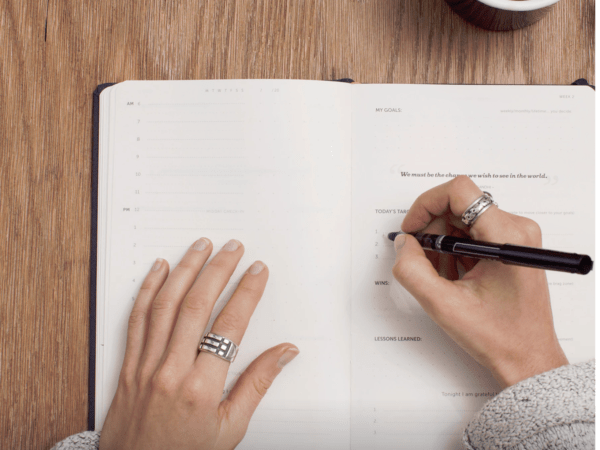 Tips for Writing a Winning Scholarship Essay
You work hard, dig deep to find applicable scholarships and then hit a mental block when arriving at the essay section.  We have all been there! We have designed an informative article to help you get focused, be creative, and get your essay to stand out from the masses.
Read the Instructions.  Seriously, take the time to carefully read the essay prompt and the associated instructions.  It is amazing how many scholarships get kicked out of the running for this reason alone.   The point of an essay is threefold:
To illustrate your written communication skills
Provide an opportunity to get to know you better
Determine if you are capable of following directions
If the essay asks you to provide a 3-paragraph essay in blue pen about your favorite volunteering event, make sure you provide them with a compelling set of 3 paragraphs in blue pen.
Round the Edges.  There is a propensity for many people to be modest and pepper in some self-deprecating humor in our daily lives.  Take note: a scholarship essay is not the place for either.  Provide a written explanation of the best version of you while being truthful.  You need to consider a list of positive traits or qualities and couch those within the context of the essay to help you stand out.
Invest heavily.  Take a deep breath and carve out ample time to create a compelling essay.  Do not rush through the essay portion of the college scholarship nor discount its importance.  You need the scholarship committee to understand you, your test scores, special abilities, community involvement, and commitment to self-improvement.  Applicants creating a single, one-size-fits-all essay will miss the mark more often than not which may leave you scrambling for financial aid later.
Be Task Oriented.  Your initial task when writing a scholarship essay is to understand the directions.  This will be followed by creating an outline of the essay then a rough draft.  The rough draft will be revised, read by a trusted colleague or friend, and then a final draft will be completed.  Skipping any of these vital tasks can lead to a forgettable, subpar college scholarship essay.
Be Salient.  Understand scholarship committee members may read hundreds of applications every year.  The bulk of these essays lack personality, individuality, and character.  Many applicants take a safe approach by simply checking the box instead of filling the essay with life.  Be a difference maker.  There are times in an essay when you need to approach a topic generically followed by a specific, personal experience to illustrate your value to the topic.  Be memorable, personal, and authentic.
Top Scholarship Articles
For additional resources, make sure to visit MatchCollege and subscribe to our blog for the latest in college information.