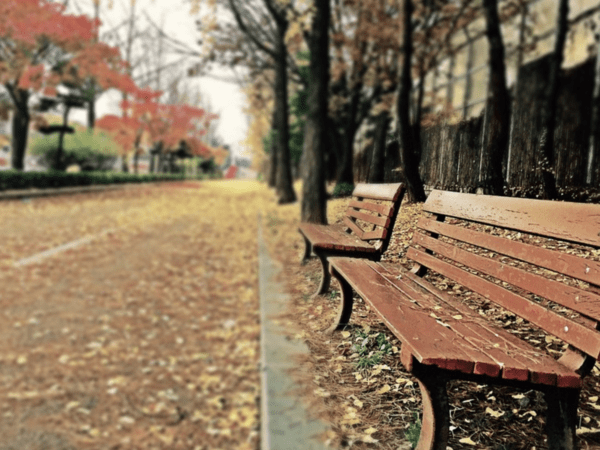 The College Admission Process
"The education of the twentieth century will develop the heart
 as well as the intellect". ~G. Stanley Hall (1846–1924)
As you consider the next chapter of your academic life, you may think about what you would like to study or what college to attend.  Regardless of where you are at on that journey, it is our goal to help you better understand yourself and the higher education options available in order to make the most of your college experience.
Making a great decision today will help with many follow-on decisions down the line.  Likewise, eliminating colleges and career choices from your list(s) of consideration will help winnow down decisions to make them more tenable.
Transitioning from High School to College
The best way to ensure a successful transition from high school to college is through vigilant planning.  Planning for success and asking tough questions from the beginning of the process in order to better set you up for success.  During the course of this process, you will learn more about the college application process and how to best navigate it given your unique goals, skills, attributes, knowledge, learning style, communication, and proclivities.
What is the Best College For You?
Please understand finding the best college is like asking someone the best move in chess.  The answer to both questions: it depends.  We will provide the platform to set you up for success.  The work and time to achieve these goals is up to you.
Where to Start Your College Search
The beginning of the journey starts with introspection.  It requires you to be very candid with yourself and ask some tough questions.  Once you have a realistic picture of your strengths, weaknesses, opportunities, and limitations the next steps in the process get progressively easier.
Let's get started! 
As you consider the questions below, it is important to surround yourself with people you trust to help you through the thickets.  These individuals will be your sounding board and ask additional questions to help you make a decision for yourself.   Your school counselor will also be there to guide you through specific steps and continue to ask questions to assist with the process.
Asking the Right Questions about College
The first step in the process is to address a series of questions that will lay the groundwork for everything else to come.  Please take some time to think through the following questions as a means to improve the next steps.
What are my long-term goals?
What do I really enjoy doing in school and in life? 
What are the things I do not enjoy in school?
Why do I want to attend college? How would this move me closer to my goals and career aspirations?
Should I earn a specialized degree like pediatric nursing, auto mechanic, software engineer,  cosmetology, dental assisting or a liberal arts degree?
Is a 4-year or two-year degree best for me?
How important is cost in making a final decision? 
Will financial assistance be available for me? 
Are there school grants and private scholarships I can apply for? 
Will I need to work while in school?    
How important is it to attend a school near my home? 
Am I willing to move to attend college?
Would I prefer a small or large college? 
How important is a diverse student body?
Would it be best to attend a college in a metro area, rural setting, or suburban area?
Would it be better to live on-campus or off-campus? 
Is joining a fraternity or sorority an important factor for me?
Is competing in sports important?  Are athletic scholarships available?
Are my grades fit for a selective school?  
How rigorous do I want my academic life to be? 
Do I want a school that fosters more collaboration or independent study? 
How important is a classroom-based experience versus earning a degree on-line?
Is graduate school important? 
In addition to the above items, please continue to ask questions around each area and formulate your own questions to help develop a solid decision-making platform for your higher education.
School Counselor
It is important to understand your school counselor is a wonderful resource during this process.  Be frank about your questions, apprehensions, and goals along with your athletic and/or academic resume.  If you believe there will be an athletic component to your college experience, how many colleges have expressed interest in you joining their program?
The more coaches and recruiters that support your endeavors, the increased likelihood of your ability to leverage athletics while enrolled in college.  For the academic profile, please make sure you discuss grades, test scores, activities, class rank, and AP classes with your counselor.  By gathering these key pieces of information early in the process, your counselor will be able to help develop a list of prospective colleges that meet your criteria.
Gathering the Right Information
The following step in the process is to gather more specific information about each college on your list.  It is recommended to leverage reputable websites such as MatchCollege to gather more specific information about each school.  Critical information to gather should include a school profile, tuition, academic offerings, and a means to gather more information from the school.  The more information you have on each prospective school, the better equipped you will be to make decisions about the schools that remain on your list.
As you build your list of preferred colleges and universities, it is important to note that they are actively seeking prospective students.  They obtain information on you from the Educational Opportunity Service of ACT or SAT and from the Student Search Service of the College Board.  As an example, when you register for the SAT or ACT you may authorize them to share your information with prospective colleges who will, in turn, reach out to you directly.  As you receive literature in the mail and emails from prospective schools, make sure to read the information carefully and take notes on the salient points of each institution.
As you work with your school counselor, pay special attention to college visits to your school.  Colleges and universities will often send representatives to high schools to meet with prospective students.  As these opportunities present themselves, your best ally will to be prepared.  This means: arriving on time, doing your homework on each prospective college, and asking good questions.  Why?  It is quite possible the college representative also sits on the admission committee.  You never have another opportunity to make a first impression so make the most of it!
School Visits
After working on a short list of colleges to attend and spending time doing research on the internet about prospective colleges, it may be a great time to visit a few schools.  A school visit will help to either solidify and prior decision or eliminate it from the running.  Either way, visiting the school can be a productive use of time during your college search.  During this process, be vigilant about application deadlines.
Submit early and remember application for admission deadlines can differ from financial aid application deadlines so be aware and plan accordingly.  Each college will set forth a schedule and policy for admission and you will be notified about your application accordingly.
Additional College Admissions Resources
Additional college admissions articles and resources can be found across our portal.  You can quickly learn about how to reduce the cost of college, find everything you need to know about online college degrees, college admissions secrets, and career guides for dozens of specialties.  Your latent curiosity will propel your future in higher education and allow you to make a great decision about your college future.