See a list of Actuarial Science Programs by Clicking Here!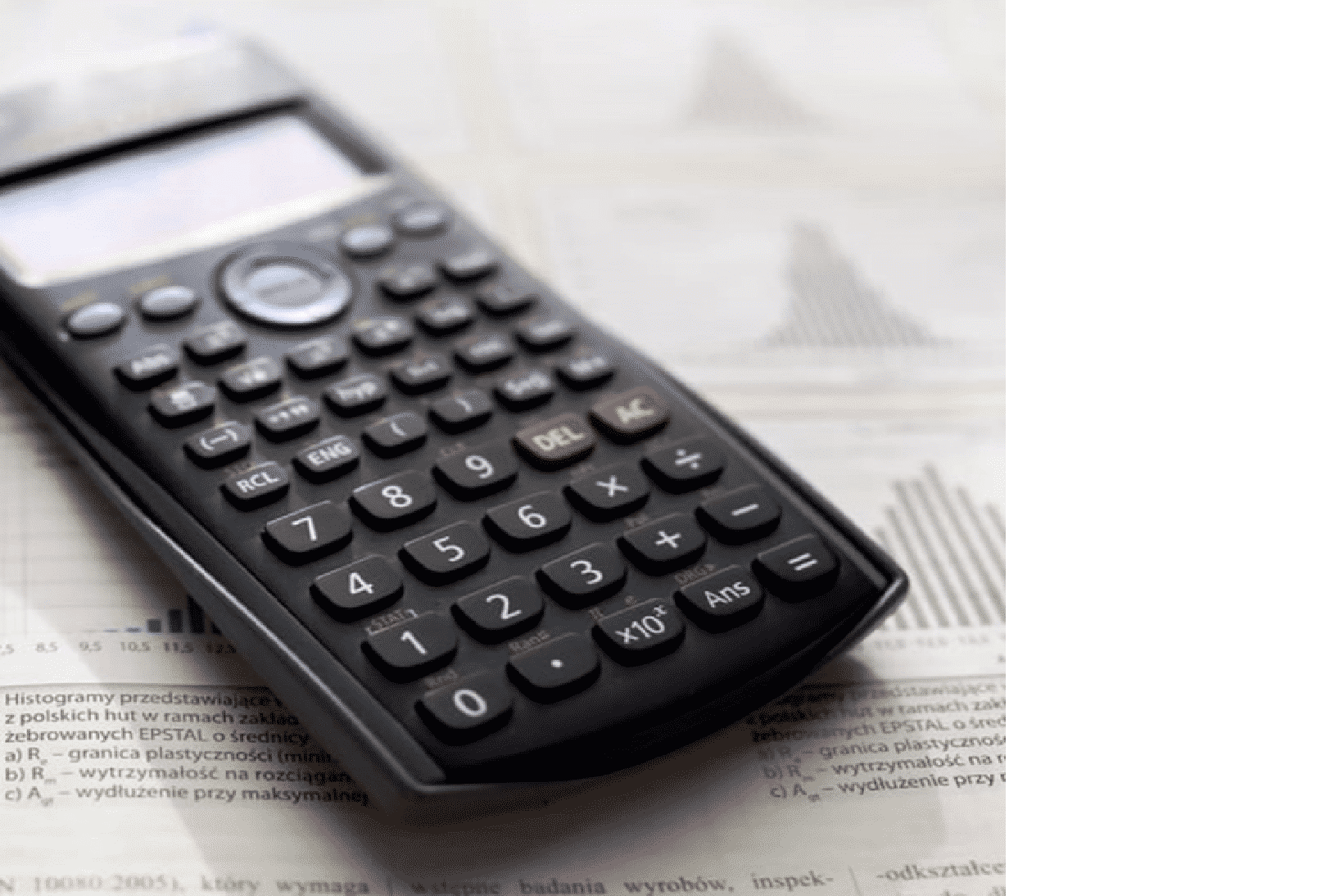 What is Actuarial Science?
Actuarial Science is a field of study focused on fusing statistics and mathematics to assess risk.  As an interdisciplinary course of study, Actuarial Science includes disciplines from the following disciplines:
Mathematics
Probability
Finance
Statistics
Computer Science
Economics
Insurance
Data Mining
Criminal Justice
During the nascent years of this discipline, actuaries used various scientific models to construct tables, matrices, and premiums for financial institutions and insurance companies.  In fact, Actuary.org recently published a white paper about actuarial science career which included a section on stochastic and deterministic modeling used in the actuary job.
A stochastic modeling is a scientific tool utilized to estimate probability distributions of various outcomes via random variations in one or more inputs through time.  Deterministic models possess an if-then component where actuaries predict an outcome with 'certainty' based on uncertain assumptions like timing, occurrence, scope, intensity, and size.  In other words, if assumptions made in the deterministic model are realized in real life and real events match the predicted model then the outcome of a deterministic model will occur.
What are the Most Popular Actuary Jobs?
With the immense advances in technology, actuaries of today utilize computing power coupled with deterministic and stochastic actuarial models to align with modern financial theories.  After completing an actuary degree, the most common industries requiring this specialty are:  life insurance, investment, pension, healthcare, long-term care, finance, property insurance, big data, liability insurance, machine learning, GIS, data visualization, casualty insurance, and research.
Actuary Career Overview
Simply put, actuaries manage and analyze risk.  From a personal and corporate standpoint, risk is the probability of an undesirable outcome that can occur.  However, with any risk there is also opportunity.  Balancing risk and reward provides actuaries the challenge to make sense of data and trends to manage risk.  Actuaries are experts in:
Analyzing the probability of future events with data
Assessing the impact of future events on a company or organization
Developing ways to mitigate the adverse impacts of risk to a business
Creatively reducing the probability of an undesirable event
To master the myriad ways to help a corporation manage risk, an actuary must be adept in a variety of skills.  Core skills include deep analytical skills coupled with integrative thinking that balances business acumen with human behavior.
Top Degrees in Actuarial Science
In order to become an actuary, students will need to successfully complete a degree program from an accredited college or university plus pass industry-specific actuary exams.  The exams are outlined by the Society of Actuaries here to help students effectively navigate the process.  In addition, the CAS and SOA have created an overview of the educational requirements, rules, and industry regulations on a path to becoming an actuary.  The most popular degree programs in actuarial science include the bachelor's degree and master's degree.  A summary of each is listed below to help students understand the differences between the programs and educational opportunities.
Bachelor Degrees in Actuarial Science
An online bachelor degree in actuarial science is most typically conferred by a university as a Bachelor of Science or B.S. degree.  Students may be able to elect an actuarial track or a business track with an emphasis in risk mitigation.  The core of both programs is very similar with an emphasis data analysis, risk management, and decision making.  However, the actuarial science degree is rooted deeply in actuarial mathematics and modeling while the business path provides students with a broad array of business tools and problem solving techniques with less math course work.
Classroom-based degree programs and online bachelor degrees will generally take 4-years to complete based on full-time study.  Bachelor degrees fuse general education courses with core classes to provide students with essential integrative thinking skills.  Liberal arts classes generally include psychology, creative writing, sociology, history, communications, and philosophy with core classes.
Curriculum found in the core program will vary from school to school with core principles overlapping greatly.  Essential classes in actuarial science at the bachelor's level include property insurance actuarial science, differential equations, applied statistics, interest theory, risk theory, survival models, derivatives, risk management, life contingencies, investment principles, credibility, simulation, data smoothing, stochastic modeling, futures, options, financial economics, and linear algebra.
Master Degree in Actuarial Science
A Master degree in actuarial science is generally a 2-year program for full-time students after meeting all lower-level degree requirements.  Master degrees are conferred as an MS or Master of Science degree given the heavy math and science courses required by most institutions.   A student's academic advisor will work closely with them to determine the best path through graduate school.  Choices include the course emphasis of the degree and whether a thesis option is best to pursue for a given actuarial career.
Courses at most universities can be customized at the graduate level to provide a series of targeted classes given the school's resources and student's proclivities.  Common paths for students to pursue a masters in actuarial science degree include finance, insurance, statistics, mathematics, economics, computer science, and data modeling.  Near the conclusion of an MS degree, students will need to complete an approved thesis project or bypass the thesis by taking additional courses.  The thesis is intended to extend learning in the field of actuarial science with key research and substantive evidence to support a theory or research model.
Actuary Requirements in College
In terms of educational requirements, Actuarial Science degree holders will have typically studied the following courses while in college:
Skills & Abilities Required for Actuary Majors
Speaking
Instructing
Reading Comprehension
Active Listening
Writing
Speech Clarity
Oral Expression
Oral Comprehension
Speech Recognition
Written Comprehension
Online Colleges Offering Degrees in Actuarial Science
Employment Information & Salaries for Actuaries
For students that earn a college degree in Actuarial Science, there are several fields of specialization that one can pursue.  The options range from analyst, broker, underwriter, management, banking, advisor, finance, leadership, public relations, budgeting, and sales training in the public or private domain to name a few possible career tracks.
The median annual income for an actuary is $100,610 with the top 10% averaging $186,250 a year.  The bottom ten percent of professionals in the field of actuarial science average salary is $58,910 a year.  The industry is poised to grow by 18% according to the BLS adding some 11,700 jobs in the coming decade.  The growth of this nature will provide opportunities to enter the field and create upward mobility for those with experience.
Where Do Actuaries Work?
Actuaries can work in a variety of industries plying their trade.  Every business in every sector manages risk and may need the services of a trained actuary – directly or indirectly.  In fact, actuaries can be found in a variety of corporations that include banking, investing, insurance, research, accounting, and consulting.  The most popular industries you will find an actuary working include:
Insurance – Life, Property, Casualty, Auto, Home, Natural Disasters, Pensions
Finance & Banking – Investments, Securities, Financial Instruments
Private Consultants – Hire by various organizations to manage risk
Government Agencies – Local, federal, and state agencies
Colleges and Universities – Research specialists or risk management
Labor Unions – Managing risk for unions of all types
Rating Bureaus – From Moody's to AM Best to manage risk
Accounting Firms – Analyzing data for small and large organizations alike
Sales & Marketing – Teasing opportunities from data to gain market share and company insights
Top Paying States for Actuaries
Colorado                        $142,940
New York                       $142,630
District of Columbia    $122,700
Texas                               $121,300
Idaho                               $119,890
Actuarial Science Job Growth & Career Outlook
The job growth in the Actuarial Science domain are well above average.  For example, the rate of job growth for actuarial scientists is expected to rise 18% through 2024 and for financial advisors a remarkable 30% growth rate is expected during the same period.  Given the broad nature of the Actuarial Science degree, compensation after graduation can vary greatly from career field to career field given prior experience and geographic location.  Related fields include banking, teaching, research, finance, and training.  For additional research, listen to an interview with Doctor Ben Rickayzen who is a professor at Cass Business School as he discusses the role of an actuary and jobs of the future for actuary college graduates.