See a list of Agronomy and Crop Science Programs by Clicking Here!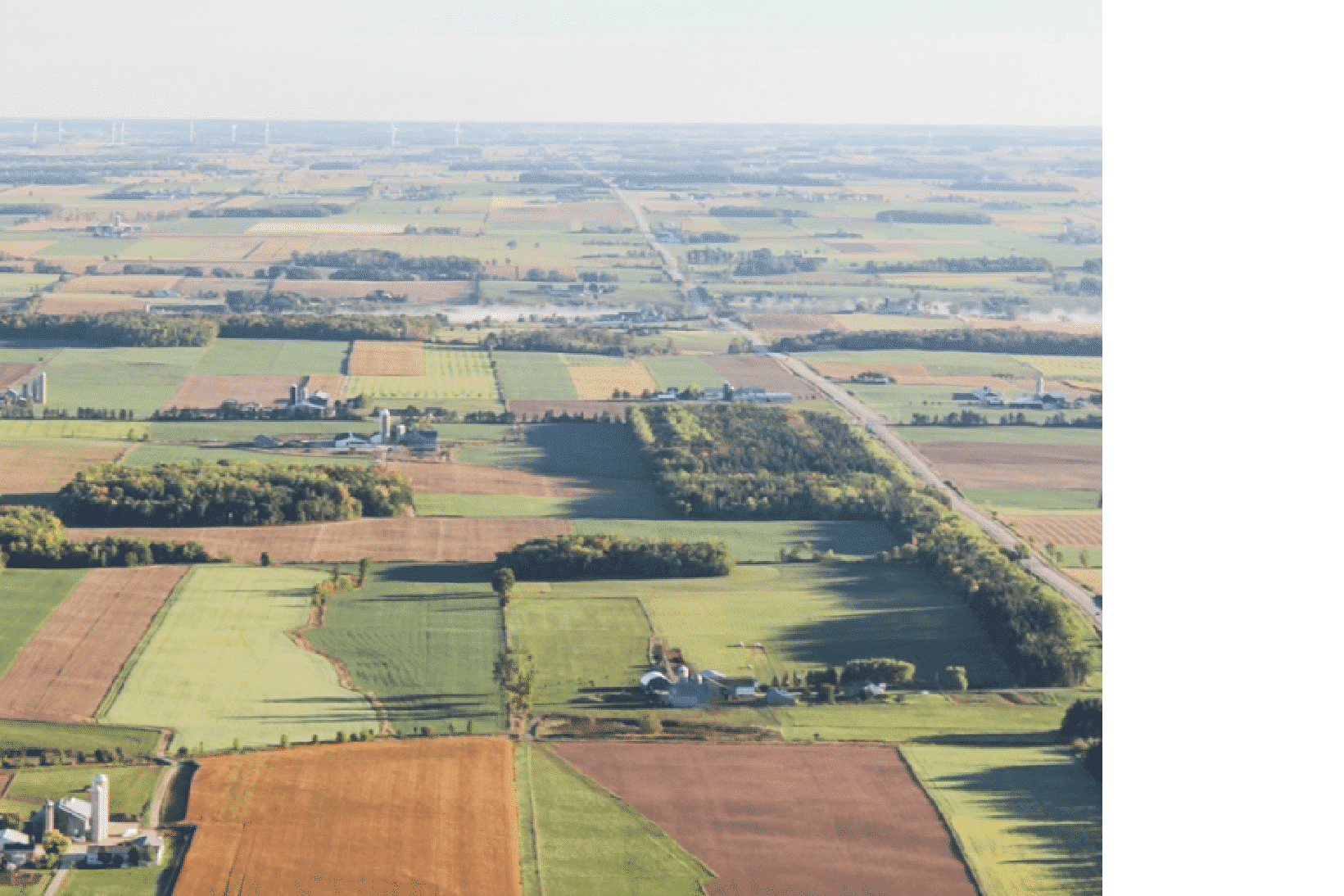 What is Agronomy and Crop Science?
Agronomy and crop science is a field of study focused on fusing technology and science to produce plants for food, fiber, farming, fuel, and land reclamation.  Agronomy is built upon a number of science disciplines such as chemistry, economics, biology, genetics, earth science, and ecology.  Additionally, agronomy and crop science is interrelated to plant genetics, meteorology, plant physiology, soil science, irrigation, crop rotation, soil fertility, erosion control, insect management, pest control, and plant breeding.
What Agronomy Students Learn in College
The curriculum in agronomy degrees will be focused on learning the technical and practical nature of crop production.  Classes will depend on the school's curriculum but generally include similar concepts.  Students will invest substantive time to understand crops and plant production as related to agronomy factors.  Examples of agronomy basics include the industrial use of food, human consumption, domestic utilization, food quality, real-time monitoring, chemical analysis, nutritional composition, food testing, biological indicators, standardized reporting, and chemical indicators.
Crop Science & Agronomy Degrees
Earning a degree in agronomy and/or crop science can be done so with a variety of programs.  Undergraduate degrees through graduate degrees in the field is effectively doubled when considering online degrees.  The advent of distance learning or online learning has provided students with a degree of flexibility and independence not found in a traditional college degree.
In addition, most students realize a significant cost savings when considering housing and opportunity cost of lost hours working.   For online college degree options or traditional college degrees from top colleges for you, simply connect with schools that fit you below.
Agronomy Bachelor's Degrees
Bachelor's degrees in crop science and agronomy are 4-year programs for full-time students.  Part-time students will take longer to complete a bachelor degree given the pace of the courses and class load.  Bachelor degrees in the field are conferred as a Bachelor of Science (BS) given the science-heavy courses in the degree.
Agronomy students will be exposed to a broad array of training in plant science, soil science, and crop production technology.  Science-rich classes are coupled with liberal arts classes such as communications, philosophy, psychology, history, and art to provide students with a well-balanced education.
Curriculum in the core will be a combination of classroom lectures, seminars, and labs to help bring concepts to life.  Examples of classes found in the bachelor program include crop production, soils, entomology, plant pathology, agricultural marketing, natural resources management, plant ecology, plant physiology, organic chemistry, biochemistry, physics, soil fertility, plant nutrient management, agricultural computations, genetics, pest and insect management, soil microbiology, weed science, bioethics, agricultural data mapping, and food systems.
Agronomy Master's Degrees
On-site or online master degrees in agronomy and crop science are available at a number of accredited colleges and universities.  Master degrees in the field of study are conferred as Masters of Science (MS).  An MS program will take students approximately 2-years of full-time matriculation to complete after all lower-level degree requirements are met.
Upper-level classes in crop science and agronomy will typically be selected by students.  Under the tutelage of an academic advisor, a graduate student can select an area of emphasis along with a track that includes or excludes a thesis project.  For those choosing the non-thesis track, they will need to take additional classes approved by their academic advisor.
Core curriculum will be a function of the area of emphasis of each student.  Areas of concentration for graduate students can include disciplines such as soils, plant pathology, weeds, entomology, precision agriculture, genetics, natural resource management, breeding, production systems, crop systems, seed production, or organic crop management.
PhD in Agronomy & Crop Science
Doctoral degrees in crop science and agronomy are conferred as a Doctor of Philosophy (PhD) as most colleges and universities.  PhD programs will take 3-5 years to complete as a function of credits required to complete the program and course load.
For example, for students coming into a PhD program with a qualifying master's degree will complete the program much faster than students entering the program with a qualifying bachelor's degree.  Doctoral degrees in agronomy and crop science are research-intensive programs that are designed for students looking to extend the knowledge base in the field.
Crop Science & Agronomy Requirements
In terms of educational requirements, Agronomy and Crop Science degree holders will have typically studied the following courses while in college:
Employment in Agronomy
For students that earn a college degree in Agronomy and Crop Science, there are several fields of specialization that one can pursue.  The options range from chemist, food scientist, materials scientist, rancher, environmental scientist, forester, geoscientist, mathematician, hydrologist, physicist, postsecondary teacher, biological technician, conservation scientist, microbiologist, zoologist, and wildlife biologist.
Where Do Agronomists Work?
Students graduating with a degree in agronomy or crop science will have taken a broad array of classes.  The variety of courses can help students determine an area of concentration that can take them into a number of fields in crop science.  Examples of areas of specializations supported by the ASA and CSSA include the following list of career tracks in agronomic and horticultural fields of study:
Pest Management: mutations, variations, chemical effects of pests by crop type and region
Molecular Biology: biochemistry, cultures, pathogen interactions, & plant physiology
Plant Pathology: control, measurement, epidemiology, mycology, bacteriology, nematology, & virology
Plant Breeding & Genetics: molecular genetics, cytogenetics, & quantitative genetics
Crop Management:  crop ecology, crop management, farm management, business management, crop production, & plant nutrition
Weed Science: ecology, herbicides, biology, control, & safety
Biometry: bioinformatics, experimental design, & data analysis
Crop Science and Agronomy Jobs
The job growth in the Agronomy and Crop Science domain are at and above average.  For example, the rate of job growth for agronomy is expected to rise 7% while plant scientist expect to see a 9% bump.  Given the nature of the Agronomy and Crop Science degree, compensation after graduation can vary greatly from career field to career field given prior experience and geographic location.
Agronomy majors and food scientists average $62,910 a year.  Meanwhile, soil scientists average $62,430 a year on average.  Both disciplines are paying well above average with the growth prospects trending above average.  The largest employers of agronomy majors is colleges, consulting firms, research firms, food wholesalers, and the federal government.
Careers in crop science and agronomy will be a function of a student's degree, area of emphasis, work experience, employment opportunities, and demand in the marketplace.  Employers can vary from government agencies to farm service agencies and from agricultural research firms to natural resource management organizations.  A cross-section of careers can include:
Crop Consulting
Plant Research
Pesticide Management
Seed Development
Plant Science
Genomics
Crop Research
Fertilizer Management
Seed Production Management