See a list of Ceramic Arts and Ceramics Programs by Clicking Here!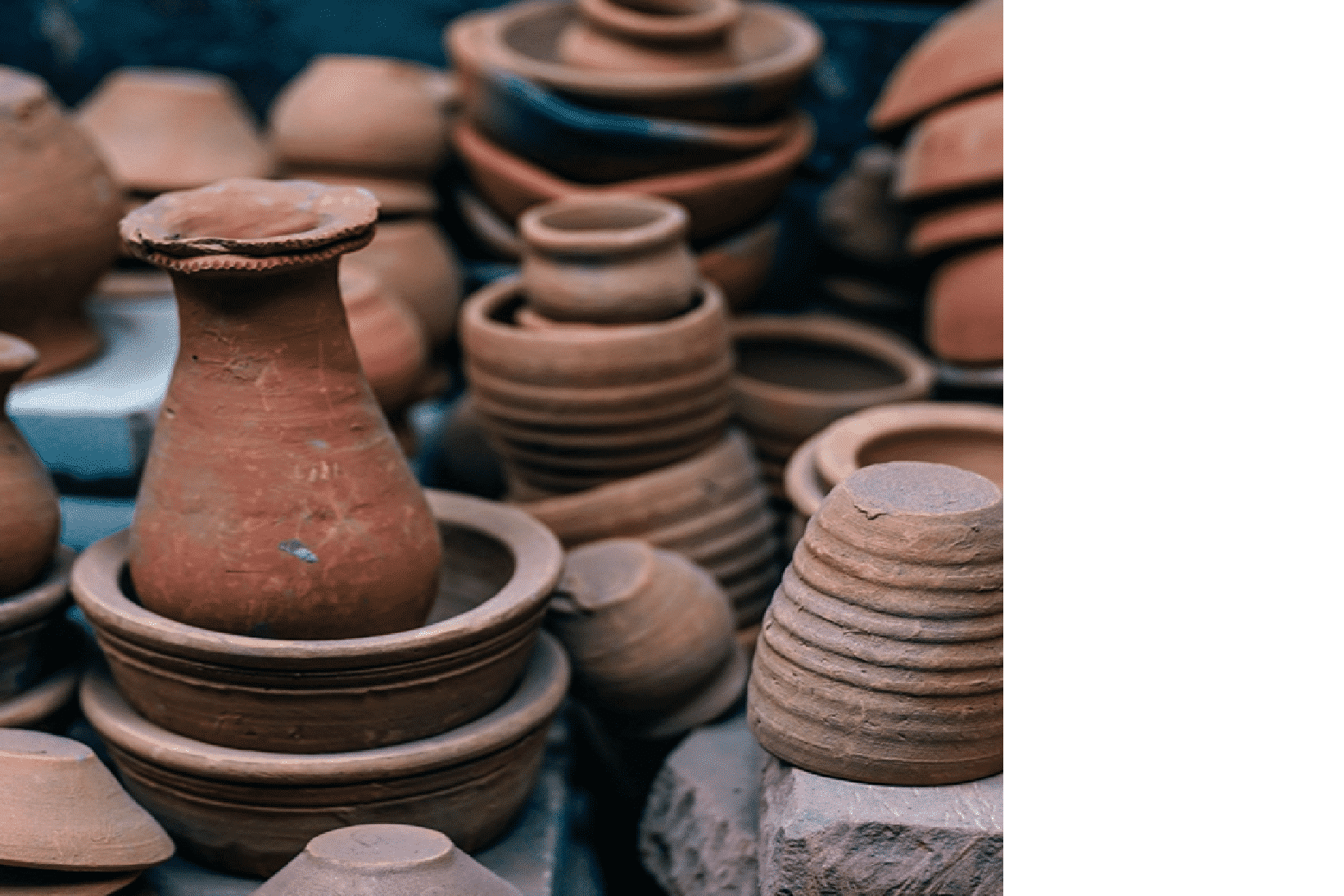 What is Ceramic Arts and Ceramics?
Ceramic Arts and Ceramics is a field of study within the visual arts made from ceramic materials.  Ceramic materials in this medium of visual arts can include clay, tile, art ware, figurines, and tableware.  Some pieces of ceramic art may be considered works of art while others are defined as decorative pieces, industrial art, or applied art objects.  Ceramic Arts and Ceramics is one of the plastic arts which somewhat belies its name.  Plastic arts involves the manipulation or molding as seen in ceramics and Ceramic Arts and Ceramics along with visual arts such as film, painting, photography.  Ceramic art can be made by a single person or a group of artists in a studio or in a factory.
Degrees in Ceramics
Art students looking to find the best ceramics program will need to start with understanding the programs available.  Degree programs include undergraduate and graduate options along with certificate programs at accredited colleges and universities across the country.  To determine the best program for you, simply request information from schools listed on this resource page to determine how they fit with your goals and objectives.  A summary of ceramic arts programs are listed below to help you best understand your degree options.
Bachelor Degree in Ceramic Art
Bachelor's degrees in ceramic arts are conferred as a Bachelor of Arts (BA) or a Bachelor of Fine Arts (BFA).  Degrees at this level are designed to take student's 4-years to complete.  BA and BFA degree programs meld liberal arts education with fine arts and studio arts to provide a well-rounded educational experience.  Liberal arts programs typically include a combination of the following types of classes: philosophy, communications, history, sociology, math, and psychology.   Core curricula in ceramics will include a cross-section of classes such as ceramic wheel basics, ceramic fundamentals, sculptures, glaze application, ceramic decorations, electric kilns, ceramic materials, kiln technology, kiln firing, history of ceramics, and visual arts.
Graduate Certificate Programs in Ceramic Art
Graduate certificates in ceramics will vary widely by institution.  Some schools will provide certificate programs in a defined area of study such as surface treatments, wheel, firing, art history, sculpture, kiln technology, and hand-building.  Within each specialty, students can take a set of singularly focused classes or a clustering of classes.  As a result of this variation, graduate certificate programs can last a few weeks to a few years.  To learn more about which graduate certificate program is best for you, simply connect with accredited colleges and universities offering top-tier studio arts programs.
Master Degree in Ceramic Art
A Master's degree in ceramics is conferred as a Master in Fine Arts (MFA) or Master of Arts (MA).  Master degrees can last 1-2 years depending on the course structure and program emphasis.  In many cases, students will be able to select an area of emphasis to study and map out courses in ceramics in conjunction with an academic advisor.  Areas of emphasis may include:
Teaching Ceramic Art
Photographic Ceramics
Arts Management & Marketing
Kiln Design & Construction
Wood Firing Theory / Soda Firing Theory
Ceramic Decoration
Clay/Glaze Chemistry
Composite Sculpture
Creating with Porcelain
Glaze Applications
East Asian Wedged Coil Technique
Educational Requirements in Ceramic Arts
In terms of educational requirements, Ceramic Arts and Ceramics degree holders will have typically studied the following courses while in college:
Schools Other Students Requested Information From:
Employment Information & Specialization
For students that earn a college degree in Ceramic Arts and Ceramics, there are several fields of specialization that one can pursue.  The options range from artist, middle school teachers, high school teachers, postsecondary teachers, researcher, curriculum designer, historian, and author to name a few possible career tracks.
Job Growth, Salary, and Related Fields
The job growth in the greater Ceramic Arts and Ceramics domain are steady for the foreseeable future.  For example, the rate of job growth for college professors is expected to rise 13% through 2024 and high school teachers a 7% growth rate is expected during the same period.  Given the broad nature of the Ceramic Arts and Ceramics degree, compensation after graduation can vary greatly from career field to career field given prior experience and geographic location.  Related fields include teaching, curriculum design, research, historian, author, and journalist.