See a list of Computer Numerically Controlled (CNC) Programs by Clicking Here!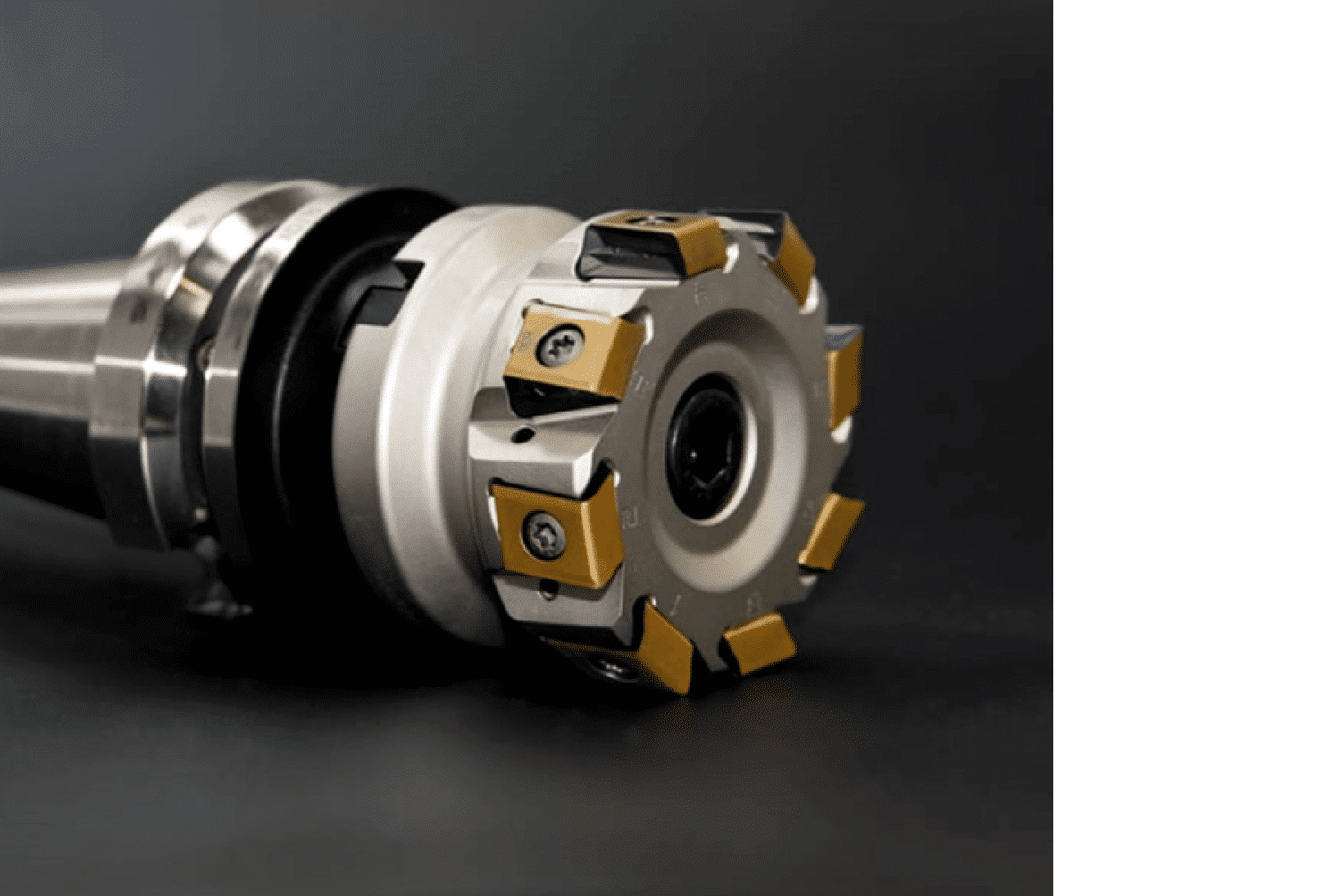 What is CNC Machining?
Computer Numerically Controlled (CNC) is a field of study focused on the automation of machine tools to control the manufacturing process.  A CNC operator will either receive exact specifications of a part, assembly, device, or product from a customer or create the specifications through computer coding.  Once the code is in place, a Computer Numerically Controlled (CNC) technician will utilize the commands encoded on a storage medium to create the product or device.
The benefit of a highly precise set of CNC instructions coupled with advanced CNC machinery is that exact replicas can be built with tight tolerances versus a manually created product at a fraction of the cost.  In most machining environments, a CNC system will be a highly automated using computer-aided manufacturing (CAM) and computer-aided design (CAD) programs.  Unlike the production process of yesteryear, a CNC machine will often combine a number of tools and processes into a single work cell and only leave the CNC once fabrication is complete.
Top Degrees in CNC Machine Programming
High tech and high touch intersect in the manufacturing world with CNC machining.  A CNC machine provides programmers with the ability to automate the manufacturing process with state-of-the-art equipment to replicate parts and/or assemblies to exact specifications.  Behind the scenes, a CNC programmer will need to blend fabrication knowledge with computer coding skills.
Programmers will need to understand very specific requirements of an order prior to converting raw material into a finished product.  Aspects such as size, composition, angles, assembly, timing, and customization need to be accounted for during the design phase to minimize waste and rework.  Below you will find a summary of undergraduate and degree programs available to help students get matched to exciting jobs in the field and leverage CNC knowledge.
Certificate Programs in CNC Machine Programming
A certificate and or diploma program in CNC machining or CNC machine programming is a hands-on learning experience.  Students will learn the basics of becoming a skilled trades person.  Skills learned in most program will include the manufacturing of precision parts and assemblies using a variety of metals and plastics.
Machinists will utilize forgings, castings, stampings, and stock material to produce a variety of parts.  CNC equipment is utilized to produce parts to exact specifications using computer assisted machinery and precision measuring equipment.
Associate Degrees in CNC Machine Programming
An associate degree in CNC machine program is a 2-year program for full-time students.  Degrees in the field are conferred as an Associate of Applied Science (AAS) or Associate of Science (AS) depending on the school.  Associate degree programs fuse core curriculum with general education courses to provide a balanced education.  Examples of general education courses will often include creative writing, history, communications, philosophy, and psychology.
Core curriculum for CNC machinists will be designed to prepare students to step into a variety of jobs in the field.  Courses you will typically find in a course catalog include:
Manufacturing Safety
Quality Practices
Maintenance Essentials
Engineering Drawings
Materials Science
Geometric Dimensioning
Shop Calculations
CNC, CAD, CAM
Tool Design
Mechanical Systems
Educational Requirements for Machinists & Programmers
In terms of educational requirements, Computer Numerically Controlled (CNC) degree holders will have typically studied the following courses while in college:
English Language
Production and Processing
Skills & Abilities Required for CNC Programmers
Speaking
Instructing
Reading Comprehension
Active Listening
Writing
Speech Clarity
Oral Expression
Oral Comprehension
Speech Recognition
Written Comprehension
Schools Other Students Requested Information From:
Employment Information & CNC Specializations
For students that earn a college degree in Computer Numerically Controlled (CNC), there are several fields of specialization that one can pursue.  The options range from safety engineer, machinist, systems engineer, operation design, manufacturing engineer, management science, production engineer, ergonomics, management engineer, and lean manufacturing in the public or private domain to name a few possible career tracks.
Where Do CNC Machinists Work?
After earning a degree, diploma, or certificate of completion in CNC programming, students will have a number of career tracks to consider.  We have assembled a list of types of places a CNC programmer may work to help you best understand the road ahead.  Top places a CNC machinist work include:
Mold shops
Contract machine shops
Precision Machining
Project Management
Die shops
CAD/CAM/CNC Machining
Medical device manufacturers
Research & development machine shops
Defense Manufacturing
OEM Suppliers
Top Job Titles of CNC Programmers
When looking for a job in the field, you will need to understand the common vernacular associated with a CNC professional.  As a result, we have culled dozens of resources to come up with a list of commonly used job titles.
It is important to understand a CNC machinist can carry a different job title yet perform the same work from shop to shop.  Likewise, you can have the same job title yet perform different duties.  Thus making it essential to understand each job and the specific duties involved to find the best fit for you.
Computer Numerically Controlled Programmer
Machine Shop Lead
CAD/CAM Programmer
Machining Manager
CNC Machine Operator
Process Engineer
CNC Machining Center Operator
Programmer
Computer Numerically Controlled Machinist
Computer Numerically Controlled Operator
Popular Job Duties of a Computer Numerically Controlled Programmer
Data from a recent DOL survey help illuminate the top job duties of a machinist or computer programmer.  When thinking about a career in computer programming and production, take the time to read through the following list and then reach out to accredited schools to learn more about their respective program(s).  Top job duties of a CNC machinist include the following:
Determining exact reference points, machine cutting paths, or hole locations for each part or assembly
Writing specific programs in the appropriate coding language and storing the programs on tapes and disks for future use
Updating existing computer programs to improve outcomes or optimize for fabrication efficiencies
Establishing the proper sequence of machine operations and the best cutting tool for the job
Establishing the proper simulations on test material prior to final production
Modifying and testing computer programs to ensure minimal waste and rework
Taking the time to analyze shop drawings, blueprints, orders, and customer specs to effectively calculate dimensions (length, width, depth, radii, curvatures, etc), optimal tools, and feed rates
Properly maintaining each computer-controlled machine to run effectively and efficiently
Job Growth and Career Outlook in CNC Programming
The job growth in the greater Computer Numerically Controlled domain are well above average.  For example, the rate of job growth for industrial machinery mechanic is expected to rise 16% through 2024 and for machinist a 6% growth rate is expected during the same period.
Given the broad nature of the Computer Numerically Controlled programming degree, compensation after graduation can vary greatly from career field to career field given prior experience and geographic location.  Related fields include engineer, operations manager, fabrication plant manager, manager, production engineer, and equipment repair.
Additional Resources in CNC Machining & Programming
Additional research can be done on professional trade associations such as the National Tooling and Machining Association (NTMA).  As one of the largest trade associations affiliated with the CNC specialties, they provide tools and resources for professionals in this area of study.
The following organizations may also be worth researching as you focus your skills and abilities deeper into programming and machining.