See a list of Community Organization and Advocacy Programs by Clicking Here!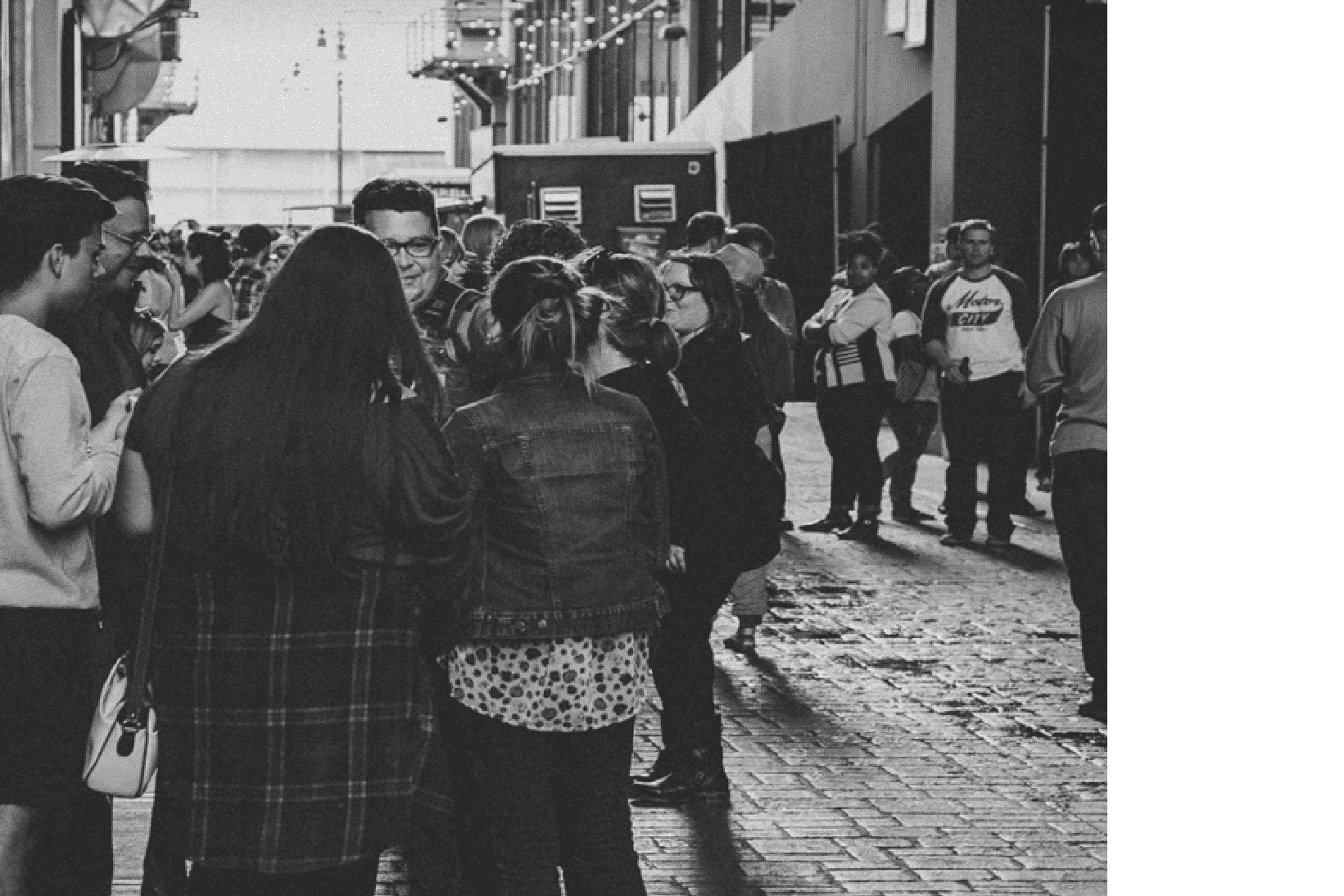 What is Community Organization and Advocacy?
Community Organization and Advocacy is a field of study punctuated by activity of a group to influence others.  More specifically, community organization and advocacy groups strive to help positively influence social, political, economic, and institutional change.  In order to navigate systems to enact change, community advocates must be able to effectively:
Recognize current trends in social change
Actively participate in community development
Synthesize disparate information
Understand the history of labor movements
Take action and motivate others when necessary
The curriculum built around a community organization and advocacy degree program will allow students to implement a wide array of strategies to challenge others and improve the social system(s) of a community.
Community Organization and Advocacy Degres
When considering a future in community advocacy and community organization, students will have a number of programs to choose between.  The most common degree programs are undergraduate programs while some students opt for a certificate program.
Additionally, many colleges and universities have begun to roll out online learning programs.  Online degree programs are also known as distance learning and provide students the ability to access top-tier curriculum while not being tethered to a physical classroom.
To help prospective students determine what program is best for them, we have created a summary of each of the most popular degree tracks below.  Simply find the program that is best for you and connect with the accredited colleges found on this resource page to learn more about their program.
Community Organization and Advocacy Certificates
Online certificate programs in community advocacy and community organization are foundational programs.  In other words, a certificate program is designed to provide students with the essential elements of a community advocate.
Classroom-based certificate programs as well as the online counterpart will vary in length and course design.  For example, an undergraduate certificate in community organization at one school may place more weight on social work while another school may emphasize social justice.
On the other hand, a graduate certificate in community organization and community advocacy is a much different track.  More specifically, students in a graduate program must have the academic and work experience qualifications to enter the program.  Upper-level classes are structured in a way that will challenge working professionals and qualifying students in the field of study.
Graduate degrees will typically be one-year programs.  These certificate programs are utilized to help advance careers, remain competitive, upskill, and/or help prepare for a career transition.
Community Organization and Advocacy Associate's Degrees
Associate degree programs in community advocacy and community organization are conferred as either Associate of Applied Science (AAS), Associate of Arts (AA), or Associate of Science (AS).   The type of degree earned will be a direct function of the program emphasis and curricular design of the degree.  Regardless of the type of degree, students can expect an associate's degree program to last 2-years of full-time work.
The associate degree blends liberal arts education with core classes to help students see the world differently and expand integrative thinking skills.  General education courses will vary from school to school but will often include classes such as history, communications, philosophy, sociology, statistics, art, and psychology.
Core classes will cover essential topics to prepare students for a variety of work experiences after graduating.  These courses may include marriage and family, human psychology, psychology, community service skills, political science, pubic relations, and similar classes.
Community Organization and Advocacy Bachelor's Degrees
Bachelor's degrees in community advocacy are 4-year programs for full-time students.  Part-time students will have a longer path to completion as a function of course load, curricular requirements, and pace.
Online bachelor degree programs in community organization will provide students with a variety of classes to help provide a well-rounded education.  Courses in a bachelor degree track in community organization will depend on the program's emphasis.
For example, students may elect to register for classes with emphasis in social justice, mental health, social services, human services, early childhood development, and/or non-profit management.  Each track will help prepare students for a variety of careers in a broad range of sectors upon program completion.
Community Advocates Education Requirements
In terms of educational requirements, Community Organization and Advocacy degree holders will have typically studied the following courses while in college:
Employment & Advocacy Career Specializations
Earning a degree in advocacy and community organization will yield a unique set of skills.  Students may leverage their advocacy major in a number of ways in traditional and non-traditional means.  Careers specializations in community organization can include working with small non-profit organizations, large corporations, or with various state agencies.  Careers similar to advocacy that may be of interest include: health specialist, mental health counselor, public policy administrator, politics, rehabilitation counselor, social worker, career counselor, mental health counselor, behavior disorder counselor, account manager, and benefits administrator.
Community Advocates Career Growth
Projected job growth in community organization appear to be trending at twice the national average.  Surveys published by the BLS indicate a 13% job growth in the coming decade for community health specialists, community advocates, and social workers.
Rapid growth requires national and regional funding along with trained professionals to achieve specific organizational objectives.  The largest employers of community health educators local government agencies and private families followed by social advocacy groups, hospitals, and outpatient care centers.
National Advocacy Associations
Advocacy associations can be found in virtually every sector of the economy.  From pediatrics (AAP) to animal rescue efforts (ARPA).  The key with such organizations is to find entities and groups that espouse values that resonate with you and your personal mission before joining.  Research and mindfulness will be required prior to a long-term commitment of any capacity.