See a list of Drafting and Design Technology Programs by Clicking Here!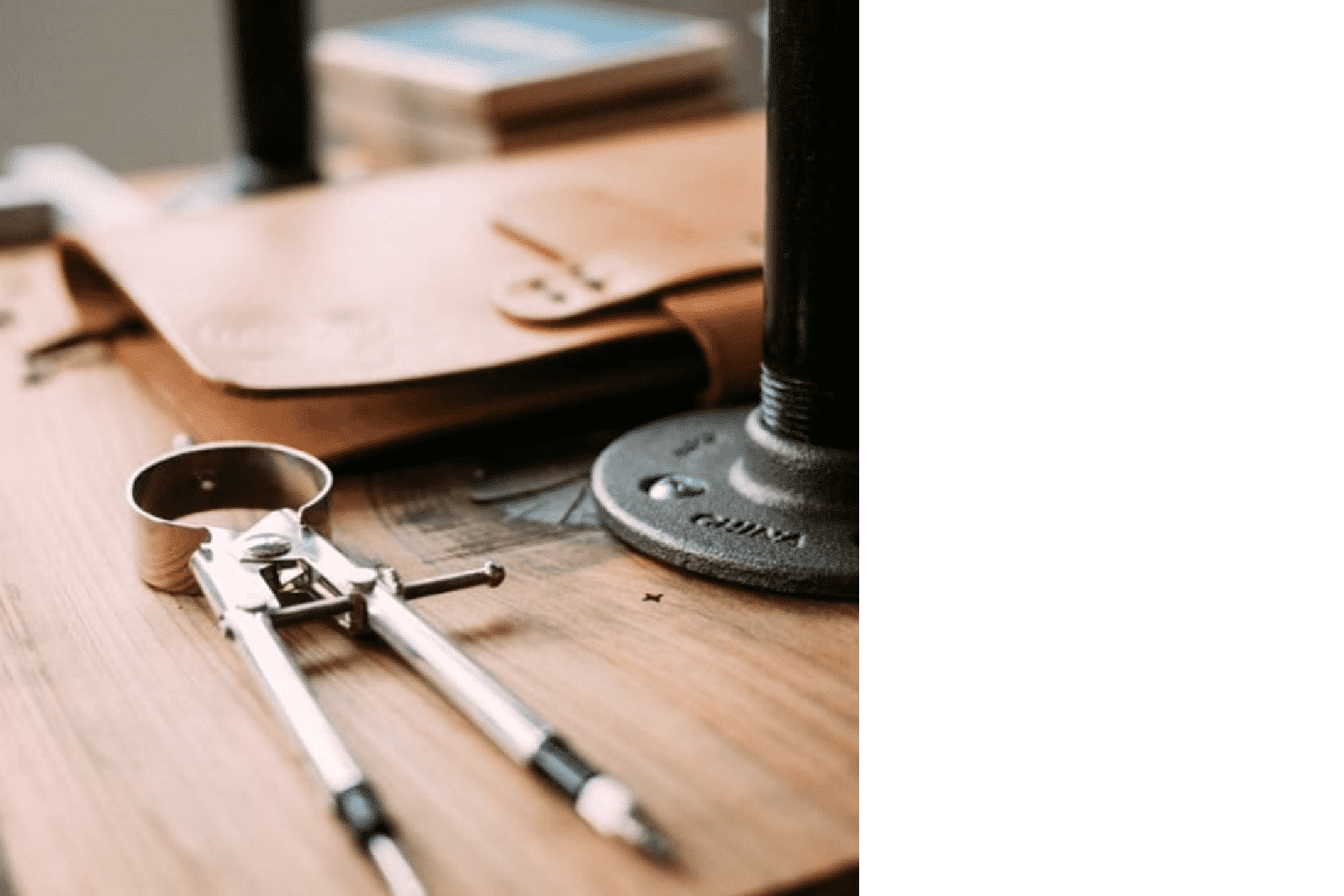 What is Drafting and Design Technology?
Drafting and Design Technology is a field of study emphasizing the composition of drawings to communicate functionality or construction details.  Drafting and Design Technology is a critical function to communicate ideas from person to person and industry to industry.  In an effort to effectively communicate ideas, drafting professionals will often utilize a common set of nomenclature.  A common set of the following has been standardized and codified within the drafting community: symbols, units of measurement, perspectives, notation systems, page layout, and visual styles.  Unlike artistic drawings, a technical drawing will only have a singular interpretation thanks to the work by a drafter and design technologist.
Top Drafting Degrees
Historically, a design course would require students to spend countless hours working at a drafting table meticulously drawing, sketching, updating, and revising blueprints.  Today, students will spend the majority of their time on a computer.  Drafting via a computer in class and in the field, helps drafters quickly design and iterate given changes in plans or aesthetics.
Popular degree programs in drafting include certificate programs and associate degrees.  Each program can provide substantive value to students as they prepare to enter the workforce.  The program that is best for you depends on your goals and aspirations.  Take the time to dig into each program and select the path that suits you best.
Certificate Programs in Drafting & Design
Classroom-based certificates or online certificates in drafting are focused courses that provide students with the essentials.  Classes can be focused on a variety of drafting programs that include: general, architectural, mechanical, civil, CAD, CAM, as well as online versions of each class.  Certificate programs will help students understand the basics of dimensioning, prototyping, designing, constructing pictorial designs, extracting data, create 3D drawings, and interfacing 2D & 3D elements.  Classroom lectures will be mixed with hands-on learning opportunities to help students become career-ready.
Associate Degrees in Drafting & Design
An associate's degree in drafting can be conferred as an Associate of Science (AS) or Associate of Applied Science (AAS).  You will find the degree conferred in specific ways in the school's course catalog as a function of the curricular design and program emphasis.  Associate degrees will generally take students 2-years to complete.  The program will include a blend of liberal arts classes with drafting courses.  General education courses may include classes like philosophy, sociology, history, art, economics, and communications.
Core drafting classes will vary slightly from school to school.  However, most programs will include a common set of classes that will typically include:
Technical Drawing
Geometry
Computer-Aided Drafting (CAD)
Electrical Drafting
Instrumentation Drawing & Design
Construction Materials
Construction Methods and Processes
Residential Architectural Drawing
Commercial Architecture
Pipe Drafting
Mechanical Design
Civil Drafting
Machine Shop Essentials
Educational Requirements in Design Technology
In terms of educational requirements, drawing and design degree holders will have typically studied the following courses while in college:
Schools Other Students Requested Information From:
Employment Information & Design Specializations
For students that earn a college degree in Drafting and Design Technology, there are several fields of specialization that one can pursue.  The options range from teaching, architects, civil engineers, electrical engineers, industrial designers, landscape architects, mechanical engineers, and surveyor to name a few possible career tracks.
Job Growth & Drafting Career Outlook
The job growth in the greater architectural design domain are expected to remain steady for the foreseeable future.  For example, the rate of job growth for drafters is expected to remain steady through 2024 and architects 7% growth rate is expected during the same period.  Given the broad nature of the architectural design degrees, compensation after graduation can vary greatly from career field to career field given prior experience and geographic location.  Related fields include architects, teaching, mechanical engineering, civil engineering, industrial designer, surveyor, construction management, and engineering management.
Top Design & Engineering Associations