See a list of Meteorology Programs by Clicking Here!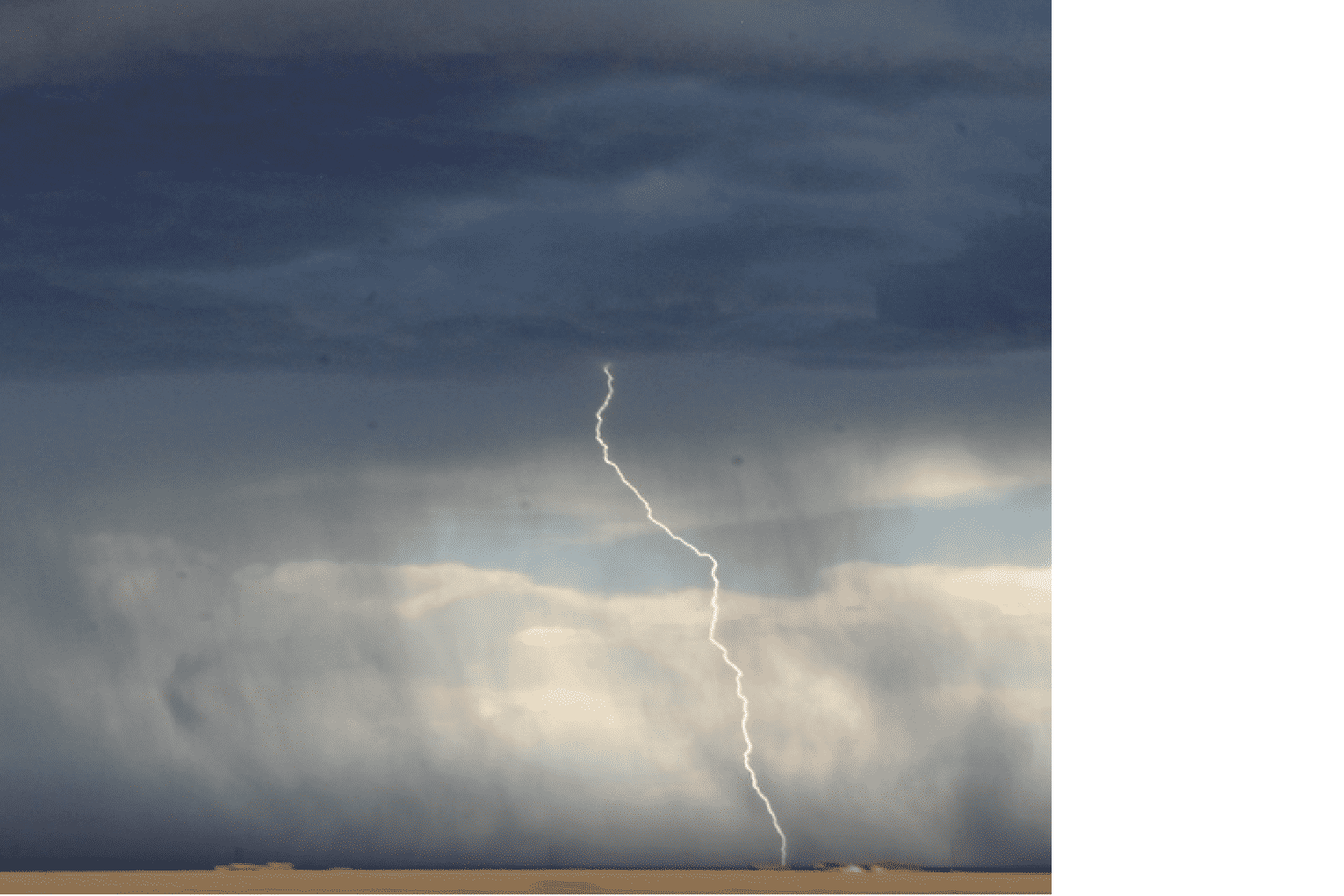 What is Meteorology?
Meteorology is a field of study focused on the Earth's atmosphere, how other systems affect the atmosphere, and the atmospheric effects on other systems.  Meteorology is a discipline within the domain of atmospheric science that includes atmospheric physics and atmospheric chemistry emphasizing weather forecasting of hour-to-hour changes in the troposphere and lower stratosphere.  Other popular disciplines within atmospheric sciences include aeronomy, climatology, planetary science, and atmospheric dynamics.
The curriculum within a meteorology degree program will often include: global climate change, major environmental trends, oceans, air quality, atmospheric thermodynamics, continent meteorology, physics, chemistry, math, synoptic meteorology, the atmosphere, the upper atmosphere, biometeorology, micrometeorology, weather instrumentation, weather analysis, extreme weather analysis, and weather forecasting.
Difference Between Atmospheric Science & Meteorology
The basic difference between atmospheric science and meteorology is the scope of study.  While both disciplines focus on the study of atmospheric phenomena, meteorology is a subset of atmospheric science.  The umbrella term atmospheric science can include a variety of disciplines such as meteorology as well as climatology, atmospheric chemistry, atmospheric physics, and aeronomy.
Meteorology is the short-term analysis of behavior of the atmosphere often associated with weather forecasting with significance in energy, oceanic, agricultural, hydrological, and environmental sciences.  The analysis of weather can range from granular trends to regional changes to global phenomena.  Elements of observable phenomena in meteorology include air pressure, mass flow, water vapor, temperature, and variations of each variable in relation to the others.
Online Meteorology Degree Objectives
While each college and university will have their own unique bent on the area of study, most meteorology degree programs cluster around a series of common learning objectives.  The following represents the major areas of study students can expect in this exciting area of study:
Analysis, prediction, and modeling of the atmospheric phenomena with an emphasis on those affecting human safety
Theoretical, computational, and observational processes related to radiation transmission through the earth's atmosphere
Study of clouds, trace gases, and particulates in the air with a focus on quality of life and health concerns
Climate and weather studies that include a combination of convective systems, boundary layer physics, severe storms, and turbulence
Assessing weather risk to aid in environmental, agricultural, oceanic, and energy resource management
Top Meteorology Degrees
Several accredited colleges and universities in the United States offer degree programs in meteorology and atmospheric science.  From undergraduate programs to graduate degrees, prospective students will have the opportunity to learn about many degree types on this resource portal.  Below you will find an overview of the degree programs and schools offering programs in the field of study.  To learn more, simply connect with any number of accredited colleges as you work towards determining the best degree program for you.
Bachelor Degree in Meteorology
Bachelor's degrees in meteorology and atmospheric science are conferred as a Bachelor of Science (BS).  Degree programs typically take 4-years to complete at this level.  The curricular design includes melding liberal arts education courses such as communications, history, sociology, psychology, philosophy, and creative writing with core classes.   The blend of general education with science-rich classes is designed to help provide critical thinking skills and a well-rounded education.
Core classes will very from school to school but will be heavy weighted towards physical sciences and mathematics.  Areas of emphasis in a bachelor's degree program can include weather prediction, weather analysis, weather forecasting, radar meteorology, weather instrumentation, atmospheric measurements, atmospheric diffusion, air quality, air pollution chemistry, dynamic meteorology, climate, weather risk, remote sensing, and tropical meteorology.
Master Degree in Meteorology
On-site or online meteorology master degrees are a 2-3 year program dependent upon the course design coupled with course load taken by each graduate student.  Graduate degrees at this level are conferred as a Master of Science (MS) at most colleges and universities.  Most graduate schools programs will allow students to select coursework that interests them most making each program different from the next.  Generally, graduate programs include the analysis of:
Atmospheric processes from the planetary boundary to the stratosphere
Phenomena in the atmosphere ranging from planetary to molecular
Theoretical and practical atmospheric theories
Data gathered via computation, analysis, and observation
Thesis projects at the master's degree level are vast focused on a varied of practical and theoretical studies.  Students will work with closely with their academic advisor to help expand the body of knowledge in a variety of associated disciplines.  Adjacent areas of study can include climate dynamics, pollution control, biometeorology, carbon cycling, enhanced weather forecasting, integrated ocean-atmospheric studies, fluid dynamics, and regional assessments.
Doctorate Degree in Meteorology
Doctoral degrees in meteorology and atmospheric science is known as a terminal degree. Terminal degrees are, by definition, the last degree conferred in a field of study.  Doctoral degrees in the meteorology and/or atmospheric science field of study are conferred as a PhD.  A PhD degree in atmospheric science or meteorology is a research-intensive degree that prepares students for careers in research organizations or teaching positions at colleges & universities.
Graduate students looking to enter a PhD program will typically need to successfully pass a competency examination and meet the program's qualifications.  The bulk of a doctoral program will include the creation, research, and planning involved with a dissertation project.  A dissertation prospectus will often be required by universities to help understand the scope of the project before moving into the candidacy phase of the doctorate program.  Final dissertation projects are submit to an approved committee a month or two prior to the formal defense phase given both adequate time to prepare for the presentation.  Dissertations are intended to substantially extend the body of knowledge in the field as technology and computational power coalesce to provide unique opportunities for professional growth in meteorology.
Educational Requirements in Atmospheric Sciences
In terms of educational requirements, Atmospheric Sciences and Meteorology degree holders will have typically studied the following courses while in college:
English Language
Atmospheric Science
Online Colleges Offering Degrees in Atmospheric Sciences and Meteorology
Employment Information & Meteorology Careers
For students that earn a college degree in Atmospheric Sciences and Meteorology, there are several fields of specialization that one can pursue.  The options range from chemist, materials scientist, computer programmer, environmental scientist, geoscientist, mathematician, hydrologist, physicist, postsecondary teacher, and astronomer in the public or private domain to name a few possible career tracks.
Where Does an Meteorologist Work?
An atmospheric scientist and meteorologist have numerous career opportunities in the public and private sector after earning a degree.   Graduating meteorologists are prepared for professional employment with industry, private consulting firms, government agencies, media outlets, and the armed forces.  Students seeking to work for high-level research facilities or universities, a graduate degree will be required to enter this field.
Historically, the United States government is the largest employer of meteorologists.  Government entities needing the skills of trained meteorologists include: National Aeronautics and Space Administration (NASA), National Oceanic and Atmospheric Administration (NOAA), National Weather Service (NWS), Armed Forces (DOD), Atlantic Oceanographic & Meteorological Laboratory (AOML), Climate Prediction Center (CPC), Hurricane Research Division (HRD), National Severe Storms Lab (NSSL), and National Center for Atmospheric Research (NCAR).
Meteorologist Salary & Career Outlook
The job growth in the Atmospheric Sciences and Meteorology domain are at and above average.  For example, the rate of job growth for Atmospheric Sciences and Meteorology is expected to rise 9% through 2024 and for postsecondary teachers a 13% growth rate is expected during the same period.  Given the broad nature of the Atmospheric Sciences and Meteorology degree, compensation after graduation can vary greatly from career field to career field given prior experience and geographic location.  Related fields include training, research, policy, field work, managing, leading, and directing.
How much a meteorologist makes a year depends on the company they work for along with the geographic location and experience required.  The median annual income for an atmospheric scientist is $92,460.  The top 10% make an average of $140,830 a year with the bottom ten percent earning $51,480 a year according to the Bureau of Labor Statistics.
Top Paying States for Meteorologists
Maryland       $107,710
New Jersey    $104,780
Oklahoma      $103,850
Hawaii            $103,300
New Mexico   $102,850