See a list of Registered Nursing (RN) Programs by Clicking Here!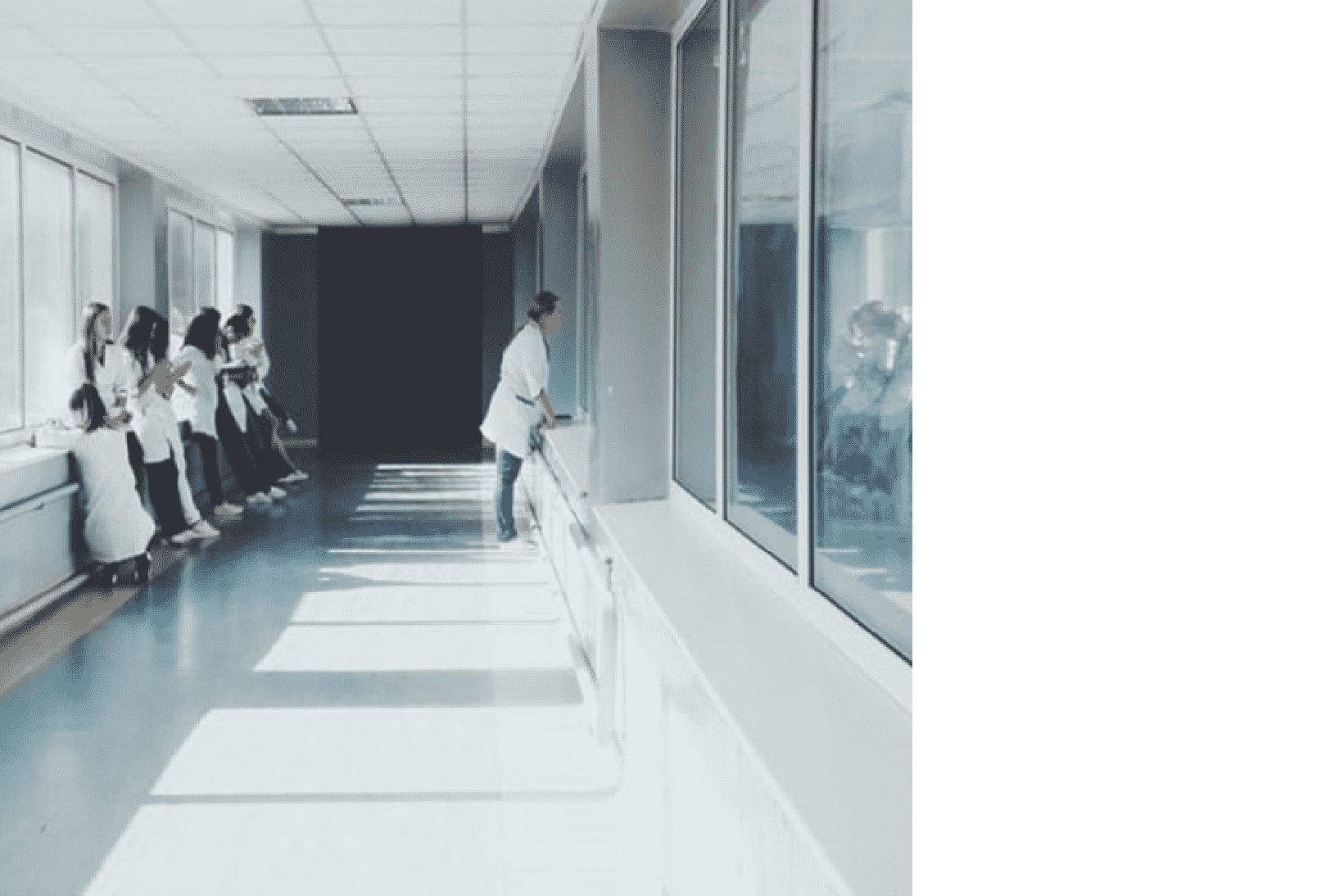 What is Registered Nursing (RN)?
Registered Nursing (RN) is a degree program within nursing that has met the necessary requirements by a municipality, county, state, or licensure body to obtain a nursing license.  RN degree programs are constructed upon a set of rigorous coursework to prepare nurse practitioners to be well-rounded and knowledgeable professionals.  Registered Nurses are critical thinkers that have taken a variety of nursing courses in addition to anatomy, pharmacology, biology, physiology, and chemistry.  After graduation, RN's will be equipped to step into a number of medical, science, leadership, and research roles within the healthcare sector.
What Do RN's Do?
Registered Nurses are equipped to perform head-to-toe medical evaluations, deploy a plan of care, maintain invasive lines, administer medication safely, and carry out the instructions of an attending physician with acuity.  Job duties of an RN will vary by job type, organization, abilities, and skills.  The list below is a general set of standard skills of a Registered Nurse.
Accurately document patient appointment
Managing IV and intraurethral catheters
Administering medications and managing patient discomfort levels
Performing basic hygiene and feeding duties
Ensuring patient well-being and safety commonly known as malfeasance 
Safely transfer patients out of rooms, chairs, beds, etc.
Helping to develop a personalized care plan
Take vitals and manage anomalies in physical state and/or behavior
Appropriately admit and discharge patients according to best practices
Where Do RN's Work?
A Registered Nurse can work in a variety of settings that can include public healthcare facilities to private healthcare organizations.  Examples of where a RN can work include a variety of healthcare institutions such as: wound care clinic, ambulatory care clinics, labor room, hospitals, acute care facilities, home healthcare agencies, psychiatric units, pharmaceutical companies, telemetry units, radiology departments, operating room, electronic medical records facilities, and durable medical equipment facilities.
How To Become an RN
In order to become a Registered Nurse, you will need to successfully achieve a number of discrete goals.  To help you better visualize the process, we have created a list below to guide you through these steps.  The 6 things you need to do to become a Registered Nurse are:
Select a College: The initial step in your RN journey is to carefully select an accredited nursing degree program. In order to make the most of this step, we highly encourage every prospective college student and working professional to establish a personal priority list.  A template of a priority list can be found on our Complete Guide to the College Admissions Process along with numerous tools and resources.  Armed with your personal priority list, you can more efficiently sort and filter nursing schools that fit you best.  After gathering admissions information from nursing colleges, you will need to apply and gain acceptance before moving to the next step.
Matriculate then Graduate: In this piece of the process, you will be attending a college, university, or hospital and working towards your nursing degree online or on-site. Independent of the RN specialty track you pursue (BSN, Direct Entry RN, LPN to BSN) you must learn various facets of terminology, administration, healthcare operations, and an array of sciences.  Upon completion of your RN degree coursework, you will graduate from a state-approved, accredited nursing program and receive your degree.
Test: The third step to becoming an RN is to sit for a standardized nursing examination known as the NCLEX-RN. The NCLEX is a national test administered by the National Council of State Boards of Nursing.  It is known as the gold standard for knowledge you will need to succeed as a Registered Nurse.  After passing the NCLEX test and all state-based examinations, you can apply for a license to practice nursing in your state.
License: The fourth step in the process is to intimately know your state's specific requirements before applying for a nursing license. Some states have specific criteria that needs to be met in conjunction with your application, like completing a criminal background check, in order to obtain your state license as a registered nurse.  To connect with your state's nursing board, utilize the NCSBN's directory here.
Employment: Once you have your RN degree and requisite examinations in your rearview mirror, you can seek employment as a registered nurse.  The employment demand for Registered Nurses continues to be robust, making this part of the process exciting for a recent graduate.  In fact, the employment growth for an RN is more than twice the national average for all jobs in the United States for the coming decade adding nearly 500,000 new jobs for registered nurses during that time.
Continuing Education: Many registered nurses elected to continue their education towards additional degrees and/or certifications after gaining proficiency as a Registered Nurse. Additional degrees may include a master's degree (MSN, CNM, CRNA, CNP, CNS) or Doctorate Degree (DNP, DNS, PhD in Philosophy).  Alternative options to an additional college degree for Registered Nurses may be a professional certification.  Certifications take be earned in a variety of disciplines including critical care, nursing administration, nurse anesthetist, acute care, pediatric, oncology, and family nurse practitioner.
How Long Does It Take to Become an RN?
The length of time it takes you to become a registered nurse depends on the accredited program you take coupled with your course load.  For the examples below, we will presume you will be attending full-time and if you elect to attend a nursing program part-time you would simply add time to the estimations accordingly.  The length of time it will take you to become a Registered Nurse is also dependent on the degree program listed below:
Associate Degree in Nursing: The associate degree programs for a prospective RN, known as an Associate Degree in Nursing (ADN), will provide you with entry-level job opportunities and will take two-years of full time matriculation.
Bachelor Degree in Nursing: A Bachelor of Science in Nursing (BSN) will take 4 years to complete while a Direct Entry RN program is designed to take 3 years of full-time classes to complete.
Master Degree in Nursing: The master's degree can come in a variety of programs that include: Master of Science in Nursing (MSN), Certified Nurse Midwife (CNM), Certified Nurse Practitioner (CNP), Certified Nurse Specialist (CNS), or Certified Registered Nurse Anesthetist (CRNA). These programs generally take students two years to complete.
Accelerated Nursing Programs: As the name insinuates, an accelerated nursing degree is designed to provide students substantive material in a short timeframe.  The length of each class may be longer than the typical class with very few, if any, breaks.  Entry-level accelerated RN programs for individuals without a nursing background are offered as a BSN and MSN from a variety of accredited colleges.  Students can expect to earn an accelerated degree in eleven to 18 months time.
What is Included in the NCLEX Exam?
The NCLEX or National Council Licensure Examination is a standardized test required for nursing professionals prior to applying for a license to practice.  The NCLEX exam is comprised of 4 parts broken down in the following categories of needs:
Physiology: Testing in this category is requisite to determine a base-level of knowledge in rudimentary patient care and comfort, including physiologic, pharmacological, and psychological.
Safe Care Environment: This section of the test includes the proper management of the care environment emphasizing both infection control & safety.
Psychosocial Adaption: The psychosocial integrity for a nurse includes elements of coping, psychosocial, and adaptation.
Health Promotion: The promotion of positive development and growth for each patient includes intervention, quality of life, prevention, health maintenance, early detection of disease(s).
Online Registered Nursing Degrees
As the fastest growing segment of college degrees in the United States, online college degree programs or distance learning degrees continue to increase in popularity.  Online registered nursing degrees are no exception to this rule.  There are many online learning opportunities for nursing students that span the gambit.  Degree options from accredited colleges and universities include:
Online Nursing Certificate Programs (LVN, CNA, LPN)
Online Associate Degrees in Nursing (ADN, ASN, AAS, AN)
Online Bachelor Degrees in Nursing (BSN, BN, BScN, LPN to BSN, LVP to BSN, LPN to RN, RN to BSN, Accelerated BSN)
Online Master Degrees in Nursing (MSN, BSN to MSN, LPN to MSN, LVN to MSN, RN to MSN)
Distance learning or online learning will often be structured for nursing students to study online and engage in clinical experiences at approved hospitals or medical facilities in the community.  This hybrid learning approach allows bookwork and lectures to be consumed at your pace coupled with necessary hands-on learning to help academic knowledge meet pragmatic application.
It is important to note: if you already have earned a college degree as a Registered Nurse, you may qualify for programs other students do not have access to.  Examples include the Accelerated BSN, Second Degree BSN, and RN to BSN programs.  Credits in these specific programs may be granted to students for previous college degrees and/or life experience depending on the school's guidelines.
Such online nursing programs help to further compress the time and money it takes to earn a degree in nursing compared to students without previous experience.  These additional degrees can help expand your knowledge base and posture you for additional career opportunities within the nursing field.  To learn more about online learning opportunities at accredited universities and colleges, simply visit our online college resource portal today.
Is Finding an Accredited Nursing Program Important?
Yes, aligning yourself with an accredited nursing program is highly important.  First, accreditation is a means for you to know if a nursing program is regionally and/or nationally recognized and meets requisite nursing education standards.  Accreditation is key for prospective nursing students for 3 primary reasons:
Licensing – Attending an accredited, state nursing board approved college for nursing is required to become eligible for your license to practice nursing in your state of residence.
Financial Aid – Accredited colleges and universities are your gateway to greater financial aid opportunities not found in schools without regional or national accreditation.
Transferability – An accredited school is much more likely to accept transfer credits from another accredited school if you elect to pursue additional degrees or professional certifications in nursing online or in class.
Accreditation bodies are independent, third-parties that vet the quality of a college's nursing program through a rigorous audit.  These audits are not a one-and-done process as accreditation is earned perpetually.  As such, schools need to apply for reaccreditation in 5, 7, or 10 year cycles to remain accredited.  The two primary accrediting bodies in the nursing sector are the ACEN and CCNE.
Educational Needed to Become a Registered Nurse
In terms of educational requirements, Registered Nursing (RN) degree holders will have typically studied the following courses while in college:
Nutrition & Wellness Promotion
Pathophysiology
Nursing Ethics
Human Growth & Development
Nursing care for Children
Geriatric Nursing
Schools Other Students Requested Information From:
Employment Information & Nursing Specializations
For students that earn a college degree in Registered Nursing (RN), there are several fields of specialization that one can pursue.  The options range are seemingly endless for an RN.  from Quality Control RN, Department Director, Clinical Development Specialist, Nurse Educator, Nurse Administrator, Charge Nurse, Assistant Nurse Manager, Quality Improvement Manager, Case Manager, Nurse Manager, Healthcare Informatic Specialist, Ambulatory Care Manager, Director of Nursing, Magnet Designation Hospital Manager, and Infection Control RN.
Highest Paying States for Registered Nurses
California              $101,750
Massachusetts      $89,060
Hawaii                   $88,910
Oregon                   $87,000
Alaska                     $86,450
Top 10 Highest Paying Cities for Registered Nurses
San Francisco, CA   $136,610
Santa Cruz, CA         $124,920
Vallejo, CA                $124,380
San Jose, CA             $120,680
Salinas, CA                $120,120
Oakland, CA              $117,880
San Rafael, CA          $117,550
Sacramento, CA       $113,440
Napa, CA                   $109,460
Modesto, CA             $108,780
Top Employers of Registered Nurses
Medical and Surgical Hospitals    1,649,480
Physicians' Offices                             196,540
Home Health Care Providers          179,280
Nursing Care Facilities                     157,530
Outpatient Care Centers                  128,180
States with Highest Employment of Registered Nurses
California         274,650
Texas                 207,810
New York          180,730
Florida               174,710
Pennsylvania    139,480
RN Salary and Job Growth
The job growth in or Registered Nurses are well above average.  Case in point, the rate of job growth for a Registered Nurse is expected to rise 16% through 2024.  For reference, the average growth rate for jobs across all industries during this reporting period is six percent.
Given the nature of the Registered Nurse (RN) degree, compensation after graduation can vary greatly from career field to career field given prior experience and geographic location.  The mean annual income for RN's in the United States is currently $73,550 with the top 10% earning in excess of $104,000 and the bottom twenty-five percent earning just under fifty-eight thousand dollars a year.