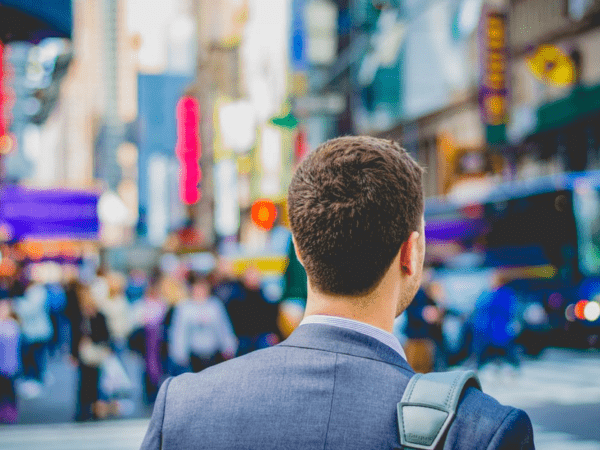 What is a School's Walk Score?
A Walk Score is defined as the proximity of a college or university to resources and amenities.  The closer people are to amenities, the higher level of physical activity according to a study by Justin Moore, PhD as published in the American Journal of Preventative Medicine.
A Walk Score is another important criteria you will use to determine if a college or university is a good fit for you.  For this reason, we have incorporated a Walk Score into the 8,000 plus college and university page across MatchCollege.
How Do I Use a Walk Score?
The concept is quite simple: you simply click on the pin on the map found on the college page and the score is provided for you.  The higher the score, the more walkable the school; conversely, the lower the score, the less walkable the college.  The range of a Walk Score is from 0 to 100, with 100 being the highest score possible.
How is Does a Walk Score Work?
As stated previously, a Walk Score measures density and proximity to amenities.  The score is created by fusing a Google search algorithm with Education.com, Open Street Map, U.S. Census and Localeze to locate amenities located within a one mile radius of the school campus.  A score is aggregated based on the number of resources within the one mile concentric circle around the college and weighted by proximity.  Amenities include grocery stores, restaurants, libraries, movie theaters, bars, and laundromats to name a few.  The scores do not distinguish between health-friendly amenities nor the quality of the amenities.
What are the Known Benefits of Walking?
According to a published report by Harvard Medical School, walking helps overall health for people of all ages.  More specifically, walking has proven to help reduce the risk and incidents of heart attack, heart failure, stroke, coronary artery disease, angioplasty, and angina.  Additionally, multiple reports show that walking helps reduce obesity, hypertension, and diabetes if exercise is a mediator.
Why a Walk Score Can Be Important
According to recent research, more than half of all trips taken in the United States are less than three miles from a person's residence.  Further, 40% of trips are within two miles and 28% are within one mile from a person's home.  Despite these facts, over 75% of all trips less than one mile are made by car.
We Also Include a College Transit Score
A Transit Score for a college or university is similar to a Walk Score insofar as the scoring system of 1 to 100.  A transit score is created by culling public transportation information from municipalities and counties to arrive at a score.  The score is effectively a usefulness quotient of public transportation that includes frequency, transportation type, and distance to closest stop.
A Bike Score for Each College is Included
We have also included a Bike Score along with the Walk Score and Transit Score.  A Bike Score is a 0 to 100 scoring system that calculates biking infrastructure like bike lanes, trails, hills, bike commuters, and road connectivity.  A Bike Score can be used to help bikers assess the city's biking friendliness.  Further reading includes the following publications:
The Nation's Most Walkable Cities
The Top 10 Most Bikeable Downtowns
For additional resources, make sure to visit MatchCollege and subscribe to our blog for the latest in college information, career guides, and college degree insights from the nation's leading experts.