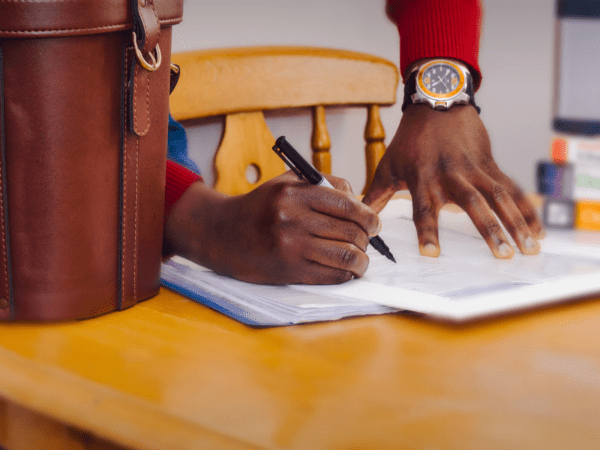 Critical FAFSA Information for College Applicants
Figuring out how to pay for college can seem like an uphill climb for some.  We have put together a quick resource list to help you best navigate the FAFSA or Free Application for Federal Student Aid.  In addition to the MatchCollege FAFSA checklist, you will be well prepared to conquer the FAFSA form when the time comes.
Facts about the FAFSA
The Free Application for Federal Student Aid is an online form that is administered by the U.S. Department of Education.  The FAFSA is a centralized, one-stop application for federal student aid, federal grants, federal loans, and work-study programs.  These financial aid options can be used to help you with higher education choices like: college, undergraduate university programs, career college, trade school, graduate school, and technical college.
The FAFSA form is utilized by the Department of Education to help determine your expected family contribution towards college along with your financial aid options.  Starting October 1st, 2016, the FAFSA form can be submit by high school seniors planning to attend college the following school year.  Note: deadlines for financial aid can vary from state to state and from college to college so do your research early in order to avoid missing important deadlines.
College Grants and Loans
Grants are funds that are based on need and do not require you to pay them back.  Grants for college are available for students attending community colleges, four-year universities, career schools, and universities.  The U.S. Department of Education lists a few types of grants on their website that includes Pell Grants, Federal Supplemental Educational Opportunity Grants (FSOEG), Teacher Education Assistance for College and Higher Education (TEACH) Grants, and Iraq and Afghanistan Service Grants.
Loans, on the other hand, are borrowed funds that are repaid with interest for an agreed upon term with pre-established payments.  The U.S. Department of Education offers two types of loans: Direct Subsidized Loan and Direct Unsubsidized Loan.
A Direct Subsidized Loan is a need-based loan with the interest being subsidized or paid by the U.S. Department of Education while you are in school.  A Direct Unsubsidized Loan is not need-based and does have interest deferred while you are in school; however, interest does accrue from the time the funds are disbursed adding to the original principal balance.
Federal Work Study Programs
The Federal Work Study (FWS) program is a federally administered program that allows students to generate income while attending college.  The FWS was created to help students with a financial need help finance the cost of attending a participating postsecondary institution.  According to the U.S. Department of Education, there are approximately 3,400 participating colleges and universities in the Federal Work Study Program.
FAFSA Tips & Reminders
It is critical to be diligent when completing your FAFSA form, stay organized, and complete all requisite fields of the form.  In order to avoid your application being delayed or denied, please keep in mind the following big ticket items:
Authentication: The FAFSA form will be deemed incomplete if you forget to sign the form.  If your parents can claim you on their taxes as a dependent, you will need their signatures of the form as well.
Social Security Number:  We have heard from many parents about a delay in the process for incorrectly inputting a social security number.  Suffice it to say: double check and triple check the social security number(s) on the FAFSA form prior to submitting the form.
Income: It is crucial to complete the income section of the FAFSA as your expected family contribution is a key component of determining your financial aid.  Do not leave the income section blank as it will most certainly cause a delay in the process.
Set an Annual Reminder: Put a note on your calendar to complete the FAFSA form for each year you apply for financial aid.
For additional resources, make sure to visit MatchCollege and search for the perfect online college degree for you by using our proprietary search platform.  Sort top ranked colleges by type, degree, geographic location, and size to find your perfect college program.