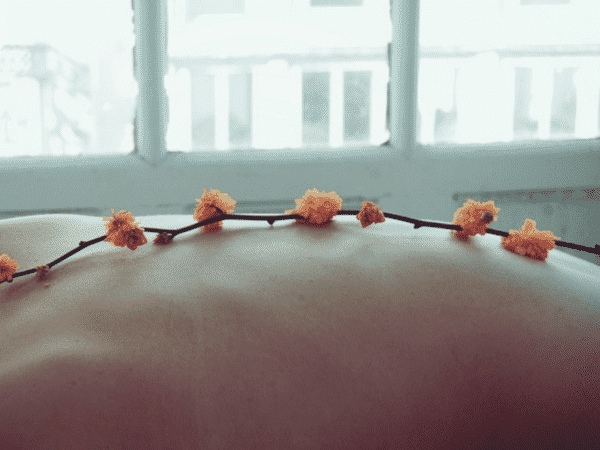 Massage Therapy Career Guide
If you take the time to speak to a professional in the massage therapy field and ask them why they have select this profession, you'll typically receive several variations on the same answer: they are ecstatic to wake up each and every morning and truly love what they do for a living.  As evidenced by those in the field of massage therapy, helping people in a meaningful way by utilizing your talents, and education can be immensely rewarding.
Those who care about the well-being of others tend to do well in the massage therapy profession.  In addition, the massage therapy vocation can be mentally stimulating as well as a financially lucrative career path.
Most Popular Careers in Massage Therapy
Massage therapy has gone from being a niche profession to a cornerstone of the health and wellness community.  As the importance of massage therapy continues to swell, so does the need for qualified massage therapists.  The current number of massage therapy students is estimated at somewhere between 300,000 and 400,000.
In fact, the massage therapy industry is estimated to grow at 22% through 2024 according to the Bureau of Labor Statistics compared to the average composite growth rate of 7% for all occupations.  This rapid rate of growth for massage therapists that exceeds 300% the average growth rate translates to ample vocational opportunities for properly trained and licensed massage therapists.
Prospective students have nearly 400 different accredited higher education institutions to select from with most schools providing students the choice of multiple campus locations.  To be considered for a massage training program, you will need at minimum a high school diploma.
Earning a college degree demonstrates discipline and organization skills in addition to your aptitude to pinpoint issues and relieve stress through proper manipulation of soft tissue, muscles, deep tissue, and connective tissue.
Standard Massage Therapy Practice
Massage therapy does not have a rigid standard practice format.  One of the many reasons why prospective employees and small business owners choose massage therapy as a profession is the flexibility it can provide.  In other words, the work hours, level of independence, and physical location can be adjusted to meet your specific needs and the needs of those you serve.
Massage therapists can decide whether they would prefer to work full-time or part-time as they see fit.  Depending on the type of business arrangement, you may be asked to spend time on other pieces of the business including: marketing, advertising, billing, human resources, management, facility maintenance, and/or scheduling.
How Much Do Massage Therapists Make?
The median level of income for a massage therapist across the nation is approaching $20/hour which includes part-time, seasonal, and temporary workers. Depending on the region of the country you choose to work in, your experience level, and the type of practice you select will have a substantive impact on your earning power.
In other words, the more willing you are to move after completion of your post-secondary education, the more money you will be able to accrue.  For example, massage therapists working in the Northwest and Northeast outpace their counterparts to the south in compensation by a wide margin.  It may come as a surprise to learn that the average median wage for a massage therapist in Alaska is $84,150 according to the BLS.
Top Work Settings for Massage Therapists
A massage therapist can work in a number of different settings with a massage office or home office being the most common places to work.  It is worth noting that there are a wide range of physicians' clinics and offices requiring on-site massage therapists, as well.
Massage franchises, wellness centers, and hospitals regularly seek to add qualified massage therapy staff to their team from state to state depending on demand.  Other work settings for a massage therapy professional can include: hospice centers, nursing homes, chiropractic offices, health clubs, sports teams, hotels, resorts, cruise ships, and salons.
All that being said, data from the American Massage Therapy Association (AMTA) shows that two out of every three massage therapists will work for a sole practitioner.  As such, it will come as no surprise to hear the number of massage therapists who work at home is also on the rise.  At least 60 percent of those who choose a career in massage therapy will work in either a corporate setting, the home of a client, or at an established business.
How to Become a Massage Therapist
Research massage therapy programs and select a massage therapy school that is best for you. Complete the necessary training program and become qualified to practice in your chosen specific municipality and/or state.
Once you have graduated from the program, be sure to research all applicable credential requirements in your state by working close with your school's counselor. In areas where massage therapy is tightly regulated, you will be required to obtain proper licensure upon the completion of your college program.
Massage Therapy Accreditation Bodies for Colleges
There are several accreditation bodies that have been certified by the United States Department of Education including: the Commission on Massage Therapy Accreditation (COMTA), the Accrediting Commission of Career Schools and Colleges (ACCSC), Accrediting Bureau of Health Education Schools (ABHES), and National Accrediting Commission of Cosmetology Arts and Sciences (NACCAS).
Massage Therapy Regulations
Massage therapy is a regulated industry in most states and those with limited regulation are swiftly moving to standardize and regulate massage therapy in their areas of jurisdiction.  A minimum number of training hours is required in most states in addition to the successful completion of a massage therapy examination as a means to assess your level of competency.
The massage therapy exams are administered by The Federation of State Massage Therapy Boards which is most commonly referred to as MBLEx.  Additional information on the application process, content of exam, scores, and study guides can be found here.
How Do I Receive a Board Certification?
The National Certification Board for Therapeutic Massage and Bodywork (NCBTMB) is responsible for providing board certifications.  Earning a board issued certification is highly important and indicates to a potential employer your academic prowess and adds markedly to your professional credibility with or without substantive work experience in massage therapy.
Why Should I Join a Massage Therapy Association?
Ultimately it is up to you to determine if joining a professional association is right for you.  Many associations will give you support, guidance, standards of practice, and information to best navigate the massage therapy landscape.  For some, a professional association may be a bona fide competitive advantage over others in your area which may be enough to tip the scales in favor of a professional association membership such as the AMTA or the ABMP.
Why a Career in Massage Therapy?
At the end of the day, the decision to become a licensed massage therapist is a personal decision.  You may decide to join the field to help others, for the job stability, or flexible work scheduling options.  In either case, make sure to invest time to find the best massage therapy degree program for you by using trusted information from accredited college programs that suit you best.
Top Ranked Massage Therapy Schools
Below you will find a list of the top rated massage therapy colleges from across the country.  To learn more about a specific college, simply request information from our portal to obtain admissions and financial aid data from the accredited school listed.
Start your journey as a massage therapist today by collecting the right information to help you make a great decision about your future.  As the nation's leading provider of higher education information, MatchCollege will continue to be at the leading edge of college information to help you navigate a variety of careers and degree options.