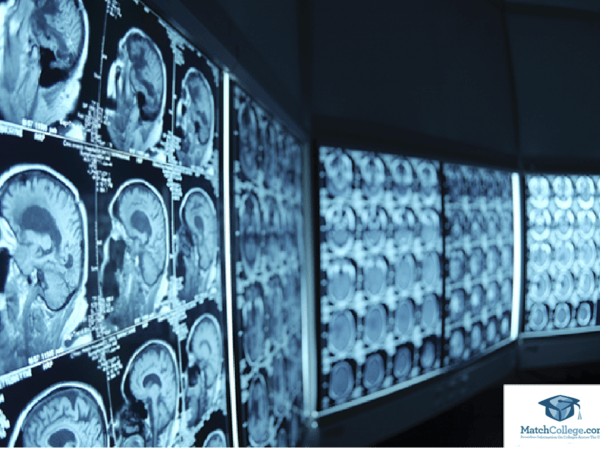 What is Radiology?
Radiologists work as specialized physicians and they are responsible for a number of duties related to medical imaging.  They are taught a series of advanced techniques and have the ability to diagnose a patient's illness and in some instances, provide treatments, as well.
A radiologist is trained in various imaging modalities, including MRI examinations, X-rays, CT scans, and ultrasound. They are required to complete medical school and have already obtained an MD degree before being considered for long term employment.
Just like any other type of physician, a radiologist is required to from an accredited medical school by earning an MD or DO degree.  From there, a radiologist must then pass a licensing examination, perform a year-long internship program, and finally complete an additional four years (or more) of their radiology residency in graduate medical education.
The final step in the process to become a radiologist after finishing an approved residency program is to enter a fellowship program and decide which areas of radiology to specialize.
Top Careers in Radiology
From an academic standpoint, it is important to understand the various disciplines available to radiologists.  The four primary types of radiology include: diagnostic radiology, nuclear medicine, interventional radiology, and radiation therapy.
Diagnostic radiology focuses on examining patients, understanding medical history, diagnosing an illness, and providing treatments.  There is an array of subspecialties within the broad-based category of diagnostic radiology which include:  nuclear radiology, radiation oncology, interventional radiology, pediatric radiology, neuroradiology, head and neck radiology, musculoskeletal radiology, genitourinary radiology, chest radiology, emergency radiology, breast imaging, and cardiovascular radiology.
A doctor of Nuclear Medicine is a type of radiologist that uses radioactive materials known as radiopharmaceuticals to both treat and diagnose a disease.   This specialty of radiology uses a variety of techniques such as scintigraphy to produce images of a patient's organs or to help understand a variety of diseases in the body.  The radiopharmaceuticals are either ingested by the patient or injected into a vein to allow the radiologist a view into the human body.
Interventional Radiology (IR) is a radiology specialty geared towards performing minimally invasive treatments leveraging radiological images.  The IR approach has grown significantly in recent years as there are fewer risks involved for the patient, quicker recovery periods, and are far less invasive than treatments that require surgery.  Like other types of radiologists, Interventional Radiologists are board certified and fellowship trained physicians with extensive training charged with applying minimally invasive radiological solutions for patients.  As an example, IR's can use their skill set to treat a variety of conditions and diseases by crafting electronic maps to provide a roadmap to help remove harmful tissues, perform delicate procedures, and place a patient on the fast track to recovery.
A Radiation Therapy includes a variety of specialists that work with a patient to administer radiation treatment(s) under the physician's purview.   These specialists include dosimetrist, radiation therapist, radiation oncologist, therapeutic medical physicist, and radiation oncologist nurse.
What Does a Radiologist Do?
The responsibilities of a radiologist include taking time to fully understand their patients' medical histories, performing physical exams, documenting any/all related findings, and finally performing imaging exams.
A great deal of a radiologist's work is conducted behind the scenes digesting reports, interpreting a variety of patient imaging, diagnosing diseases, and providing diagnosis.  A radiologist may also involve themselves in procedures to provide the patient with additional assistance or offer specific guidance to the treating physician.
Physicians who are at their best when they are being intellectually stimulated tend to thrive in the radiology field.  Radiation technology is in a constant state of flux, which means that there is always something new to learn, regardless how long a radiologist has been practicing.  Just as our understanding of the human body continues to evolve, healthcare providers will continue to change and adapt to provide the best care and treatments back towards wellness.
Where Do Radiologists Work?
The vast majority of radiologists are employed by hospitals, nuclear pharmacies, industry, academia, research institutes, or outpatient diagnostic centers.  As technology advances, radiologist have been less tethered to the traditional work setting as many types of imaging can now be transmitted electronically.
This exciting, new field of teleradiology now allows radiologists to more easily transmit CT's, MRI's, and x-rays from location to location thanks to high resolution computer monitors, incredibly powerful computer work stations, and zippy internet connectivity.
As an example, when an emergency room or intensive care unit is in need of an emergency consultation during off-peak hours, a teleradiologists is brought in to help.  These specialists work remotely and can more rapidly respond to physician requests to process images and provide quality data.
As you can see, a radiologist of today's world may have limited face to face contact with a patient as information is gathered in an effort to reach a comprehensive, accurate diagnosis.  Needless to say, the bulk of a radiologist's working hours will be invested on formulating a diagnosis and image analysis.
Hospital radiologists work lengthy, irregular shifts. Holidays, nights and weekends are a normal part of the schedule. Those who choose to work more normal hours will typically opt for employment at outpatient centers. Depending on the terms of an employment contract, the radiologist will have the ability to balance their hours against their level compensation.
How to Become a Radiologist
Given the sheer number a radiology options and associated sub-specialties, the educational requirements will vary from school to school and from program to program.  That being said, the first step in the process towards earning a degree in radiology will be to receive acceptance to an accredited four-year institution to earn a bachelor's degree.
After earning a qualifying bachelors degree, you will need to ensure you are ready for the next step.  Students considering a future in radiology will need to:
Possess an exemplary grade point average
Gather a variety of robust letters of recommendation
Earn a solid Medical College Admission Test score
Display a progressive leadership persona
Integrate yourself into targeted volunteer opportunities
Garner real-world exposure to an array of science-based research techniques via internships or volunteering
Once a student has been accepted into medical school, they need to successfully complete the rigors of their four-year curricula while keeping a top-tier GPA. As part of any medical school curriculum, graduating physicians are expected to have learned a significant amount of information about a variety of disciplines including pathology, pharmacology, pathophysiology, anatomy and physiology.
The next step is to take and successfully pass the first two parts of the United States Medical Licensing Examinations (USMLE).  While a student is in their final year of medical school, applying for a graduate program within a selected subspecialty will be required.
Upon graduating, a student will receive a MD or DO designation from the medical school and is considered a physician.  Radiologists are then required to complete a year of hands-on learning as a resident.  This first year is typically spent in general medicine or practicing surgery of all stripes in a variety of settings from an emergency room to an inpatient clinic.
After the residency year, a radiologist will jump into the specialty of their choosing for the next 4 years.  During this phase of their development, a radiologist will invest a substantive amount of time working through countless imaging studies, patient consultations, partnering with other physicians, and performing a variety of procedures within their determined radiology specialty.
In the final year of this phase of study, radiologists will be required to successfully pass board certified exams before moving into a one or two-year radiology fellowship program.  After the end of the fellowship program, radiologists will be prepared to work independently within their specialty and need to obtain state licensing in order to practice.
How Much Do Radiologists Make?
In terms of compensation, radiologists tend to be in the top quartile of physician pay.  According to Payscale, the median annual salary for a radiologist that has successfully completed a fellowship program is $286,903 acknowledging that geographic location can markedly affect the final salary.  The best way to advance as a radiologist is to be a lifelong learner and commit to acquire new skills over time.
With competition is fierce, only the smartest and most self-motivated students tend to make it through the multi-phased radiology process.  Radiology is a career with massive growth potential and those can handle the workload can reap great rewards, both financially and professionally.
Why a Career in Radiology?
Studying to become a radiologist or radiology tech will ultimately be a personal decision for students.  A career in the radiology field can be financially rewarding and personally gratifying for the right individuals.  Take the time to research top ranked colleges and the best radiology degree pathways with our exclusive search technology and insider career tips from the nation's most trusted digital portal.