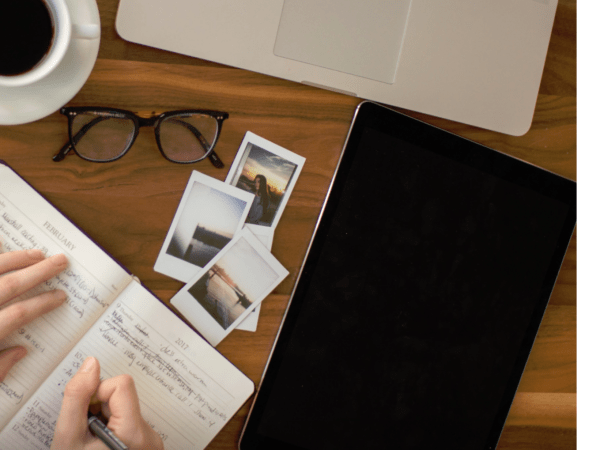 Complete Guide to Earning Scholarship Money for College
Our team has painstakingly put together information to help you get the most financial aid possible.  Below you will find details about the differing types of financial aid, the financial aid process, insider tips, how to write a great essay, and finding the perfect scholarships for you.  Let's dive in and help you find additional money for school now.
What are the Types of Financial Aid?
Let's start by tackling the basics by addressing the different types of financial aid followed by a working understanding of the financial aid process.  The differing types of financial aid include:
Grants:  Grants are bases on need and do not require repayment from the recipient.  The source of the grant may be either the school, the federal government, or the state.  Grants are based on a student's financial need and the FAFSA determines the eligibility.
Scholarships:  Like grants, scholarships do not need to be repaid; however, eligibility is based on merit, achievement, grades, and talents.  Check with the college or university to see what scholarships are available through the school then check in with your counselor to see what they can offer.
In short, you can find an array of scholarships that include: need-based scholarships, merit-based scholarships, external scholarships, school-sponsored scholarships, renewable scholarships, and non-renewable scholarships.
Work-Study:  Work-study is a type of aid that often is coupled with a grant or scholarship that allow a student to work and attend school concurrently to make money for school.  Many employers participate in a work-study to help local college students gain valuable work experience while providing on-site training to benefit the company.
Loans: Unlike the other types of aid mentioned above, a student loan must be repaid (usually with interest).  The types of loans vary from private loans to federal student loans to federal parent loans.  Most federal student loans are based on need (ie. Perkins Loan program) and more information about the types of loans can be found at here.  While not the first option for most students, loans may be a necessary way to bridge your EFC with grants, scholarships, and work-study programs.
The Financial Aid Process
We will now move through the financial aid process step by step process to help ensure your success.
Send in your admission application to any/all colleges prior to their prescribed deadlines.
Invest a few minutes to obtain a rough idea of the cost of higher education by using the net price calculator the school provides on their website or through the Department of Education's net price calculator tool. These valuable tools will give you a working understanding of what to expect before any formal communication is provided from the school(s) you are applying to will provide.
Complete the FAFSA form before the deadline during your senior year and any other school-specific financial aid forms ahead of their prescribed deadlines. Being quick with your application to the college will help you understand your financial aid options, give you the opportunity to work with the financial aid department and secure your financial aid award(s).
The college admission team meets in an effort to ascertain your fit with their program. During this phase, they may or may not reach out to clarify questions they have about your application.  Be prepared to accurately and professionally answer their questions.
If accepted, the college financial aid office will let you know what, if any, aid will be provided students being offered admission to the school. Awards will then be provided to applicants given the thresholds of the college or university.
Applicants will be notified by the admissions department and financial aid office of their respective aid package. Often this is performed in tandem with one another while other schools stagger the financial aid award package notification until a later date.
While this process seems straightforward, the anxiety while waiting can be a challenge.  Make sure to apply to a few colleges and stay well organized with details for each school in a respective folder for quick reference.  Based on the decisions from the admissions office, you may need to alter your plans and consider other schools or earn additional credits to successfully gain admission to the school of your choosing.
It may also be necessary to consider student loans to make things properly come together.  When doing so, make sure to consult your family and counselors to ensure you understand the costs and timeline to begin paying back the loans.  There are dozens of student loan portals but start with the US Department of Education's Federal Student Aid website to get a great basis for what is available.
Discovering the Right Scholarships for You
Every student attending a college, university, community college, trade school, vocational college, online college, 2-year college- 4-year college, or graduate school can benefit from earning scholarship money.  Using the FAFSA vernacular, you can benefit from scholarships when the overall Cost of Attendance (COA) exceeds your Expected Family Contribution (EFC).
Why is it important to find the right scholarships for you?  Approximately 50% of college scholarship applicants simply do not qualify for the scholarships they apply for.  As a result, we recommend you start your college scholarship search focused on you.  It may sound overly simple, but so many students flounder in the sea of scholarship options trying to imitate others versus focusing on themselves.
Perform a deep analysis of what you are good at, personal strengths, experience, areas of interest, gender, school, geographic location, academic strengths, unique characteristics, and attributes that make you unique from all others.  With this list in hand, you will be better prepared to begin compiling a quality list of scholarships for your higher education.
In addition to searching for billions of dollars in scholarships, make sure to leverage your existing relationships.  These relationships will include your teachers, professors, counselors, coaches, community leaders, admissions officers, financial aid office, foundations, civic groups, religious organizations, and work affiliations.
Stay Organized when Applying for Scholarships
There is no universal way to keep organized but keeping tasks and deadlines in the forefront is critical.  Some may prefer a post-it note collage, a spreadsheet, or milestone chart.  Regardless, the system must be created to help you:
Quickly access essays you have already written
Establish scholarship award goals and progress towards the stated goal
Keeping on top of scholarships in process, those you have won, and applications in queue
Organize deadlines and tasks required by each scholarship provider
Staying focused and organized is easiest if you keep on top of it weekly instead of waiting to aggregate information monthly or quarterly.  Not keeping organized has the potential to cost you thousands of dollars in gift aid.
Exclusive Scholarship Tips
Scholarship Tip #1: Read the fine print very carefully.  Not all scholarships are the same and different terms may necessitate a different response from you.  In some cases, turning down a scholarship may be in your best interest given the terms and conditions of the scholarship award.
Scholarship Tip #2: Start the process early.  Collect information about quality scholarship matches as soon as possible and prioritize the scholarships by best match, award, and deadline.
Scholarship Tip #3:  If you are applying for an organization-specific scholarship, be prepared to provide proof of membership or validation of inclusion.
Scholarship Tip #4:  Make sure your college scholarship is on-point, concise, and best represents you in relation to the scholarship.
Scholarship Tip #5: Carefully follow the instructions listed on the scholarship.  Going on an unrelated tangent will hinder your odds of receiving a scholarship award.
Scholarship Tip #6:  Keep a digitized copy of all your college applications.  This will allow you to quickly recreate a consistent set of responses to similar questions from application to application.
Scholarship Essay Expert Tips
Carefully Read the Instructions.  Seriously, take the time to carefully read the essay prompt and the associated instructions.  It is amazing how many scholarships get kicked out of the running for this reason alone.   The point of an essay is threefold:
To illustrate your written communication skills
Provide an opportunity to get to know you better
Determine if you are capable of following directions
If the essay asks you to provide a 3-paragraph essay in blue pen about your favorite volunteering event, make sure you provide them with a compelling set of 3 paragraphs in blue pen.
Stand Out.  There is a propensity for many people to be modest and pepper in some self-deprecating humor in our daily lives.  Take note: a scholarship essay is not the place for either.  Provide a written explanation of the best version of you while being truthful.  You need to consider a list of positive traits or qualities and couch those within the context of the essay to help you stand out.
Invest Your Time Wisely.  Take a deep breath and carve out ample time to create a compelling essay.  Do not rush through the essay portion of the college scholarship nor discount its importance.  You need the scholarship committee to understand you, your test scores, special abilities, community involvement, and commitment to self-improvement.  Applicants creating a single, one-size-fits-all essay will miss the mark more often than not which may leave you scrambling for financial aid later.
Remain Task Oriented.  Your initial task when writing a scholarship essay is to understand the directions.  This will be followed by creating an outline of the essay then a rough draft.  The rough draft will be revised, read by a trusted colleague or friend, and then a final draft will be completed.  Skipping any of these vital tasks can lead to a forgettable, subpar college scholarship essay.
Be Salient.  Understand scholarship committee members may read hundreds of applications every year.  The bulk of these essays lack personality, individuality, and character.  Many applicants take a safe approach by simply checking the box instead of filling the essay with life.  Be a difference maker.  There are times in an essay when you need to approach a topic generically followed by a specific, personal experience to illustrate your value to the topic.  Be memorable, personal, and authentic.
For additional resources, make sure to visit MatchCollege and subscribe to our blog for the latest in college information.
Top Scholarship Articles