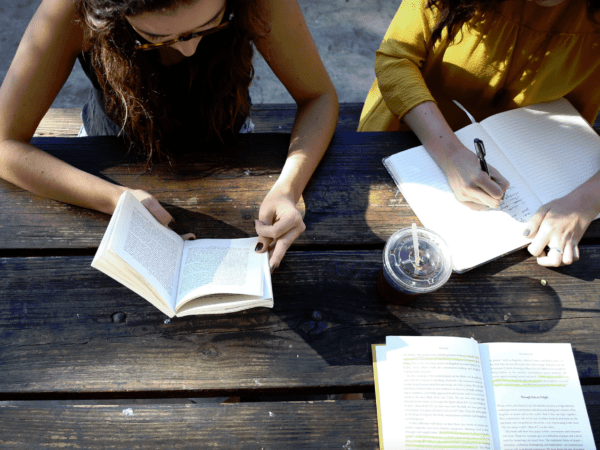 Career Guide for Speech Pathologists
Simply put, the job of a speech pathologist, speech therapist, or speech language pathologist is to provide help for people with speech related disorders.   The complexity and challenges reside in the causes behind the speech disorder combined with solutions designed to help a patient move back towards proficiency and fluency.  When a person is stricken with a speech related disorder they often require the attention of an experienced professional who is well-versed in the day to day issues they face.
Speech therapists are frequently called upon to assist a person who lacks the ability to produce proper speech rhythm or unable to make certain sounds. Those that may have difficulty swallowing or struggle to modify an unwanted accent often turn to speech pathologists or speech therapist for help.
Speech pathologists may focus on improving receptive language (the ability to understand language heard or read) while others may spend time helping a person with their expressive language (the ability to share ideas, thoughts, feelings).   Let's take a closer look at this job and what it entails.
Speech Pathologist Career Facts
Roughly half of all speech pathologist jobs are held by people who work in school systems - which includes preschool, elementary, and secondary education institutions.  Speech pathologists who do not work in schools can work in hospitals, nursing care facilities, outpatient care centers, the offices of a qualified health practitioners, as well as home health care services.  Some speech pathologists work in a self-employment capacity and provide individual and family services, as well as childcare related services.
The job outlook for a speech pathologist is incredibly optimistic, as the number of jobs that are available in this field is expected to rapidly increase in the years to come.  In fact, According to the Bureau of Labor Statistics, speech language pathologists hold approximately 135,000 jobs and is estimated to grow 21% by 2024 which is much faster than the average composite for all occupations.
From a demographic standpoint, as the population in the United States ages, there will be a growing need for specialized skills and proper care that speech therapists provide.  As the United States continues to move toward a bilingual future, speech pathologists who are fluent in both Spanish and English will be in demand.  As discussed earlier, hospitals, schools, and health care facilities provide places of employment for speech language pathologists by contracting out for speech therapy related services.
Educational Requirements for a Speech Pathologist
In order to practice speech pathology, most states require a person to have obtained a master's degree from an accredited institution.  On the other hand, some states will allow a speech pathologist to practice without a master's degree if they have received accreditation from The Council on Academic Accreditation in Audiology and Speech Language Pathology (or CAA-ASHA).  Find out what is required for your specific state prior to enrolling in an accredited college in pursuit of a speech pathology degree.
Supervised clinical training is also required and a student's course load includes physiology, anatomy, principles of acoustics, and the nature of speech related disorders.
Additional Requirements for Speech Pathologists
There are also licensing requirements for becoming a speech pathologist which vary from state to state.  Occupational requirements will usually include the passing of the Praxis Exam in Speech-Language Pathology.  This is an exam given nationally and the Educational Testing Service is responsible for administering it.
In an effort to perform up-front research on the licensing requirements for the state in which you reside, take a moment and look up a state by state list of requirements provided by The American Speech-Language-Hearing Association or the ETS resource page broken down by state.
Also known as ASHA, The American Speech-Language-Hearing Association offers prospective speech pathologists an opportunity to earn a Certificate in Clinical Competence in Speech-Language Pathology.  While this certificate is typically considered to be optional, it is important to note that many of the best and highest paying jobs in the speech pathology field are given to those who have obtained this certification in addition to holding a proper degree from an accredited college or university.
Benefits of Additional Certifications
Some school districts and certain states offer financial supplements to speech pathologists who've earned the Certificate in Clinical Competence in Speech-Language Pathology but this profession is more than the successful completion of requisite formal training a person receives.
In fact, to become a successful speech pathologist you will need a strong set of soft skills to back up your technical skills.  In other words, there are certain personal qualities that a top notch speech pathologist embodies and people who do not possess them may want to consider a different career choice.
Top Skills of a Speech Pathologist
A great speech pathologist has good active listening skills along with great speaking skills.  They are equipped with boundless patience and have a great deal of compassion.  This career can be filled with moments of extreme frustration and one must have the proper temperament to deal with the ebb and flow of emotions that come with helping others who have become frustrated with their health condition(s).
Critical thinking skills and an attention to detail are necessary as they are vital to help evaluate where a patient is at developmentally and the progress they make over time.  As a patient moves along the speech proficiency continuum, it is necessary to adjust treatment plans and communicate those changes with the patient and their family.
What's A Typical Day for a Speech Pathologist?
A typical day in the life of a speech pathologist encompasses a number of different duties and responsibilities, including:
Diagnosis
In order to learn more about the patient's specific issue, a speech pathologist must be able to successfully diagnose both the type and the extent of the patient's impairment.  They also need to analyze their language and speech, as well as any sort of swallowing irregularity.  Both oral and written tests are used in the diagnosis of a patient in addition to a variety of special instruments.
Developing Care Plans
Once the speech pathologist has collected and analyzed all of the pertinent information they are then able to develop an individualized plan of care for the patient.
Teaching New Communication Methods
One of the most important aspects of a speech pathologist's job is selecting communication methods that either augment or alter a patient's typical pattern of speech.  It is also common for speech therapists to utilize sign language and automated devices as part of a treatment plan to help patients effectively communicate with others in a variety of ways.
Providing Assistance
A patient who is in need of a speech pathologist typically struggles to implement new communication methods on their own.  With the help of a speech pathologist those who have limited speech capability or no speech capability can learn how to create sounds, improve their speaking voices, and brush up on their language skills in an effort to communicate more effectively.
Why Choose a Career as a Speech Pathologist?
Electing to become a speech pathologist is a personal decision.  Dedicating yourself to help others takes patience, focus, and know-how.  Take the time to perform deep research into the field of study and reflect on how that fits into your goals and aspirations.  Research outside academia can be attained by connecting with associations such as ASHA in an effort to connect and share knowledge with others.   For additional resources, make sure to visit MatchCollege and subscribe to our blog for the latest in college information.