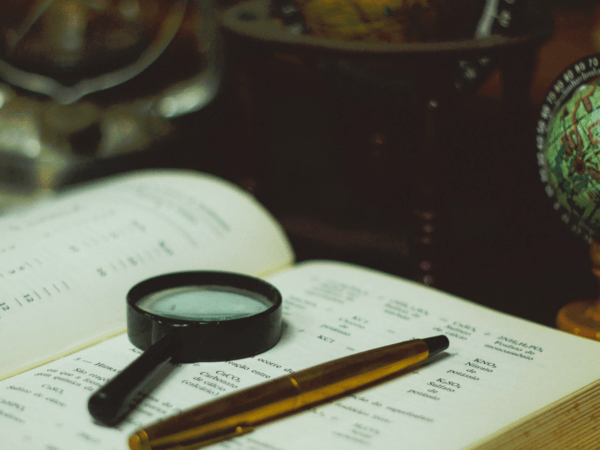 Why Choose a Teaching Career?
Teaching careers are in demand.  In fact, the BLS estimates that approximately 700,000 new jobs will be added within the teaching profession through 2024 which is about an 8% growth rate during that time frame.  It is widely accepted that schools require an exceptional teaching staff and students expect a deeply knowledgeable, caring teacher to help guide and shape their educational trajectory.  While this career may seem simple and straightforward to some, there are a great deal of nuances about this profession that are important for prospective students to understand.
What is a Teacher's Job Description?
A teacher is employed with the idea that they will work alongside their students and help them to understand the most crucial concepts of their chosen subject.  Some teachers may choose to impart wisdom in the world of art and music, while others teach more traditional subjects, like social studies, science, biology, chemistry, economics, physics, English, history, mathematics and language arts.
Once a teacher has helped to teach a student important concepts or ideas about a particular subject, the next step is to spend time teaching them how to apply the concept(s).  For example, helping a class understand the concept of photosynthesis over the course of a couple class sessions can reasonable be followed by a project-based learning activity to have students grow a bean sprout from a seed.  It is during this cycle of conceptualization to application that students increase comprehension and applicability to real-world events in an effort to apply then later in similar or different ways.
Schools Where Teachers Can Work
There are a number of different educational institutions where teachers can ply their trade including: preschools, elementary schools, high schools, middle schools, trade schools, technical institutes, career colleges, private colleges, and public colleges.
Teachers also have the choice of whether they want to work in a public school or a private school. Others may choose to focus on working with children who are enrolled in special education programs or who have qualified to participate in a special education immersion class.  Out of the millions of teachers who are currently employed in America, the vast majority have chosen to work in a traditional public school setting.
How to Become a Teacher
In order to become a teacher, a person will need to have obtained a bachelor's degree, at minimum. Most public and private schools require their teachers to have earned a bachelor's degree at an accredited institution.
In addition to a bachelor's degree, a prospective teacher also needs to have successfully completed an approved teacher training program before they are deemed worthy of employment.  These programs involve the earning of a predetermined number of education and subject credits.  Practical training is also included in these specifications and the training typically comes in the form of student teaching.
A variety of school districts around the country are willing to accept bachelor's degrees in other concentrations, depending on the need of the district and the strength of the applicant.  In fact, some school districts may hire a teacher with a bachelor's degree with the added stipulation they earn their master's degree before a certain amount of time has elapsed.
As for preschool teachers, the rules are slightly different.  Some early childhood education centers require teachers in their employ to have earned a bachelor's degree, while other preschools are willing to hire a teacher who has obtained an associate's degree if compensating factors align.  More specifically, a teacher holding an associate's degree with several years of work experience plus glowing references from previous school may indeed be a great fit for a particular preschool job opening.
Additional Requirements for Teachers
Every state in the country (including the District of Columbia) requires their teachers to obtain licensing, in addition to the aforementioned educational requirements. The Department of Education or a state board is responsible for the administration and distribution of these licenses. To pass a licensing exam, a prospective teacher would need to display a certain level of competency and proficiency in their chosen subject area.
Opportunities for Advancement in Teaching
As a teacher develops experience, they will have career options open up to advance their careers.  An experienced teacher can become a school administrator or receive additional training to become a reading specialist, guidance counselor, or school librarian.
Career Outlook for Teachers
While there is a constant demand for teachers and various job opportunities within a given school system or school district, there are a few caveats.  The probability a teacher will secure a job hinges on a few key factors: subject specialty, job openings, population growth in the district, grade level, and location.
Generally speaking, those who live in a larger metropolitan area will have more career options available to them than those who find themselves in rural areas.  Likewise, holding an elementary education teaching degree with an emphasis math is likely to present more vocational opportunities within the public school system than an astrophysics degree.
Those who are willing to teach in less desirable school districts may be able to find jobs more readily, as the need for exceptional teachers often outstrips the demand.  In fact, teachers employed by a certain schools may qualify to have their student loans deferred and/or forgiven as an added incentive to help students thrive and improve the teaching quality within low-income areas.
In addition, a teacher who is licensed in bilingual language studies may be an ideal fit for a specific school district in need of that specialized skill.  Lastly, teachers geared towards STEM (Science, Technology, Engineering, Math) or STEAM (Science, Technology, Engineering, Art, Math) may find themselves in high demand.
With the growing employment demand for these type of skills, teachers with a STEM/STEAM emphasis will continue to play a vital role in preparing young students to thrive in the workplace of tomorrow.  Take a moment to read more about this growing sector of teaching at P21.
Most Popular Teaching Jobs
The day to day duties of a teacher will differ greatly depending on age group and subject matter being taught. Teachers of different age groups have different levels of responsibility on a day to day basis.
Early Childhood Education School:  A Lead Teacher or Assistant Teacher will often work in tandem within the same classroom in a preschool setting.  They may spend time with small groups helping young students work on a particular activity or to help develop self-help skills depending on the lesson plan at hand.  A preschool teacher may have a few children in their care or a large, structured setting depending on the type of school and curricular design.
Elementary School:  An elementary school teacher work alone or may have teaching aides help them within the classroom.  They typically instruct a single class of children in a variety of subjects or they train their focus on one specialty subject, such as art or music.
Middle School:  While an elementary school teacher focuses on the most basic concepts of a subject, a middle school teacher is expected to delve much deeper.  Middle school teachers are responsible for exposing their students to more information about a particular concept along with its applicability to the world at large.  A middle school teacher will often specialize in a singular subject and may choose to teach classes that have a more specific career orientation.
High School:  In short, a high school teacher's charge is to help prepare students for life after they graduate.  A high school teacher will often focus on teaching academic lessons in an effort to build specific skills a student will need to thrive in college or secure gainful employment upon entering the workforce.
Teachers:  Teachers who have decided not to teach in elementary, middle, or high school are given the opportunity to teach students about abstract concepts such as the emphasis to increase problem solving skills and the development of critical thought processes.  Teachers can introduce students to social studies, mathematics, language arts, and sciences depending on the type of school and age of the students.  Some schools advocate that teachers assemble students into small work groups in an effort to have them work together and solve problems without the help of a teacher.
Why Become a Teacher?
Your decision to become a teacher will be unique to you.  Helping others succeed and providing learning opportunities is a time-honored profession.  Being motivated to help teach teachers or work directly with students can be both demanding and satisfying.  Take the time to research college degree programs such as literacy specialist, higher education administration, elementary education, and early childhood education to learn more about your college degree options.  For additional resources, make sure to visit MatchCollege and subscribe to our blog for the latest in college information.