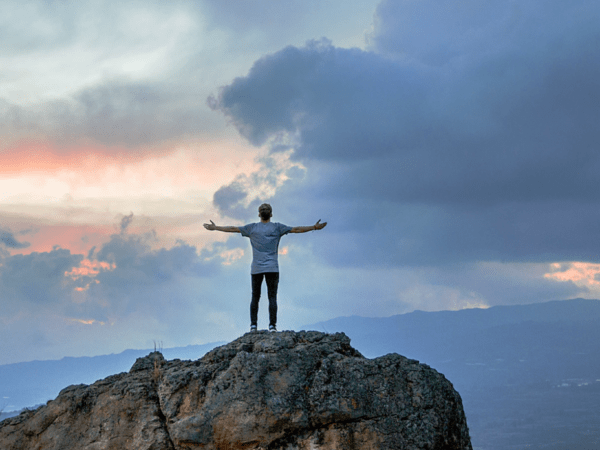 What are the Top Jobs in Psychology?
Psychology has consistently ranked in the top 5 undergraduate college majors in the United States and the future looks bright for psychologists.   In fact, careers in psychology are projected to grow 19% or approximately 175,000 jobs through 2024 which is nearly 200% faster than the national average for all jobs during that time frame.
There are few fields of study that are as broad-based in nature.  In other words, college students earning a degree in psychology have access to a number of vocations in psychology or adjacent studies such as medical science, law, sociology, behavioral science, business, and anthropology.
The most direct path to a prosperous career in psychology starts with a solid education.  Aligning your passion and focus with the right college will surely help propel you along your career path.  Getting a great job, becoming a valued subject matter expert, advancing your career, earning seniority, and increasing your earning power may depend on your degree type.  More specifically, earning a master's degree or doctoral degree in psychology are becoming more and more important to help ensure a successful, long-term career.
Top Jobs in Psychology: Associate Degree
A number of vocational opportunities exist for Associate Degree holders (AA or AS) in the psychology field.  We have culled together a list of career tracks to help you begin your research in the psychology field which include:
Business – A number of employers crave the core skills of students with an education in psychology. Sectors within business for psychology majors include market research analysts, customer service, sales, survey research, human resources, and sales.
Mental Health – The mental health arena can offer a wide range of jobs for associate degree holders in psychology. Examples include a counselor assistant, mental health technician, marriage and family therapist assistant, medical record keeping, and a crisis hotline operator.
Social Work – Many jobs within the field of social work do require licensure, certification, or additional schooling; however, there are several options for holders of an associate degree including a social service clerk, health educator, correctional treatment specialist, community health aid, home care aid, case technician, substance abuse assistant, and working in a variety of welfare agencies.
Education – Associate degree holders in psychology have access to a number of job types within education in preschools, head start programs, private schools, and public schools. A sampling of jobs include special education assistant, teacher assistant, paraprofessionals, and administrative work.
Healthcare – A psychology major holding an associate degree may be qualified to help support clinics, hospitals, private practices, state agencies, or government organizations in a variety of ways. Examples may include the capacity of a psychiatric nursing assistant, rehabilitation assistant, administrative work, and chiropractic assistants.
To learn more about Associate Degree options from accredited colleges and universities, start your search here.
Top Jobs in Psychology: Bachelor Degree
The most commonly associated jobs with a bachelor degree in psychology is a counselor or psychologist but there are a number of differing tracks and specialties to consider upon graduation.  Of the 125,000 + psychology degrees conferred each year in the United States, a number will choose to specialize in areas of interest that include the following areas:
High School Counselor
User Experience Designer
Career Counselor
Human Resource Management
Case Manager
Business Administration
Psychiatric Technician
Rehabilitation Specialist
Medical Lab Technician
Corrections Officer
Marketing Manager
Advertising Specialist
Law Enforcement
Learn more about Bachelor Degree options from accredited colleges and universities by searching for your perfect match.
Top Jobs in Psychology: Master Degree
As with most careers, the more education you possess the greater number of options exist to pursue.  Having a master's degree in psychology is no exception – offing a wide variety of professional options and specialties available.  From working in law enforcement to assisting professional athletes to public health agencies, the career options are abound.   A sampling of jobs include:
Mental Health Counseling
Forensic Psychology
Executive Coach
Professor in Psychology
Behavior Analyst
Media Psychologist
Substance Abuse Psychologist
Legal Psychologist
Youth Counselor
Statistician
Community Health Therapist
State Agency Counselor
Non-Profit Director
Detention Officer
Employment Counselor
Behavior Therapist
Advertising Manager
Special Education Teacher
Social Worker
Mental Health Counselor
College Admission Specialist
Rehabilitation Counselor
Veterans Counselor
Career Counselor
Military Psychologist
Sports Psychologist
Consultant
Pain Psychologist
Clinical Psychologist
Business Intelligence Manager
To find accredited colleges and universities offering Master's Degree programs in Psychology, visit our proprietary matching portal.
Top Jobs in Psychology: Doctorate and PhD Degree
Virtually every psychology student in a master's degree program will think about the value of earning a doctoral degree.  While it may not be for everyone, a doctorate program in psychology could be the path that paves the way to the level of professional achievement you desire.
Once students earn a doctorate degree and successfully pass the applicable licensure examinations, they will be able to conduct research trials, teach at a college or university, administer evaluations, and diagnose mental disorders.  Career tracks for holders of a doctorate in psychology, PhD, or PsyD can prepare you for the following job types:
College Professor
Counselor
Industrial Psychologist
Neuropsychologist
Engineering Psychologist
Hospital Psychologist
School Psychologist
Forensic Psychologist
Cognitive Psychologist
Applied Psychologist
Experimental Psychologist
Sociologist
Marriage and Family Therapist
To learn more about Doctorate Degree options from accredited colleges and universities in the United States, begin your research here.
Starting Your Psychology Career
Consider this the beginning of your vocational research in psychology and the limits to your growth and career trajectory are only limited by your education and job opportunities in the marketplace.  Whether you decide upon a graduate degree or undergraduate degree in psychology, the number of career options are virtually endless.
The array of career options and industry opportunities will provide ample vocational choices for experienced psychologists and recent graduates alike.  Learn more about the field of psychology by finding the perfect online college degree and accredited college for you today.   For additional resources, make sure to visit MatchCollege and subscribe to our blog for the latest in college information.