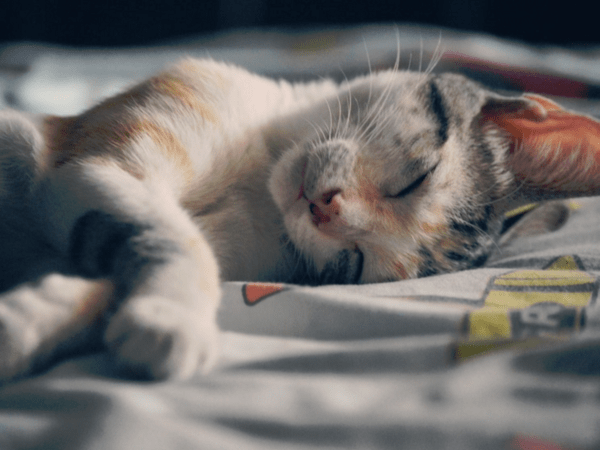 Complete Veterinarian Career Guide
A veterinarian is a professional health provider providing care and treatment for animals.  A veterinarian and veterinarian assistant professionals are charged with providing accurate, timely diagnosis and treatments for pets, animals, livestock, zoos, and laboratories.  Some veterinarians work in private or government-sponsored research facilities to help protect humans from diseases carried by animals, perform clinical research, invest time in theoretical research, or synthesize information to arrive at new solutions.
Top Job Duties of a Veterinarian
Given the myriad career paths for a veterinarian, illuminating a singular job description would be futile.  That being said, most veterinarians will spend their time examining an animal, providing a medical diagnosis, treating various wounds, and performing surgery when necessary.  A veterinarian will also test animals for diseases, provide inoculations, counsel animal owners on proper care methods, prescribe medications, and even offer painless euthanization options.
Veterinarians are properly trained to treat a variety of injuries and illnesses of pets and other animals utilizing a host of medical equipment including surgical tools, x-ray machines, and ultrasound machines.  In fact, a veterinarian provides a variety of treatments for animals that parallel the services a physician may provide a human.
Most Popular Veterinary Careers
There are a number of different variations of veterinarian vocations available to college graduates.  That being said, the five primary categories of veterinarian professionals: research veterinarian, inspection & food safety veterinarians, farm animal veterinarian, equine veterinarian, and companion veterinarian.  We will take a look at each in succession here:
Research Veterinarians
A Research Veterinarian is less focused on the day to day care of animals, as spending the majority of their time in laboratories conducting clinical research. As an example, if a nascent animal medication or new surgical technique is being considered for widespread use, a research veterinarian will test them on animals in a clinical environment.  A Research Veterinarian will also spend a significant portion of their time researching preventive medicines and clinical methods for permanently eliminating illnesses.
Inspection and Food Safety Veterinarians
An Inspection and Food Safety Veterinarian is responsible for testing animal and livestock products for diseases, provide necessary inoculations, conduct vital research, and work closely with the FDA to enforce food safety standards.  These professionals also create and enforce public health programs to help mitigate the spread of diseases from animals to humans and vice versa.
Farm Animal Veterinarians
The health of animals that are consumed by people (such as chicken, cattle, pigs, and sheep) is a crucial industry to our broader economy and the responsibility falls to Farm Animal Veterinarians (also known as Food Animal Veterinarians).  These veterinarians will often spend the majority of their time at ranches and farms.
A Farm Animal Veterinarian will work with farmers to treat animal illness and perform tests to detect a variety of diseases.  Practically speaking, when farm animal owners need advice about proper housing and feeding practices, they will contact Farm Animal Veterinarians for input and advice.
Equine Veterinarians
Simply put, an Equine Veterinarian works with horses.  In other words, horses that require disease diagnosis and treatment are the exclusive domain of Equine Veterinarians.  An equine veterinarian will provide basic exams, inoculations, draw blood, treat wounds, prescribe medication, and perform surgery on horses.  They may also work with a foot specialist known as a farrier to improve a limb deformity, ensure proper balance, and troubleshoot horse lameness.
Companion Animal Veterinarians
A Companion Animal Veterinarian is the professional responsible for providing pet owners with the help they need.  According to the AAVMA, approximately three out of every four Companion Animal Veterinarians work in a private clinic or animal hospital.
In short, when a pet requires medical assistance they are the ones to provide it.  While they typically treat dogs and cats, rabbits and birds can also receive help at a companion animal clinic.  A Companion Animal Veterinarian diagnoses health related issues, provides counsel to pet owners, and executes a vast array of medical tasks which may include broken bones, dental work, and inoculations.
Where Do Veterinarians Work?
Veterinarians work in a wide range of locations, including private clinics, animal hospitals, federal government, state government, local government, farms, ranches, labs, classrooms, slaughterhouses, laboratories, and offices.  In fact, veterinarians that work with food animals or equine will travel to ranches and farms on a regular basis.  This specific type of veterinarian will often work outside throughout the year and must be prepared to perform surgery while in remote, rural areas.
At the same time, veterinarians that work in the food safety industry will be on-site at ranches, slaughterhouses, food processing plants, and farms.  Their job will be to help the ranchers and owners comply to the FDA guidelines and enforce uniforms standards across all animal-types.  Conversely, a veterinarian that specializes in research will spend the bulk of their time indoor and interact with people with a far greater frequency than animals.
Skills of Great Veterinarians
Animals who are experiencing pain and/or fear can physically lash out to people around them.  Understanding this fact will prepare a veterinarian or veterinary assistant for the reality of being kicked, scratched, hit, or bit during the normal course of a day.  Coming into contact with a variety of animals in this manner does increase risk of contracting a disease or illness when working in close quarters with an infected animals and proper care should be taken to protect all parties involved.
Caring for animals and pets can be an emotional weight at times for any veterinary professional.  Understanding this reality and being able to properly cope with a variety of difficult situations will help a veterinarian and veterinary assistant work through the challenging sight of an injured animal or pet. With multiple animals and people in a veterinary clinic simultaneously, it is likely the workplace can be noisy and physically demanding at times.
Work Schedule of Veterinarians
In terms of work schedule, the hours will depend on the specialization of each veterinary or veterinary assistant and employment type.  Meaning, working in a research lab will tend to be more traditional work hours like a 9 am to 5 pm shift; while a self-employed veterinarian working in a rural setting will be expected to travel to remote locations, often working evenings and weekends.
Career Outlook for Veterinarians
According to the Bureau of Labor Statistics, there are approximately 78,300  veterinarians currently employed in the U.S. with a projected growth rate of 9% through 2024.  This growth rate exceeds the average composite of 7% for all vocations during this same time frame.
As for a veterinary assistant, there are approximately 73,000 jobs currently with a projected growth rate faster than average through year 2024.  The median wage for a veterinarian is roughly $42 per hour and about $12 per hour for a veterinary assistant.  For the foreseeable future, professional veterinarians will be in high demand and those who possess compassion, patience, communication skills, time management skills, and manual dexterity are well suited to this line of work.
How to Become a Veterinarian
In order to become a veterinarian, a student must first attend an accredited veterinary college.  In the United States, there are approximately three dozen veterinarian programs to choose from for prospective students.   Upon graduation from one of these programs, a student will receive a DVM (Doctor of Veterinary Medicine) or VMD degree in order to obtain a license to practice.  The program will take a minimum of four years to complete and the standards for all DVM and VMD programs are established by the AVMA (American Veterinary Medical Association).
While a student applying for admissions to an accredited veterinary program does not need to have already earned a bachelor's degree, it is encouraged to have prior to enrolling.  Most veterinary programs do, however, require a substantive number of undergraduate credit hours that range from 45 to 90 semester hours prior to admission.
In addition to the prerequisite courses for the veterinary program, an applicant will need to sit for the MCAT (Medical College Admission Test), GRE (Graduate Record Examination), or VCAT (Veterinary College Admission Test).  The type of standardized test(s) required will be a function of the college in which you are applying so make sure to understand their requirements well in advance.
Lastly, it is important to recognize the importance of building a robust resume prior to submitting an application for admissions.  In other words, having work experience on a ranch, farm, clinic, or animal shelter is a good starting point; however, investing time in your career early by working with veterinarians, agribusiness, or research facilities will be a boon for any prospective student.
Education Requirements for Veterinarians
Given a veterinary's job requirements having a heavy emphasis on the sciences, students should not be surprised to learn preveterinary courses may include animal science, anatomy, microbiology, zoology, biology, chemistry and physiology along with core classes such as humanities, social sciences, math, and English.  An emerging trend among many accredited veterinary programs is the addition of practice management and leadership classes.  With a growing demand for veterinarians with general business knowledge, schools have begun to adapt accordingly to provide a solid business and technical footing for graduates.
Programs are quite competitive with an acceptance rate of less than fifty percent in the past few years.  An accredited veterinarian program is frequently divided between hands-on clinical work, traditional classroom academics, and laboratory work.  A veterinarian will spend the final year of the four-year program doing rotations at local animal hospitals and veterinary medical centers.
Licensing Requirements for Vets
Licensing requirements vary from state to state, so be sure to research the requirements of your location. The majority of veterinarians will need to complete the aforementioned four-year program at an accredited institution and pass a North American Veterinary Licensing Examination before being allowed to practice.
If it makes sense for you to practice in multiple states, it will be necessary to pass a series of different state-based tests and exams, as few states accept licensing reciprocity in the veterinarian field.  In addition to a veterinarian license, you may wish to add on a specialty certification.  This may be of interest for those veterinarians that have a particular interest in a vocational niche such as microbiology, internal medications, or surgical procedures.
Veterinary Schools Near You
To find an accredited veterinary school near you or in a specific state, we have created unique resources that are readily accessible.  Students looking to obtain admissions information from a specific state college or university can learn about veterinary programs with a simple request with MatchCollege.  The list of top ranked colleges with veterinary medicine programs include the following:
The job prospects and career outlook for veterinarians is bright.  For more information about becoming a veterinarian or a veterinary assistant, please visit to learn more.  For additional resources, make sure to visit MatchCollege and subscribe to our blog for the latest in college information.