See a list of Apparel and Textiles Management Programs by Clicking Here!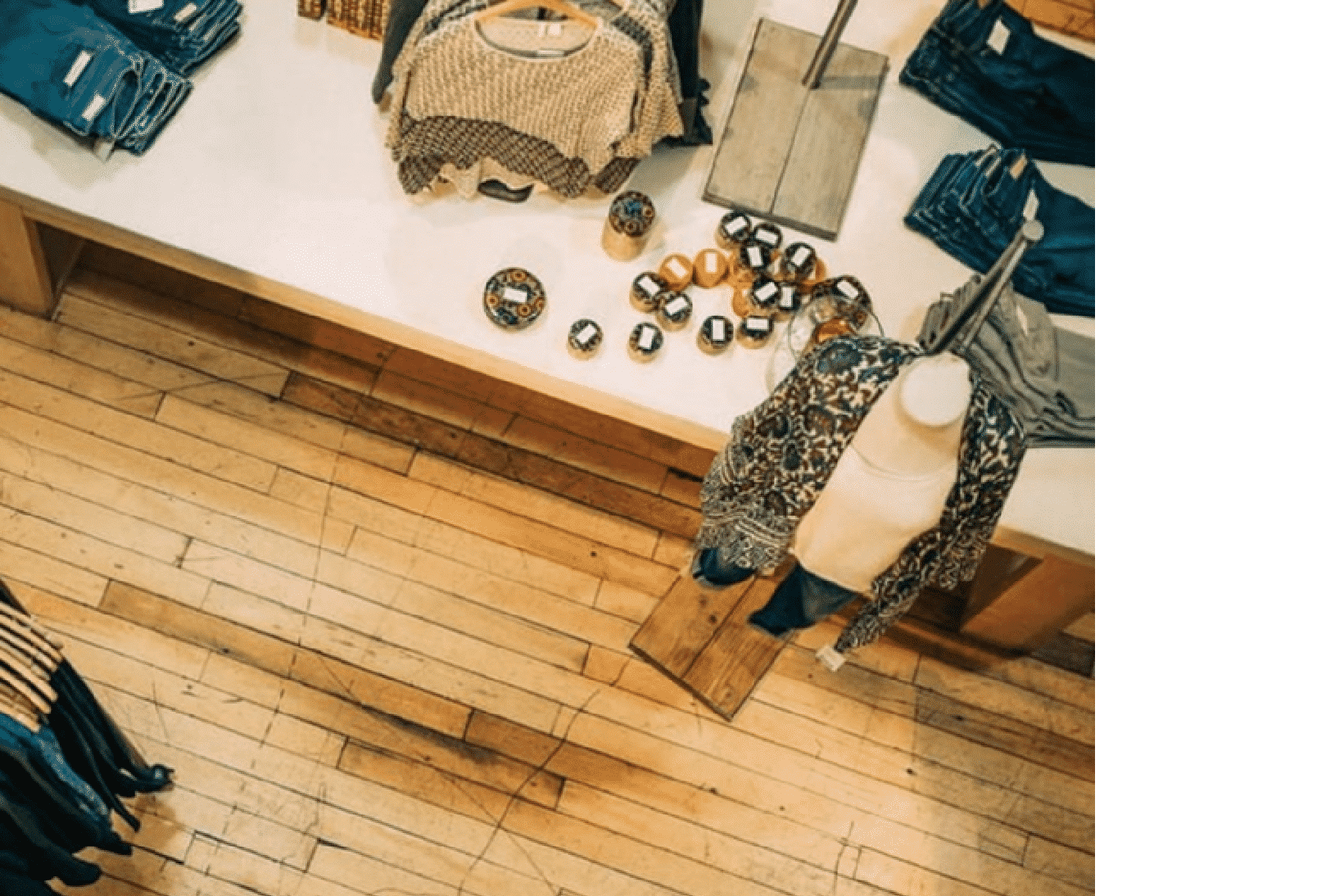 What is Apparel and Textiles Management?
Apparel and textiles is a field of study in business focused on the process associated with creating, designing, managing, and producing clothing and accessories.  An Apparel and Textiles Manager is a person possessing the capacity and willingness to manage, develop, and organize resources of a business to create clothing for a defined demographic or consumer.
According to the BLS, apparel and textiles management is a vital role in the growth of the United States economy.  The direct and indirect jobs created as a result of operational efficiencies and design enhancements in textiles has been very impactful across our entire economy.  From job creation to increasing sales for designers, the textile and apparel industry has been substantial.
What Does a Textile Manager Do?
In a traditional sense, Apparel and Textiles Managers are charged with controlling a public or private company and its resources in a profitable manner to take advantage of a business opportunity, satisfy customer demand, or set of market inefficiencies.  The curriculum for an Apparel and Textiles Management degree program may include: apparel design, manufacturing, operations management, apparel marketing, e-commerce, merchandising, global sourcing, consumer demand, supply chain management, global trade, and cultural demand.
Top Degrees in Apparel & Textile Management
Prospective students considering a future in apparel management and textile management have many options to consider.  From certificate programs to graduate degrees in the field of study, students will need to assess programs in relation to their individual career goals.  In fact, the number of choices effectively doubles with the addition of online degrees.
Online degrees in apparel and textile management offer unique benefits not found in a traditional classroom setting.  Differences include schedule flexibility, accessibility, and potential cost savings.  Regardless of the learning modality chosen, you will need to take the time to understand the options available.
Below you will find a summary of each program type to help you make a great decision for your future.
Certificate Programs in Apparel & Textile Management
Certificate programs in apparel and textile management can be found at many accredited colleges and universities found on this resource page.  It is important to understand that there are two different types of certificate programs to choose from for qualifying students.  Certificate programs come in two variations: undergraduate and graduate.
An undergraduate certificate program is designed to provide the basics of apparel management.  Undergraduate programs focus on transferring knowledge to student's core skills and key concepts to navigate the industry.  Students earning an undergraduate certificate can expect to begin their careers in an entry-level position.
A graduate certificate program is an advanced program containing upper-level courses.  Graduate programs are designed for knowledgeable students and working professionals to upskill, advance their career, and/or prepare for a pending career transition.
Associate Degrees in Apparel & Textile Management
Online associate degrees in apparel and textile management can be conferred as an Associate of Fine Arts (AFA) or Associate of Arts (AA).  The degree type will be determined by the school's program emphasis.  Both the AA and AFA degree program are 2-year programs for full-time students.  In either case, the associate's degree will provide students with general educations classes such as math, history, sociology, and creative writing. The ultimate goal of general education courses offered by universities is to help students think differently about the world.
Core classes in a textile and apparel associate degree include a diverse set of potential classes.  Examples of classes in the core of this degree program include: procurement, logistics, sales management, consumer behavior, event promotion, supply chain management, advertising, merchandise management, economics, business management, financial management, brand marketing, visual merchandising, fashion design, apparel production, and retail operations.
Bachelor Degrees in Apparel & Textile Management
An on-site or online bachelor degree in textile and apparel management is a 4-year program for full-time students.  Bachelor degrees in the field of study can be conferred as Bachelor of Fine Arts (BFA) or Bachelor of Arts (BA).
Bachelor's degree programs will give students the opportunity to take additional liberal arts classes compared to an associate's degree.  Further, students in a BFA or BA program will take substantive core classes.  The additional course work will help students add vital skills to their toolbox and enhance problem-solving and critical thinking skills.
Core curriculum in the bachelor's degree track will vary by university but will cover similar material school to school.  Curriculum you will find in a school's course catalog will typically include: business management, theory of design, manufacturing, leadership, economics, retail management, marketing, textiles fundamentals, forecasting, retailing basics, sales promotion, design development, procurement, and contemporary design.   At the completion of the program, students will have gained proficiency in a variety of areas of academic areas including merchandising, logistics, marketing, sales, and technology.
Master Degrees in Apparel & Textile Management
Online master's degrees in apparel and textile management can be conferred as either a Master of Arts (MA) or Master of Fine Arts (MFA).  Either track will provide students with a level of expertise and mastery in the field.  Qualifying students in a graduate program will generally be motivated to earn a MA or MFA to continue their career trajectory and advance in the field.
At the completion of the program, students will typically take a capstone course and complete a thesis project to help advance the knowledge base in the field.  With nearly 75,000 apparel and textile managers employed in the United States, the need to upskill and grow is evident in every sector of employment.
 Online Colleges Offering Degrees in Apparel and Textiles Management
Employment Specializations in Apparel Management
Undergraduate students earning an associate's degree or bachelor's degree in textile management will have ample jobs tracks to consider.  Specializations in apparel management and textile operations can include various career paths.  A sampling of employment choices include, but not limited to, the following vocations:
Textile Manager
Division Leader
Apparel Director
Project Specialist
Human Resource Manager
Sales Manager
High School Teacher
Apparel Designers
Fashion Illustrator
Fashion Stylist
Apparel Merchandiser
market research Manager
Product Developer
Patternmaker
Quality Assurance Specialist
Retail Manager
Technical Designer
Visual Merchandiser
Corporate Trainer
Textile Managers Salary & Job Growth
Forecasted job growth in textile and apparel are stable to growing.  Purchasing managers, textile managers, and administrative manager are all looking stable for the coming reporting period.  Mean annual income for apparel purchasing managers is currently  $111,590 with the top ten percent earning $177,560 and the bottom 10% averaging $63,380 a year.  Given the vast difference in pay, expect employment responsibilities, work experience, city of residence, and organization to play a large part in determining overall compensation.
List of Apparel & Textile Industry Associations