See a list of Cardiovascular Technologist Programs by Clicking Here!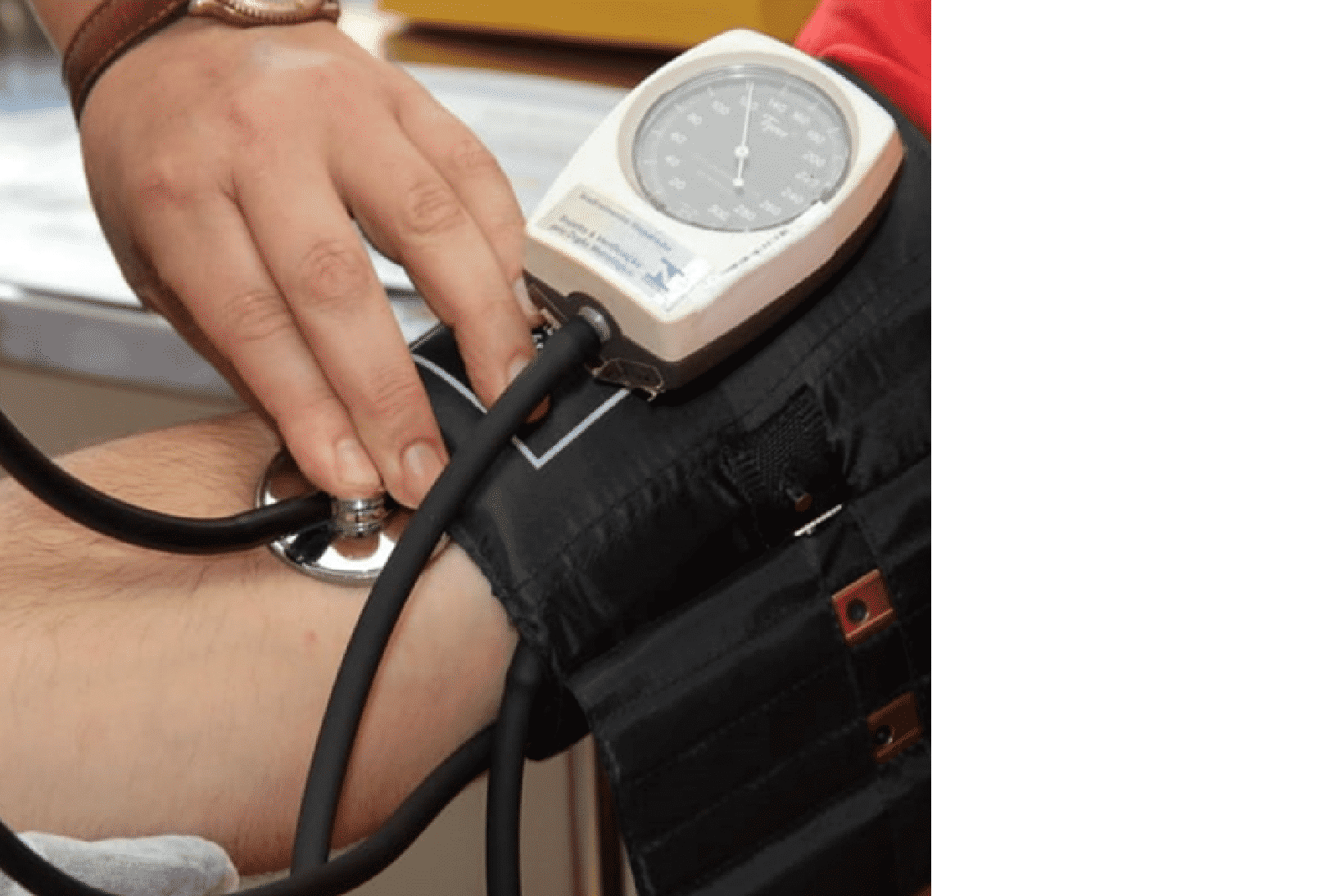 What is Cardiovascular Technologist?
Cardiovascular Technologist is an exciting field of study within medicine that help patients and medical professionals diagnose cardiovascular issues.  Cardiovascular Technologists, also known as Vascular Technologists or Cardiovascular Technicians, utilize ultrasound technology in many cases to analyze the heart valves, chambers, arteries, vessels, and vascular problems of a patient.
Disciplines within the domain of Cardiovascular Technologist include a Vascular Technologist, Cardiac Sonographer, and EKG Technician to name a few.  The course curriculum for a cardiovascular technologist is heavy weighted towards anatomy, physiology, biology, medicine, and biomedical science.  The academic requirements are as important as effective communication skills for medical professional, especially those who are patient-facing.
Degrees in Cardiovascular Technology
Students seeking a career in cardiovascular technology and cardiovascular sonography, the choices are plentiful.  From undergraduate certificate programs to bachelor degrees in the field, students will have an array of programs to choose from.  The key to finding the right program for you is to start with your personal priority list.
Knowing what is most important for you and your career will be a beacon to help make long-term decisions about your career in healthcare.  Start by reading our Complete Guide to the College Admissions Process.  A series of questions can be found on pages 3-4 to help you establish a working priority list.  You can then begin to collect information from accredited colleges and universities found on this resource page before applying to college.
Certificate Programs in Cardiovascular Technology
Certificate programs in cardiovascular sonography and cardiovascular technology are short-term programs focused on providing students with the essentials.  Certificates provide students with foundational knowledge and basic skills to understand the interworking of a cardiovascular tech.  Graduates from the program can expect to find employment in an entry-level position or continue on with their education to earn a degree.
Associate Degree in Cardiovascular Technology
An associate's degree in cardiovascular technology is conferred as an Associate of Science (AS).  The program can be found in a school's course catalog as cardiovascular sonography or cardiovascular technician depending on the vernacular used.  Associate's degrees are 2-year programs for full-time students while part-time students will take longer to complete the program.
AS degrees combine general education courses such as history, sociology, psychology, philosophy, art, and math with core courses.  Curriculum found in most programs include variations of the following: biology, anatomy, physiology, physics, ultrasound physics, vascular sonography, and cardiovascular sonography.  The majority of programs will culminate in a capstone course and an externship to help bring the academic concepts to life.
Bachelor Degree in Cardiovascular Technology
Bachelor degrees in cardiovascular sonography and cardiovascular technology are 4-year programs for full-time students.  Degrees at this level are conferred as a Bachelor of Science (BS) with a heavy emphasis on science and math.  Students will have the opportunity to take a number of liberal arts courses coupled with core curriculum.  Bachelor's degrees will go deeper and broader than an associate's degree which provides greater skills and knowledge in the industry.
Core classes will include classes such as medical terminology, algebra, ethics, anatomy, leadership, biology, physics, pathology, ultrasound physics, vascular sonography, cardiovascular sonography, adult congenital heart defects, and advanced vascular analysis.  In addition to classroom lectures, students will participate in labs, seminars, and externships.
Externships will provide the opportunity for students to have hands-on training to help formalize academic theories.  Examples of tests and procedures a student may participate in while in an externship include:
Bilateral Carotid Artery Duplex examination
Cardiac Resynchronization therapy
Pacemaker Optimization settings
Renal Artery Duplex
Aorto-iliac Duplex
Bilateral lower & upper extremity vein mapping
Transesophageal Imaging
Transcranial Doppler (TCD)
Bilateral Lower Extremity arterial
Venous Duplex examination
Bilateral Upper Extremity Arterial
Venous Duplex examination
Mesenteric Duplex examination
Venous valvular incompetence Duplex examinations
Strain rate / Stress Echocardiography
Echo Guided Biopsy
Educational Requirements for Cardiovascular Techs
In terms of educational requirements, Cardiovascular Technologist degree holders will have typically studied the following courses while in college:
Schools Other Students Requested Information From:
Employment Information & Cardio Tech Specializations
For students that earn a college degree in Cardiovascular Technologist, there are several fields of specialization that one can pursue.  The options range from high school teacher, post-secondary teacher, researcher, genomics, immunologist, toxicologist, virologist, biologist, biological technician, biomedical engineer, microbiologist, medical scientist, epidemiologist, food scientist, surgeon, and nutritional scientist to name a few possible career tracks.
Income Growth & Job Outlook for Cardio Techs
The job growth in the greater Cardiovascular Technologist domain are well above average.  For example, the rate of job growth for college professors is expected to rise 13% through 2024 and biomedical engineers an amazing 23% growth rate is expected during the same period.
Given the broad nature of the Cardiovascular Technologist degree, compensation after graduation can vary greatly from career field to career field given prior experience and geographic location.  Related fields include teaching, research, genomics, radiobiology, neuroanatomy, pharmacology, botany, medical scientist, surgeon, and microbiology.
Mean annual income for a cardiovascular technologist $57,100.  The top 10% average $89,450 a year with the bottom ten percent averaging $28,650 a year.  The industry is set to grow at a rapid 24% rate in the coming decade.  This job growth will translate to some 27,600 jobs in the coming decade providing ample opportunity for job growth and employment stability.
Top Job Duties of a Cardiovascular Technologist
In a recent survey performed by the U.S. Department of Labor (DOL), cardiovascular techs from around the country provided insight into their jobs.  The most common job duties of a cardiovascular sonographer have been summarized below to help you better understand the elements of the job.
Managing comfort and safety of each patient before, during, and after tests
Conducting electrocardiogram (EKG), phonocardiogram, echocardiogram, stress testing, or other cardiovascular tests
Obtain & record patient identification, medical history, and applicable test results
Explaining the results of tests and the testing processes to patients and family members
Monitoring heart rate & blood pressure during diagnostic or therapeutic procedures to detect abnormalities
Top Employers of Cardiovascular Technologists
Medical and Surgical Hospitals
Physician's Offices
Medical and Diagnostic Labs
Specialty Hospitals
Outpatient Care Centers
States with the Highest Employment of Cardiovascular Techs
Texas                   5,160
Florida                4,270
California           4,180
New York            3,110
Pennsylvania     2,850
Top Paying States for Cardiovascular Technologists
District of Columbia   $79,150
Massachusetts             $76,020
New Jersey                   $73,870
California                      $72,910
Connecticut                  $72,240
Additional Resources for Cardiovascular Techs
The American Heart Association (AHA)
American College of Cardiology  (ACC)
Cardiovascular Credentialing International (CCI)
American Society of Nuclear Cardiology (ASNC)
American Society of Hypertension (ASH)
American College of Chest Physicians (ACCP)
Society of Invasive Cardiovascular Professionals (SICP)
International Academy of Cardiology (IAC)
American Society of Echocardiography (ASE)
Alliance of Cardiovascular Professionals (ACVP)
Society of Geriatric Cardiology (SGC)