See a list of Cartography and GIS Programs by Clicking Here!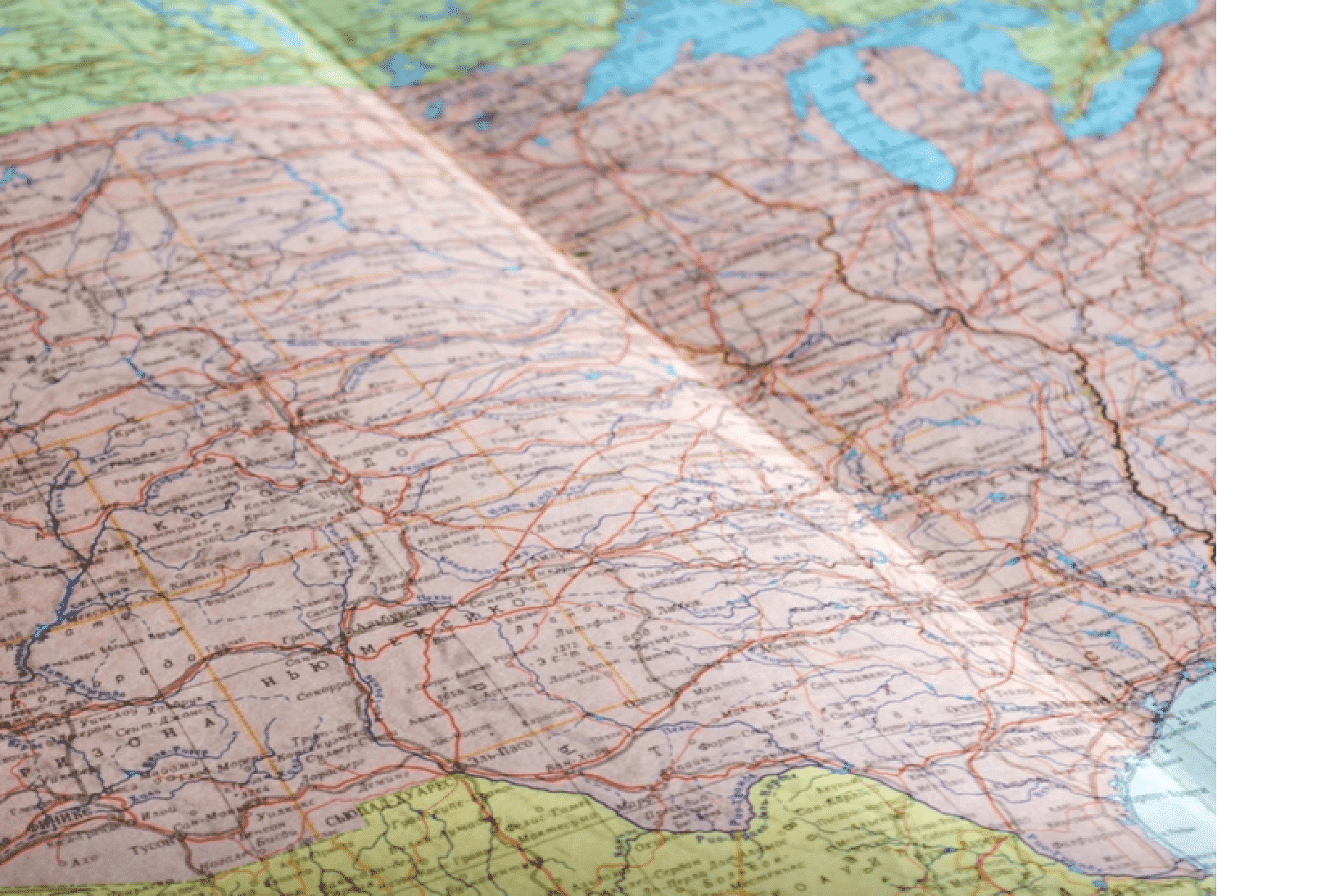 What is Cartography and GIS?
Geographic Information Science & Cartography is a field of study focused on the manipulation of data structures and computational techniques to accurately capture, process, and analyze geographic information.  Cartographers and photogrammetrists use this geographic information to update and create maps & charts used for education, research, regional planning, emergency response, and other uses.
Graphic information science, GIS or GIScience, attempts to redefine geography and its use by blending cartography with cognitive science.  In other words, GIS tools are used to ascertain its impact on society and individuals along with the influence of people on GIS.  Graphic information science pulls more on specialized research fields such as computer science, psychology, mathematics, and statistics while supporting political science and anthropology.
Top Cartography Degrees
Earning a degree in cartography or geographic information science (GIS) can span an array of programs.  First, students have the opportunity to enroll in three primary types of learning modalities.  These include online learning or distance learning, classroom-based programs, or hybrid degree programs.  Second, a student can enroll in a number of degree-based program that include certificates through graduate degrees.  An overview of these program is below to help you decipher which degree path is best for you.
Cartography Certificate Programs
GIS certificate programs are designed to be highly focused programs with a shorter duration that a degree program.  Certificates can take six months to two-years to complete depending on the design of the course and emphasis of the program.  A certificate in GIS can be obtained from number of accredited colleges and universities found below to help get your foot in the door or bolster your existing resume.
Cartography Associate Degrees
Online associate degrees in GIS are typically 2-year programs.  These degrees are often conferred as an Associate of Science (AS) in this area of study.  Students will spend time taking liberal arts classes and core classes in most schools.  By blending general education classes like psychology, sociology, English, and economics with core GIS classes helps to provide students with a well-rounded educational experience.  Many schools today offer classes online or in class for students working to earn their associate's degree.
Cartography Bachelor Degrees
Bachelor degrees are the most popular degree earned in the United States.  In fact, a recent study revealed an all-time high of nearly 34% of American's earning a bachelor's degree.  A bachelor degree is designed to be a four-year degree program at most schools fusing liberal arts classes with core classes.  The core classes will help students understand the world in which we live by improving analytical skills and keenly interpreting real issues in the physical and cultural environment.
You may have the opportunity to earn a GIS degree as a generalist or within an area of specialization.  General degrees may be conferred as a Bachelor of Arts (BA) or a Bachelor of Science (BS) depending on the program emphasis and curricular design.  Specialized fields of study can include:
Water Resources
Cartography
Geographic Information Science
Urban Planning
Regional Planning
Physical Geography
Environmental and Resource Studies
Location Analysis
Environmental Interpretation
Cartography Master Degrees
Master's degrees in GIS are conferred as either a Master of Science (MS), Master of Applied Geographic degree (MAGeo), or a Master of Arts (MA) as a function of the curricular design.  The master's degree is a 2-3 year program at most universities depending on the course load and time taken to complete the thesis project.  Areas of specialization in GIS at the master's degree level include the following possible academic tracks: land management, land use planning, location analysis, environmental management, transportation systems, planning, remote sensing, cartography, and geographic information science.
While most colleges and universities require a thesis project as part of a master's degree, some schools provide an alternative.  In most cases, this alternative comes in the form of additional approved core classes as an offset to the thesis.  If this alternative resonates with you, make sure your school of choice provides this option.
Educational Requirements for GIS Majors
In terms of educational requirements, Geographic Information Science & Cartography degree holders will have typically studied the following courses while in college:
Schools Other Students Requested Information From:
Employment Information & Specializations in GIS
For students that earn a college degree in Geographic Information Science & Cartography, there are several fields of specialization that one can pursue.  The options range from teachers, geographers, surveyors, landscape architects, urban planners, conservationists, civil engineers, and mapping technicians to name a few possible career tracks.
Job Growth & Career Outlook in Cartography
The job growth in the greater Geographic Information Science & Cartography domain are well above average.  For example, the rate of job growth for cartographers is expected to rise an astounding 29% through 2024 and urban planners a 6% growth rate is expected during the same period.  Given the broad nature of the Geographic Information Science & Cartography degree, compensation after graduation can vary greatly from career field to career field given prior experience and geographic location.  Related fields include teaching, curriculum design, research, surveying, urban planning, and mapping technician.
Where Do Cartographers Work?
Students earning a degree in GIS will be equipped to launch a career in a variety of fields of study that include private industry, government agencies, business, planning, mapping, foreign service, marketing research, industrial location, resource evaluation, transportation, environmental analysis, and many more industries.
Additional GIS Resources for Students
For students and GIS professional looking for additional resources, we have found two outstanding sources for additional information.  The Association of American Geographers (AAG) and the International Cartographic Association (ICA) are organizations that provide tools, resources, and professional networking opportunities for individuals both domestic and internationally.