See a list of Design and Visual Communications Programs by Clicking Here!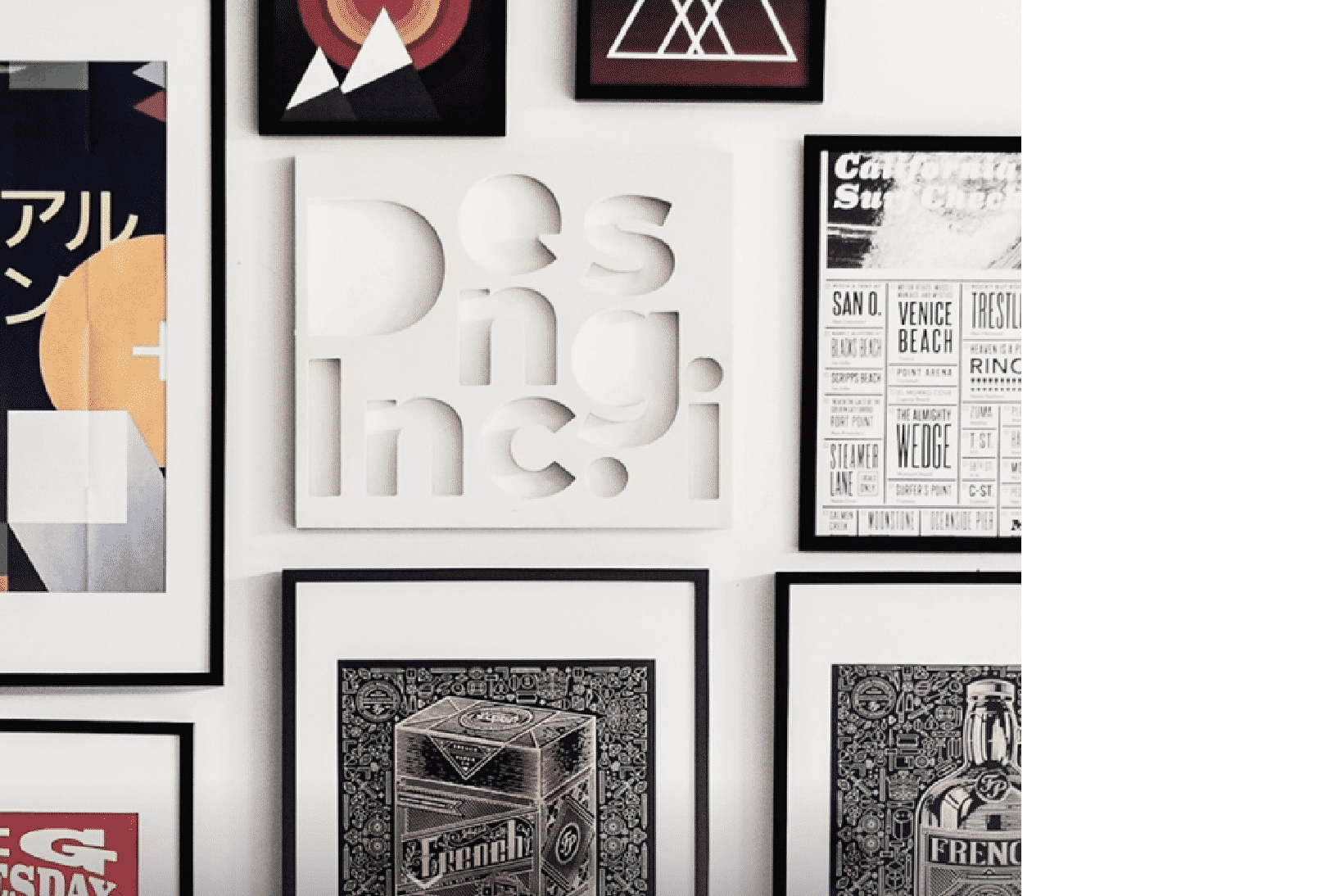 What is Design and Visual Communications?
Design and Visual Communications is a field blending disciplines of art and business to arrive at visual art used for a variety of commercial applications.  Visual communication degree jobs may include professionals creating and designing a multitude of mediums for a corporation or agency.  Examples of communication design mediums are commercial advertisements, book jackets, corporate logos, signage, album covers, posters, personal stationary, advertising billboards, banner ads, magazine covers, television advertisements, website landing pages, and marketing campaigns.
The common denominator in design and visual communications is the value added by a professional to add value to a product, service, or idea.  Commercial artists are not one-trick ponies.  Conversely, they rely upon a variety of tools and skills to serve customers and promote a concept or product.  Visual designers will have one or more of the following skills to employ for each job:
Painting
Illustrating
Free-hand Drawing
Graphic Design
Advertising Expertise
Visualization
Graphic Editing
Animation
Media Knowledge
Story-boarding
Conceptualization
Top Design & Visual Communications Degrees
Prospective college students seeking to earn a degree or certificate in design have myriad options to choose from.  Programs range from undergraduate certificate programs to degree programs both in class and online.  The combination of options may be confusing at first, but we have taken the time to break them down into bite-size chunks for you.
By slicing each degree type into manageable sections, students can easily align programs with personal priorities and link up with colleges that fit your objectives.  A summary of the most popular degree programs for a visual communication major can be found below.
Design & Visual Communications Certificates
Online certificate programs in design can come into two primary levels: undergraduate and graduate. Undergraduate certificate programs are remedial tracks emphasizing the basics in visual communications.  Students in an undergraduate certificate program will learn the basics with an emphasis on career readiness.  Examples of classes you may find in an undergraduate certificate program include:
Survey of Art & Culture
Computer Graphics
Color and Design Theory
Informatics
Marketing
Networking Communications
Photography, Editorial Photography & Color Photography
Studio Lighting Techniques
Website Development
Studio and Field Production
Music and Film Appreciation
Interactive Design
2D and 3D rendering & animation
Electronic Illustration
Sales and Sales Management
Graduate certificate programs in design are upper level classes aimed at working professionals and qualifying students.  A series of classes focused on a specific area of design provide key skills and knowledge to experienced professionals to help upskill, remain competitive, and enhance career growth.
Associate's Degree in Visual Communications
An online associate degree in visual communication can be conferred as an Associate of Arts (AA) or an Associate of Applied Science (AAS).  Degrees will be conferred as a function of the program emphasis and curricular design provided by the school.  Associate degrees take approximately 2-years to complete for full-time students.
AAS and AA programs mix liberal arts education with core classes to provide a balance, integrative set of thinking skills for students.  General education courses may include classes such as philosophy, creative writing, psychology, and business administration.  Core classes will vary by school and include classes in photography, sales, digital branding, social media, brand development, digital photography, public relations, visual merchandising, computer rendering, and entrepreneurship.
Bachelor Degrees in Visual Communications
A bachelor's degree in visual communications and design can be found in a course catalog as a Bachelor of Arts (BA).  Online bachelor of arts in design is a 4-year program for full-time students.  Part-time students will take longer to complete as a function of course load and college requirements.  Bachelor's degrees are the most popular degree track and much like an associate's degrees they include a fusion of liberal arts education or core curricula.
To help provide some additional structure to the bachelor degree program in design, we have assembled a typical course for you to review.  Classes may include:
Introduction to Design
Drawing
Form and Color
Graphic Design
Photography for Designers
Design: Aesthetics and Experience
Coding for Designers
3D Design
Visual Communications
Sustainable Design
Interactive Media
Product Design
Global Fashion
Lighting Technology
Information Design
Computer Aided Design (CAD)
Interactive Media
Employment Outlook in Visual & Design Communications
Visual communications jobs are growing briskly and forecast to continue in the coming decade.  National surveys performed by the BLS indicate a rapid growth for visual communications majors.  Examples include the fact that multimedia artists will grow 8%, video editors at 13%, and web developers at 15% growth rate in the coming term.  Job growth will often translate to employment opportunities for qualified candidates.  Likewise, upward mobility occurs as change transpires in a business or industry.
Visual communications majors will discover a wide breadth of jobs in the marketplace after graduation.  The skills acquired while in college are not limited to a singular job thus opening doors for a robust career in various industries.  Students can elect to specialize in school in graphic design or online advertising.  Alternatively, a student can build skills on the job that relate to a specific industry.  Both pathways provide the skills and technical know-how for visual designers to incorporate into a team and add substantial value to a campaign or initiative as a contractor or full-time employee.
Visual Communications Career
The median annual income for a Visual Communications professional is $65,300 with the top 10% earning $115,960 on average with the bottom ten percent average just under forty-thousand dollars a year.  The large span in overall compensation for a visual communications specialist is driven by organization type, work experience, job duties within an organization, and employment type.
Job growth in the greater Design and Visual Communications domain are well above average.   Projected growth for designers is 8% per the BLS translating to some 15,900 added jobs over the coming decade.   Related fields in vision communications and design may include careers in public relations, corporate training, conferences, graphic design, advertising, corporate marketing, blogging, and editing.
List of Visual Communications Associations
For additional information, students may consider researching non-profit associations.  Organizations like these provide member benefits and resources for professionals in the field.  With networking opportunities and cutting-edge research, associations may be a beneficial tool to help advance your career in the field of visual design.