See a list of Family Practice Nurse Programs by Clicking Here!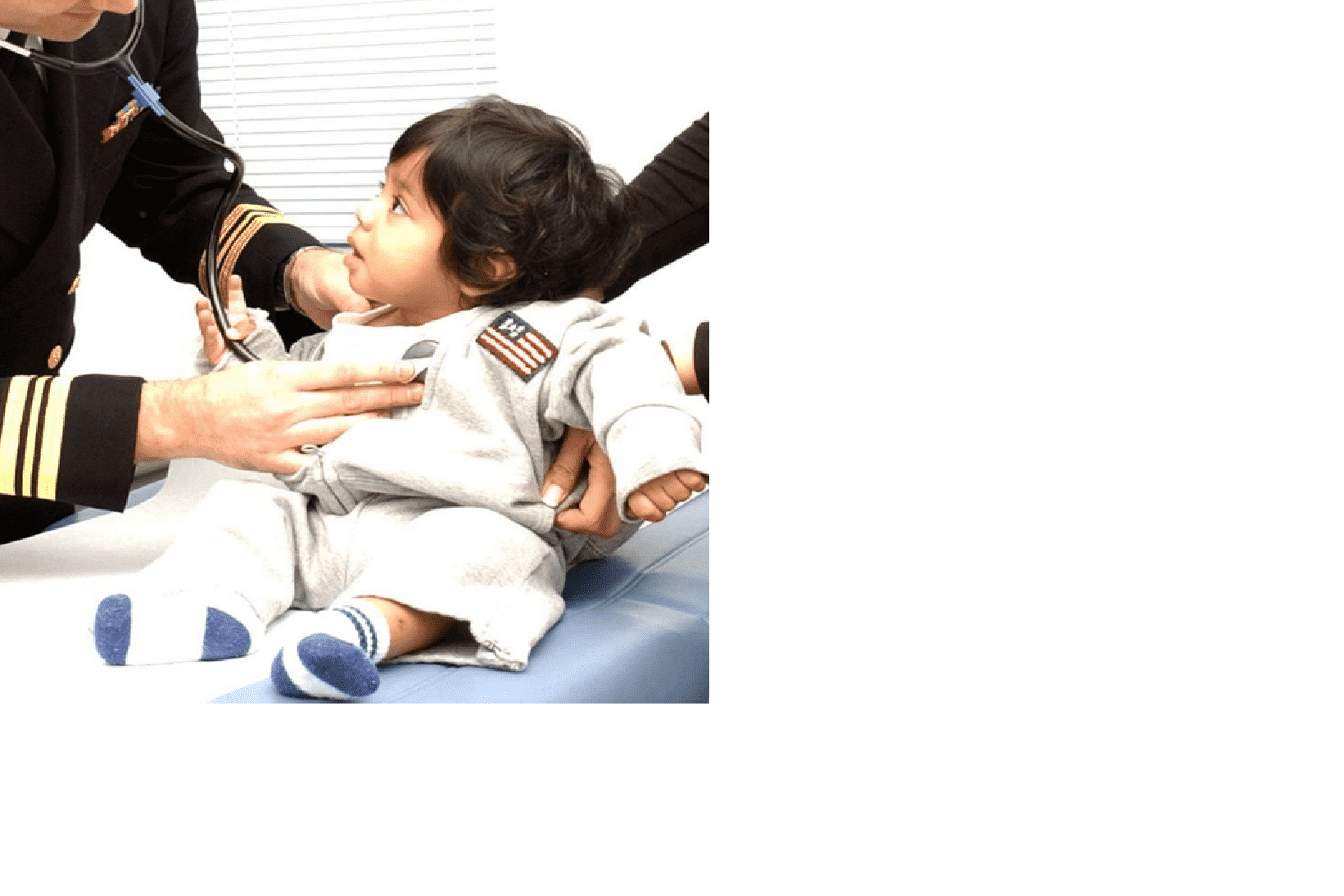 What is a Family Practice Nurse?
Family Practice Nursing or Family Nurse Practitioner (FNP) is a branch of nursing emphasizing both comprehensive and continuous care for a family and their family members for all genders, ages, diseases, and body systems. A Family Practice Nurse is a division of primary care nursing focused on a holistic health approach placing weighted consideration for the patient within context of family and community with a trained eye towards health and disease prevention. Family Practice Nursing involves working directly with patients and help identify and solve problems.  The Family Practice Nurse profession fuses compassion, technology, science, and medicine into a fulfilling vocation.
A Family Nurse Practitioner or FNP is an APRN (Advanced Practice Registered Nurse providing a full suite of healthcare for individuals and families of all ages.  Family Nurse Practitioner's provide preventative healthcare, well checks, health assessments, screenings, physicals, counseling, and education for a range of patients.  FNP's are also trained to diagnose and treat both chronic and acute illness for patients of all ages and body systems.   In terms of work setting, a Family Nurse Practitioner can be found in private offices, clinics, hospice facilities, homes, schools, and community health centers.
Upon completion of the FNP program, students will be expected to perform following set of responsibilities:
Independently screen, educate, manage & diagnose patients
Provide care for your own panel of patients
Be licensed to care for patients of all ages
Independently prescribe medications
Manage patients along with specialty doctors, as needed
How Do You Become a Family Nurse Practitioner?
A family nurse practitioner is a nurse practitioner that has earned a specialty in family medicine.  In most cases, a FNP will have substantive experience working as a Registered Nurse before going back to school to earn a master's degree.  By earning a master's degree in nursing, you will become an Advanced Practice Nurse (APN) or Advanced Practice Registered Nurse (APRN).  An APN is a nurse specialist with a doctorate or master's degree in nursing trained to provide healthcare services often provided by physicians.  The four types of APN's include the following:
Certified Nurse Practitioners – A CNP or Certified Nurse Practitioners are a type of APRN working side-by-side with physicians, performing medical research and advocating for patients. CNP's may elect to specialize in various sub-categories of healthcare such as: family care, pediatrics, oncology, women's health, cardiology, surgical services, and pain management.  Certified Nurse Practitioners work in an array of settings like small clinics, home care, physician's offices, and hospitals.
Certified Nurse Midwife (CNM) – Certified Nurse Midwife fuses the work of a midwife with that of a gynecologist. A Certified Nurse Midwife is very active in the overall management of a woman's health and will provide exams and consultations in a medical office or in a home.  CNM's will typically have the autonomy to make critical care and health care decisions.
Clinical Nurse Specialists – A CNS or Clinical Nurse Specialist the final type of APN and is authorized to provide specialty care or primary patient care. Examples of specialized care include differing domains such as: care type (psychiatric, pediatric), medical setting (emergency room, clinic), demographic (elderly, children), disease type (diabetes, oncology), and medical concentration (stress, pain).
Certified Registered Nurse Anesthetists (CRNA) – A Certified Registered Nurse Anesthetist (CRNA) is an APN providing anesthesia to patients from the infirm to healthy individuals. A CRNA can work in a nursing care facilities, private clinic, public healthcare institution, home care, physician's office, hospitals, school, or military facility.
In order to become a Family Nurse Practitioner, you will need to earn a Master's Degree in Nursing or a Doctorate Degree in Nursing from an accredited, state nursing board approved school.  Next, you will need to receive a certification to practice in your state of residence by the AANP or ANCC.
Educational Requirements of Family Practice Nurses
In terms of educational requirements, Family Practice Nurse degree holders will have typically studied the following courses while in college:
Where Do Family Nurse Practitioners Work?
Graduates from accredited Family Nurse Practitioner programs will be able to work independently and as part of a medical team for the benefit of a patient.  The work settings of a FNP will vary by area of concentration, employment opportunities, and career preferences.  A common list of work settings and disciplines available to a family practice nurse include the following:
Primary care
Long-term care facilities
Pediatric Primary Care
Internal medicine
Family Practice
ER/Trauma
Gerontology
Orthopedics
HIV care
Veteran's health
Urgent care
Gastroenterology
Women's Health
Oncology
Cardiology
Perinatal
Neurology
Dermatology
Skills & Abilities Required of Family Practice Nurses
Speaking
Critical Thinking
Complex Problem Solving
Instructing
Reading Comprehension
Active Listening
Writing
Oral Expression
Oral Comprehension
Speech Recognition
Written Comprehension
Top Job Responsibilities of a Family Nurse Practitioner
In a recent survey completed by the Department of Labor, Family Nurse Practitioners from around the country provided insight into their job responsibilities.  From region to region and job to job, a FNP will likely be required to perform the following set of job duties and work responsibilities as part of their daily activities.  The top 7 job responsibilities of a family nurse practitioner include:
Manage acute illness and chronic health problems through differential diagnoses and a robust biological science foundation
Analyze, prescribe, and manage a variety of therapies
Provide comprehensive health screenings and assessments plus analyze and interpret those diagnostic procedures
Lead activities and procedures within healthcare organizations
Actively advocate FNP's and the nursing community
Liaise with patients & family members to educate, promote good health, and disease prevention of all types
Utilize impactful patient approaches (family, patient, developmental)
Family Nurse Practitioner Certifications
Upon completion of an accredited FNP program from an accredited institution, you will be eligible to take the Family Nurse Practitioner certification.  The FNP examination can be taken through the American Academy of Nurse Practitioners Certification Program or the American Nurses Credentialing Center.  Details about the FNP examinations are detailed below for your convenience:
The AANP's national certification for family nurse practitioners requires all applicants to meet these minimum requirements prior to taking the certification:
Have an active RN license in good standing
Earned a master's, post-graduate, or doctorate degree from an accredited school
Completed 500 faculty-supervised clinical hours or more
Successfully taken advanced FNP classes in pathophysiology, physical assessments, health assessments, and pharmacology
The ANCC offers the FNP-BC certificate for applicants who have met or exceeded the following standards:
Have an active RN license in good standing
Earned a master's, post-graduate, or doctorate degree from an accredited school
Completed 500 faculty-supervised clinical hours or more
Completed classes in disease prevention, disease management, health promotion, and differential diagnosis
Successfully taken advanced FNP classes in pathophysiology, physical assessments, health assessments, and pharmacology
Both the AANP and ANCC require FNP professionals to recertify every 5 years in conjunction with specific clinical requirements and continuing education thresholds for your state of residence.
Online Colleges Offering Degrees in Family Practice Nurse
Employment Information & Specialization
For students that earn a college degree in Family Practice Nurse, there are several fields of specialization that one can pursue.  The options range from dental hygienist, Registered Nurse (RN), post-secondary teacher, researcher, virologist, biologist, biological technician, biomedical engineer, microbiologist, medical scientist, diagnostic medical sonographer, nuclear medicine technologist, nursing assistant, MRI Technologist, registered nurse, EMT, LPN, LVP, physician assistant, social worker, and vascular technologist to name a few possible career tracks.
States with the Highest Number of Family Nurse Practitioners
New York   13,060
California   12,740
Florida          8,940
Texas             8,890
Ohio              6,650
Top Paying States for Family Nurse Practitioners
California             $124,330
Alaska                   $121,250
Massachusetts     $117,860
Hawaii                   $117,180
New Jersey            $115,230
Top Paying Cities for Family Nurse Practitioners
Altoona, PA                $180,520
San Francisco, CA     $158,050
Salem, MA                  $155,320
San Jose, CA               $145,480
Vallejo, CA                  $142,210
Job Growth, Salary, and Related Fields
The job growth in the greater Family Practice Nurse domain are well above average.  For example, the rate of job growth for a Registered Nurse is expected to rise 16% through 2024 and dental hygienist a brisk 19% growth rate is expected during the same period.  Given the nature of the Family Practice Nurse degree, compensation after graduation can vary greatly from career field to career field given prior experience and geographic location.  Related fields include teaching, research, genomics, immunology, radiobiology, neuroanatomy, pharmacology, nursing, medical science, and microbiology.