See a list of Nurse Midwife Programs by Clicking Here!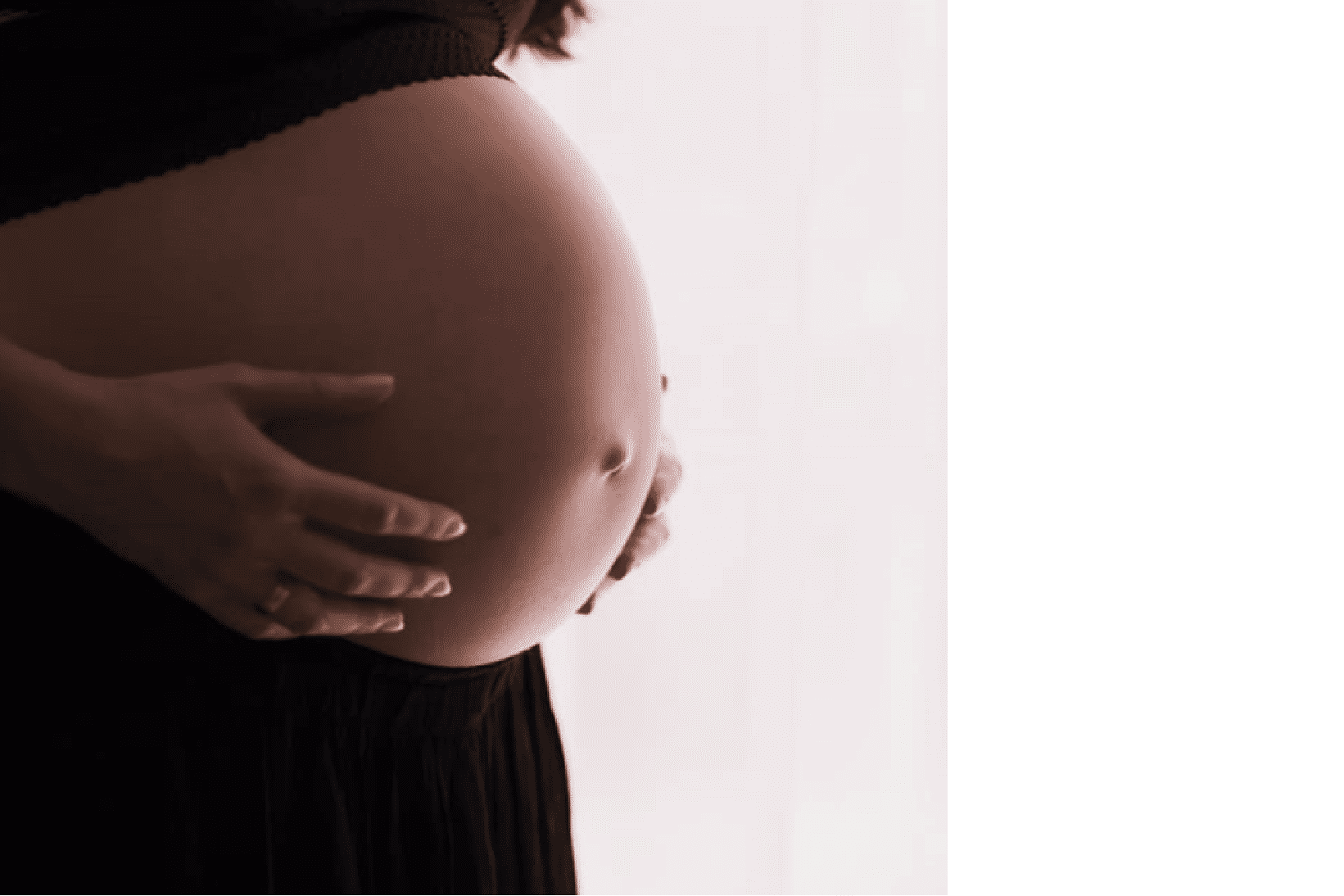 What is a Midwife?
A Nurse Midwife is a professional that specializes in pregnancy, childbirth, newborn care, women's reproductive health, postpartum, menopause, and women's sexual health.  Midwives are certified and licensed healthcare providers that attend to women of all ages through various stages of life.  Midwives will be trained in a variety of means to help diagnose, coach, treat, train, prescribe medication, and provide therapy to women.
A Nurse Midwife degree is built upon a set of rigorous coursework that helps to prepare students to become well-rounded, knowledgeable nurse practitioners.  After graduating as a midwife, students are equipped to step into a variety of medical, healthcare, science, research, and leadership roles.
Finding success in the Nurse Midwifery domain will require students to have a strong sense of compassion, attention to detail, strong analytic skills, and the resolve to manage a variety of health-based issues.  Nurse Midwifes must delicately balance medical know-how with technical skills in a professional, approachable manner.
Where Do Nurse Midwifes Work?
Nurse Midwife can work in a variety of healthcare settings.  From small clinics to large public healthcare facilities, you can find a Nurse Midwife or Certified Nurse Midwife (CNM).  A cross-section of employment arrangements can include any number of employers and work settings that include:
Hospital
Ambulatory Care Clinic
Home Healthcare Agency
Pharmaceutical Organization
Acute Care Facility
Durable Medical Equipment Facility
Electronic Medial Record Facility
Private, in-home care
Is a Nurse Midwife an Advance Practice Nurse?
A Nurse Midwife is a type of Advanced Practice Registered Nurse (APRN).  An Advanced Practice Registered Nurse are specialized nurses that have completed or become proficient in the following:
Successfully pass a board certified national exam
Earned a Master's, Post-Master's, or Doctorate Degree as a Registered Nurse (RN)
Provide primary and specialty care to patients
Education patients on health concerns
Provide referrals to other physicians and medical professionals
Advocate for patients and coordinate care
Different Types of Advance Practice Nurses
Other types of notable APRN disciplines include the following 4 types of nursing specialties:
Certified Registered Nurse Anesthetists (CRNA)
Certified Nurse Practitioners (CNP)
Certified Nurse Midwife (CNM)
Clinical Nurse Specialists (CNS)
Types of Midwives
There are effectively four groups of midwives for prospective college students to consider.  Women may prefer to receive care from one type of midwife or another depending on geographic location and personal preference.  As you analyze midwife degree programs, keep in mind the applicability and relevance of each in your region.
Certified Midwife (CM)
A certified midwife is a health care professional that has earned a bachelor's degree in a field outside of nursing yet earned a graduate-level midwifery degree from a ACME accredited college.  The ACME is an acronym that stands for the Accreditation Commission for Midwifery Education.
Educational programs for a Certified Midwife includes a variety of health training and skills following curriculum required by a Certified Nurse Midwife.  Similar to a CNM, a Certified Midwife will have pass the American Midwifery Certification Board (AMCB) national certification examination.
After earning a degree and passing the national board exam, Certified Midwives can provide virtually the same services as a Certified Nurse Midwife unless state regulation dictates otherwise.  CM's can work at the same types of organizations as a CMN along with the ability to diagnose patients, provide treatments, and prescribe controlled medication.
Certified Professional Midwife (CPM)
A Certified Professional Midwife is a certified midwife that provides healthcare services to women less broadly than a CM or CNM.  For example, a CPM is not able to prescribe medication in most states.  Certified Professional Midwives can provide services associated with postpartum, birth, and pregnancy for women outside the confines of a hospital.  The most common work settings for a Certified Professional Midwife is a private home or birthing center.
Certified Professional Midwives can earn their certification via two primary paths: formal education or apprenticeship.  The formal education track requires a CPM to successfully complete approved coursework from an ACME accredited institution.  Alternatively, a CPM can complete their education through an approved apprenticeship program.  In either case, Certified Professional Midwives will need to pass a national certification examination administered by the North American Registry of Midwives (NARM).
Certified Nurse Midwife (CNM)
The most popular certification for a midwife is the Certified Nurse Midwife or CNM.  A CNM is a registered nurse with a midwifery graduate-level degree.  Certified Nurse Midwives will need to attend a school accredited by ACME and pass the national certification exam of the AMCB.
Certified Nurse Midwives provide a variety of healthcare services to women over the span of their lives.  Common job duties of a CNM nurse include:
Prescribing medications
Performing routine check-ups
Providing pregnancy, birth, and postpartum care
Performing physical examinations
Advising on sexual health
Providing gynecological care
You can find Certified Nurse Midwives working in hospitals, birth centers, private practices, homes, and a variety of health centers.
Other Midwives
Midwives that do not hold a CM, CPM, or CNM certification fall into the fourth category of other midwives.  This grouping of nurses are not certified by the NARM nor the AMCB but authorized to practice in select states.  Midwives that fall into this category may be licensed and may have passed a national certification examination.
How To Become a Midwife
Earning a midwifery degree and subsequent certifications such as a CM, CPM, or CNM will require students to successfully complete a graduate degree such as a Master of Science in Nursing (MSN) from an ACME accredited institution.  In some cases, midwives are required to hold a post-master's degree and/or doctorate degree to practice.   Check with your state's governing nursing agency to determine which certifications necessitate advanced degrees.
To become a midwife, you will need to complete an application for admissions from a  state-approved, ACME accredited college or university.  Colleges establish their own admissions requirements that will vary from school to school.  Generally speaking, a midwife degree program will require students to hold an associate's degree in nursing or bachelor's degree.  Additionally, some school require applicants to have a current RN license, earn a minimum GRE, have an acceptable GPA, and a series of nursing courses prior to admissions.
Determining how long it takes to become a midwife depends on the school.  Nurse midwife degrees will take eighteen months to three years to complete depending on the program requirements.  After completing an accredited midwife program, you will need to pass a board certified midwife examination such as the AMCB.  With a CPM, CNM, or CM certification in-hand you can apply for licensure as prescribed by your state of residence.  The combination of education, certification, and licensure authorize you to work as a nurse midwife in a variety of capacities for various employers.
Online Midwifery Degree Programs
You can find Nurse Midwife programs online from an accredited college or university in the United States with our online search portal.  With the rapid advanced in technology, midwifery students can participate in classroom chat groups, remotely join classroom lectures, watch nursing videos, webcasts, perform research, and complete projects through digital tutorials.  Prospective midwives can find accredited colleges that offer online only programs or programs that blend on-line and classroom learning known as hybrid degrees.
Hybrid degree programs fuse together the best of classroom learning with the best of online learning.  Earning your midwife degree online can help reduce the overall cost of attending college along with providing students with a high degree of independence and flexibility.  Complete the form below or utilize our degree finder technology to locate online midwifery programs that suit you best.
Educational Requirements of a Nurse Midwife
In terms of educational requirements, Nurse Midwife degree holders will have typically studied the following courses while in college:
Skills & Abilities Required of Nurse Midwives
Speaking
Critical Thinking
Complex Problem Solving
Instructing
Reading Comprehension
Active Listening
Writing
Oral Expression
Oral Comprehension
Speech Recognition
Written Comprehension
Employment in Nurse Midwifery
For students that earn a college degree in Nurse Midwife, there are several fields of specialization that one can pursue.  The options range from psychiatry, nursing assistant, occupational therapy, dental hygienist, Registered Nurse (RN), post-secondary teacher, researcher, audiologist, physical therapist, registered nurse, EMT, LPN, LVP, and physician assistant to name a few possible career tracks.
Job Description of a Nurse Midwife
Per a recent survey of active Nurse Midwives conducted by the U. S. Department of Labor, a typical day can be quite varied.  Depending on the work setting and defined responsibilities for that specific work environment, the daily activities for a nurse midwife will fluctuate.  The following to represent the majority of the job duties associated with a Nurse Midwife:
Develop, implement, and manage individualized healthcare management plans for patients
Perform emergency medical care and intervention procedures as required
Provide patients with appropriate and timely consultation and medical care. These can include prenatal, intrapartum, postpartum, and infant care to patients and their family members.
Management of fetal care plan and fetal development such as heartbeat, uterine measurements, fetal position, fetal size, and fetal weight.
Crisp and concise communication of treatment plans and medical procedures with patients and family members.
Job Titles of a Nurse Midwife
Depending on the clinic or hospital and region of the country, a Nurse Midwives may be called by different titles with varying job responsibilities.  A sampling of job titles associated and nomenclature associated with the core job responsibility of a Nurse Midwives include:
Nurse Midwife
Nurse Midwife/Clinical Instructor
Certified Nurse Midwife (CNM)
Staff Midwife
Staff Nurse Midwife
Certified Nurse-Midwife
Clinical Site Coordinator and Supervisor
Senior Instructor, Certified Nurse Midwife
Staff Certified Nurse Midwife
Nurse Midwife Salary and Job Outlook
The job growth in the greater Nurse Midwife domain are well above average and expected to rise 31% through 2024 adding some 2,500 jobs to the nursing sector.  For reference, the rate of job growth for a Registered Nurse is expected to rise 16% through 2024 and Nurse Midwife an astounding 31% growth rate is expected during the same period which are both well above the average composite growth rate of 7%.
The mean annual wage for a Nurse Midwife is currently $102,390 or $49.23 per hour.   Given the nature of the Nurse Midwife degree, compensation after graduation can vary greatly from career field to career field given prior experience and geographic location.  Related fields include teaching, research, nursing, genomics, immunology, psychology, neuroanatomy, pharmacology, nursing, medical science, and microbiology.
Largest Employers of Nurse Midwives
Physicians' Offices                          2,830
Medical and Surgical Hospitals   1,610
Outpatient Care Facilities             750
Offices of Health Practitioners     770
Colleges and Universities              100
States Employing the Most Number of Nurse Midwives
California           740
New York           480
Georgia               370
Massachusetts   340
Maryland            310
Highest Paying States for Nurse Midwives
California            $132,950
Iowa                     $125,650
New Jersey         $112,370
Massachusetts   $112,290
Oregon                $108,240
For more information about earning a Nurse Midwife degree, simply visit the accredited colleges and universities below or visit our online nursing resource page or career portal to learn more careers in nursing.  Associations can be a useful resource for nursing graduates to help promote the field of study and advance your career.  Top-tier organizations include the NACPM and MANA focused on midwifery and the vocational health of its collective member group.