See a list of Oncology and Cancer Biology Programs by Clicking Here!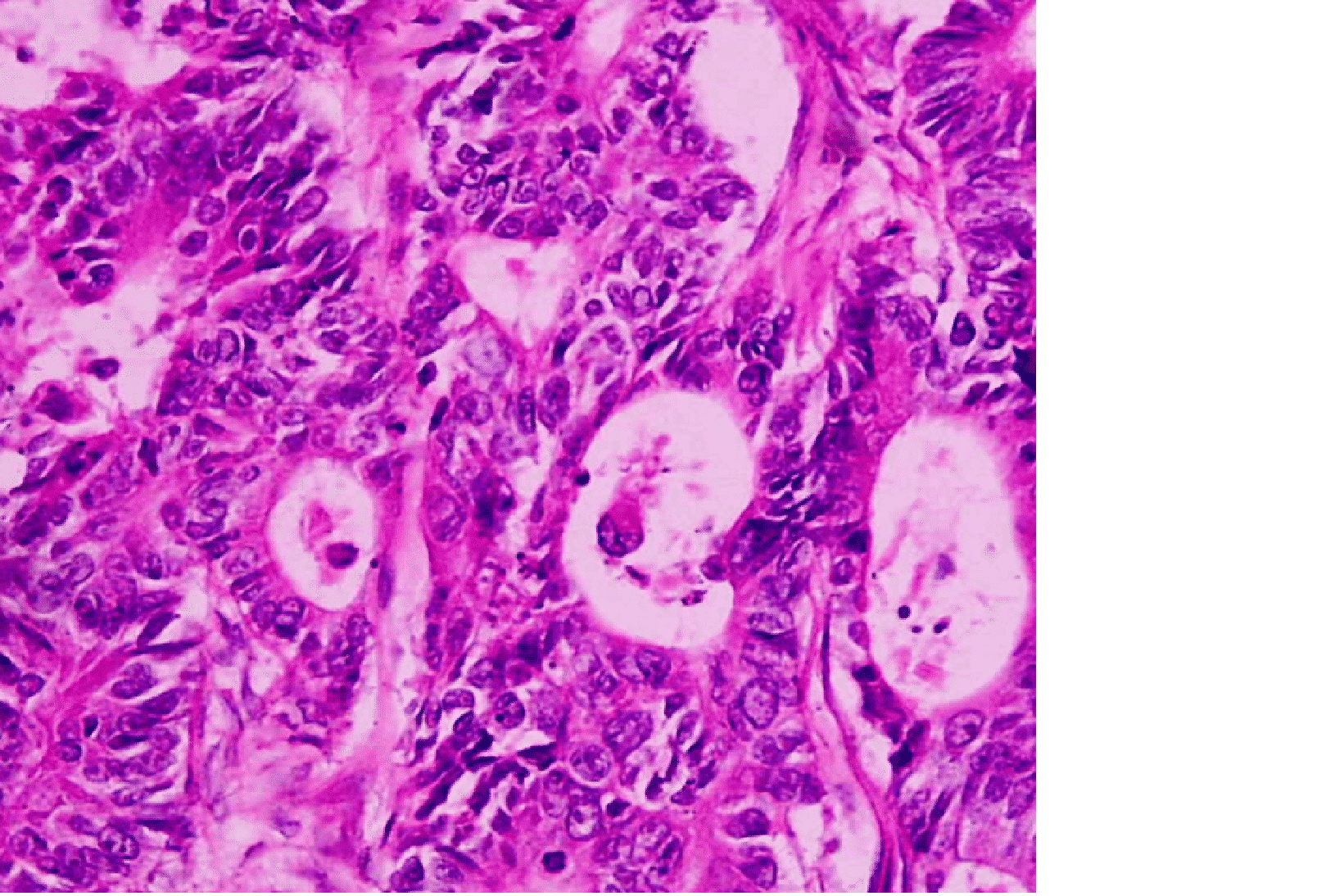 What is Oncology and Cancer Biology?
Oncology and cancer biology are fields of study within medicine focused on cancer.  Oncology emphasizes the diagnosis, prevention, and treatment of cancer.  Cancer biology takes a systems approach to cancer research taking a holistic view of cancer.
In plain terms, cancer biologists look at a number of biological scales and clinical manifestations to best understand cancerous properties and complexities.  Examples of scales can include cellular behavior, histology, genetics, epigenetics, signaling networks,  and epidemiology.
The cancer biology degree helps to inform students on the genetical behaviors of cancerous cells, the malignancy of living systems (including organs, cells, blood, tissue), the cell physiology of cancer, viral genes, cancer proliferation, gene expression, tumor suppressor genes, hormonal factors, cancer proteins, signal transduction, metastasis, and the various treatment options (genetic, chemical, radiological).
Top Oncology Degrees
According to the U.S. Department of Labor, most of the occupations in cancer biology require a graduate degree or greater.  In fact, the government's resource portal ONet shows that 78% of survey respondents have a doctoral or post-doctoral training in this field.  Students seeking employment in this field will need to meet the requirements of a graduate or doctoral program.  General requirements for students include a bachelor's degree in biological sciences from a nationally or regionally accredited institution or approved equivalent plus an acceptable grade point average as established by the university.
To help you discover the best cancer biology program for you, we have created an overview of the two most popular programs.  Below you will find a summary of each graduate degree to help you better understand school requirements as you prepare for a career in the field of cancer biology and oncology.
Oncology Master Degrees
Graduate students in a cancer biology program can expect the program to be science-latent and research-intensive.  Master degrees are conferred as a Master of Science (MS) in cancer biology.  An MS degree will typically take a full-time student 2-years to complete.  Part-time students can expect the program to take longer based on course load and school requirements of the program.
Students will take an array of upper-level courses to prepare for work in a research facility or industry setting.  Classes you can expect to see include a variation of the following:
Cancer Epidemiology
Environmental Health
Molecular Epidemiology
Tumor Biology
Biostatistics
Research Methods & Analysis
Behavioral Science in Cancer
Dietary Cancer Prevention
Applied Ethics
Cellular Biology
Molecular Biology
Cancer Biology
Molecular Genetics
In addition to the core classes listed above, students in a graduate degree program should be prepared to perform substantive research.  In most cases, research will culminate with a board-approved thesis project.  A thesis project is designed to add value to the cancer biology domain.  Upon completion, students will be equipped to enter the workforce or continue with their academic work into a qualifying doctorate program.
Oncology Doctorate Degrees
Doctorate degrees in oncology and cancer biology are research-focused.  Students will invest time to analyze pathways, mechanisms, and molecules that are involved in the development of cancer.  Given the fact cancer biology relies on a variety of biological systems, graduate students can expect to work with a variety of students, researchers, and faculty.  The doctoral degree in cancer biology and oncology is conferred as a PhD.
Coursework in the PhD program will typically be quite flexible.  Formal courses are required to ensure students have a solid foundation in biological sciences.  Once established, a student will have the ability to specialize in a particular area of cancer research.  Specializations can combine a particular area of interest with a defined disease.  As an example, a student can elect to study cancer therapeutics within the nexus of genetics, biology, or biochemistry.  In addition to core classes, PhD students will complete substantive research and several lab rotations.
Educational Requirements for Oncologists
In terms of educational requirements, Oncology and Cancer Biology degree holders will have typically studied the following courses while in college:
Employment in Oncology
For students that earn a college degree in Oncology and Cancer Biology, there are several fields of specialization that one can pursue.  The options range from high school teacher, post-secondary teacher, researcher, genomics, immunologist, toxicologist, virologist, biologist, biological technician, biomedical engineer, microbiologist, medical scientist, epidemiologist, food scientist, surgeon, and nutritional scientist to name a few possible career tracks.
Cancer Biology Careers
The job growth in the greater Oncology and Cancer Biology domain are well above average.  For example, the rate of job growth for college professors is expected to rise 13% through 2024 and biomedical engineers an amazing 23% growth rate is expected during the same period.  Given the broad nature of the Oncology and Cancer Biology degree, compensation after graduation can vary greatly from career field to career field given prior experience and geographic location.  Related fields include botany, teaching, microbiology, research, genomics, medical science, immunology, pharmacology, radiobiology, and neuroanatomy.
Best Resources in Cancer Biology & Oncology
The following associations and organizations provide working professionals and students in cancer biology with resources, tools, and professional opportunities.  To learn more about each organization, simply connect with them to find out how they may benefit your research or professional goals.