See a list of Ophthalmic Technician Programs by Clicking Here!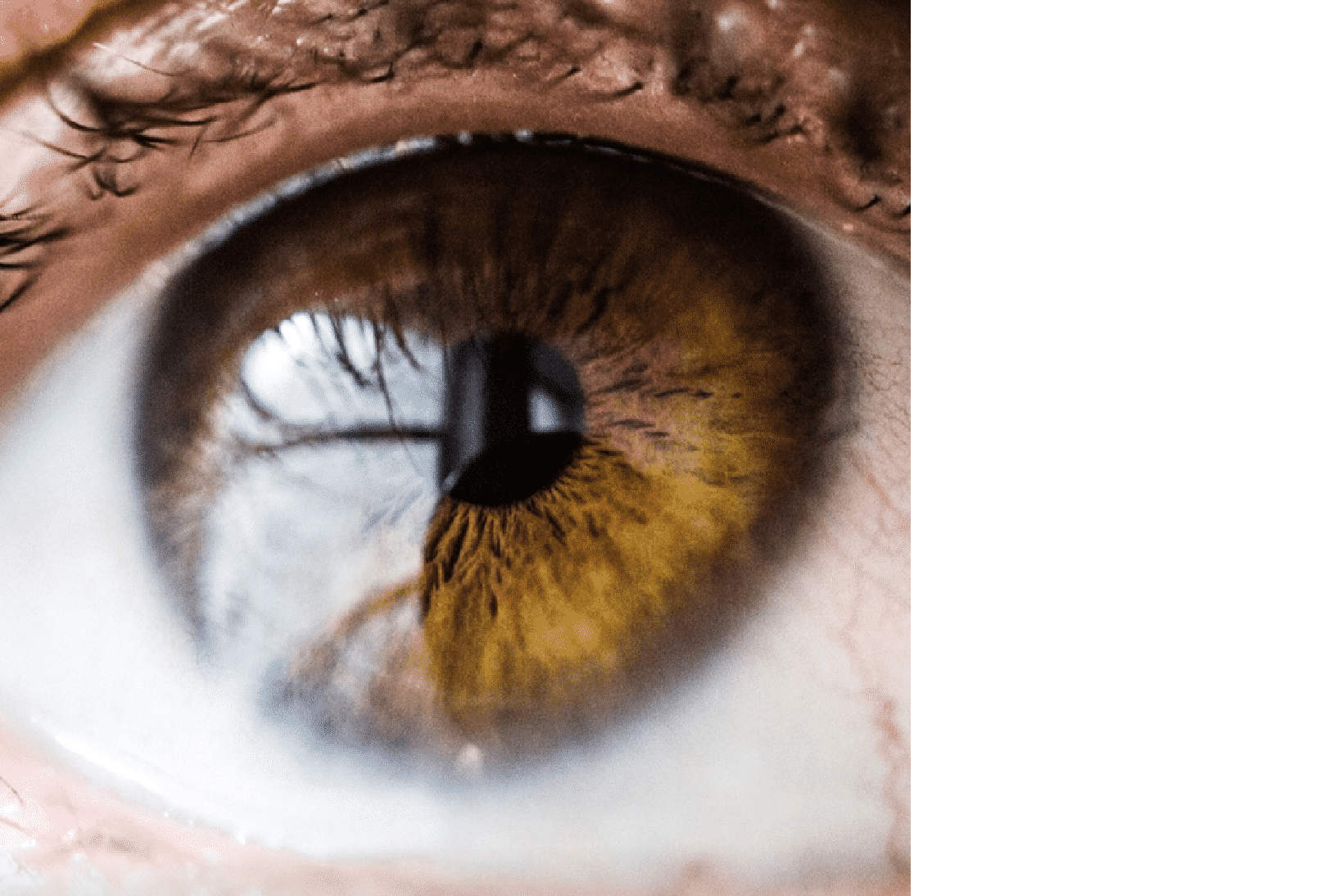 What is an Ophthalmic Technician?
An ophthalmic technician is a medical professional trained to understand the anatomy, physiology, and diseases related to the eyeball.  Ophthalmic technicians (OT's) are specialists that can diagnose and identify issues with the eye and are both a medical professional and surgical specialist.
Ophthalmic Technicians can choose to be generalists or specialists dealing with specific eye diseases or parts of the eyeball.  A few of the specialties worth noting include: immunology, uveitis, veterinary ophthalmology, vitreo-retinal surgeon, refractive surgery, pediatric ophthalmology, retinal ophthalmology, cornea, cataracts, glaucoma, medical retina, ocular oncology, ophthalmology pathology, and neuro-ophthalmology.
Top Ophthalmic Technician Degrees
Ophthalmic technicians and assistants have an important job to fulfill in the eye industry.  Technicians work closely with eye doctors performing a number of vital tasks ranging from performing eye tests, manipulating specialized equipment, and properly preparing customers.  As such, degree and certificate programs are constructed to prepare technicians for technical and professional demands of the workplace.
Degree programs will provide students with knowledge and skills that include medical terminology, physiology, anatomy, pupillary assessment, tonometry, visual assessment, and regulatory guidelines.
Formal credentials for ophthalmic assistants will come in two primary forms: a certificate program and an undergraduate degree.  To help you find the right program and the best college for you, we have created a summary of each program below.  Additionally, you can quickly connect with accredited colleges and universities that fit your criteria and professional objectives with a simple click.
Ophthalmic Technician Certificate Programs
Certificate programs are designed to provide students with a set of focused courses to prepare for a job in the field of study after graduation.  A certificate for ophthalmic assistants can be taken in a traditional classroom setting or through a distance learning platform.
Online learning and online degrees for Ophthalmic Techs is a viable option for working students or those that require additional flexibility with scheduling.  It is important to understand the value employers in your city or town place on professional certificates.  Make sure to invest time discussing the viability of degree programs versus certificate programs with optometrists in your area prior to committing to a specific certificate program.
Ophthalmic Technician Associate Degrees
Associate degrees for Ophthalmic Technicians are designed to be 2-year programs for full-time students.  Part-time students should expect the program to take longer as a function of program pace and course load.  An associate degree in the field will either be conferred as an Associate of Science (AS) or an Associate of Applied Science (AAS).
Students can expect to take a combination of general education courses along with core classes to provide a well-rounded educational experience.  General education classes may include English composition, psychology, economics, communications, sociology, and philosophy.
Core classes will include a number of science-based classes regardless of the institution you select.  Examples of core courses you may find in an Ophthalmic Assistant program may include:
Anatomy & Physiology
First Aid and CPR
Biology
Mathematics and Statistics
Ocular Anatomy
Medical Terminology
Clinical Skills in Ophthalmology
Advanced Ocular Pathophysiology
Diagnostic Procedures
Ophthalmic Pharmacology
Ethics and Legal Issues in Healthcare
Chemistry
Educational Requirements for Ophthalmic Techs
In terms of educational requirements, Ophthalmic Technician degree holders will have typically studied a variety of biological and medical courses.  Examples of common classes found in certificate and associate degree programs include:
Employment for Ophthalmic Techs
Ophthalmic techs earning a college degree or professional certificate will be equipped to launch a career in eye care.  Students can apply to eye care facilities or establish a direct-hire arrangement depending upon state qualifications and employer preference.  Alternate career paths can exist for OT's with similar skills.  Examples of similar career opportunities include medical assisting, biomedical technician, medical insurance coding, medical equipment repair, and medical billing.
Where Do Ophthalmic Assistants Work?
An Ophthalmic Technician and Assistant can be found in a number of healthcare and medical facilities.  The primary places of employment will include teaching hospitals, eye clinics, and eye centers.  Regardless of the institutions affiliation with a state agency or private practice, the job itself will be very similar.  The processes and procedures within the job may vary slightly from location to location but the skills learned in college will be transferrable from organization to organization.
Job Titles for Ophthalmic Assistants and Techs
As you think about a career in the eye industry, it will be vital to your success to learn job titles and nomenclature in the industry.  To help you better understand the job titles in the eye industry of OT's, we have assembled a list of common titles to review.
Certified Ophthalmic Assistant
Ophthalmic Assistant
Certified Ophthalmic Technician
Certified Ophthalmic Technician-Surgical Assistant (COT-SA)
Ophthalmic Medical Technician
Certified Ophthalmic Technician with Surgical Assisting
Ophthalmic Medical Assistant
Certified Ophthalmic Medical Technician
Ophthalmic Technician
Surgical Coordinator
Ophthalmic Techs Job Duties
To help you better match your skills with the job of an OT, we have assembled a list of the job duties of a tech in the eye industry.  Take the time to understand the intricacies of the job to ensure a good fit with your core skills and passion to help others.
Conducting a variety of tonography tests to measure intraocular pressure
Measuring visual acuity using targeting testing methodologies for near, far, dynamic, and pinhole
Interviewing and documenting patient medical history
Administering oral and topical medications
Conducting a range of visual field tests
Operating complex equipment such as tomographs, autorefractors, phoropters, and retinoscopes
Sterilizing surgical equipment and ophthalmic tools
Assessing the anatomical and functional ocular measurements of the eye or tissue
Measuring corneal curvature of the eye utilizing ophthalmometers and keratometers to help diagnose common issues or concerns
Aiding doctors and physicians in surgical procedures
Conducting ocular motility, refractive, and binocular disparity tests
Communicating with patients to ensure proper procedures are followed after appointments
Ophthalmic Techs Career Outlook
The United States Department of Labor has estimated the growth of Ophthalmic Technicians as well above average.  In fact, the projected growth of the industry is a robust 15% over the next decade.  To compare, the national average for all jobs during this timeframe is around six percent.
A fifteen percent growth in techs in the eye industry will add some ten thousand jobs during the coming reporting period.  Nearly half of those professionals surveyed earned an undergraduate degree or professional certificate prior to starting their careers in the eye industry.
Ophthalmic technicians currently average $32,520 a year which is approximately $17.00 an hour.  The national averages will range from $22,000 to $51,000 a year as a function of work experience, facility, job scope, and overall duties.  The top paying states for OT's include Iowa, Vermont, Connecticut, and Idaho.  Meanwhile, the largest employers of ophthalmic tech include physicians offices, retail eye stores, and medical equipment manufacturers.
Additional Information for OT's
Non-profit organizations and associations that may be worth researching are the ATPO (Association of Technical Personnel in Ophthalmology), JCAHPO, and the American Academy of Ophthalmology (AAO).  Each institution provides industry insights, news, resources, and professional networking opportunities for students across the nation.