See a list of Palliative Care Nursing Programs by Clicking Here!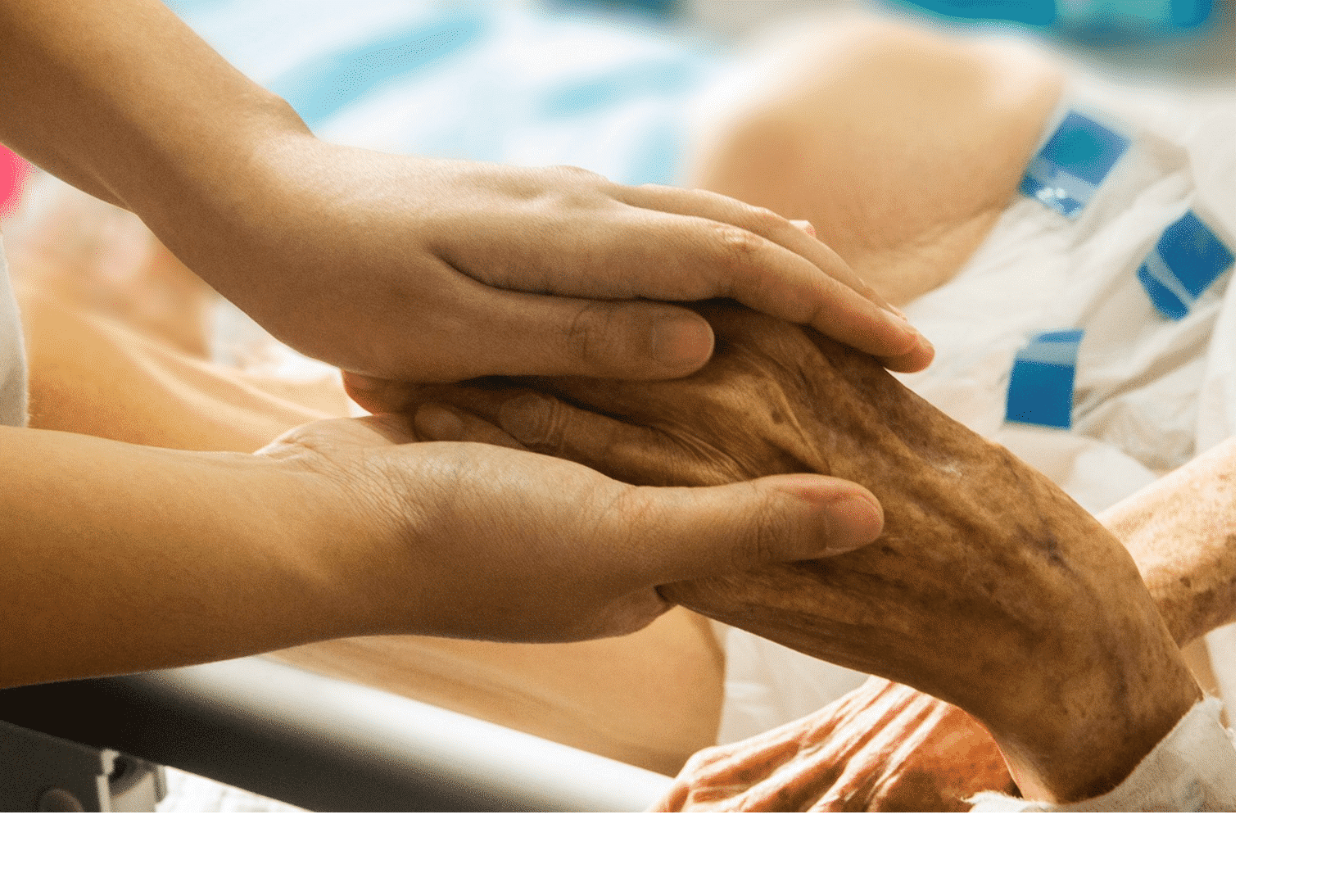 What is Palliative Care Nursing?
Palliative Care Nursing is a multidisciplinary field in nursing that specializes in the  medical care of patients with serious illnesses.  A Palliative Care Nursing practitioner will be trained in a variety of means to help provide relief from pain, stress, anxiety, physical stress, and mental stress to improve the quality of a patient's life.  In the medical community, palliative care is also commonly referred to as symptom management, supportive care, or comfort care.
Palliative care is provided to individuals with a serious life threatening or life-limiting illness.  Care is provided holistically to help not just a patient's disease but rather the whole person in psychological, physical, emotional, and spiritual domains.  The goal with palliative care is the treat and prevent the known side-effects and symptoms of a disease.  Patients may be treated in a formal medical setting such as hospital or outpatient clinic or in an in-home setting under the direction of a licensed medical physician.
How To Become a Palliative Care Nurse
In order to become a palliative care nurse or hospice nurse, you will need the proper education and work experience.  From an academic and practical standpoint, you will need to have a:
Nursing license in good standing
ADN or BSN degree, or higher (LVN or LPN may work, case-by-case)
Successfully pass the NCLEX examination
Individuals who have worked with geriatric patients, late-stage oncology patients, and/or patients with heart disease are well equipped to become a palliative care nurse.  Hospice nurses and palliative care nurses will need possess strong communication skills, attention to detail, and substantive empathy for patients under your care.
Additionally, the Hospice and Palliative Nurses Association has stated that many hospice providers will require a year of nursing experience in acute care or demonstrable competency visa vi professional certifications in hospice or palliative care.
Palliative Care Nursing Degrees and Certifications
Accredited colleges and universities offer palliative nursing care degrees and hospice care programs.  Make sure to invest the time researching programs within a specific school to learn the most current set of subspecialties for palliative care nursing by visiting any of the schools listed below.
These Advanced Practice Nurse (APN) programs are most often offered as a specialty within a college's nursing school at different levels.  For example, specialties for palliative care nursing within a Masters of Science in Nursing (MSN) program can include programs like:
Adult Nurse Practitioner
Adult-Gerontological Primary Care Nurse Practitioner in Palliative Care
Clinical Nurse Specialist-Adult Health
Palliative Care Nurse Practitioner
Acute Care Nurse Practitioner - Hospice & Palliative Care Specialties
Advanced Practice Adult Oncology & Palliative Care
Family Nurse Practitioner
Adult-Gerontological Acute Care Nurse Practitioner
In terms of certifications, a number of different options exist for hospice care nurses and palliative care nurses. The Hospice and Palliative Credentialing Center (HPCC) offers 7 different types of certifications including:
Advanced Certified Hospice and Palliative Nurse (ACHPN)
Certified Hospice and Palliative Nurse (CHPN)
Certified Hospice and Palliative Pediatric Nurse (CHPPN)
Certified Hospice and Palliative Licensed Nurse (CHPLN)
Certified Hospice and Palliative Nursing Assistant (CHPNA)
Certified Hospice and Palliative Care Administrator (CHPCA)
Certified in Perinatal Loss Care (CPLC)
Palliative care nursing certification and hospice nursing certification is valid for 4 years and renewal of the certification requires a specific number of points or hours be earned via professional development activities or approved work settings.
Palliative Care Nursing Education Requirements
In terms of educational requirements, a palliative care nurse will be required to take a number of science-based classes.  The core curriculum will vary from program to program but will generally include keystone courses to help build a solid foundation for palliative care nurses of all types.
What Will I Learn as a Palliative Care Nurse?
The U.S. Department of Labor recently conducted a study of palliative care nurses and hospice nurses to understand their daily functions and job responsibilities.  As such, students and working professionals will need to master the following items to successfully work as a hospice nurse or palliative care nurse.
Advocating and educating patients
Communicate and navigate end-stage diseases
Managing ethical & legal considerations
Making community resources available to patients
Managing pain & disease symptoms
Extend empathy and care to patients and their families of all backgrounds
Understanding the practical and psychological aspects of loss & grief
Supporting family members with bereavement care
Integrating into an interdisciplinary medical care team for the benefit of the patient
Where Do Palliative Care Nurses Work?
Hospice nurses and palliative care nurses work in a broad array of settings depending on where the patient resides.  The work settings can include: hospitals, clinics, private homes, nursing facilities, nursing homes, and adult care facilities.
Outside of the home, it is most common to see palliative care nurses working in settings that help treat patients with chronic care issues or where they live.  When given the choice, an overwhelming percentage of patients will choose to have palliative nurses come to them in their home in lieu of traveling to a hospital or medical facility.
Employment & Palliative Care Careers
Palliative care nursing is a broad field with various career options.  Students earning a nursing degree in palliative care can seek direct-hire employment arrangements or seek similar career paths.
A direct-hire is essentially moving directly from college to a designated employer in a full-time position.  Employers typically provide training while in school to help students quickly make the transition from school to work.
Alternatively, palliative care nurses can pursue employment opportunities in similar fields in the healthcare industry.  Examples of similar careers requiring similar latent skills include: nursing psychiatry, medical counseling, nursing assistant, RN, occupational therapy, health service manager, EMT, physician assistant, physical therapy, and hospice care.
Palliative Care Nurse Jobs & Salary
Projected job growth for palliative care nurses and hospice care is well above the median average in the U.S.  In fact, the jobs within hospice care are some of the most in-demand jobs in the country for the coming decade.
More specifically, the BLS estimates an aggregate 22% growth or approximately 4 million new jobs created in the next ten years in hospice care.  An aging population with greater access to quality care will result in more services and more service providers in this domain.
Palliative care nurse salary numbers will vary from region to region given the demand, work experience, and employment arrangement.  However, the average palliate care nurse salary is approximately seventy-thousand dollars a year.
Nurse assistants and medical service managers will average $28,540 and $98,350 a year on average respectively.  Dive deep into schools of interest and gather information to help you make a quality decision about your future in healthcare.
Resources for Palliative Care Nurses