See a list of Building Inspector and Home Inspector Programs by Clicking Here!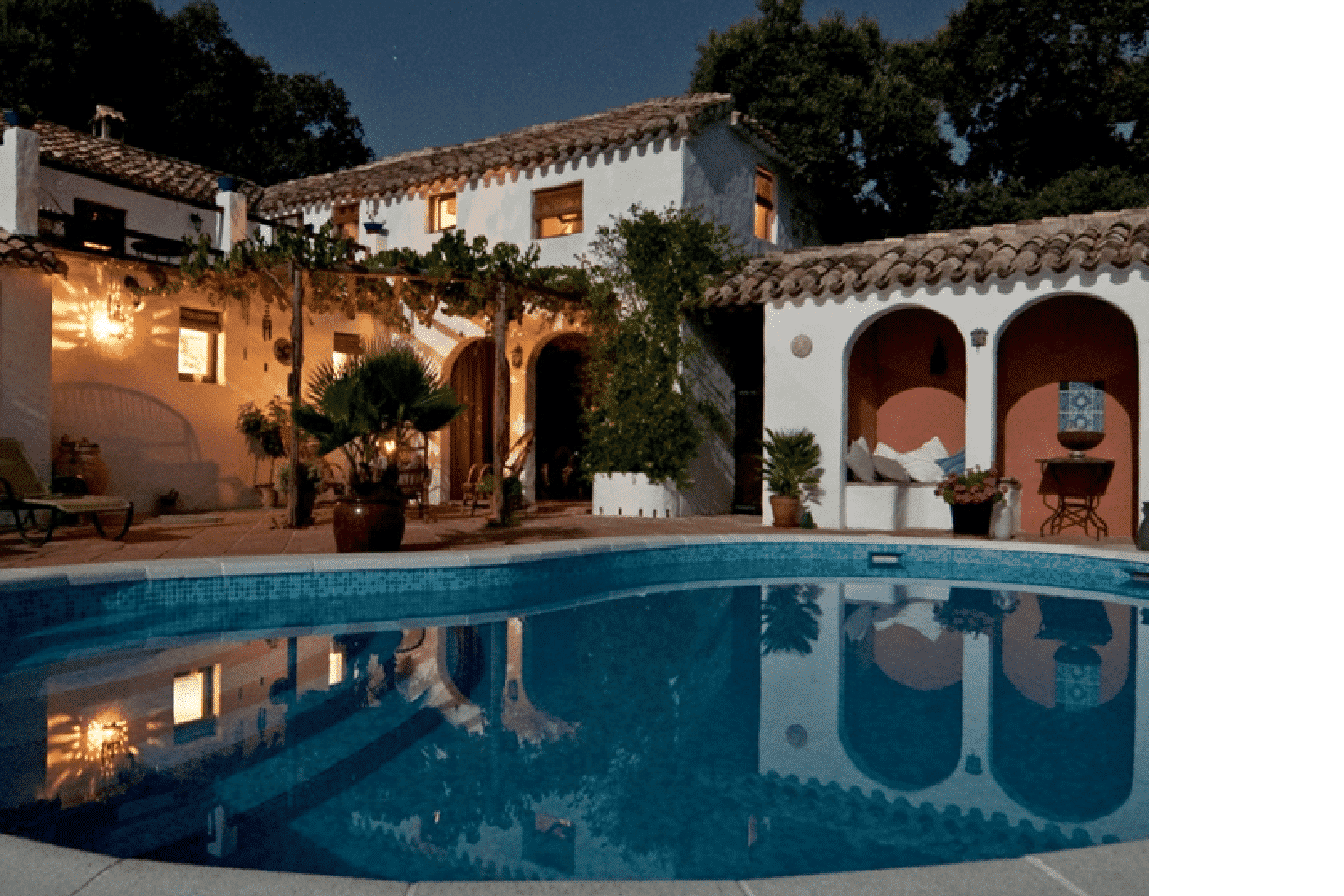 Building Inspector and Home Inspector
Building Inspector and Home Inspector is a field of study in business focused on the assessment, analysis, and communication of a building structure's compliance and safety.  Both a Building Inspector and Home Inspector assess a building or home and render a professional judgement on the degree to which it adheres to applicable building code requirements.
A Building Inspector is often employed by a municipality, township, or county entity and frequently certified with an area of specialty.  The possible specialties of a Building Inspector include residential, commercial, electrical, plumbing, mechanical, rough-in, and final inspection to name a few.
Meanwhile, a home inspector is an independent, private contractor hired by a home owner, developer, or community association to ensure compliance with CCR's, building codes, plumbing, mechanical, electrical, and specialty codes for a given municipality or planned community.
The Building Inspector and Home Inspector degree track prepares students to prudently manage, inspect, and supervise a wide range of projects from small construction projects, high rise buildings, and a variety of associated projects.
What Does a Building Inspector Do?
A building inspector is trained to thoroughly evaluate and examine the structural integrity, quality, and overall safety of buildings.  Inspectors ensure buildings adhere to local, state, and international building codes while complying with applicable zoning and ordinances.
Building inspectors may be called upon to help assess large and small-scale buildings along with new construction reviews and existing buildings.  New building projects may require inspectors to review site plans and blueprints to verify it meets requisite building codes and ordinances.
Existing buildings would necessitate inspectors to address code issues, perform an inspection prior to a sale, or assess an urgent building situation.   Building inspectors can work independently or with a larger organization, typically on a full-time basis.  They will work in the field and in an office providing diversity to the job week over week.
What Does a Home Inspector Do?
A home inspector is a certified, trained professional that assesses a home's overall condition and functionality.  Home inspectors investigates a home's mechanical and electrical systems, plumbing, structural integrity, living spaces, exterior envelope, signs of pest intrusion, and overall aging of a home.
The American Society of Home Inspectors (ASHI) helps to establish a set of uniform standards to be used as a valid baseline for home inspectors.  Home inspectors are hired by homeowners, real estate agents, real estate attorneys, and home buyers to assess a home.
A summation of the inspection is put into a standard report and provided to interested parties albeit the homeowner, bank, lender, real estate broker, closing agent, underwriter, and/or buyer.  Deviations from standards can be addressed by interested parties as part of a sale or used as terms of negotiations by either party.
How to Become a Building Inspector or Home Inspector
Step 1: Earn a College Degree
To maximize your opportunities for success in the field as an inspector, earning a college degree is your best bet.  Inspectors typically need a high school diploma or equivalent, however many employers favor candidates with a degree and work experience in the field.
When selecting a degree or certificate program in home inspection or building inspection, seek program that offer a comprehensive curriculum.  Students learning the basics of home construction, building systems, architectural design, building codes, local ordinances, construction technology, and drafting will have an advantage over basic programs.
Step 2: Work Experience
Students with work experience in the field of inspecting are more likely to successfully transition into the workforce after graduation.  Gain work experience before college and during college, if possible.
Apply to help inspectors with commercial and residential jobs, electricians, plumbers, HVAC specialists, general contractors, or volunteer if work is not available.  The repetition and exposure to variations in inspecting will help meld academic work with pragmatic skills needed to succeed in the field.
Step 3: Training
Building inspector and home inspector training programs will vary by local municipality and state.  If your college or university is outside your home area, make sure to register for local training.
It is critical to your success to know the basics of buildings and home systems along with local codes, ordinances, and standards to accurately complete inspection reports.  Training will likely include time management, organization, legal contracts, zoning, ordinances, documentation, and techniques to efficiently complete a variety of inspections.
Step 4: Licensing & Certification
Depending on your state of residence, you may be required to sit for a state-specific license and/or certification.  Your state will establish a set of educational standards, training requirements, work experience, and insurance requirements.
Some states will allow third-party examinations like the NAHI or ICC while other states curate their own tests.  Even if your state does not require certification, you may be well served to earn additional certifications to add heft and credibility to your resume.
Step 5: Continuing Education & Advanced Degrees
After finding work as a building inspector or home inspector, it is important to know that you will need to keep your certificate and/or license active perpetually.  These can be achieved by taking tests or continuing education credits as prescribed by your state.
In addition to continuing education, it may be worth your time and energy to earn a bachelor's degree in home inspection or building inspection.  An advanced degree can help expand your knowledge base and set you apart from other inspectors in your region.
Top Degrees in Building Inspection & Home Inspection
Earning a degree or certificate in home inspection and/or building inspection can help set you up for success in your career.  Choosing the best degree for you will take research and organization.  Take the time to establish a priority list before selecting a degree program.
Our college admissions guide will help you organize your thoughts and establish what is important for you prior to making a final decision on your college degree program.  A summary of programs in building inspection and home inspection include the following list.
Certificate Programs in Building Inspection & Home Inspection
A certificate program in building inspection and home inspection can come in a variety of flavors.  In some cases, a certificate program can be a 10-12 credit program touching on the essentials of codes and inspection while other programs are more comprehensive lasting 2-3 years.
To determine which program is best for you, simply connect with a number of accredited colleges and universities found on this resource page.  Students earning a certificate in home inspection and/or building inspection can expect to begin a career in an entry-level position and grow into the career over time.
Associate Degrees in Building Inspection & Home Inspection
An associate degree in inspecting is conferred as an Associate of Science (AS).  Online associate degrees in building inspection and home inspection is designed to last 2-years for full-time students.  AS degrees will mix general education courses with core building courses to provide a well-rounded education to students of all backgrounds.  Liberal arts classes will generally include a combination of history, communications, philosophy, art, and psychology.
Core classes found in a home inspection or building inspection degree will generally include similar curriculum.  Schools will provide key classes in the following type of classes: international building codes, residential blueprint reading, commercial blueprint reading, local codes and ordinances, framing, concrete, foundations, electrical, plumbing, HVAC, residential building codes, and architectural drawing basics.
Bachelor Degrees in Building Inspection & Home Inspection
Bachelor's degrees in inspections is conferred as a Bachelor of Science (BS).  Degrees at this level will typically take 4-years of full time study dependent upon core requirements and transfer credits allowed by the school.
Much like an associate's degree, the bachelor degree will meld liberal arts education courses with core building classes.  Both the general education and core classes will be more broad and deep providing students with an even greater level of expertise and understanding.
Students can expect to take upper level classes in construction materials, construction design, home systems, commercial building systems, building envelope inspection techniques, building codes, and uniform standards of home & building inspecting.
School Requirements for Inspectors
In terms of educational requirements, Building Inspector and Home Inspector degree holders will have typically studied the following courses while in college:
Employment in Building & Home Inspection
For students that earn a college degree in Building Inspector and Home Inspector, there are several fields of specialization that one can pursue.  The options range from superintendent, general contractor, specialty contractor, civil engineer, budget analyst, electrician, architect, engineering manager, cost estimator, landscape architect, and project manager in the public or private domain to name a few possible career tracks.
Home Inspectors & Building Inspectors Careers
The job growth in the greater Building Inspector and Home Inspector domain are above average.  For example, the rate of job growth for building inspectors is expected to rise 8% through 2024 and for electricians a 14% growth rate is expected during the same period.
Given the broad nature of the Building Inspector and Home Inspector degree, compensation after graduation can vary greatly from career field to career field given prior experience and geographic location.  Related fields include maintenance, repair, manager, project manager, equipment operator, engineer, and equipment repair.
Resources for Inspectors
Associations such as the NACBI and the ASHI provide seasoned professionals and recent graduates with membership benefits, tools, and resources not found in any other organization.  Well-respected organizations such as these help promote the field of building inspectors and provide professional networking opportunities that help advance inspectors both regionally and nationally.