See a list of Ecommerce Programs by Clicking Here!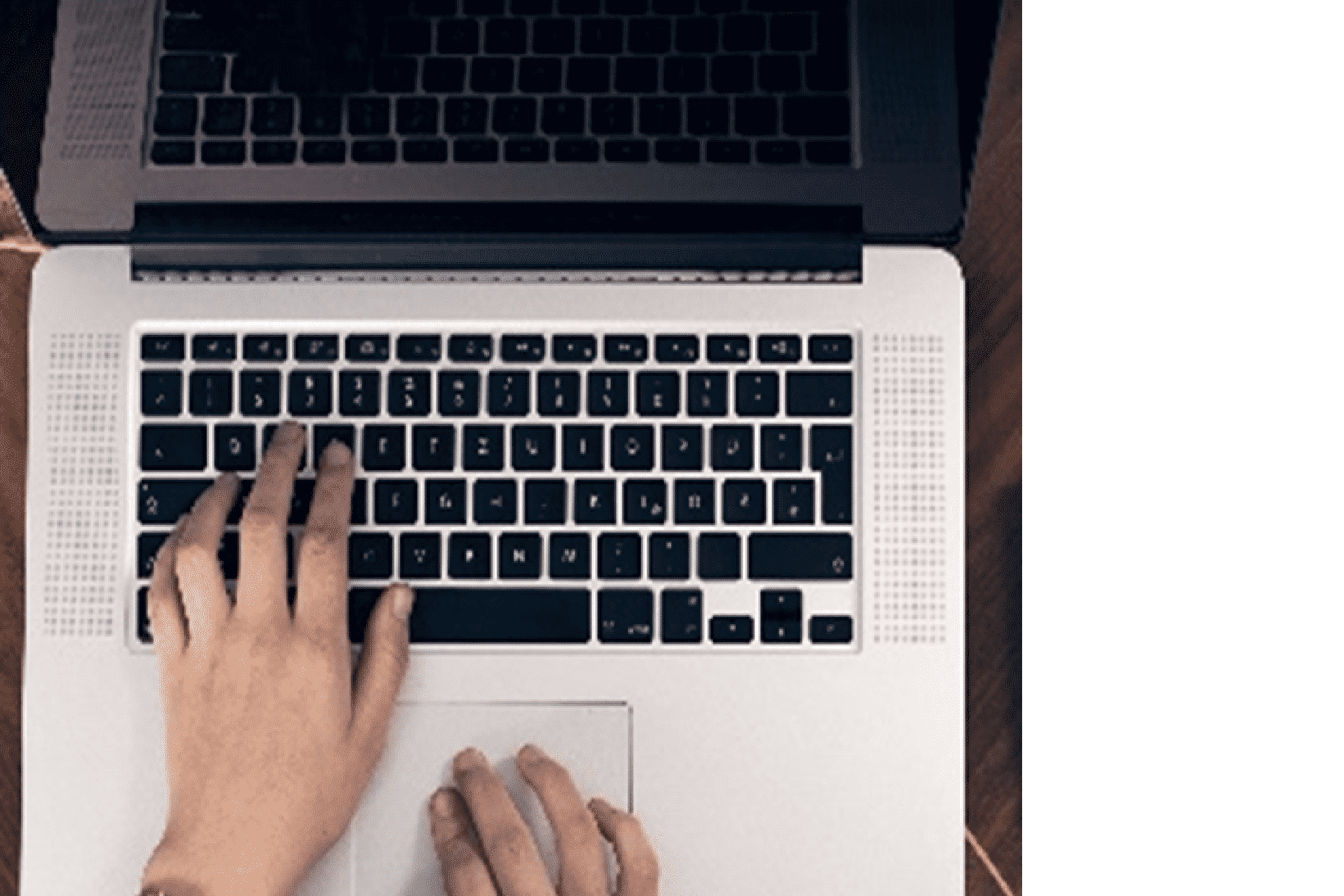 What is Ecommerce?
Ecommerce, also known as Electronic Commerce, is a field of study focused on online transactions.  Electronic Commerce leverages a variety of important technologies such as: automated data collection software, mobile commerce, logistics & supply chain management, electronic funds transfers (EFT), internet marketing, mobile advertising, online transaction processing, inventory control systems, and systems applications.  A typical ecommerce website may engage in one or more of the following business practices:
Online marketplace facilitating B2B, B2C, or C2C transactions
Direct sales to consumers through online shopping portal
Affiliate marketing programs
Business to business selling, buying, and exchanging
Platform for electronic data interchange (EDI)
Data aggregation
Information sharing and education
Marketing and advertising to drive direct or indirect purchases
Banking, currency, or financial exchange portal
Communication platform: personal, informational, business, motivational
Best ECommerce Strategy?
Given the e commerce definition above, practitioners will need to have a range of skills in an ever-changing, exhilarating field.  E commerce business managers and analysts will need to harness technology to effectively communicate an idea or concept.  Capitalizing on electronic commerce trends can be performed in-house or by hiring an ecommerce agency.  Hiring an agency to perform ecommerce solutions such as marketing, fulfillment, and analytics is not uncommon.
Alternatively, an e commerce strategy is to hire all necessary functions.  Team members will need to have knowledge and expertise in a variety of areas of business and technology that include: software acumen, systems integration, SAAS, computer hardware, graphic design, computer programming, supply chain management, information security,  marketing, project management, and administration.
Top Degrees in Ecommerce
More and more accredited colleges and universities are providing degrees in ecommerce than ever before.  The demand from students and employers has prompted colleges of all sizes to add quality, accredited programs to keep pace.  Ecommerce degrees span from associate degrees to graduate degrees from colleges, universities, trade schools, technical institutes, and community colleges.  Online degree programs practically double the learning opportunities and degrees available.
With the myriad options available to choose from, where do you start your career in ecommerce?  We have simplified the process for prospective college students around the country.  Below you will find a list of degree programs and a summary of each program.  You can simply determine which degree is best for you and request information from the school's found on this comprehensive resource page.  Get matched today with the best ecommerce college for you.
Ecommerce Associate's Degree
An associate's degree in electronic commerce will typically be found in a school's course catalog as an Associate of Arts (AA).  Accredited colleges and universities offer classroom-based degrees and online degrees in ecommerce.  Both tracks will take approximately 2-years to complete and earn your AA.  The structure of a typical program includes a blend of liberal arts classes with core courses.  By providing a combination of general education and core curriculum, students develop integrative thinking skills and a holistic view of the world around them.
Electronic commerce core curriculum will help students to understand the many moving parts involved in ecommerce.  A variety of classes will be offered to integrate business principles with technology requirements in an ever-evolving field.  Classes may include a combination of the following:
Global Communication
User-Centric Web Design
Analysis and Design Techniques
Web Development
Database Essentials
Applied Programming
Interface Development
Commercial Web Design
Animation & Graphic Design
Typography
Digital Production
Online Communities
Business Models and Monetization
Effective Communication
Advertising & Marketing
Social Media
SEO/SEM Basics
Ecommerce Bachelor's Degree
A bachelor's degree in ecommerce can be taken in class or online.  Bachelor degrees can be conferred as a Bachelor of Arts (BA), Bachelor of Science (BS), or Bachelor of Applied Science (BAS).  The curricular design and program emphasis will dictate how a degree is conferred by a university or college.  Degrees at this level are designed to be around 4-years of full-time study.  Part-time students will take longer to complete a bachelor's degree as correlated to the school's academic requirements and student course load.
Bachelor's degrees include both general education courses such as communications, psychology, history, philosophy, creative writing, and sociology with core classes.   Examples of core classes at the bachelor degree level include the following:
Computer Science Basics
Web Application Design
Graphic Design
Vectors and Images
Information Design
Communication Theory
Web Design
Visual Design
Database Management
Information Systems
Ethics in Digital Media
Business Management
Business Statistics & Financial Accounting
Marketing and Advertising
Services Marketing
Ecommerce Master Degree
Master degrees in ecommerce are a tight clustering of upper-level classes for qualified students and working professionals.  Master degrees can be conferred as a Master of Arts (MA), Master of Science (MS), or Master of Business Administration (MBA) depending on the program.  For example, courses with a heavy emphasis on computer coding and data analytics would likely be found in a course catalog as a Master of Science program.
Graduate degrees will typically be a 1-2 year program of intense course work.  A sampling of classes you may find in a master's degree track include: leadership, new media marketing, internet marketing, digital branding, online consumer behavior, web design, advanced search engine marketing, strategic public relations, web analytics, law, internet marketing campaign development, and search engine optimization.
Why Earn a Ecommerce Degree Online?
Online learning is the single fastest growing segment in higher education for a number of reasons.  To stay ahead of this trend, colleges across the country are rapidly creating valuable online degree programs to provide value to students and employers in all sectors of the economy.   To simplify this rapidly evolving learning modality, you can easily locate online degrees by using our proprietary online matching portal.  Our search functions allow students to parse programs by degree type, location, school size, and degree level.
Based on student feedback and interviews with colleges around the country, we have assembled a list to help you make sense of online learning.  We have culled the list to the top 6 reasons to consider earning an online degree in ecommerce that include:
Cost Savings – The overall costs associated with earning an electronic commerce degree online will likely be less than classroom-based degrees. Consider the following: a) online learning modalities provide you with the means to work while earning a degree, saving substantive money in lost wages, b) students enrolled in an online college do not live on-campus saving on campus-based costs like parking, transportation, room and board, and c) online students that are enrolled with an accredited school can qualify for federal financial aid.  When rolling the potential cost savings into the mix, earning a college degree online may be an attractive alternative.
Ease of Use – Distance learning allows students to jump online any day, any time. With fewer physical restrictions placed on each student, a qualified student living in NYC can attend USC.  Traditional classroom arrangements require students to physically be present at the same time with the same group of students, which certainly has value in a learning community.  However, it is no longer the only way students learn and not the only way schools offer quality degree programs.
Accreditation – Top colleges and universities earn and retain their accreditation from national and/or regional entities.  Accrediting agencies authorized third-parties recognized by the U.S. Department of Education that audit schools.  An audit may include curriculum, processes, and procedures to arrive at a standard of quality.  Accredited colleges are key to meeting state licensing and employment thresholds.
Curriculum – Online degrees often parallel campus-based degree programs.  Similar examinations, tests, quizzes, projects, and presentations keep students active & engaged while growing their knowledge base.   From small community colleges to massive public universities and from certificate programs through doctorate degrees, higher education is taking online learning quite serious investing tens of millions of dollars in programs each year.
Flexible Scheduling – By matriculating in an online degree program from a college or university, you will be able to utilize your time as you see fit. Being at work when you need to and online learning as your priorities shift.  In a real sense, school can fit your schedule and not vice versa.  This shift is a seismic shift in an industry like higher education where change may not seem to happen with great rapidity.
Completion Time – Online degrees in ecommerce may be designed to be self-paced, thus allowing you to ascertain how much time to invest in your degree. An additional benefit worth noting is that the traditional school year may not apply.  Specifically, many schools start classes every few weeks instead of the strict school year cycle for online learners.
Schools Other Students Requested Information From:
Employment Outlook and ECommerce Jobs
Ecommerce majors will be highly trained and equipped to take on tasks of all sizes.  Navigating the finer points of SEO to PPC and SEM to CSS Scripts, you will be ready to tackle ecommerce challenges.  Ecommerce graduates thinking about a career outside the industry may be able to leverage core skills to launch a career in a similar field.  Examples of similar careers may include: advertising manager, research scientist, marketing specialist, information research scientist, network architect, computer coding specialist,  database administrator, security analyst, network manager, application developer, and systems architect.
What Can I Do with an Ecommerce Degree?
Students considering a career in electronic commerce will need to get familiar with the industry jargon and job titles associated with electronic commerce. In a recent survey performed by the Department of Labor, a list of direct and adjacent jobs were listed to help students understand the scope of the industry.  Below you will find the most popular jobs for students with a ecommerce degree.
| | |
| --- | --- |
| Advertising Manager | Computer Systems Analyst |
| Consulting Director | Vice President of Marketing |
| Web development | Applications Analyst |
| Web design | Channel Supervisor |
| Game development | Information Technology Manager |
| Account Manager | Information Systems Analyst |
| Director of Audience Generation | IT Analyst |
| Search & Analytics Manager | Web Site Manager |
| Online Marketing Strategy Manager | Director of Search Marketing Strategies |
| Director of SEO | Ecommerce Marketing Manager |
| Application development | Marketing Specialist |
| Graphic design | Online Marketing Manager |
| Marketing | Wholesale Representative |
| Internet Marketing Specialist | Corporate Webmaster |
| Senior SEO Specialist | Online Services Manager |
| Internet Marketing Consultant | Entrepreneur |
| Marketing Director | Social Media Director |
| Business Systems Analyst | Supervisor of Operations |
| Computer Analyst | Computer Systems Consultant |
| Business Analyst | System Analyst |
Job Growth & Career Outlook in Ecommerce
Employment growth in ecommerce is anticipated to be torrid.  For example, jobs in web management is forecast to jump 27%, web developers a rapid 15%, and database administrators 11% during the coming decade.  The expected average increase in jobs is estimated to be six percent according to the BLS.  Such rapid growth in ecommerce will not only create tens of thousands of jobs but will translate to career mobility and business opportunities.  Students that focus on constantly learning and investing in their education will be poised to take advantage of career opportunities as they arise.
Resources for Ecommerce Majors
For additional information about the electronic commerce industry, consider visiting the Electronic Retailing Association (ERA) or the National Retail Federation (NRF).  Both organizations have a substantial catalog of resources, advocacy programs, and events for students and working professionals.