See a list of Medical Technology Programs by Clicking Here!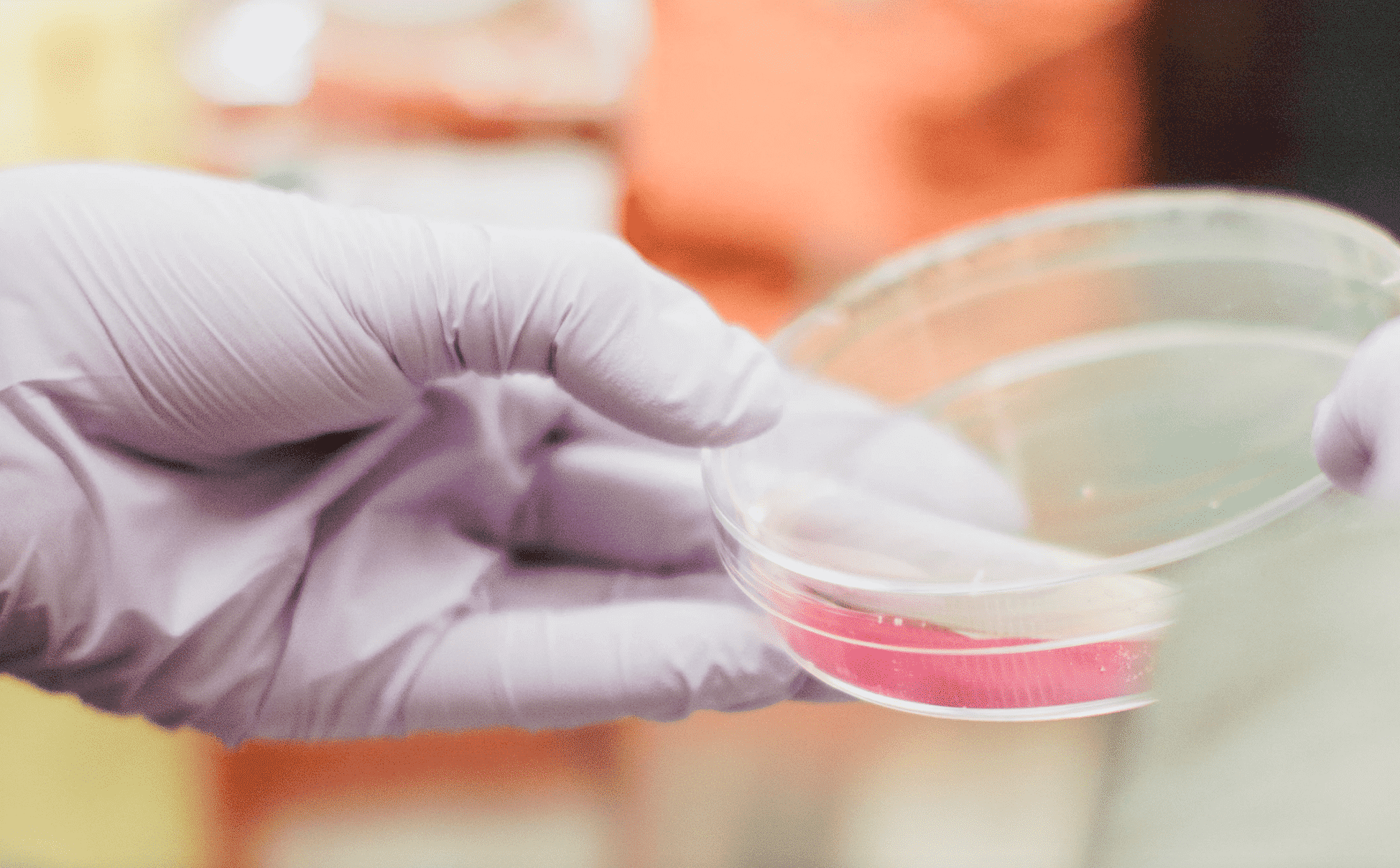 What is Medical Technology?
Medical Technology and Clinical Laboratory Science are exciting fields of study that are rapidly growing around the globe.  The Clinical Laboratory Science degree track emphasizes lab sciences giving students essential skills in testing, research, and administration.  Students in a Clinical Laboratory Science degree track will be exposed to a variety of programs that include: hematology, molecular diagnostics, toxicology, serology, immunology, human physiology, microbiology, and genetics.  A Medical Technology degree program focuses on the analysis of medical tests and diagnosis of diseases.  Medical Technology programs are science-heavy with emphasis on biological sciences such as organic chemistry and microbiology.
Top Medical Technology Degrees
Prospective students considering a degree in medical technology have a variety of options to consider.  When looking for programs in a course catalog, programs may be listed as a medical technology degree, clinical laboratory science, allied professions, or a derivative of each.  We have demystified the process and included all options in a single resource page.  Below you will find a summary of certificate programs and degree programs in the field of study.  Additionally, we have provided a quick link to connect to accredited colleges and universities to gather relevant information in your college quest.
Certificate Programs in Clinical Laboratory Science
An undergraduate certificate program in medical technology is an entry-level program.  It is designed to provide students with the essentials to begin a career in the field.  Certificate programs can take students a year or two to complete based upon the school's requirements and course load.  Additionally, many colleges offer online learning options in addition to classroom-based programs.  Online modality provides students the opportunity to continue working, flexible scheduling, and unlimited access to curriculum.
Associate Degree in Clinical Laboratory Science
Online associate degrees in the field are conferred as an Associate of Science (AS) or Associate of Applied Science (AAS).  Associate degrees are 2-year programs of full-time matriculation with part-time students taking longer to complete.  Classes in the AAS and AS degree track mix general education courses such as communications, philosophy, psychology, history, and math with core classes.  The core classes in science, medicine, pathologies, anatomy, and clinical exposure will help students be prepared to launch a career after graduation.
Bachelor Degree in Clinical Laboratory Science
A bachelor's degree in clinical lab science is conferred as a Bachelor of Science (BS).  Classroom-based programs and online degrees in clinical laboratory science are designed to be 4-year degrees for full-time students.  Much like the associate's degree program, a bachelor's degree melds liberal arts with core science classes to provide a well-rounded education.  Bachelor degrees, however, extend wider and deeper giving students exposure to far more topics and skills that lower-level degrees do not offer.
Core classes in a medical technology program will vary from school to school but will generally cover similar subject matter.  Examples of a set of core classes include the following:
Biology
Chemistry
Genetics
Biochemistry
Cell Biology
Anatomy & Physiology
Clinical Microbiology
Statistics and Research Methodologies
Immunology
Hematology
Clinical Fluid Analysis
Diagnostic Molecular Biology
Forensic Science
Educational Requirements for Clinical Lab Techs
In terms of educational requirements, Clinical Laboratory Science and Medical Technology degree holders will have typically studied the following courses while in college:
Schools Other Students Requested Information From:
Employment Information & Medical Specializations
For students that earn a college degree in Clinical Laboratory Science and Medical Technology, there are several fields of specialization that one can pursue.  The options range from high school teacher, post-secondary teacher, researcher, chemist, materials scientist, chemical technician, biological engineer, and veterinarian technician, genomics, immunologist, toxicologist, virologist, biological technician, biomedical engineer, microbiologist, medical scientist, and biologist to name a few possible career tracks.
What Can I Do with a Clinical Lab Tech Degree?
Students earning a degree in medical technology and clinical lab technology will be equipped to find jobs in a number of fields.  From hospitals to labs of all sizes and specialization, there are many options to consider.  The jobs below represent at cross-section of jobs you may be interested in exploring further.
| | |
| --- | --- |
| Quality Control Specialist | Pharmacist |
| Research Assistant | Food Processing Specialist |
| Scientist | Chemical Safety Officer |
| Analytical Chemist | Bacteriologist |
| Chemical Technician | Hemotherapist |
| Clinical Chemistry Technologist | Industrial Health Engineer |
| Blood Banking Technologist | Clinical Pathologist |
| Chemical Plant Supervisor | Cytotechnologist |
| Histologist | Microbiologist |
| Instrument Specialist | Pharmaceutical Chemist |
| Parasitologist | Product Chemist |
| Pharmaceutical Sales Rep | Professor |
| Chemical Sales Representative | Biochemist |
| Chemist | Chemical Engineering Aide |
| Public Health Specialist | X-ray Technician |
| Radiation Safety Officer | Toxicologist |
| Physician | Crime Lab Analyst |
| Product Manager | Food and Drug Inspector |
| Materials Inspector | Medical Laboratory Manager |
| Medical Librarian | Medical Technologist |
Top Job Titles for a Medical Lab Technician
Job titles can vary from industry to industry and even from one location to another. In an effort to help you prepare for the varied vernacular in the medical industry, we have assembled a list of job titles for you to review.  The most popular job titles for a medical lab tech include the following:
Chief Medical Technologist
Clinical Laboratory Scientist
Clinical Laboratory Technologist
Histologist Technologist
Medical Laboratory Technologist
Clinical Technologist
Medical Technologist
Clinical Laboratory Scientist
Microbiologist
Medical Lab Tech
Microbiology Technologist
Research Assistant
Popular Job Responsibilities of a Clinical Lab Technician
When considering a career in the field of medical technology, it is important to understand what a typical day looks like.  Fortunately, a recent survey performed by the Department of Labor reveals key insights into to a list of common job duties performed by a lab tech and medical technologist.  We have assembled the top five most popular job responsibilities below to help you better understand the scope of a typical job in the field.
Conducting chemical and biological analysis of body fluids (blood, urine, or spinal fluid) in an effort to detect abnormal components
Analyzing an array of laboratory findings and authenticate the results
Maintaining and calibrating medical equipment such as calorimeters, analyzers, photometers, and spectrophotometers to gather quantitative and qualitative information from a patient
Studying blood samples to ascertain transfusion compatibility through cell count, morphology, group, and type
Documenting patient information from tests and analysis into office-specific software systems
Job Growth & Career Outlook in Medical Technology
The median annual income for a medical laboratory science technician is $52,280 with the top 10% earning $85,160 a year while the bottom ten percent earn nearly forty-two thousand dollars a year.   The job growth in the greater Clinical Laboratory Science and Medical Technology domain are well above average.  In fact, the rate of job growth for a clinical laboratory scientist is expected to rise 16% in the coming decade which is more than twice the national average.  Given the broad nature of the Clinical Laboratory Science and Medical Technology degree, compensation after graduation can vary greatly from career field to career field given prior experience and geographic location.  Related fields include teaching, research, genomics, immunology, medical scientist, and microbiology.
Top Employers of Clinical Laboratory Scientists
Medical and Surgical Hospitals   93,350
Diagnostic and Medical Labs       29,560
Physician's Offices                          13,000
Colleges and Universities                7,930
Federal Government                        4,990
States with the Highest Employment of Clinical Lab Scientists
Texas                   12,380
California            11,780
New York            10,380
Florida                 10,150
Pennsylvania        7,970
Top Paying States for Clinical Laboratory Scientists
California            $80,500
Rhode Island     $76,410
Alaska                  $73,960
Connecticut        $72,710
Massachusetts    $72,690
For additional information about clinical lab science, visit the American Society for Clinical Laboratory Science (ASCLS), ASCP, or The Association for Molecular Pathology (AMP).  These associations are trade-specific organizations that help professional learn, grow, and advance their careers in lab science.