See a list of Multimedia Programs by Clicking Here!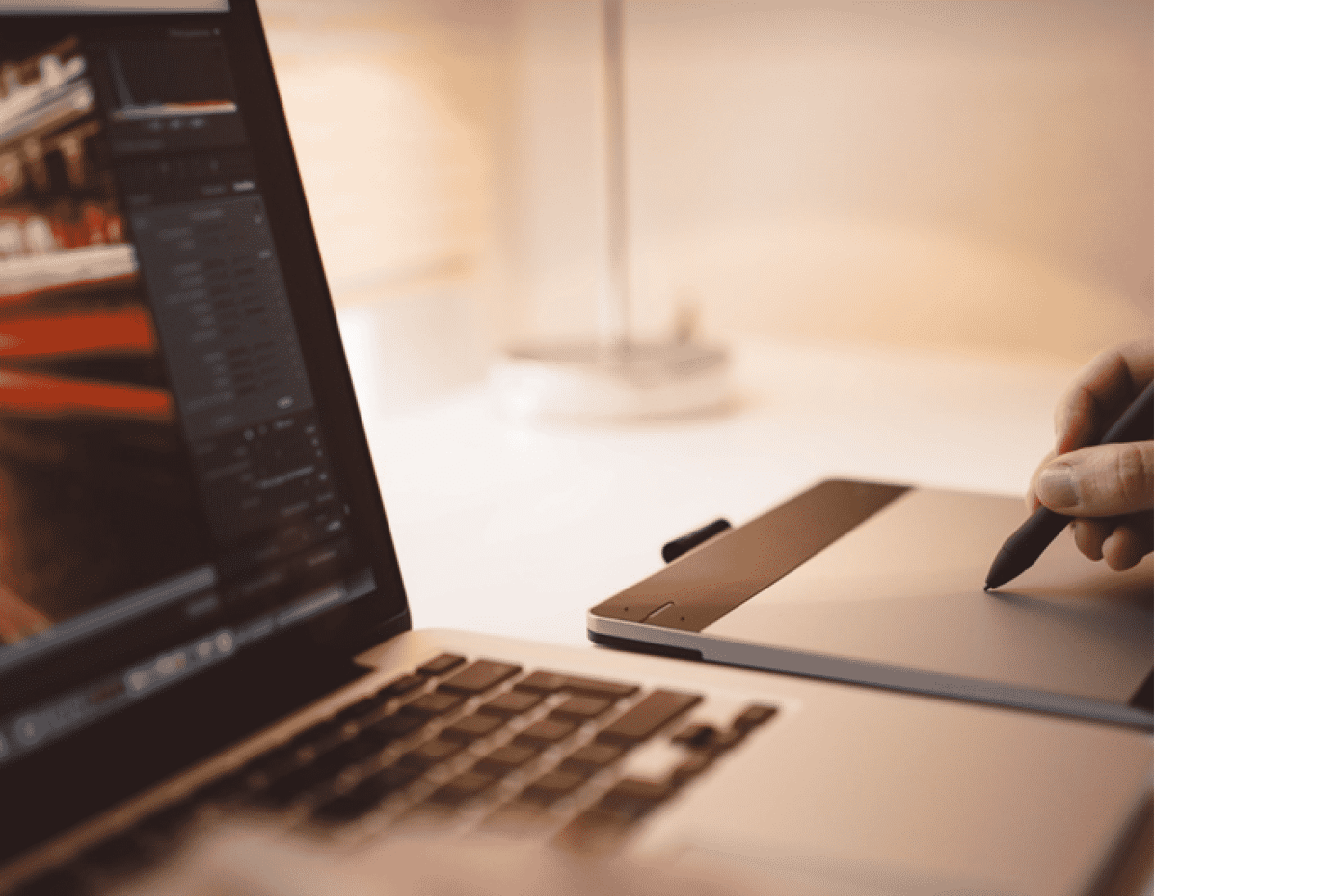 What is Multimedia?
Multimedia is a field of study fusing art, technology, and business to arrive at products used for commercial purposes. A digital communication and multimedia major will typically entail the utilization of a variety of computer programs and multimedia tools.  These applications and tools are used to design and create a variety of advertisements, books, logos, signs, posters, album covers, stationary, billboards, magazines, television, websites, and other displays used to promote a service, product, or idea.
Multimedia professionals will have academic tools coupled with hands-on, pragmatic skills to effectively manipulate various business tools.   Examples of multimedia tools of the trade include computer programs, telecommunication technologies, design skills, marketing know-how, and expertise in digital communications regulations.
Top Multimedia Degrees
Degrees in digital communication are vast.  From undergraduate certificate program through doctorate programs, you will have a broad range of options to choose from in multimedia.  Our goal is the demystify the degree programs and provide key insights into the degree programs involved.
We have also gone the extra step to provide a complete list of accredited colleges and universities that offer digital communication degrees on this resource page.  Once you decide which degree type makes sense for you, simply request information from those programs to obtain additional information from that school.
Multimedia Certificate Programs
Certificate programs in digital communication can be earned in class, online, or a hybrid program.  Online learning can be a viable option for many working students or busy professionals to help advance in the field of digital media.
Two primary types of certificate programs are undergraduate and graduate. Think of an undergraduate certificate program as the building blocks required to establish a broad foundation in digital communication.  Undergraduate certificates can be focused on a particular discipline in digital communications or be a broad swath of classes.
Graduate certificates, on the other hand, are designed for professionals with experience in the field or qualifying students.  Certificates in this field are a clustering of classes that aim to provided deep knowledge in multimedia through a defined set of upper-level coursework.
Multimedia Associate's Degree
Online associate degrees in digital communications can be conferred as either an Associates in Fine Arts (AFA) or Associates in Arts (AA).  How the degree is conferred is a correlation to the program's curricular design and class emphasis.  Both the AA and AFA degrees are 2-year programs for full-time students.  Part-time students will take longer to complete the program related to the school requirements and courses taken.
Unlike certificate programs, associate degrees fuse general education courses with core curriculum.  Schools structure courses in this fashion to provide students with a broad, well-rounded education.
Myriad of nationwide studies has shown the value of a liberal arts education and the benefits to employers in every sector of the economy.  Liberal arts classes may include programs such as communications, history, psychology, sociology, statistics, and philosophy.  Core classes will provide students with a broad introduction to graphic design, art, photography, cinema, media arts, media science, sports media, advertising, and marketing.
Multimedia Bachelor's Degree
Students can earn a bachelor's degree in multimedia online or in a traditional classroom setting.  Many schools have both programs available with similar curriculum within an accredited school or department.  Bachelor's degrees can be conferred as a Bachelor of Arts (BA) or Bachelor of Fine Arts (BFA).  Bachelor programs are designed to be completed in 4-years based on full-time matriculation.
Akin to associate degrees, a bachelor degree blends general education courses with core curriculum.  BFA or BA degrees go beyond the associate degrees in terms of breadth and depth thus making bachelor degrees the single most popular degree in the country.  Core classes will be depending upon the school's curriculum and emphasis of the program.
For example, a student in a digital communication program with an emphasis in graphic design will take design and media classes such as:
Form and Composition
Elements of Design
Color: Theory and Applications
Aesthetics
Typography
Graphic Design
Web Design
Digital Elements
Media Management
Visual Design
Interactive Design
Multimedia Master's Degree
Online master degrees can be conferred as a Master of Arts (MA) or Master of Fine Arts (MFA).  Master degrees will typically take students 1-2 years to complete depending on the course design and student's pace.
MFA and MA program are a highly focused grouping of upper-level classes intended to provide expertise and mastery in a given area of study.  In many schools, a graduate student will have the opportunity to work with a department chair or academic advisor to customize classes in a degree-granting program.  Thus, classes for one graduate student may vary from another in the same degree program.
Students in a master's degree program may focus on animation, advertising, brand entertainment, design management, business design, sustainability, graphic design, illustration, interactive design, game design, user experience design, or sequential art.
Digital Communication Requirements
In terms of educational requirements, digital communications will encompass a variety of social tools, technology, and business skills.  Courses will vary by university but will generally have substantive overlap.  Popular courses in digital communications include:
Employment in Multimedia
Earning a digital communications and multimedia degree equip students with marketable skills.  Many graduates will choose to stay in digital communications while others will move to similar areas of the economy.  Careers near the multimedia field include business managers, promotions specialists, event planners, marketing directors, advertising account managers, project specialists, editors, human resources, public relations specialists, graphic designers, operations manager, or author.
What Can I Do with a Multimedia Degree?
Earning a college degree in digital communications and multimedia can provide students with a broad array of career options.  Careers can span from large publicly traded media empires to small non-profit organizations to high tech companies.  Possible career tracks include paths in the following multimedia disciplines:
| | |
| --- | --- |
| Writing | Printmaking |
| Television Producing | Advertising Photography |
| Sound Editing | Package Design |
| Automotive Designer | Photography |
| Electronic Design | Painting |
| Fashion Journalism | Accessory Design |
| Technical Direction | New Media Art |
| Storyboarding | Graphic Design |
| Sequential Art | Music Composition |
| Furniture Design | Motion Media Design |
| Production Design | Interactive Design |
| Illustration | Mobile Design |
| Entrepreneurship | Industrial Design |
| Performing Arts | Film and Television |
| Animation | Computer Programming |
Multimedia Artist Salary & Career Growth
The median annual income for a multimedia artist is $70,530.  The top 10% of professionals earn $115,960 a year on average while the bottom ten percent in the industry earn just under forty-thousand dollars a year.  The mean annual income is $76,560 which lends credibility to a larger number of full-time professionals earning above average income as multimedia artists.
The BLS expects this industry to grow by 6% in the coming decade create opportunity for professional growth and entry level positions across the country.  The largest employers of multimedia artists are movie studios followed by design firms, software companies, and public relations agencies.
States with the Highest Number of Digital Communication Professionals
California       10,910
New York         1,960
Washington     1,800
Texas                 1,720
Georgia             1,430
Top Employers of Multimedia Artists
Motion Picture Industry                            8,530
Computer Design Firms                             4,360
Software Publishers                                    3,250
Advertising & Public Relations Firms     2,790
Information Technology Companies       1,650
Top Paying States for Digital Communication Professionals
California                      $82,680
Connecticut                  $78,870
Massachusetts              $77,370
District of Columbia    $76,530
Washington                   $76,130
Most Popular Job Titles in Multimedia Art
| | |
| --- | --- |
| 3D Animator | Production Artist |
| Animator | 3D Artist |
| Art Director | Animation Director |
| Graphic Artist | Library Media Specialist |
| Audio Video Technician | Media Specialist |
| Graphic Designer | Media Technician |
| Illustrator | Graphic Designer |
| Audio Visual Coordinator | Online Producer |
| Artist | Multimedia Services Coordinator |
| Creative Director | Artist, Creative Director |
| Audio Visual Specialist | Creative Manager |
| Audio Visual Technician | Design Director |
| Electronics Technician | Designer |
| Graphic Artist | Publications Designer |
Resources for Digital Communication Majors