See a list of Music Theory and Composition Programs by Clicking Here!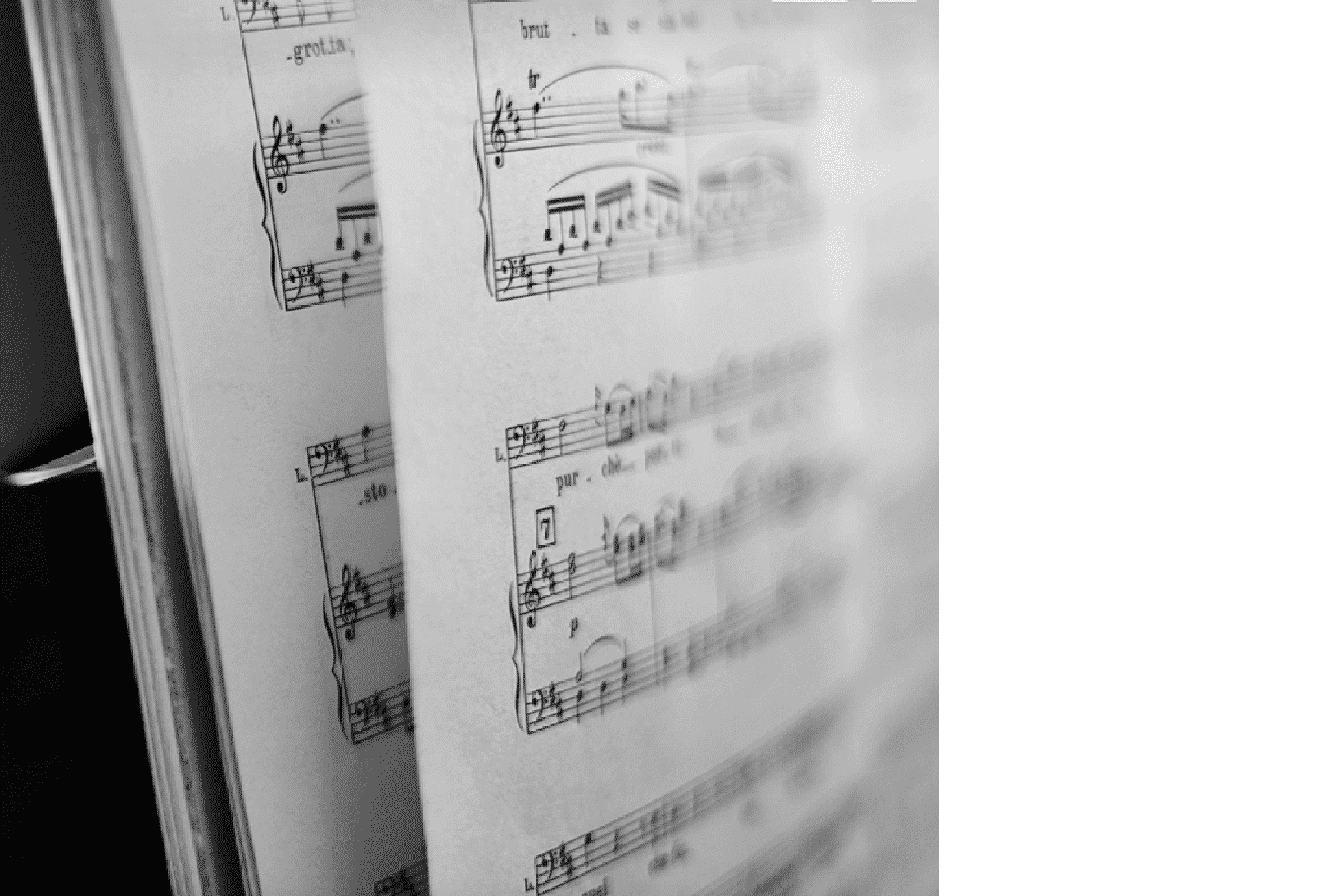 What is Music Theory and Composition?
Music Theory and Composition is a field of study emphasizing the practices, creation, and possibilities of music.   Music theory can be unpacked into three primary components that include historical context, rudiments, and organization.  The historical context of music theory include the study of writings about music given the time frame it was created and context of which it was made.
Rudiments are taught as the elements of music (notation, key signature, rhythmic notation, time signature) to best understand harmony, form, pitch, texture, volume, timbre, and duration.  Music theory also is constructed to organize the principles and processes of music by understanding the individual elements of a music piece versus deconstructing a song.  Music composition refers to the process of creating a music piece or song, analyzing the structure of a music piece, or an instrumental music piece or song.
Top Music Theory Degree
The primary objective of a degree program in music theory and composition is to prepare students for their future roles in the music industry.  Graduates from the music program may go on to become composers, writers, educators, promoters, teachers, or collaborators.  Many schools provide an array of degree levels and areas of specialization in music for students to consider.  The most popular areas of specialization include:
Pedagogy
The pedagogy track emphasizes the teaching of the Artist-Teacher-Scholar.  More specifically, it provides key insights into the evolving roles of musicians and music.  A typical framework includes relevant aspects of music in art, teaching artistry, and teaching itself as a means to explore music, perspectives, and scholarly analysis.  Research serves as a catalyst for learning about related areas of social, emotional, and spiritual development.
Pure Theory
The study of Pure Theory allows students to study a broad swath of theories or a specific theoretical model.  Examples of theoretical models in music include the set theory, Schenkerian analysis, transformation theory, and Riemannian analysis.  Pure theory can be directly related to an existing repertory or more abstract in nature by allowing students to choose a compositional model or blend them to arrive at variations of existing possibilities.
Composition
A school's composition concentration helps peel back the layers of complexity of music with theoretical models, deep analysis, and repertory performance practice.  Taking an interdisciplinary approach to contemporary music visa vi literature, visual arts, science, computation, mathematics, and architecture are emphasized throughout the program.  Professors leverage technology to analyze and synthesize music composition.
Performance
Performance sub-category of music theory allow students to intimately explore the relationship between concept, perception, and performance.  In other words, how language fluency affects the perception of a musical piece in relationship to its intended purpose.  By using comparative evaluative tools plus in-depth analysis, inferences and theories can be deduced within the nexus of the performance.
Degree levels are the next layer of consideration for students.  To help aid this process and make your decisions more straightforward, we have summarized the most common degrees available in the music theory domain below.  Make the most of your time by taking the energy to study the summaries below and simply reach out to schools of interest.  A summary of degrees in musical theories include:
Music Theory Associate Degrees
An associate degree in music theory are two-year programs conferred as an Associate of Arts (AA).  Associate of Arts degree programs fuse general education with core classes to provide students with a well-rounded educational experience.  General education courses may include history, economics, philosophy, creative writing, chemistry, sociology, psychology, communications, and math.
The integrative thinking skills associated with a liberal arts degree have been highly effective to help prepare students for a variety of careers in the public and private sector.  Core classes in the AA degree program provide students with foundational knowledge in music theory to prepare for an advanced degree or the opportunity to launch a career in music.
Music Theory Bachelor Degrees
A Bachelor degree will be conferred as a Bachelor of Arts (BA) or Bachelor of Music Theory (BMT).  Both degree programs are generally four-year tracks for full-time students.  You may have the opportunity to take classes on-site or online as part of your degree program depending on the institution's offerings.
Akin to the associate degree program, students in the bachelor degree track will take both general education courses and core classes.  The net result will be an integration of holistic thinking skills, blending left-brain thinking with right-brain thinking to benefit your long-term success.
Classes you may take in a bachelor's program will depend on your area of emphasis and the school's curricular design.  You may take a clustering of classes that include: music application, pure theory, ensemble, artistry, music technology, conducting, harmony, tonal writing, ear training, classical music, keyboard ensemble, contemporary music, romantic music, music analysis, and orchestral scoring.
Music Theory Master Degrees
Master degrees can be conferred in a variety of ways that include Master of Arts (MA), Master of Music Theory (MMT), Master of Music (MM), or Master of Business Administration (MBA).  In either case, a master's degree will take 2-3 years to complete for full-time students with part-time students taking longer.
At the graduate level, student may be able to customize their degree program or adhere to a pre-existing degree format.  Existing degree tracks may include the following: classical music, vocal pedagogy, harp performance, pure theory, music therapy, contemporary performance, global entertainment, music production, voice performance, music technology, innovation, business management, scoring for film, choral conducting, brass conducting, collaborative piano, composition, marimba performance, orchestral conducting, opera performance, string performance, woodwind performance, music education, special education & autism, and piano performance.
Music Theory Doctorate Degrees
A doctoral degree in music theory can be conferred in the following ways: Doctor of Arts (DA), Doctor of Music Arts (DMA), or Doctor of Philosophy (PhD) depending on school's curricular design.
Doctoral degrees are typically three to five-year degree programs based on full time matriculation.  This timeframe includes the time invested to research and complete an approved dissertation project.  By combining targeted electives with an intensive dissertation project, students will be uniquely qualified to teach, become a practitioner, or perform research for a variety of large and small institutions.
Music Theory Requirements
In terms of educational requirements, music composition and theory majors will take an array of similar classes.  Universities will establish exact curricular requirements and electives, however similarities will exist school to school.  Examples of common classes you will see across many music theory programs include:
Employment & Music Specializations
Holding a music theory degree from an accredited university will prepare students for additional schooling or work in the field.  Students seeking an additional degree, will find several accredited programs at the graduate and post-graduate level.
Students seeking to enter the workforce can do so in a traditional or non-traditional career.  Examples of career options can include any combination of the following: high school music teacher, music research scholar, program director, composer, artist, broadcast technician, sound engineer, musician, and author.
Job Growth & Composition Careers
Employment for musicians and music theorists is on pace with the national average of 6% per the BLS.  For an industry employing over 170,000 professionals, a six percent growth represents an additional 11,000 jobs.  Similarly, the job growth for high school music teachers is pacing at 7% during this same timeframe.  The largest employers include performing arts centers, colleges, and secondary schools.
Income for music theorists and musicians will vary wildly.  Seasoned, well-respected performers will make significantly more than their peers.  The national average is currently $35.86 an hour but will vary by geography.  Specifically, professionals in New York, California, and Massachusetts lead the nation for highest median income.
Additional Resources in Music Theory & Composition