See a list of Plumber Programs by Clicking Here!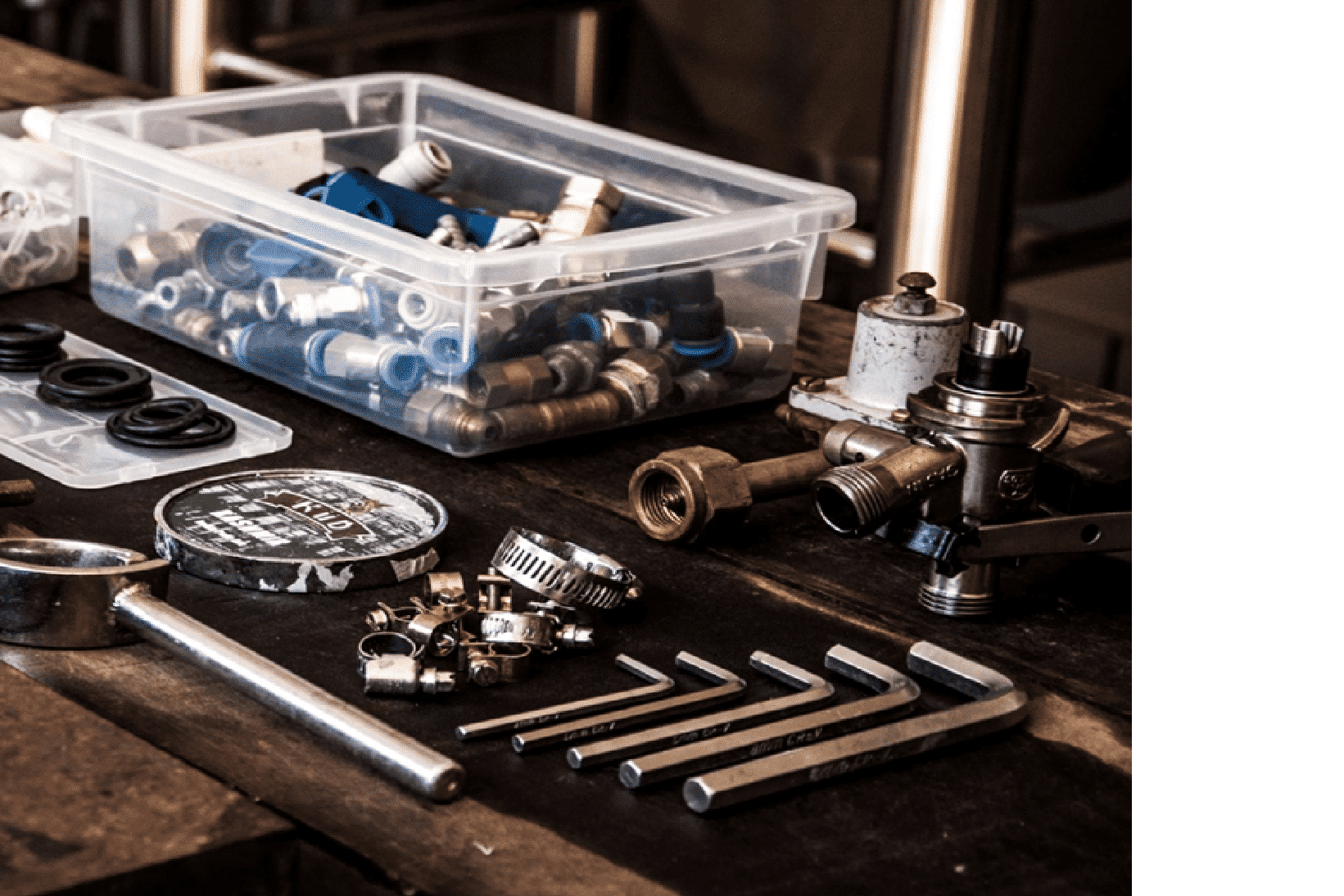 What is a Plumber?
A Plumber is a trade professional focused on the assessment, analysis, and installation of systems that carry fluid for various residential and commercial applications.  A Plumber can use a combination of pipes, fittings, valves, fixtures, appurtenances, and tanks to properly convey fluids within Plumbing Technology.  The most common types of systems within Plumbing Technology are heating units, cooling units, potable water, waste removal, irrigation, venting, and hydronic.
A Plumber can work for a general contractor, corporation, municipality, or be an independent contractor with specialized skills or a general set of plumbing knowledge.   The Plumbing Technology and Plumber degree track prepares students to prudently manage, inspect, and supervise a wide range of projects from small construction projects, high rise buildings, and a variety of associated projects to adhere to applicable codes and regulations.
Why Become a Plumber?
Students seeking a career in the plumbing field enter this industry for a number of reasons.  Primary reasons range from job stability, above average income, satisfying work, and diversity of work to name a few.  This industry helps gas and liquids properly flow through piping.  From drinking water to sanitation, piping is required to keep our modern life moving in a predictable manner.
Plumbers are charged to comply with all local and federal regulations while properly installing pipes and fittings to move gas and/or liquids from one point to another in an airtight and watertight manner.  The tools of the trade include a variety of wrenches, saws, torches, welding torches, fittings, and connectors.
Trade professionals understand the variants in materials from sector to sector.  In other words, the piping for residential jobs will likely differ from an industrial or commercial application.  For example, a residential home will call for water pipes that are comprised of plastic, PEX, copper, and/or steel.  Industrial power plants, on the other hand, utilize a series of large steel piping to move water and steam.
Plumbing professionals are hired as independent contractors or part of a larger organization.  Jobs will vary in size and scope depending on the situation.  Generally, a plumber is hired to perform the following types of tasks: installation of new systems, repairing existing systems, modifying current piping systems, and removing existing piping systems.  Considerations of each type of job include staying within budget, conforming to local and national building codes, passing inspection, adhering to design specifications, ensuring the system works within the existing building configuration.
Top Plumbing Degrees
Degrees and certificate programs in the plumbing trade are plentiful.  While some trade professionals prefer on-the-job experience, a formal education in the plumbing trade can accelerate a student's body of knowledge and provide for a more versatile career in the industry.
To help you determine which formal path makes the most sense for you, we have compiled a summary of the most popular types of programs.  Learning more about specific degrees or schools is as simple as connecting with colleges below.
Plumbing Certificate Programs
Certificate programs in the plumbing trade are a series of focused, clustered courses to transfer knowledge and skills to students.  A certificate for plumbers can be earned as quick as six months up to two-years depending on your course load and the requirements of the college.
Some certificate programs provide a broad overview of the trade while others teach a set of specific skills.  For example, a trade school may design a certificate program for plumbers that intend to work within a commercial construction business while other programs may be created for those focused on residential work.  In either case, a certificate from an accredited college or university can be a viable path towards a career in the field.
Plumbing Associate Degrees
Associate degrees in the plumbing field are conferred as either an Associate of Science (AS) or Associate of Arts (AA).  How a degree is conferred by a college is dependent upon the contents of the coursework and overall emphasis of the degree.  Students should expect the program to last about 2-years based on full-time study.
You also should anticipate taking a number of general education classes in addition to the required core classes to help build a set of holistic thinking skills.  General education classes may include communications, English composition, philosophy, sociology, economics, and psychology.
Core classes in a plumbing technology program may include an array of technical classes including the following examples:
Introduction to Plumbing Technology
Fundamentals of Plumbing
Fixtures and Appliances
Basic Principles and Practices
Blueprints, Drawings, and Specs
Mathematics and Statistics
Special Purposes Installation
License Law & Regulations
Calculations and Procedures
Fixtures and Installation
Job Estimating
Advanced Layout Procedures
Plumbing Code
Skills & Abilities Required of Plumbers
Oral Comprehension
Speech Recognition
Written Comprehension
Speaking
Instructing
Reading Comprehension
Active Listening
Writing
Speech Clarity
Oral Expression
Employment in Plumbing
Earning a certificate in plumbing or an Associate's degree in plumbing can set students up for long-term employment.  Students can attend a vocational school or career college that provides exceptional training with or without a direct hire engagement.  Direct hires are arrangements that employ qualified students directly from school with little to no downtime after graduation.
Students seeking to expand their vocational opportunities in the trade may consider a number of similar trades.  Examples of trades of interest may include any number of the following career tracks: steamfitter, general contractor, pipe fitter, boilermaker, cost estimator, mechanical engineer, specialty contractor, budget analyst, electrician, construction manager, or project manager.
Plumber Jobs & Career Growth
The next decade looks bright for plumbing professionals.  Estimates from the US Federal Government indicate a growth rate in this industry of 16%.  Compared to the national average of 7%, this trade represents a growth rate in excess of double the national average over the coming decade.  Put another way, the industry is poised to add over 75,000 plumbing-related jobs during this time period.  This growth represents ample career opportunities for trained professionals in the plumbing trade.
Similarly, trades in adjacent areas of construction are also projected to be well above the national average.  Specifically, the employment growth of building inspectors is forecast to jump 12% and a 14% increase for electricians.  Coupling an industry growing at a rapid rate and above average income can result in a long-term career in plumbing.  In addition, growth is often associated with upward mobility opportunities as plumbing companies expand their operations to take on new work.
How Much to Plumbers Get Paid?
Plumbing professional typically receive a level of income that is well above average.  In fact, the BLS calculates the average plumbing professional earns nearly $52,000 per year on average.
This average wage represents approximately 38% more than the median annual salary for all jobs across our nation's economy.  However, it is important to recognize regional differences across the country.
Deeper data reveals that the top 10% of plumbing professionals receive an annual income of $90,530 on average while the bottom ten percent earn just over thirty-thousand dollars annually.
States Employing the Most Plumbing Professionals
California   43,040
Texas           40,530
New York    28,320
Florida         23,060
Illinois         15,860
Top Paying States for Plumbers
New York                          $76,750
Illinois                               $75,530
Oregon                               $73,960
District of Columbia       $71,120
Alaska                                $71,030
Job Duties of a Plumber
Exact job responsibilities of a plumber will vary from job to job.  However, a set of general expectations are summarized below to help you understand what to expect as a professional in the trade.
Assembling tubes, pipes, and fittings with coupling, solvent, cement, soldering, and welding tools
Installing valves, fittings, pipes, and pipe assemblies for small appliances such as hot water heaters or dishwashers toilets, and sinks
Keep records of work assignments
Ensuring piping and fixtures are in good working order using gauges, visual inspection, and flowing water trough piping to test flow
Inspecting, measuring, cutting, threading, bending pipes by hand or with a machine to create proper size and shape for job
Analyzing codes, specs, and blueprints to create an estimate of costs, material, sequence, labor, and time involved in a project
Installing green plumbing equipment like dual-flush systems, tankless hot water tanks, faucet flow restrictors, and pressure-assisted flush toilets
Creating openings in walls or structures to make necessary room for piping and pipe assemblies using power tools or hand tools
Installing an array of alternative water sources like graywater reuse water systems or rainwater harvesting systems based on customer request and local building requirements
Researching water saving and energy efficient systems to benefit the owner's use and sustainable practices
Additional Resources for Plumbers