See a list of Theatre Design and Technology Programs by Clicking Here!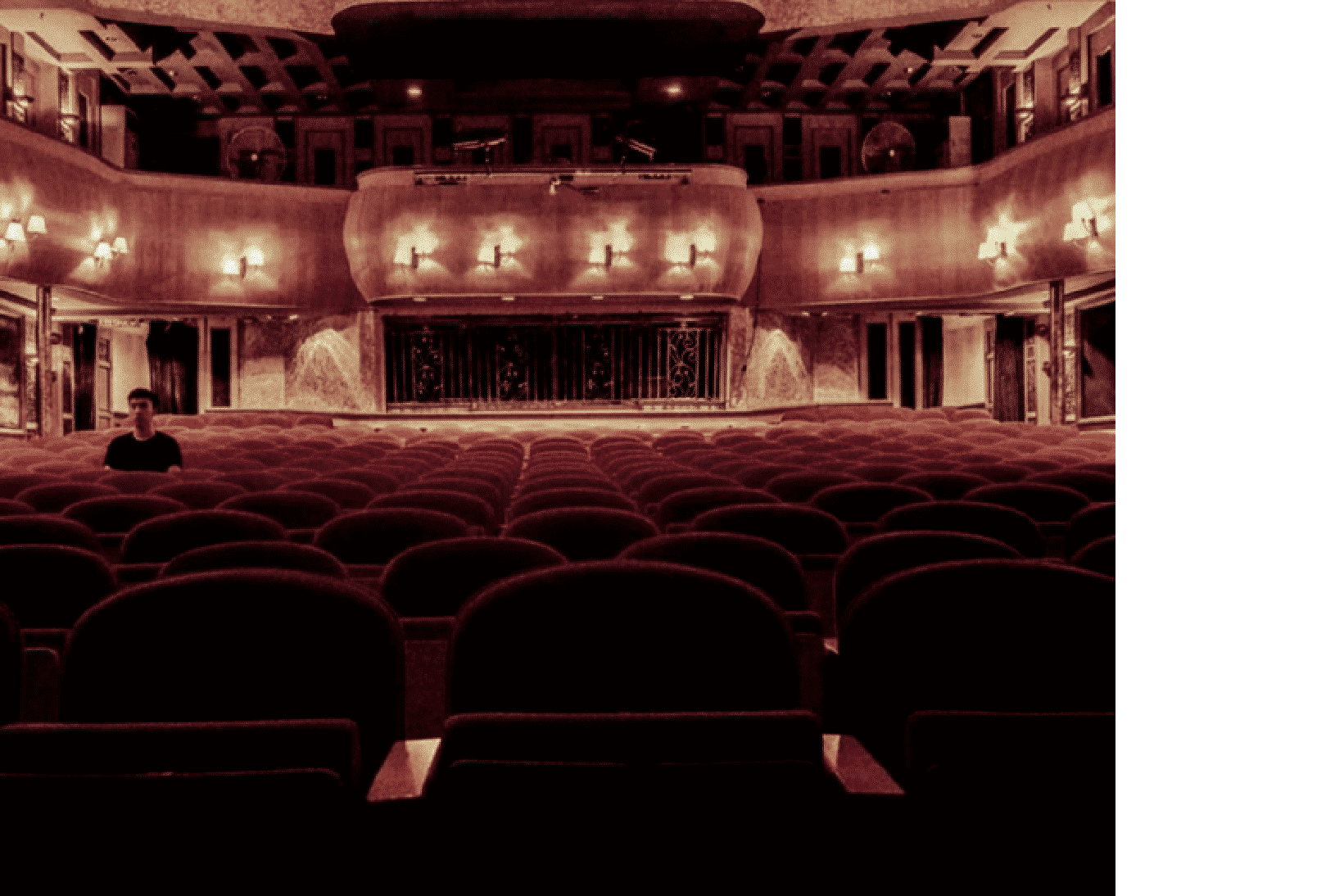 What is Theatre Design and Technology?
Theatre Design and Technology is a field of study focused on the ideation and creation of theatric design and construction.  Theatre design and technology is often called scenery design, stage design, set design, production design or scenography but the essence of each is similar.  In addition to design and technology, students can expect a rigorous curriculum that may include learning: script analysis, character development, budgeting, time management, construction management, design skills, and synthesizing information to create original ideas.  Accredited schools that provide an important balance between practical application and applied theory tend to resonate best with students combining the best of the classroom experience with hands-on learning.
Top Theatre Design Degrees
There are a number of degree programs available from a variety of schools in theatre design.  From large public universities to boutique art schools, you can find theatre degrees included in many higher education institutions.  The primary degree programs you will find include a bachelor's degree and a master's degree.  To help you decide which of these two degree tracks is best for you, we have created a summary of each below.   Connect with the schools that fit you best by simply reaching out for additional information.
Theatre Design Bachelor Degrees
Bachelor degrees in theatre can take a number of different forms.  They can be a general degree or target a specific component of design.  Examples of specific degree programs include:
Visual Arts
Stage Properties
Stage Management
Stage Automation
Scenic Art
Scenic Technology
Project Management
Scene Design
Production Management
Sound Design
Each degree program will contain its own unique set of curricula to help prepare students for a specific discipline within the theatre or a general understanding of each component.  Degrees conferred at this level are either a Bachelor of Fine Arts (BFA) or Bachelor of Arts (BA).  Core classes in a scenic technology degree program will include areas of study and skills that include: lighting, scenery, drafting, design, welding, metalworking, stagecraft, theatrical rigging, construction techniques, technical graphics, and structural engineering.  The BFA and BA programs will typically take 4-years to complete for students matriculating on a full-time basis.
Theatre Design Master Degrees
Master degrees in theatre design are designed to be 2-3 year programs for most students.  Much like the bachelor's degree programs, the emphasis of the program will vary by degree track and school offerings.  Qualified students may have the opportunity to customize a degree program by selecting specific electives.  However, most programs offered in theatre design have a set core group of classes pre-selected.  Students interested in a discipline such as stage automation, you will take a series of upper level classes along with learn on-site valuable skills such as: construction technology, technical graphics, computer aided design techniques, equipment for moving scenery, welding, and motion control.  Students graduating with a Master of Fine Arts (MFA) degree can expect to work in local theatres, regional performing arts centers, or national production companies such as Cirque de Soleil.
Skills & Abilities Required in Theatre Technology
Speaking
Instructing
Reading Comprehension
Oral Comprehension
Speech Recognition
Written Comprehension
Active Listening
Writing
Speech Clarity
Oral Expression
Schools Other Students Requested Information From:
Employment & Theatre Specializations
For students that earn a college degree in Theatre Design and Technology, there are several fields of specialization that one can pursue.  The options range from architecture, modeling, construction, project management, set designing, script analysis, budgeting, production manager, event management, and lighting specialist to name a few possible career tracks.
Career Growth in Theatre Design
The job growth in the greater Theatre Design and Technology domain are well above average.  For example, the rate of job growth for producers is expected to rise 9% through 2024 and multimedia artists a 6% growth rate is expected during the same period.  Given the broad nature of the Theatre Design and Technology degree, compensation after graduation can vary greatly from career field to career field given prior experience and geographic location.  Related fields include teaching, modeling, construction, project management, personnel management, set designing, budget manager, production manager, and event management.
Additional Resources for Theatre Designers
Undergraduate and graduate students seeking additional information about this area study can connect with national association groups.  Two highly respected associations are the American Association of Community Theatre (AACT) and the Education Theatre Association (ETA).  Both provide unique resources for members and non-members along with event listings, support, and advocacy for the arts.