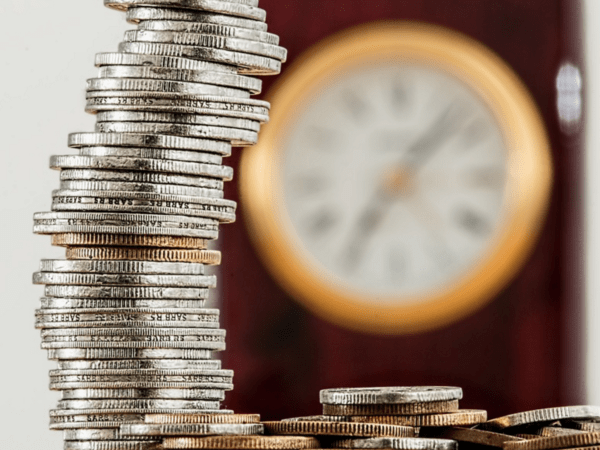 College Financial Aid Options
It is the mark of an educated mind to be able to entertain a thought without accepting it. ~Aristotle
It should come as no surprise to learn the cost of higher education is a significant investment.  While the cost ranges significantly on the program, school, residency, and student qualifications, we will step you through the basics to understand how to best proceed given your unique situation.
To start, understand that there is an amazing amount of financial aid available to students.  The agencies involved in financial aid can range from state, local, government, and institutions around the United States.  Billions upon billions of dollars are made available to students and it is incumbent upon you to understand the process and make the most of the financial aid available.
How are Tuition and Financial Aid Related?
An interesting axiom to consider: the schools with the most expensive tuition often give the most financial aid.  That being the case, do not eliminate schools with higher tuition on the basis of cost alone as there may be several avenues to make things happen in your favor.
In most colleges, the admission department and financial aid department are not co-located in the same office thus decisions on each are often made independent of one another.  Since the admission decision from the school comes first, you need to be prepared to respond in kind whether to accept the offer or not based on the financial aid options.
While you are not in direct control of the admission process nor the financial aid process, you can increase your chances of both by investing your time in school and keeping your grades up.  The better your grades, the more favorable the financial aid package will be for your higher education.
How to Colleges Determine Financial Need?
Financial aid is often determined by need by an institution.  In order to ascertain financial aid for a student, most colleges and universities use a formula that looks like this:
SN = COA – EFC
What does this mean?  Simply put, this is the cost of attendance (COA) less your expected family contribution (EFC) to figure out student need (SN).  Since the cost of attending a college is determined by each school and part of their disclosures to each student, we will spend some time with the EFC.
How is the expected family contribution calculated?  The EFC is comprised of the amount of money your parents can pay from their income and assets plus your contributions from income and savings plus any contributions from a gift that does not have to be repaid.
Financial aid should be viewed as a partnership between financial aid providers and a student's family.  If the means are available to pay for school, a student will have a diminished opportunity to receive aid while those who are qualified but lack the means will receive more aid, generally speaking.
What is the FAFSA and CSS?
In order to be considered for financial aid, a prospective student must complete a FAFSA.  The acronym FAFSA is short for the Free Application for Federal Student Aid.  This free student aid application may in fact be the only application a college requires of you and is the most widely used application for financial aid.  Virtually all universities have migrated to digital applications, making the FAFSA a nice fit with most higher education institutions.  Information on the FAFSA application can be found by visiting their website and completing the application as early as possible.
The FAFSA form opens you to the opportunity to receive Pell Grants, Perkins Loans, Federal Direct Loans, Federal Work-Study, state-based grants, and the Federal Supplemental Educational Opportunity Grant program.  Some schools do require a financial aid form specific to the school be completed called the CSS (College Scholarship Service) through the College Board.
Regardless of which forms you need to submit to the college of your choosing, make sure to be diligent about following directions and specific with your responses.  Inaccurate information or missing data will likely have an adverse impact on the speed of processing your application and possibly the amount of aid you receive.
It may seem like a lot to digest but it is a necessary step in the process to determine what aid is available for your as you move into this exciting chapter of your life.  If you need assistance, your guidance counselor or the Federal Student Aid Information Center (800-4FED-AID) is available to help.
Different Types of Financial Aid
We will now turn our attention to the differing types of aid available so you have a working understanding of them going into the process.
Grants:  A college grants is based upon financial need.  The source of a grant may be from a state agency, federal government, non-profit organization, private corporation, or the school itself.  Grants do not require repayment and are based on student need.  The FAFSA form will help colleges determine eligibility of grants on a student-by-student basis.
Scholarships:  Akin to grants, a scholarship does not need to be repaid.  Eligibility for a scholarship is based on several factors that may include athletic ability, grades, state of residence, academic strength, personal achievement, or similar.  Colleges and universities will provide you with an list of active scholarship opportunities that are sponsored by the school along with private scholarships.  Connect with the financial aid office to learn more about the scholarships you may be eligible for.  It is also important to watch out for scholarship scams which we have outlined in a resource guide for parents and students.
Work-Study:  Another type of financial aid is work-study.  A work-study job is often coupled with a scholarship or grant that allows students to work while attending school.  Students can earn money for school while concurrently attending class to help pay for school.  Employers must agree to participate in a work-study program and the school must approve the employer.  Many employers appreciate the opportunity to help college students earn valuable work experience and may be a recruiting tool for long-term employment.
Loans: Student loans are a type of financial aid that must be repaid.  Loan types will vary from federal loan programs like the Perkins Loan to private loans made by entities such as Sallie Mae.  Loan programs like the PLUS are parent loans for college students that may be another financial option for families looking to afford college.  The federal government has additional resources for parents and students on student loans for further research.  While taking out a student loan is not the first option, loans may be a necessary financial vehicle in conjunction with grants and scholarships.
Financial Aid Process
To help parents and students understand the financial aid process, we have created a list.  The list will help you visualize college financial aid and digest the piece-parts of the process.  The steps below were distilled from the FinAid website along with dozens of research articles from colleges and universities.
Complete you college admissions application for a specific college by their prescribed deadline.  The Common Application is a tool that allows you send your applications to multiple schools instead of completing several individual applications.  Check out the Common Application to see if your school of choice is on the list to streamline your applications.
Gather information on the cost of attending colleges by utilizing their net price calculator.  Higher education institutions will have their own calculator tools on their website or you can find information via the Department of Education net price calculator tool.  NPC tools will give you an understanding of the financial obligations as a function of the current costs and tuition associated with attending a specific school.
Commit to complete the FAFSA before the October 1st deadline during your senior year.  Make sure to research any and all other school-specific financial aid forms and submit it/them by their prescribed deadlines.  Submitting your applications early will give you a decided financial advantage as school have more financial aid to give early in the school year for prospective students.  Early submission will also provide you with greater financial aid options, allow you to work closely with the school's financial aid department, and help you secure your awards early.
College admissions teams will meet to determine viable candidates.  This phase of the process will allow you time to connect with admissions officers and ask specific questions about the school and your application.  Conversely, the admissions team may reach out to you in an effort to clarify assumptions and data found in your college application.  Be prepared to succinctly and accurately answer questions about your application.
If you are accepted, the school will be in touch with you to communicate your acceptance.  Applicants will be notified of acceptance by the admissions team followed by the financial aid office.  Both will help complete the picture of your acceptance and the terms that support the enrollment process at that school.  Occasionally schools may stagger the financial aid award package notification until a later date.
On its face, the college admissions process seems straightforward.  However, the behind-the-scenes work for the school and student anxiety can be a challenge.  Our team has heard from thousands of students and parents about this process and it's key to apply to a handful of schools.  A clustering of on-point schools mixed with a safe school and a stretch school will typically make for an optimal arrangement.
In either case, stay focused and organized with important details about each school in its respective folder for quick reference.  As you hear back from admissions offices about your application, you may need to pivot and consider your next best school or agonize over two equally amazing universities.
Additional Financial Aid Resources
For additional resources, make sure to visit our blog for the latest in college information and financial aid resources.  Publications such as the following examples may prove beneficial to students: