See a list of Industrial Engineering Programs by Clicking Here!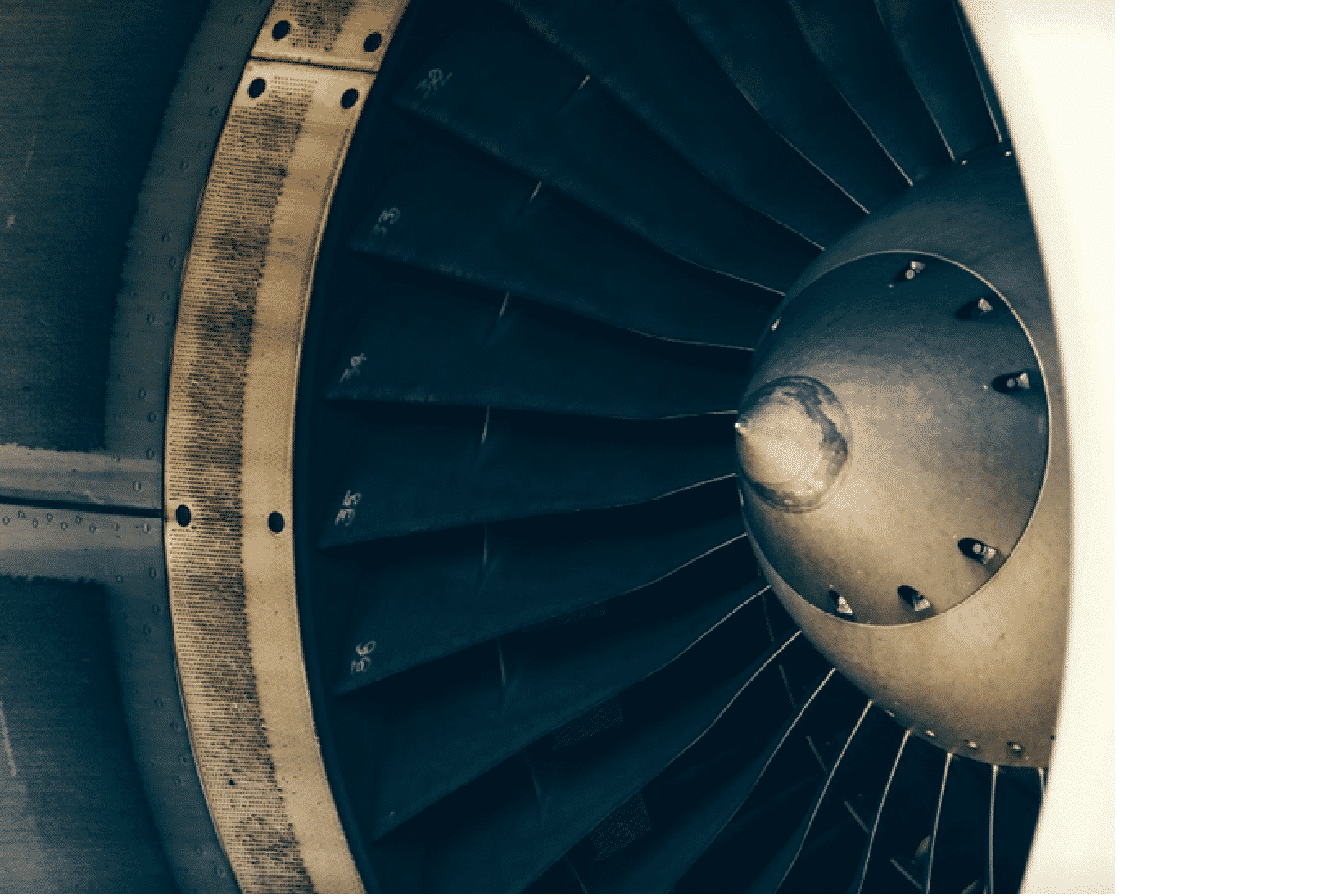 What is Industrial Engineering?
Industrial engineering is a field of study in engineering focused on the optimization of complex industrial processes, organizations, and systems.  The field of Industrial Engineering analyzes people, systems, processes, information, equipment, knowledge, materials, and money through a lens of improvement, value-generation, and development of integrated systems.
Practically speaking, an Industrial Engineer will work to reduce waste or eliminate inefficiencies associated with a business or organization's: time, money, resources, materials, man-hours, energy, machine time, along with any other processes that do not add value.
Depending on the industry and scope of job responsibilities, an Industrial Engineer may overlap with specialties that include: safety engineering, systems engineering, operation design, manufacturing engineering, management science, production engineering, ergonomics, management engineering, and lean manufacturing.
Industrial Engineering Degrees
An industrial engineering degree from an accredited college or university in the United States can be either a graduate or undergraduate program.  The undergraduate degree in IE will typically be confined to a bachelor's degree while the graduate degrees can be either a master's degree or doctorate degree.
To help you decipher the best IE program or you, we have assembled salient points about each degree path below.  Connecting to accredited schools has never been simpler.  By simply requesting information here, accredited colleges will provide you necessary information to help you research programs that match your academic goals and career aspirations.
Industrial Engineering Bachelor Degrees
Bachelor degrees in industrial engineering are conferred as a Bachelor of Science (BS) or a Bachelor of Science in Engineering (BSE).   The BSE and BS degree programs are designed to be completed in 4-years given a full-time matriculation plan.  Students in this engineering track can expect to take a number of liberal arts classes in conjunction with core engineering classes.  General education classes like philosophy, English composition, creative writing, psychology, and economics are designed to provide students with a well-rounded, holistic educational experience.
The core classes you may discover in an IE program will depend on the school's program design and your chosen area of emphasis.  For example, you may elect a general IE path or a more specialized program such as economic systems, operations research, financial systems, quality & statistics, or supply chain engineering.  A general engineering degree program will typically include classes such as:
Computing
Biomedical Engineering
Physics
Systems Physiology
Calculus
Chemical Engineering
Differential Equations
Dynamics
Linear Algebra
Geomatics
Database Systems
Digital System Optimization
Multivariable Calculus
Circuit Analysis
Engineering Economy
Regression & Forecasting
Engineering Optimization
Wireless Communications
Simulation Analysis & Design
Radiation Physics
Probabilistic Operations Research
Wind Engineering
Digital System Design
Life Cycle Cost Analysis
Low Speed Aerodynamics
Industrial Engineering Master Degrees
General master degree programs in industrial engineering are conferred as a Master of Science (MS) or as a Master of Science in Industrial Engineering (MS IE) degree.  Specialized degrees can be found in a school's course catalog similar to the following subcategories in IE:
Master of Science in Health Systems (MS HS)
Master of Science in Computational Science and Engineering (MS CSE)
Master of Science in Statistics (MS STAT)
Master of Science in International Logistics (MS IL)
Master of Science in Quantitative and Computational Finance (MS QCF)
Master of Science in Operations Research (MS OR)
Master of Science in Supply Chain Engineering (MS SCE)
Qualifying students will typically have completed a bachelor's degree in math, science, engineering, or like field of study.  A MS IE program will typically take 2-3 years to complete based on full-time matriculation.  Part-time students can expect the program to take longer as a function of the course load and individual pace at which the courses are completed.  Students graduating with a master's degree in industrial engineering can launch a career in a number of fields or continue their studies and earn a PhD.
Industrial Engineering Doctorate Degrees
The doctoral program for industrial engineers is a three to five-year program for full-time students.  Doctorate programs are most often conferred as a Doctor of Philosophy denoted as a PhD.  The courses found in the PhD program will vary from school to school but will be rigorous and demanding.  For reference purposes, a student in a PhD track specializing in system informatic can expect to take the following types on classes en route to completing their dissertation:
Systems Monitoring
Linear Programming
Advanced Simulation
Linear Systems
Stochastic Modeling
Queuing Theory
Multivariate Data Analysis
Computational Statistics
Variational Methods in Engineering
Supply Chain Systems
Engineering Database Management Systems
Manufacturing Systems Design
Industrial Engineer Requirements
Industrial engineers must meet specific school requirements before and after a degree is conferred.  A set of typical classes you will see in an IE program will include the following courses in college:
Production and Processing
Lean Manufacturing
Employment & Engineering Specializations
Industrial engineers are unique equipped professionals.  They meld disciplines from manufacturing, business, engineering, and fabrication to solve for complex business issues.  As such, the latent skills of an industrial engineer may qualify them for similar careers worth of consideration.  A handful of relevant examples include: operations manager, safety engineer, manufacturing engineer, systems engineer, fabrication design, production engineer, plant manager, corporate trainer, and management engineer.
Trade Names for Industrial Engineers
Students seeking employment after graduating with a degree in industrial engineering will need to understand the breadth of names synonymous with IE.  The titles below will help you understand the nomenclature and span of titles you can expect to see that will often represent industrial engineer jobs.  The most commonly used titles include:
| | |
| --- | --- |
| Engineer | Tool Engineering Technician |
| Plant Engineer | Methods Engineer |
| Process Engineer | Process Engineer |
| Production Engineer | Product Integrity Engineer |
| Industrial Engineering Analyst | Manufacturing Specialist |
| Industrial Engineering Technician | Operations Engineer |
| Manufacturing Technician | Supply Chain Engineer |
| Plant Manager | Head of Operation and Logistics |
| Materials Engineering | Liaison Engineer |
| Production Engineer | Production Control Supervisor |
| Engineering Manager | Quality Management Coordinator |
| Industrial Engineer | Quality Tech Engineer |
Industrial Engineer Jobs & Career Outlook
Industrial engineering jobs are slated to grow at a rate more than twice the national average.  In fact, the rate of industrial engineer job growth estimated by ONet is a brisk 14%.  Growth of this nature will add 19,700 high-paying jobs to the economy in the coming decade.  Similarly, the BLS has estimated employment growth for industrial mechanics at  16% and 10% for safety engineers during this ten year reporting period.
Industrial engineer salary numbers are currently at $85,880 per year.  The upper 25% average $107,960 a year with the bottom twenty-five percent averaging $68,500 a year.  The largest employers of industrial engineers is the aerospace industry followed by automotive manufacturers, engineering firms, and machinery manufacturers. States employing the most industrial engineers include Michigan, California, Texas, and Ohio.
Resources for Industrial Engineering Students
Outside academia, consider visiting the Institute of Industrial and Systems Engineers (IISE) and the International Association of Engineers (IAE).  Both trade groups provide support, tools, and resources for students and professional engineers seeking to remain competitive and make a difference in the community.
Additional associations for industrial engineers include: