See a list of Manufacturing Engineer Programs by Clicking Here!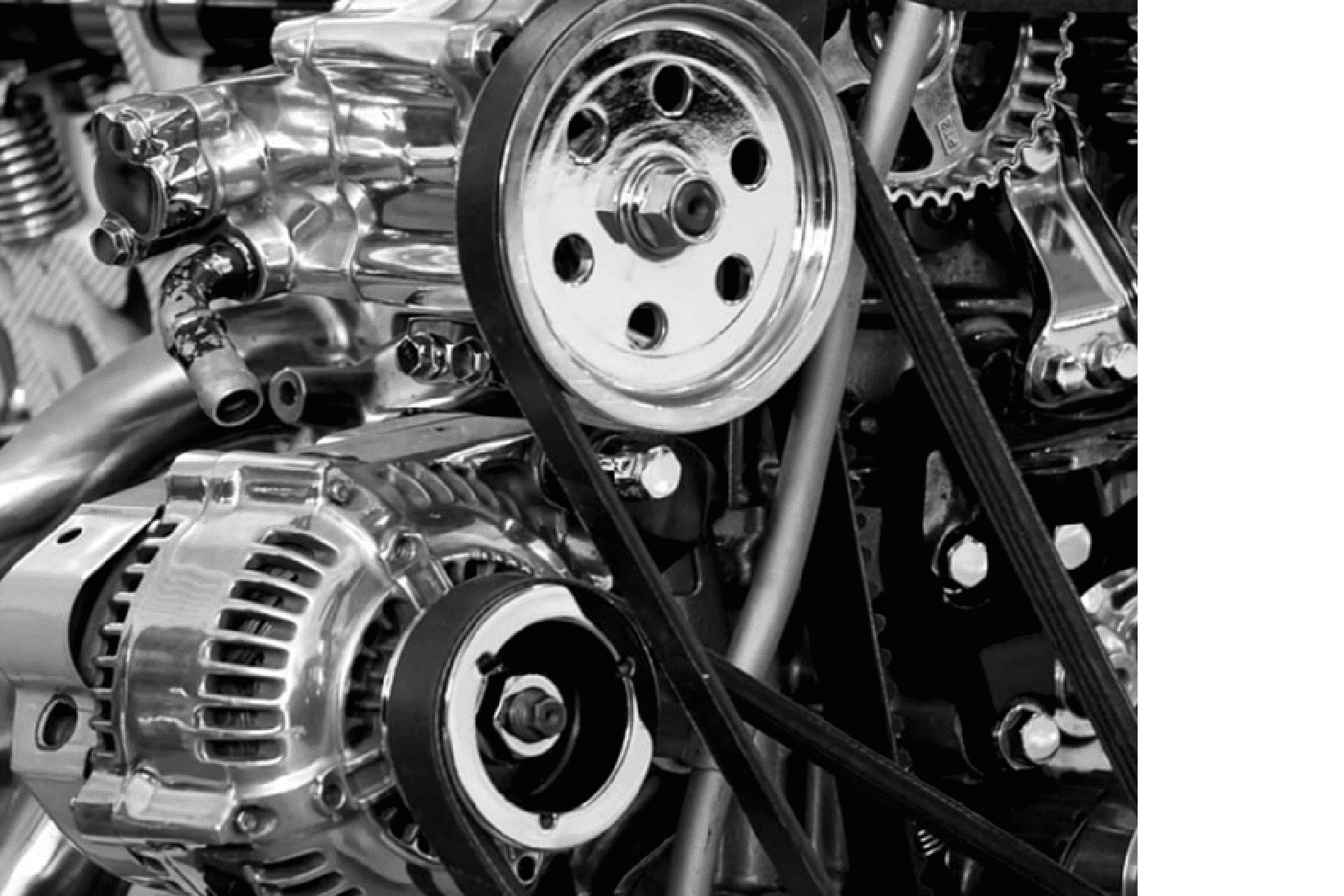 What is a Manufacturing Engineer?
A manufacturing engineer is responsible for converting the science of manufacturing raw materials into a finished product in the most efficient manner possible.  A manufacturing engineer will invest extensive resources and time to master critical elements of the manufacturing process.  Key processes a manufacturing engineer will learn include:
Studying fabrication processes and material flow
Keenly understanding operational flow
Streamlining manufacturing processes without affecting quality
Maximizing resources during fabrication
Improving overall productivity with limited resources
Increasing profitability
What Does a Manufacturing Engineer Do?
Trained manufacturing engineers will have a host of job duties to help make a manufacturing process more efficient and profitable.  Manufacturing engineering technicians are trained in a variety of technical and engineering disciplines that include: mechanical engineering, systems engineering, computer aided design, industrial engineering, materials engineering, computer aided manufacturing, and electrical engineering.
Business skills include the ability to understand systemic manufacturing design, processes, equipment, human resources, material management, operations, work cell training, machines, lean manufacturing, tooling, and fabrication.  Business acumen and engineering grit combine to enhance business objectives for a manufacturing plant.
Top Manufacturing Engineering Degrees
Students seeking a degree in Manufacturing Engineering (ME) have a number of programs to select from a variety of accredited colleges and universities.  Degree programs will typically be confined to a bachelor's degree and a master's degree.  However, the emphasis of each program can differ depending upon the school's program design, resources, and accreditation standards.  To help you find the best program for you, simply review the degree summaries below and connect with your perfect college match.
Manufacturing Engineering Bachelor Degrees
Bachelor degrees in ME have traditionally been designed to be completed in four-years.  With the advent of accelerated programs and distance learning courses, you may be able to condense the time it takes to earn a degree.  Students should expect to register for both  general education courses and core engineering and business classes.
General education classes will likely include creative writing, communications, philosophy, psychology, and sociology.  Core classes in ME will be a function of the area of emphasis.  More specifically, if a school offers a general ME degree program you can expect a confined set of classes.  However, if specializations such as Lean Engineering, Process Engineering, or Engineering Technology are offered by the college, curricula will be targeted in that area.
For reference purposes, the classes below are a general set of courses you can expect to take in a Bachelor of Science program in manufacturing engineering.  These classes include:
Computer Aided Manufacturing
Modern Manufacturing
Metals Processes
Material Removal
Plastic Systems and Manufacturing
Quality Systems and Assurance
Manufacturing Automation
Tool Design
Process Planning
Computer Programming
Manufacturing Innovation
Manufacturing Engineering Master Degrees
A master's degree in manufacturing engineering may be a viable goal for students seeking to build on their undergraduate degree or help take their career to the next level.  Masters degrees in ME are conferred as a Master of Science (MS) or Master of Science in Engineering (MEng).  Students can expect the course to take 1-2 years to complete given full-time enrollment.  Core classes in a master's degree program in ME can include the following:
Design & Analysis of Experiments
Manufacturing Quality Control Analysis
Computer Integrated Manufacturing
Six Sigma Theory
Lean Manufacturing
Advanced Facility Planning
Advanced CAD & CAM
Advanced Forming and Composite Manufacturing
In addition to the core of a master's degree program, students will be required to perform research in an approved ME field of study or complete a thesis project.  Both tracks are intended to add value to the existing body of knowledge in manufacturing engineering for students remaining in academia and for those intending to pursue a career in the public or private sector.
Skills & Abilities Required for ME's
A manufacturing engineer will need to have a wide variety of abilities and skills to effectively navigate school and this vocation.   While not a comprehensive list, you will need to possess an above-average level of aptitude in a variety of domains to effectively communicate and solve complex problems as a professional engineer.  A list of the top ten skills include the following:
Synthesis & Creativity
Manufacturing engineers are expected to be industrious and create new production solutions.  In order to design a new process or improve a manufacturing process, ME's will need to possess latent curiosity and creativity.  The goal is to eliminate waste, reduce materials, optimize resources, and save time while producing the same units.
Critical Thinking Skills
A manufacturing engineer will need to carefully inspect and document systems and people in a fabrication process to improve overall efficiency.  Solving manufacturing processes will require knowledge of fabrication, science, and logic to draw conclusions and test hypotheses.
Communication Skills
Listening: Most ME's work in teams with other engineers, machinists, and managers to solve problems.  Actively listening will help resolve issues, ask better questions, and build trust more effectively.  Active listening skills also helps gather information from third-party suppliers, vendors, and customers.
Speaking: Clearly articulating a question or problem helps an entire production team get on the same page.  Additionally, sharing information about a process or concept in a practical manner is helpful to solve complex manufacturing quandaries.
Written: Manufacturing engineers must carefully log activities and provide  documentation for team members.  Properly documenting activities and processes is a vital aspect of improving manufacturing efficiencies.
Math & Statistical Analysis Skills
A manufacturing engineer will utilize the use the principles of statistical analysis, regression analysis, calculus, linear modeling, correlation analysis, and trigonometry to assess issues.  Advanced math and statistics is fact-based and utilized to build theories and solutions in manufacturing.
Problem Solving Skills
Solving direct problems and indirect problems is an everyday occurrence for an ME.   Taking time to understand issues, communicate variables, and present solutions is a skill required by an manufacturing engineer.
Employment Outlook & Engineering Specializations
Manufacturing engineering majors need to look forward to life after college and consider jobs.  Jobs for ME's can be in a variety of sectors of the economy that can range from pharmaceutical and toy production to furniture and automotive.  After earning a degree in manufacturing engineering, graduates can consider a direct path into a career or adjacent careers in manufacturing.  Alternative paths after graduation include: mechanical engineer, operation technician, electrical engineer, civil engineer, electro-mechanical technician, systems engineer, industrial engineer, materials engineer, or project manager.  Some jobs will require additional schooling and/or certifications to pursue.
Manufacturing Engineer Salary & Job Growth
Manufacturing engineer salary data is currently listing the mean annual income at $90,340.  The lowest ten percent will earn approximately fifty-six thousand dollars and the top 10% average $130,930 annually.  The largest employers for ME's include aerospace manufacturers, automotive manufacturers, engineering firms, and semiconductor corporations.
Annual growth is expected to be around 10% for manufacturing engineers.  By adding some 25,000 new jobs in the coming 10 years, employment opportunity and career growth will follow for qualified candidates.  States employing the greatest number of ME's are Michigan and California followed by Texas, Ohio, and Illinois.
Additional Resources for Manufacturing Engineers
Students seeking additional information outside academia can connect with the SME and and the AME.  Both organizations provide resources for manufacturing engineers and membership benefits for professionals nationwide.