See a list of Nursing Science Programs by Clicking Here!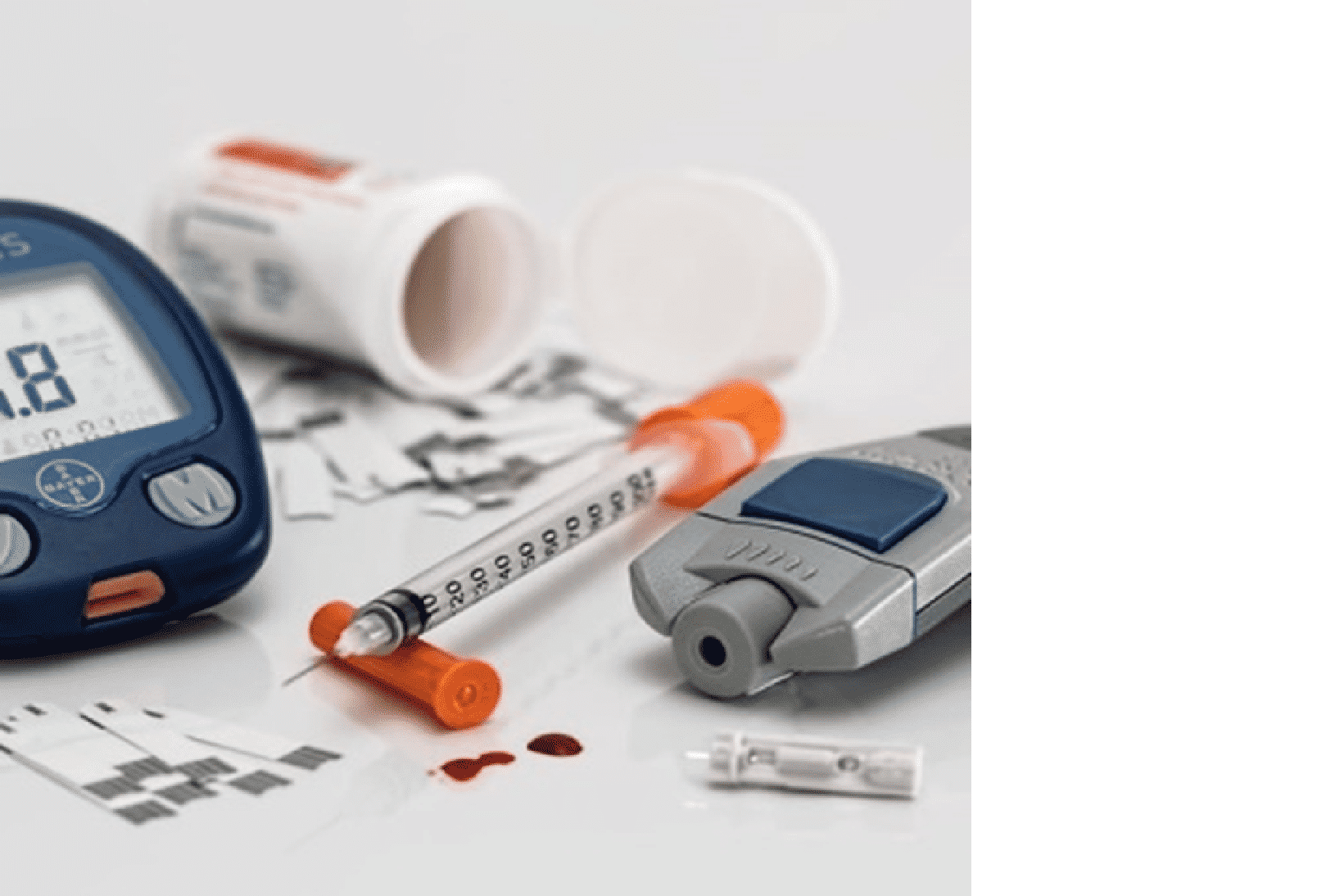 What is Nursing Science?
Nursing Science is a degree program within nursing emphasizing the science and principles of nursing.  A degree in Nursing Science or Bachelor of Science in Nursing (BSN) is built on rigorous coursework to prepare students to become a knowledgeable, well-rounded nurse practitioners who are able to readily step into a variety of nursing, medical, science, research, and leadership roles.
Research indicates a typical profile of a nursing science student.  Students who possess strong management skills, attention to detail, problem solving skills, and are exceptional communicators do well within the complex field of healthcare.  Nursing science students must deftly balance leadership skills with technical skills and healthcare know-how in a professional manner.
Associate Degree in Nursing Degree (ADN)
An Associate Degree in Nursing (ADN) is also known in the industry as an Associate of Science in Nursing (ASN) or Associate of Applied Science (AAS) Degree.  In either case, the associate degree track is one of the quickest entry-points into the nursing profession.
An ADN program is a two-year program which includes general education courses, core nursing classes, clinical rotations, and often an internship requirement.  Associate Degree in Nursing degrees are ubiquitous in community colleges, trade schools, technical colleges, career colleges, nursing schools, hospitals, and 4-year colleges.
The majority of students who earn an Associate Degree in Nursing degree from an accredited college or university will go on to earn a BSN.  This route offers students the opportunity to apply for admissions to accelerated programs in order to earn a Bachelor of Science in Nursing degree in two-years' time.
Bachelor of Science in Nursing Degree (BSN)
The Bachelor of Science in Nursing (BSN or BScN) is also known as a Bachelor of Science (BS) with an Emphasis in Nursing or a Bachelor of Nursing (BN).  The BSN is a program with a strong academic foundation and geared to help students establish a vibrant career in nursing.
A Bachelor of Science in Nursing degree will often take students 4 years to complete with the first half of the program focused on general education courses. The second half of the four-year BSN program will provide students with an array nursing theories, practices, methodologies, and principles to help them successfully take and pass the NCLEX-RN examination.  The NCLEX is a standardized test administered by the National Council of State Boards of Nursing (NCSBN) which is a prerequisite to earn a nursing license in the United States.
There a number of different types of bachelor degree tracks within nursing.  The most popular of which are:
Accelerated BSN – The Accelerated BSN is a program that fast-tracks students through nursing programs in 1-2 years by providing credit for general education and liberal arts classes taken prior.
RN to BSN – The RN to BSN is a bridge program designed for Registered Nurses with a diploma or associate's degree in nursing. Specialty programs like the RN to BSN offers the ability for working professionals to earn an advanced degree while working with flexible class schedules and online degree options.
LPN to BSN or LVN to BSN – A Licensed Practical Nurse (LPN) or Licensed Vocational Nurse (LVN) to Bachelor of Science in Nursing (BSN) is a bachelor's degree program allows practitioners to earn a BSN faster than the traditional bachelor's degree track. This bridge program provides working professionals the ability to upskill and take advantage of career opportunities while working in the field.
BSN – The Bachelor of Science in Nursing (BSN) is a four-year online degree or classroom-based program. As the gold-standard for most healthcare organizations, the BSN is a prerequisite for students wanting to earn a graduate degree in nursing to perform academic and clinical research or to teach.  The BSN is also requisite for various APN degree programs such as a Certified Nurse Practitioners (CNP), A Certified Registered Nurse Anesthetist (CRNA), Clinical Nurse Specialist (CNS), and Certified Nurse Midwife (CNM).
Second Degree BSN – A Second Degree BSN was designed by higher education professionals to help support an accelerated career transition for professionals coming from outside the nursing profession. By allowing credit for previous general education courses, students can move through this degree program in one to two years.
Master of Science in Nursing Degree (MSN)
A Master of Science in Nursing (MSN) degree is designed to help students and working professional move to the next level in nursing.  Where associate degree programs in nursing and bachelor degrees in nursing are excellent to help gain entrance into the nursing field, a Master of Science in Nursing helps propel careers to the next level.  Additional careers opportunities are likely to follow after the additional clinical training, skills, knowledge, and research from an MSN degree.
MSN programs will take students 1-2 years to complete which may be extended by enrolling in a joint degree program.  A joint degree program provides another layer of specialty when the MSN program is coupled with an MBA, Public Health, Healthcare Administration, or similar degree tracks.
Master of Science in Nursing degrees typically come in 4 different groupings that include:
Direct Entry MSN
RN to MSN
Post-Certificate Master's
Post Master's Certificate
A nurse who has earned a Master of Science in Nursing are considered Advance Practice Nurses, known in the industry at APN's.  The APN's of today are able to provide the level of care and healthcare treatments that were reserved for medical doctors of yesteryear.  Services and treatments provided by APN's and APRN's will most often fall into one of the following four nursing clusters:
Certified Nurse Practitioners – Certified Nurse Practitioners or CNP are APRN's that perform research, work closely with patients, and assist attending physicians in a variety of ways.  Areas of specialty for a Certified Nurse Practitioner may include: cardiology, pediatrics, family care, women's health, oncology, surgical services, and pain management.  A CNP can work in a small clinic, home care, hospital, physician's office, or other similar types of medical settings.
Certified Registered Nurse Anesthetists (CRNA) – A Certified Registered Nurse Anesthetist (CRNA) and Nurse Anesthetist is an advance practice nurse that provides anesthesia to patients in a number of health care settings. Work settings for a Nurse Anesthetist can include various public & private clinics, home care, hospitals, nursing care facilities, military installations, schools, and physician's offices.  As a certified medical professional, a Nurse Anesthetist can provide a wide variety of anesthesia care from surgical applications to the infirm to healthy individuals.
Clinical Nurse Specialists – A Clinical Nurse Specialist or CNS is a medical professional that can provide primary patient care or specialized care. Specialized care for a Clinical Nurse Specialist can include medical setting (emergency room, clinic), care type (psychiatric, pediatric), disease type (diabetes, oncology), health concentration (stress, pain), and demographic (elderly, children).
Certified Nurse Midwife – A Certified Nurse Midwife is a licensed nurse that melds traditional services of a midwife with a gynecologist. CNM's help women with a variety of services that can include family planning, routine examinations, child birth, infant care, and postpartum care.  A CNM is a healthcare provider that is very active in managing a woman's wellbeing and overall health.  , a Certified Nurse Midwife is very active in the management of a woman's health and wellbeing.  In fact, Certified Nurse Midwife's will be provided the autonomy to make healthcare and critical care decisions in conjunction with the patient.
Doctor of Nursing Science Degree (DNS) & Doctor of Philosophy (PhD) in Nursing Degree
The Doctor of Nursing Science degree program is a doctorate degree akin to a PhD in nursing that is rooted in theory and research.  The DNS program is recognized by the United States Department of Education and the National Science Foundation as equal to the Doctor of Philosophy (PhD) in Nursing.  Colleges and universities have continued to make the shift from the DNS program to the now popular Doctor of Philosophy in Nursing (PhD) degree program.
The Doctor of Nursing Science is commonly associated with the acronym DNS along with lesser known nomenclature for this degree such as DSN, DNSc, DScN.  Acronyms notwithstanding, the Doctor of Nursing Science degree program is a terminal degree program in nursing which means no advanced degrees follow the DNS degree.
Educational Requirements in Nursing Science
In terms of educational requirements, Nursing Science degree holders will have typically studied the following courses while in college:
Skills Required for Nursing Science Majors
Speaking
Critical Thinking
Active Listening
Complex Problem Solving
Instructing
Reading Comprehension
Oral Expression
Oral Comprehension
Writing
Speech Recognition
Written Comprehension
Online Colleges Offering Degrees in Nursing Science
Employment & Nursing Science Careers
Students earning a degree in nursing science can expect a wide range of career options to pursue.  Career tracks for nurse science majors can include: Nurse Administrator, Department Director, Nurse Executive, Nurse Manager, Quality Improvement Manager, Director of Nursing, Ambulatory Care Manager, Hospital Director, Registered Nurse, post-secondary teacher, Licensed Practical Nurse, physician assistant, or research manager to name a few.
Nursing science graduates can work in a number of private healthcare facilities or public healthcare hospitals.  In fact, it is not uncommon for nurse science majors to work in acute care facilities, ambulatory care clinics, pharmaceutical companies, private clinics, or physicians offices.  By blending the best of technology, healthcare, and business graduates can step into a number of fulfilling careers.
Nursing Career Outlook
The job growth in the greater Nursing Science domain are well above average.  In fact, the job growth in nursing science is forecast to jump 17% through 2024 compared to a national average of 6% for all occupations.   The broad nature of the nursing science degree can lead individuals to very different vocations.  Thus, the income you can expect after graduation will depend on your career track, work experience, geographic location, and organization type.
For more information about earning a Nursing Science degree, simply visit the accredited colleges and universities search tool below.   Alternatively, you can research nursing careers by reading our popular Nursing Career Guidebook or our primary nursing degree page to learn more.