See a list of Corrections Officer Programs by Clicking Here!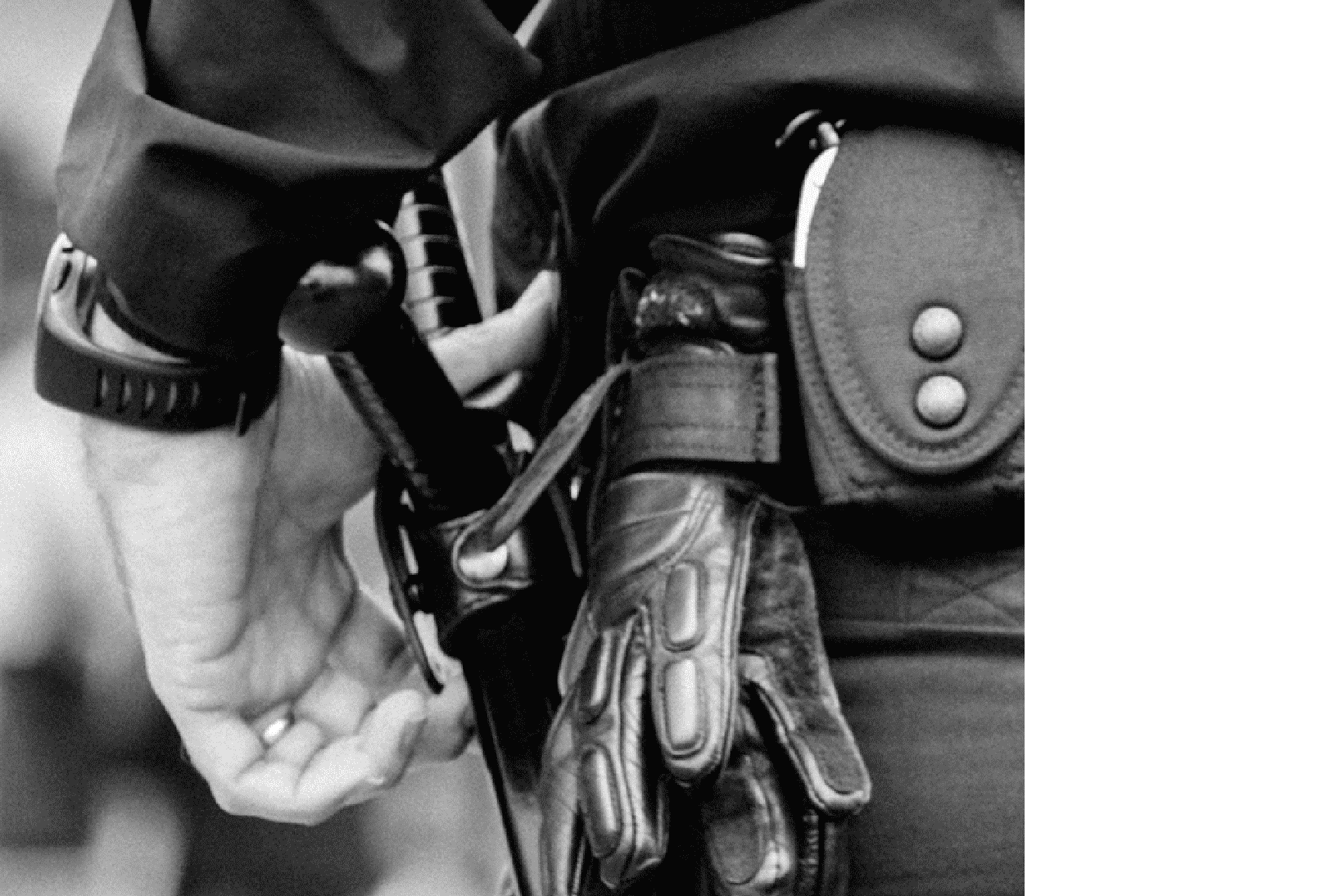 What is a Corrections Officer?
Corrections Officer and Correctional Facilities is a field of study focused on the aspects of a correctional institution's security, health, safety, and operations.  A correctional officer is charged with patrolling and inspecting the myriad aspects of a correctional facility including the yard, units, buildings, cells, prisoners, clothing, and personal property.  In addition to the overt observations, a correctional officer will also: utilize audio and video monitoring, intervene in any abnormal activity, intervene to promote safety and stability, escort visitors, monitor access gates, operate the control room, monitor cameras and alarms, manage communication to the outside world, enforce institutional rules, and respond to subtle changes in behavior to minimize potential prisoner unrest.
Top Corrections Officer Degrees
College degree programs for prospective corrections officers may not take the same path from school to school.  More specifically, you may find an accredited college or university offering a corrections specialty or criminal justice with an emphasis in corrections.  In either case, the latent skills and knowledge are designed to prepare students for a career in corrections or adjacent vocations.  To help you make a great decision for your future, a summary of popular degree programs can be found below.
Corrections Officer Associate Degrees
An associate degree in corrections can be conferred as an Associate of Arts (AA) or Associate of Applied Science (AAS).  Associate degree programs are typically 2-year programs for full-time students.  Part-time students will take longer to complete the degree dependent upon the course load and pace.  Both AA and AAS programs blend general education courses with core curriculum to provide a balanced education.  Liberal arts classes may include courses such as history, psychology, math, communications, philosophy, and creative writing.  Core classes will focus on building knowledge and analysis in criminal justice, social issues, and various aspects of institutionalization.
Corrections Officer Bachelor Degrees
A bachelor's degree in corrections will most often be conferred as a Bachelor of Science (BS).  Bachelor degrees are 4-year degrees based on full-time matriculation with part-time students taking longer to earn a degree.  Akin to an associate's degree, the bachelor degree track melds liberal arts courses with core curriculum.  The primary difference between the two degrees lies in the breadth and depth of the bachelor's degree.  From remedial courses through upper-level criminal justice classes, students in a bachelor degree program will be exposed to a broad array of material.
Core classes in a corrections program will vary from school to school but will cover many of the same topics.  One very popular Bachelor of Science program that has won many awards includes the following coursework:
Introduction to Criminal Justice
Criminal Courts
Law Enforcement
Juvenile Justice
Criminal Law
Justice Administration
Theories in Crime
Demographics, Diversity, and Crime
Police Administration
Correctional Institutions
Police Operations
Criminal Investigations
Criminalistics
Community-Based Corrections Facilities
Constitutional Rights of Inmates
Crisis Management
Criminal Procedures
Victimology
Information Technology and Policing
Comparative Criminal Justice Systems
Criminal Justice Policy
Law & Social Control
Educational Requirements for Corrections Officers
In terms of educational requirements, Corrections Officer and Correctional Facilities degree holders will have typically studied the following courses while in college:
Skills & Abilities Required of Corrections Personnel
Speaking
Instructing
Reading Comprehension
Active Listening
Writing
Speech Clarity
Oral Expression
Oral Comprehension
Speech Recognition
Written Comprehension
Schools Other Students Requested Information From:
Employment Information & Corrections Specializations
For students that earn a college degree in Corrections Officer and Correctional Facilities, there are several fields of specialization that one can pursue.  The options range from bailiff, security guard, firefighter, police, EMT, detective, forensic scientist, research scientist, private detective, security guard, probation officer, and policy director in the public or private domain to name a few possible career tracks.
Top Employers of Corrections Officers & Criminal Justice Graduates
Graduates from an accredited corrections and/or criminal justice program can find themselves employed by a variety of institutions.  In fact, many students work for private industry, government agencies, schools, and non-profit organizations of all sizes.  A cross-section of the types of employers you can find a corrections graduate include:
Bureau of Prisons
Federal Bureau of Prisons
Bureau of Alcohol, Tobacco, Firearms & Explosives
Local & State Law Enforcement Agencies
Non-Government Agencies
Federal Bureau of Investigation (FBI)
Department of Juvenile Justice
U.S. Secret Service
Drug Enforcement Administration (DEA)
Non-Government Organizations
District Attorney's Office
Department of Justice
Bureau of Justice Statistics
Private Correctional agencies
Office of Public Defender
Federal Bureau of Investigation
Department of Agriculture
Job Growth, Salary, and Related Corrections Fields
The median annual income for a corrections officer is $42,820 with the top 10% earning $74,360 and the bottom ten percent just under thirty-five thousand dollars a year.   The BLS projects a 4% employment growth for the sector adding some 17,900 jobs in the coming reporting period.   Given the broad nature of the Corrections Officer and Correctional Facilities degree, compensation after graduation can vary greatly from career field to career field given prior experience and geographic location.  Related fields include training, research, policy, field work, managing, leading, and directing.
Best Corrections Officer Associations