See a list of Industrial Mechanics Programs by Clicking Here!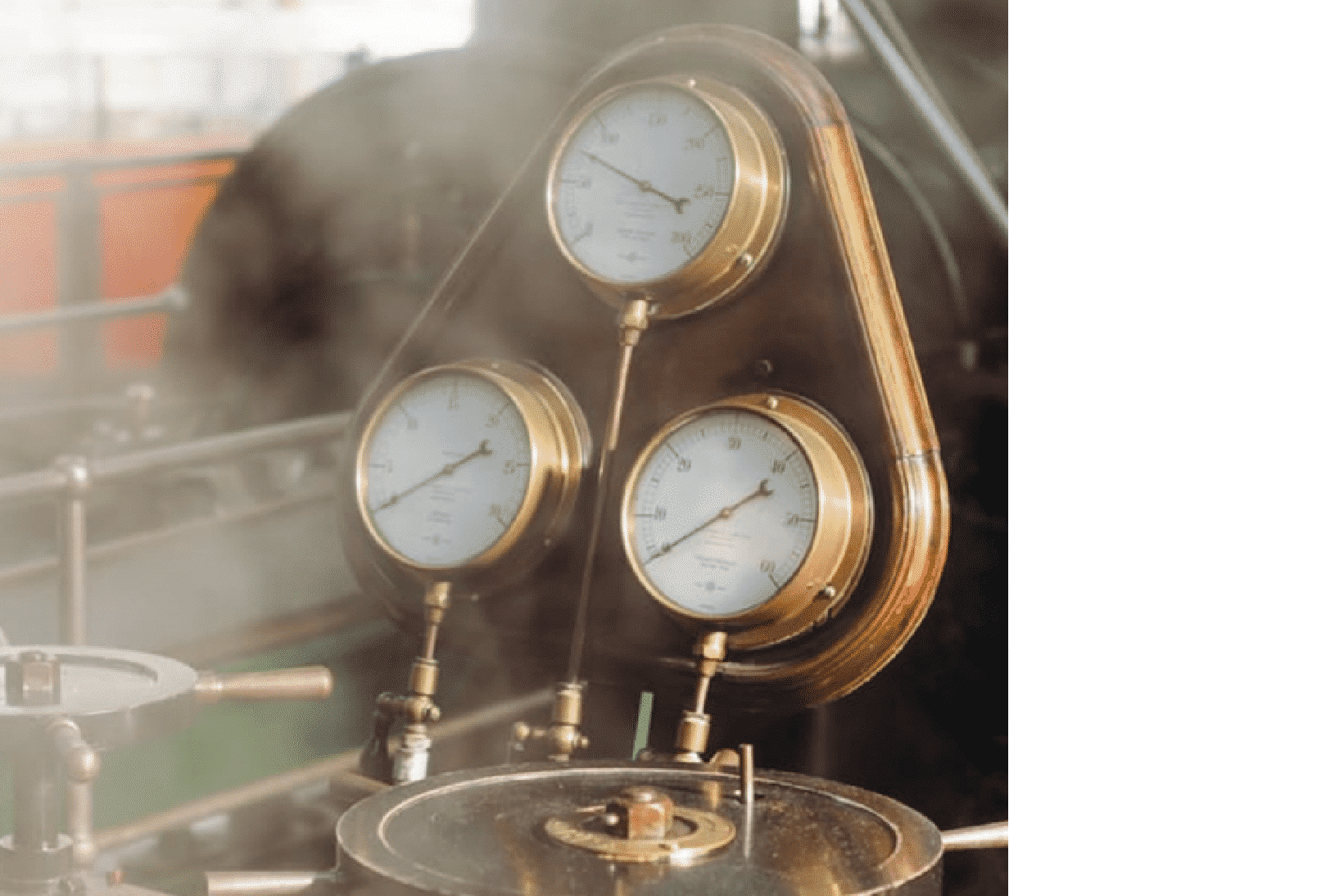 What is Industrial Mechanics?
Industrial Mechanics is a field of study in business focused on the maintenance and repair of industrial equipment and industrial machinery.  Industrial equipment and machinery can include a variety of pumps, conveying systems, motors, engines, production equipment, and packaging machinery.
An industrial mechanics major will possess both academic know-how and practical  experience to understand: the art of aligning gears and wheels, know the difference between rotary pumps and reciprocating pumps, utilize blueprints to assemble a variety of industrial equipment, understand the basics of hydraulics and pneumatics, & master the use of pressure gauges and flow meters.
Top Industrial Mechanics Degrees
Degree programs in industrial mechanics will typically be found as certificate programs and associate degree programs at community colleges, trade schools, technical colleges, and universities.  Use the tools on this portal to help you decipher the degree path makes the most sense for you and you career.
To assist with this, we have created a summary of the most popular degree pathways and a clustering of accredited schools that offer degrees in industrial mechanics.  The process is designed to be a quick way to gather valuable information from top colleges in your desired field of study.
Industrial Mechanics Certificate Programs
Certificates in industrial mechanics a designed to be a tight clustering of focused classes.  These classes will help students gain knowledge and proficiency by blending academics with pragmatic, hands-on experience.
A certificate from an accredited college in IM can help students enter the field or help bolster your existing resume to help advance your career.  Programs can be completed in as quick as six months up to two-years depending on the design of the program, school resources, and required credits.
Industrial Mechanics Associate Degrees
An associate's degree in industrial mechanics is a 2-year program.  Degrees at this level are conferred as an Associate of Science (AS) given the science-heavy coursework in the program.  Students can expect to take both general education courses and core classes.
General education classes may include English composition, economics, psychology, creative writing, and sociology.  The core classes in industrial mechanics will contain a series of courses that may include the following:
Health, Safety, and the Environment
Process Technology
Natural Gas Compression
Oil and Gas Essentials
Mechanical Maintenance
Mechanical Drives
Pumps
Rigging
Welding Trades
Hydraulics
Industrial Electricity
Industrial Diagrams
Maintenance Welding
Requirements for Industrial Mechanics
In terms of educational requirements, an industrial mechanic major will need to have passes a cluster of specific courses.  Curriculum will vary by school and degree level but will generally include the following courses:
Budgeting and Scheduling
Production and Processing
Employment in Industrial Mechanics
Industrial mechanic majors will have a high degree of specialization given the specific coursework and classroom projects.  That being said, the core skills may help students pivot into similar career opportunities.  Examples of adjacent career types worthy of consideration may include: heavy equipment mechanic, automotive service mechanic, millwright, automotive service technician, maintenance specialist, electric motor technician, power tool repair tech, electrical repair, stationary engineer, and industrial equipment repair.
Industrial Mechanic Jobs & Career Outlook
Industrial mechanics are slated to see a job increase of 9% in the coming reporting period.  This will translate to 33,000 new job openings for seasoned veterans and incoming college graduates.  Similarly, jobs for industrial machinery mechanic are projected to jump 16% and a 14% lift for electricians.   The median income for an industrial mechanic is $51,360 a year.  A swiftly growing industry coupled with above average wages typically make a great career opportunity for those willing to invest in their education.
What Titles Do Industrial Mechanics Go By?
When looking for jobs in the trade, it will be important to understand the job titles that correspond to the study of industrial mechanics.  In addition to the core title, you may see the following job titles for an industrial mechanic:
| | |
| --- | --- |
| Master Mechanic | Instrument and Electrical Technician |
| Mechanic | Repair Technician |
| I&C Tech | Service Technician |
| Overhauler | Maintenance Mechanic |
| Control Technician | Maintenance Technician |
| Electrical & Instrument Technician | I&E Tech |
| Electrical Maintenance Technician | Electrical and Instrument Mechanic |
| Industrial Machinery Mechanic | Electrical Technician |
| Industrial Mechanic | Instrument and Control Technician |
| E&I Tech | Technical Support Specialist |
| Machine Adjuster | |