See a list of Landscape Architect Programs by Clicking Here!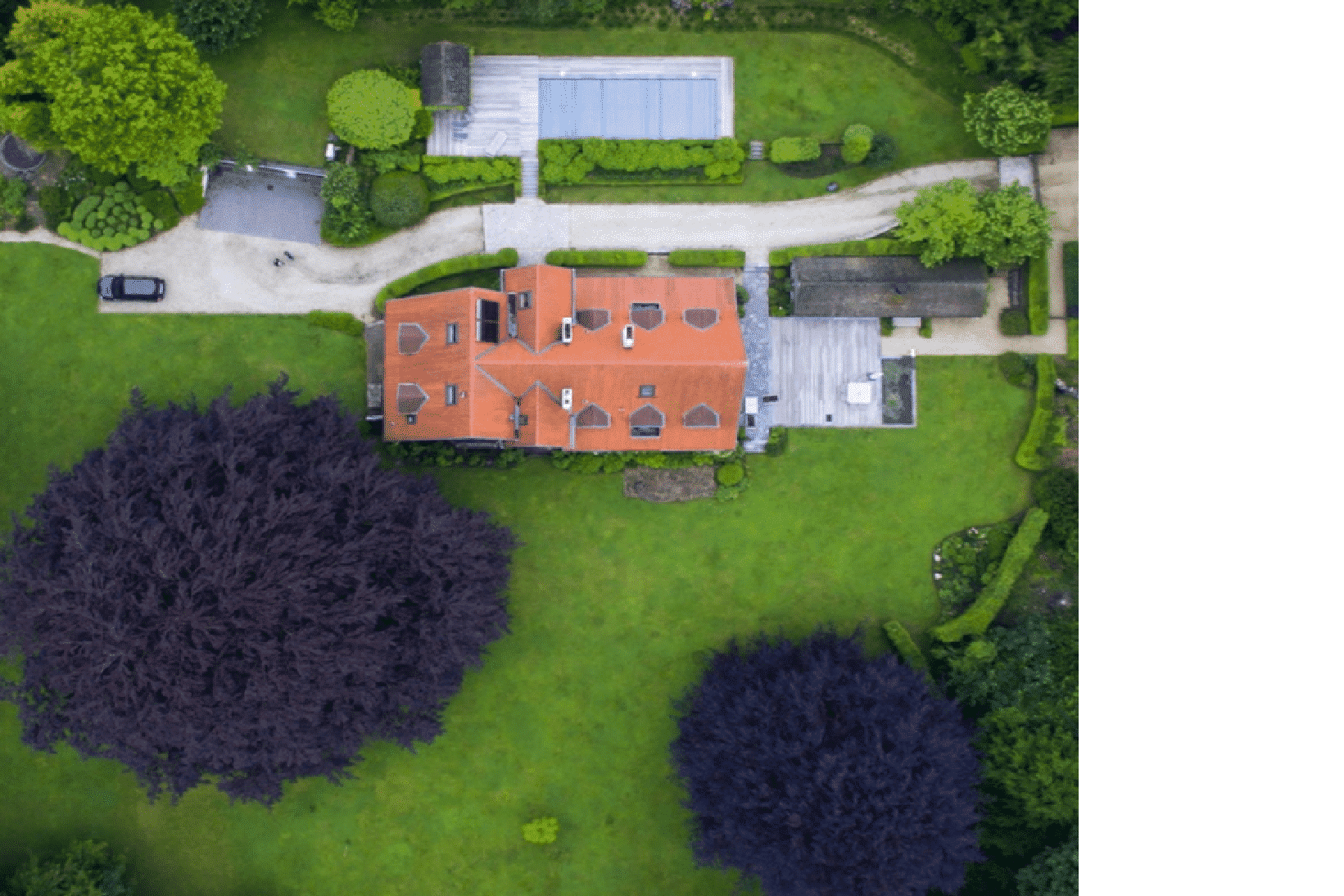 What is a Landscape Architect?
A landscape architect is a professional focused on the design, management, operations, scheduling, and resource management associated with plants, hardscape, and landscape.
Landscape architect degrees prepare individuals to manage both ornamental and recreational plants in aesthetically pleasing arrangements.  The academic knowledge and hands on know-how are required to translate designs & concepts into reality.   A landscape architect works close with clients, developers, and planning officials to conceptualize a vision into a viable plan.
What Do Landscape Architects Learn in College?
A landscape architect major must posses a host of technical knowledge coupled with city-specific building codes and an aesthetic capacity.  While in college, landscape architects will garner knowledge and practical skills found in a variety of targeted courses.  Examples of such classes for LA's include:
What Do Landscape Architects Do?
Landscape architecture blends science and art.  Architects are trained to plan, design, and manage land projects.  Professionals are required to navigate an increasingly complex array of laws and regulations coupled with balancing the tenuous relationship between the natural environment and the built environment.
Their work can be found in traditional settings such as a college campus, residential neighborhood, garden, park, resort, corporate center, historical sites, commercial development, public highways, waterfront developments, and cemeteries.   Landscape architects also perform a vital function in the restoration and design of nature.  Overt examples enhanced by the work of LA's include forested land, wetlands, streams, and mined areas.
Landscape architects are charged with working close with various professionals to accomplish their intended objectives while making prudent use of our environmental resources.  Professions an LA works closely with include city planners, developers, architects, civil engineers, state agencies, townships, and municipalities.
How to Become a Landscape Architect
To become a landscape architect, you will need to complete the following process.  Each step in the process builds on the previous helping to prepare students to enter the workforce as a LA.
Earning a degree from an accredited college or university is the first step in the process to become a landscape architect.  Requisite knowledge and skills can be obtained via graduate and undergraduate degree programs.  The two primary undergraduate degree programs include:
Bachelor of Landscaping Architecture (BLA)
Bachelor of Science in Landscape Architecture (BSLA)
Both the BSLA and BLA are designed to be completed in 4-5 years of full-time study.  Undergraduate students will be required to take general education classes such as English composition, psychology, sociology, economics, and creative writing along with core classes.  Core curricula will help student learn essential aspects of construction, design, natural resources, environment and conservation.
Landscape Architect Master's Degrees
Qualifying students may be interested in extending their learning with upper level courses within a graduate program.  Graduate degree programs include 4 primary master degree programs such as:
1. Master of Landscape Architecture (MLA)
The MLA is designed for students holding an undergraduate degree in a different field of study with a design to become a LA.  An MLA can typically be completed in three-years of full time matriculation.
2. Second-professional MLA
A Second-professional MLA degree was created to support students who have already earned an undergraduate degree in landscaping architecture.  The path to completion is a bit quicker than the first-profession MLA taking about 2-years of full-time study.
3. MA in Landscaping Architecture
The Master of Arts (MA) track is for students not intending to become a registered practitioner.  Students earning the MA degree select this track to perform research for private and public entities within the field of study.
4. MS in Landscaping Architecture
Much like the MA track, the Master of Science (MS) program is for students wanting to perform research in the field.  The primary difference between the MA and MS program is the curricular emphasis of the program.  Both the MA and MS degree will take around three years to complete depending on the design of the degree program.
Do Landscape Architects Need to be Licensed?
Currently, all states in the United States license landscape architects.  Students will discover there are 2 primary types of licensure: practice acts and title acts.  If you live in a state with a practice act, no one without a license is authorized to perform the work of a landscape architect.
A title act, on the other hand, restricts whom can call themselves a professional landscape architect.  The requirements and legislation is set by each state so make sure to understand the requirements in your state of residence.
All graduates seeking to become a LA must successfully pass a national exam.  The national examination for LA's is administered by the Landscape Architect Registration Examination (LARE).  The LARE examination is a 4-part computer-based test to ensure student possess requisite knowledge and skills.
Lastly, your state of residence may require you to have completed an approved college program and complete a specific number of hours of work under the direct supervision of a licensed architect.  Learn more about your state's requirements by visiting the CLARB organization here.
Skills & Abilities of Landscape Architects
A set of skills you will need as a trained LA include the following hard skills and soft skills include the following items.  While not inclusive, the list is intended to provide key insights into the job and requisite skills.
Appreciation, respect, and sensitivity to land management and quality aesthetics
Grasp on science and art within the nexus of a humanistic design mentality
Analyzing issues in terms of functionality and design
High degree of architectural & technical competence helping bring designs to life
Professionalism in all interactions with developers and government officials alike
Where Do Landscape Architects Work?
After graduation, you may find yourself working for public, private, or academic entities.  The range of public sector jobs may include working for state, regional, federal, or municipal organizations.
Public entities at the federal level may include the National Parks Service, Soil Conservation Service, Bureau of Land Management, US Forest Service, Department of Transportation, US Army Corps of Engineers, or Veteran's Administration.
Private sector jobs will be found within engineering firms, planning companies, architectural firms, and landscaping architectural companies.  In the academic field, student may teach or perform research for various types of colleges and universities.
Landscape Architect Jobs & Career Growth
Vocational growth for landscape architects is hovering just above the national average for all jobs.  Specifically, the proposed growth of landscape architecture jobs is 7-9% compared to the national average of six percent.  In terms of job openings, the expected number of jobs this will create is 1,900-2,100 in the next decade.
Similarly, architectural drafters and landscaping professionals will see a 9% increase in jobs and 6% bump respectively.  Net-net, the jobs added in these three sectors will be approximately 177,000 in this reporting term.  The median annual income for a landscape architect is $65,760 or $31.62 per hour.
Daily Duties of a Landscape Architect
The daily duties of a landscape architect will vary depending on the job function, employment arrangement, state of residence, and scope of work.  However, LA's can frequently be found performing the following job activities:
Investigating and selecting proper water & land and water resources
Performing feasibility studies
Formulating written & visual criterion to guide the implementation of a land construction project
Preparing and analyzing master plans for land use and development purposes
Creating of site plans including drainage, grading, irrigation, planting, and construction requirements
Reviewing project specifications
Preparing cost estimates and associated reports for design & development
Assisting in the design of structures, roads, trail systems, and bridges to meet aesthetic and functional requirements
Performing field observation
Inspecting construction, restoration, and maintenance of land projects
Resources for Landscape Architects
The largest and most respected national association in this trade is ASLA.  The American Society of Landscape Architects has a variety of local chapters to connect LA's from all corners of the country.  ASLA provides learning opportunities and professional networking for architects of all types.  Additional associations worthy of research include: