See a list of Adult Health Nurse Programs by Clicking Here!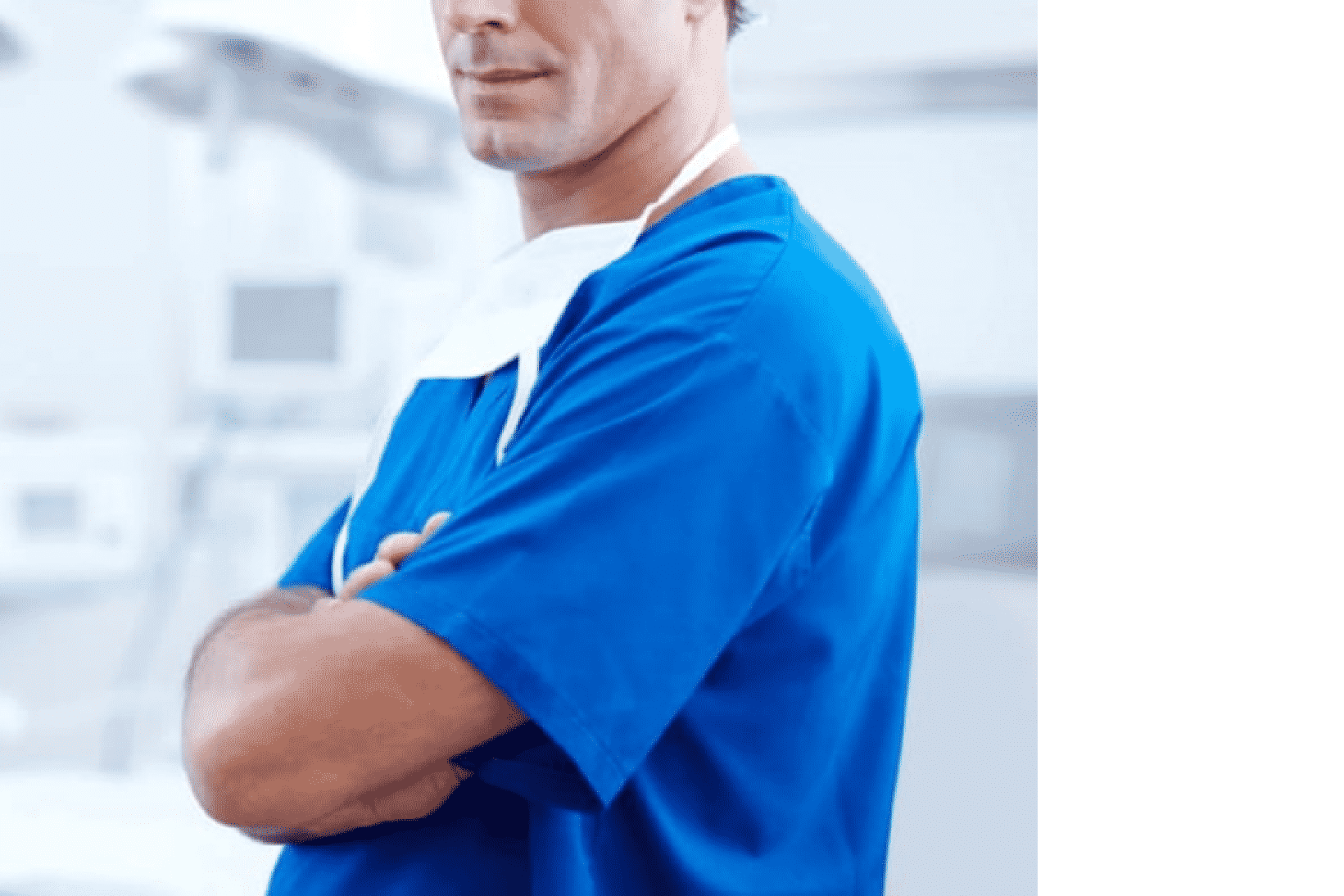 Adult Health Nurse Definition
Adult Health Nurse (AHN) or Adult Health Nurse Practitioner (ANP) works with adolescents through adults to diagnose, treat, prevent, and educate patients in a variety of issues.  An adult health nurse degree program is a track within the nursing domain that focuses on students working to become primary care practitioners.
The AHN degree is constructed upon a rigorous coursework foundation to prepare students to become adept, knowledgeable nurse professionals.  Given the nature of the AHN curriculum, nurse practitioners can deftly step into careers in healthcare, research, and science industries in a variety of capacities.  Adult Health Nurses will be required to possess a high level of attention to detail, a sense of compassion, industriousness, problem solving skills, and organization needed to succeed in the healthcare industry.
An Adult Health Nurse must delicately balance technical skills, organizational know-how, and academic excellence with a professional, approachable demeanor.  An ANP graduate can work in a variety of settings public healthcare facilities to private healthcare facilities which can include ambulatory care clinics, hospitals, acute care facilities, home healthcare agencies, pharmaceutical companies, electronic medical records facilities, and durable medical equipment facilities.  As you can see, the Adult Health Nurse profession fuses compassion, medical technology, science, and medicine into a fulfilling vocation.
What Does an Adult Health Nurse Do?
Adult health nurses work closely with adults of all ages from adolescents to geriatric patients who have acute injuries and/or chronic diseases of all types.  The fundamentals of an adult health nurse include helping an injured or sick patient by developing a treatment plan for recovery which includes specific rehabilitation activities with various medical professionals.  ANP's may also develop a long-term care program for the chronically ill to help provide comfort and relief during their final years.
The ultimate goal of an adult health nurse practitioner is to carefully asses and treat adults with a variety of health conditions while providing comfort, quality care, design innovations, and education.  They may work independently with a patient and their family or as part of a medical team to support a patient.   In the case of independent adult health nurses, they may work in a hospital, clinic, or as a live-in provider for a patient.  All in all, the adult nursing relationship is essential to help patients and their family members navigate a challenging situation.
How Do I Become an Adult Health Nurse?
If you are considering a career as an adult health nurse, you will first need to be qualified and licensed as a Registered Nurse prior to specializing as an ANP.  The steps required to become an Adult Health Nurse include the following 5 steps:
College Selection: The initial phase in your journey to become an Adult Health Nurse starts with finding an accredited nursing program. To make this step as efficient as possible, we encourage prospective college students to create a priority list based on your interests, goals, and abilities.  A template of a priority list can be found on our Complete Guide to the College Admissions Process.  After collecting information from colleges of your choice, you must apply and gain acceptance before moving forward.
Attend School: Once you gain acceptance to an accredited, state nursing board approved school, you will begin classes towards a degree or professional certification.  Regardless of the AHN or nursing degree you select, you will be required to understand the basics along with upper-level material about nursing and the AHN job.  Upon completion of an AHN program,  you will graduate from an accredited nursing program and collect your nursing degree.
Test: The third step in the AHN process is to sit for a standardized test known as the NCLEX-RN.  National Council of State Boards of Nursing administers the NCLEX examination.  This test is considered the gold standard for skills and knowledge needed to succeed in nursing.  Passing the NCLEX and any state-required opens your eligibility to apply for a nursing license by your state's nursing board.
Earn a License: Here you will need to understand your state's specific requirements to apply for a nursing license. A directory of state nursing boards can be found on the NCSBN's.
Get a Nursing Job or Continue Your Education: Once you have your nursing degree and requisite examinations completed, you can apply for a job or continue your education as an Adult Health Nurse.
Educational Requirements for Health Nurses
In terms of educational requirements, Adult Health Nurse degree holders will have typically studied the following courses while in college:
Top Adult Health Nurse Responsibilities
In a recent survey performed the U.S. Department of Labor about Adult Health Nurses, practitioners revealed a list of common job responsibilities.  The job responsibilities of an adult health nurse will vary from job to job and flex depending on their unique area of concentration.  The most common jobs responsibilities for an adult health nurse include:
Creating patient care plans
Prescribe medications based on safety, effectiveness, insurance limitations, and cost
Educate patients about self-management of chronic or acute illnesses
Assisting physicians with assessments, tests, and diagnosis
Counsel patients through diagnostic or therapeutic interventions while balancing health concerns, safety, cost, invasiveness, and efficacy
Analyze and interpret a patient's chart, family history, overt symptoms, blood work, and diagnostic information to create a plan forward
Diagnose and treat health care issues including injuries, illnesses, and infections
Observing & recording conditions as they worsen or become better
Caring for patients through drips, transfusions, & pharmacology
Providing educating to patients about their health
Where Do Adult Health Nurses Work?
Adult health nurses can work in a number of medical settings across the country.  The most common place of employment for an adult health nurse is a hospital.  The next most popular places for ANP's to work include: long term care facilities, community health centers, outpatient care centers, state agencies, hospice facilities, continuing care centers, and residential homes.  For patients with the insurance or financial means to afford a full-time adult health nurse, an in-home situation may be preferred for comfort and peace of mind.
Popular Adult Health Nurse Job Titles
The range of job titles for adult health nurses can vary from region to region and from company to company.  While the job responsibilities may be similar from one geographic region to another, job titles may be different.  A common set of job titles for an adult health nurse include:
Adult Primary Care Nurse Practitioner
Adult Health Nurse Practitioner
Clinical Leader
Associate Director for Clinical Services
Clinical Research RN for Adult Oncology
Transitional Care Nurse
Acute Care Nurse Practitioner
Adult Nurse Practitioner
Advanced Practice Registered Nurse (APRN)
Family Nurse Practitioner
Family Practice Certified Advanced Registered Nurse Practitioner
Nurse Practitioner
Nurse Practitioner, Adult
Online Colleges Offering Degrees in Adult Health Nurse
Employment Information & Specialization for Health Nurses
Students who have invested time and resources to earn a RN degree will have a variety of career pathways to consider.  Specializations can vary from common jobs and niche vocations in the healthcare environment.
Your career options can include the following job titles: post-secondary teacher, Department Director, Quality Improvement Director, Nurse Administrator, Nurse Manager, Director of Nursing, Ambulatory Care Manager, Registered Nurse (RN), research analyst, LVP, LPN, and physician assistant to name a few possible career options.  Additional jobs tracks can be found by completing the form on this portal or by visiting the AANP association page.
Related fields include teaching, research, genomics, immunology, radiobiology, neuroanatomy, pharmacology, nursing, medical assistant, and microbiology.
Nurse Salary & Career Outlook
Job growth as a Adult Health Nurse and associated careers are well above average.  As an example, job growth for a Registered Nurse is expected to surge 16% and Adult Nursing Science a brisk 17% growth rate over the coming decade.  Given the nature of the Adult Health Nurse degree, the average nurse salary and total compensation after graduating can vary greatly from career field to career field given prior work experience and your region in the country.
For example, the national average adult health nurse salary is $94,381 according to the latest survey by Payscale.  However, the median ANP salary in NYC is 18% higher than the average while professional in Flint, Michigan can expect the average nurse starting salary to be about 7% less than the national average.   Likewise, students with a master's in nursing will earn a salary greater than the average pay for nurses without a graduate degree as a function of market demand and organization type.
Popular Professional Associations for ANP Graduates
Expert ANP Interview
Johns Hopkins University (JHU) Nursing Department Member David Boley II provided unique insights into the ANP career in a recent interview.  When asked what the most challenging part of being an ANP, he responded with the fact that it was keeping up his knowledge base and maintaining his nursing credentials.  He sees the biggest advantage of being an ANP as the ability to practice independently but recognizes that some states are not as liberal as others in this regard.  Finally, David believes the single biggest skill for a nurse practitioner is the ability to coordinate care across multiple organizations.