See a list of Adult Health Nurse Programs by Clicking Here!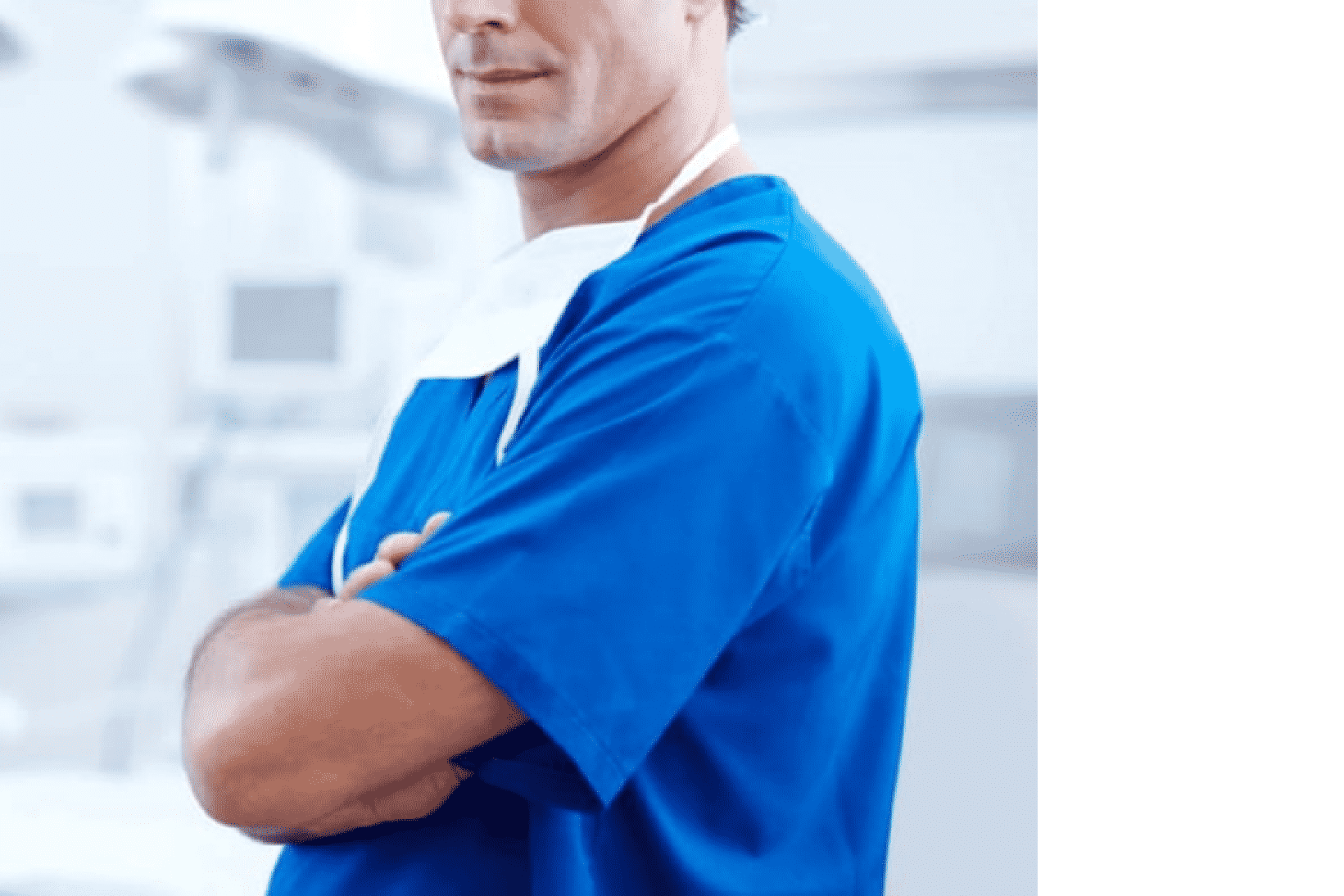 What is an Adult Health Nurse?
An Adult Health Nursing degree program is a track within nursing that focus on becoming primary care practitioners.  An Adult Health Nurse or Adult Health Nurse Practitioner (ANP) works with adolescents through adults to diagnose, treat, prevent, and educate patients in a variety of issues.  The ANP degree program is built on rigorous coursework to prepare students to become a knowledgeable, well-rounded nurse practitioners able to step into a variety of science, medical, research, and leadership roles.  Finding success within Adult Health Nursing requires attention to detail, a strong sense of compassion, and strong analytic skills to resolve many issues that arise in a complex healthcare environment.
An Adult Health Nurse must delicately balance technical skills, organizational know-how, and academic excellence with a professional, approachable demeanor.  An ANP graduate can work in a variety of settings public healthcare facilities to private healthcare facilities which can include ambulatory care clinics, hospitals, acute care facilities, home healthcare agencies, pharmaceutical companies, electronic medical records facilities, and durable medical equipment facilities.  As you can see, the Adult Health Nurse profession fuses compassion, medical technology, science, and medicine into a fulfilling vocation.
What Does an Adult Health Nurse Do?
Adult health nurses work closely with adults of all ages from adolescents to geriatric patients who have acute injuries and/or chronic diseases of all types.  An adult health nurse may help an injured patient by developing a treatment plan for recovery including specific rehabilitation activities.  ANP's may also develop a long-term care program for the chronically ill to help provide comfort and relief during their final years.
The ultimate goal of an adult health nurse practitioner is to carefully asses and treat adults with a variety of health conditions while providing comfort and education.  An ANP may work independently with a patient and their family or part of a medical team to support a patient.   In the case of independent adult health nurses, they may work in a hospital, clinic, or as a live-in provider for a patient.
How Do I Become an Adult Health Nurse?
If you are considering a career as an adult health nurse, you will first need to be qualified and licensed as a Registered Nurse prior to specializing as an ANP.  The steps required to become a Registered Nurse (RN) include the following 5 steps:
College Selection: The first step in the journey to become a Registered Nurse is to carefully select an accredited nursing program. To make this step as efficient as possible, we encourage prospective college students to establish a personal priority list.  A template of a priority list can be found on our Complete Guide to the College Admissions Process.  Once you have obtained information from colleges regarding nursing programs, you will need to apply and gain acceptance before moving to the next step.
Attend School: Once you gain acceptance to an accredited, state nursing board approved school, you will begin classes towards a degree or professional certification.  Regardless of the type of RN program (Direct Entry RN, BSN, ASN, ADN, LPN to BSN) you will need to learn the intricacies of the nursing trade and excel in each class.  At the end of your coursework in a RN program you will graduate from a state-approved, accredited nursing program and receive your degree or certificate of completion.
Test: The next step to becoming an RN is to sit for a standardized test known as the NCLEX-RN. The NCLEX is administered by the National Council of State Boards of Nursing as the gold standard for knowledge needed to succeed in the nursing profession.  Once you have successfully passed the NCLEX and any required state-examinations, you will be eligible to apply for a license to practice as an RN in your state.
Earn a License: Here you will need to understand your state's specific requirements to apply for a nursing license. A directory of state nursing boards can be found on the NCSBN's
Get a Nursing Job or Continue Your Education: Once you have your RN degree and requisite examinations completed, you can apply for a job or continue your education as an Adult Health Nurse.
Educational Requirements
In terms of educational requirements, Adult Health Nurse degree holders will have typically studied the following courses while in college:
Skills & Abilities Required
Speaking
Critical Thinking
Complex Problem Solving
Instructing
Reading Comprehension
Active Listening
Writing
Oral Expression
Oral Comprehension
Speech Recognition
Written Comprehension
Top 10 Job Responsibilities of an Adult Health Nurse
In a recent survey performed the U.S. Department of Labor about Adult Health Nurses, practitioners revealed a list of common job responsibilities.  The job responsibilities of an adult health nurse will vary from job to job and flex depending on their unique area of concentration.  The most common jobs responsibilities for an adult health nurse include:
Creating patient care plans
Prescribe medications based on safety, effectiveness, insurance limitations, and cost
Educate patients about self-management of chronic or acute illnesses
Assisting physicians with assessments, tests, and diagnosis
Counsel patients through diagnostic or therapeutic interventions while balancing health concerns, safety, cost, invasiveness, and efficacy
Analyze and interpret a patient's chart, family history, overt symptoms, blood work, and diagnostic information to create a plan forward
Diagnose and treat health care issues including injuries, illnesses, and infections
Observing & recording conditions as they worsen or become better
Caring for patients through drips, transfusions, & pharmacology
Providing educating to patients about their health
Where Do Adult Health Nurses Work?
Adult health nurses can work in a number of medical settings across the country.  The most common place of employment for an adult health nurse is a hospital.  The next most popular places for ANP's to work include: long term care facilities, community health centers, outpatient care centers, state agencies, hospice facilities, continuing care centers, and residential homes.  For patients with the insurance or financial means to afford a full-time adult health nurse, an in-home situation may be preferred for comfort and peace of mind.
Reported Job Titles for Adult Health Nurses
The range of job titles for an adult health nurse can vary from region to region and from company to company.  While the job responsibilities may be similar from one geographic region to another, job titles may be different.  A common set of job titles for an adult health nurse include:
Adult Primary Care Nurse Practitioner
Adult Health Nurse Practitioner
Clinical Leader
Associate Director for Clinical Services
Clinical Research RN for Adult Oncology
Transitional Care Nurse
Acute Care Nurse Practitioner
Adult Nurse Practitioner
Advanced Practice Registered Nurse (APRN)
Family Nurse Practitioner
Family Practice Certified Advanced Registered Nurse Practitioner
Nurse Practitioner
Nurse Practitioner, Adult
Online Colleges Offering Degrees in Adult Health Nurse
Employment Information & Specialization
For students that earn a college degree in Registered Nurse (RN), there are several fields of specialization that one can pursue.  The options range from Department Director, Nurse Administrator, Quality Improvement Manager, Nurse Manager, Ambulatory Care Manager, Director of Nursing, dental hygienist, Registered Nurse (RN), post-secondary teacher, researcher, registered nurse, EMT, LPN, LVP, and physician assistant to name a few possible career tracks.
Job Growth, Salary, and Related Fields
The job growth in the greater Adult Health Nurse domain are well above average.  For example, the rate of job growth for a Registered Nurse is expected to rise 16% through 2024 and Adult Nursing Science a brisk 17% growth rate is expected during the same period.  Given the nature of the Adult Health Nurse degree, compensation after graduation can vary greatly from career field to career field given prior experience and geographic location.  Related fields include teaching, research, genomics, immunology, radiobiology, neuroanatomy, pharmacology, nursing, medical science, and microbiology.